Recap & Week Ahead – Another great week highlighted by a +7 unit exotic performance on Sunday as I cashed my weekly parlay in TSP Live's Daily Briefing (a 1 unit three teamer paying 6 units) along with a 1 unit teaser on Sunday! While the exotics made Sunday a big winner, Saturday was no slouch at all. It was a strong day of content on Saturday as TSP Live Radar 74+ angles went 2-1, a Just Missed Premium Play cashed on Georgia while Book Needs split out. The highlight for Saturday though would have been the 2-0 performance of the Book Positions as reported in the Oddsmaker's Report. The Oddsmaker's Report continues to be a great addition to the TSP Live Analytics content!
On Sunday, the Oddsmaker's Report provided some excellent information. Below is the content of the alerts. The first alert discussed the book taking a position on Washington Football Team and initially deciding to take a position on San Francisco, but holding off. Turned out to be a great decision that they did not take the San Francisco position…the book knows, LOL! I wish the robots did because they released a Secondary Angle on San Fran (0-2 this week on Secondary Angles). The second alert discusses that if the Giants and Patriots could win outright that the book would clean up BIG on parlays and teasers. The Giants did get the outright win as a +280 dog and the Patriots were a DOINK away from coming through for the books. Still if you teased both of these (which is a strategy I often employ on the "teaser" needs for the book) you would have cashed as both teams covered the standard spread. Lastly, the book took a position on the Patriots…another winner for them and a 4-0 weekend for the positions the book took. Also, the book discusses needing every Brady prop UNDER except they wanted the interceptions OVER. The only win they didn't get was INTs OVER…otherwise they cleaned up as the Brady UNDERs all came through! It's new and not as flashy as the other angles or analytics, but the value for the Oddmaker's Report thus far has been tremendous!
October 3, 2021 3:04 pm EDT – Yup technically I was fine with taking a position on Pats +7 and +6.5. We have no problem getting the Tampa action. If I didn't want a Patriots positions I would take us back to -7. I will hold -6.5 now and take whatever Tampa money wants to drop. The props we need tonight are everything Brady under except interceptions. We need Ints over. We get the Brady results and we sweep up the prop market. User: Book
October 3, 2021 12:11 pm EDT – I am pretty sure if we get Giants and Patriots win outright we could lose every week of teasers and still be in green. XXXXXXXXXXXXX when was the last time we had an action report that red to two tease plays? User: Book
October 3, 2021 11:53 am EDT – Volume is going to be light but I will take what I can get. Limits go to 5X on Atlanta. I am opening a position on WFT and it will be an open order. The position I discussed taking on San Francisco in this morning's conference remains on hold for now. User: Book
Lastly, the free content cleaned up on Sunday going 3-0 on the algorithms, but went 0-2 on Saturday with the MLB algorithms. Still a positive 3-2 weekend and now the MLB algorithms head to the playoffs. Let's stay hot!
It was a very good September and all in all, October has started the month very strong with free and paid content. I look forward to that continuing in the weeks ahead and look forward to another profitable NFL season!
October TSP Live Analytics subscriptions are open! TSP Live Analytics is a sports betting platform that is pumping out content on a DAILY basis for subscribers. TSP Live Analytics members have daily access to analytics & content such as the Early Sharp Buys, TSP Live Radar, Real-time LJP Scores, Real-time Book Needs, KB Consensus, Top Sharp Consensus, Sports Service Consensus and the new favorite…the Oddsmaker's Report. On top of daily analytics access, TSP Live Analytics members also get access to TSP Live's Daily Briefing every morning, which provides my exotics (teasers/parlays/rollovers) when I open one. Subscribers also receive exclusive weekend access to any Book Needs, Primary & Secondary Angles, along with any Sharp Consensus (Premium & Just Missed Premium Plays). It is truly the Sports Information Buffet…and you have a front row seat! For more details or to signup for TSP Live Analytics click here or visit TSP.Live/tsp-live.
Quality TSP content doesn't end with sports either! The Financial Market Analytics (FMA) subscription is chugging along in it's second year, another profitable one, returning a portfolio ROI of +9.3%! FMA access is part of the All-Inclusive subscription, or can be purchased as a separate subscription each month. To signup, visit TSP.Live/fma.
As always thank you for your support on the paid content! I do not take advertising. It is your paid content purchases that support everything I do at The Sharp Plays (free & paid content), expands the content and technology utilized, and supports things important to me. I am continually grateful for your support!
Also, don't forget about the TSP Telegram channels! There are three Telegram channels, with another one in the works. There is a TSP Sports Channel, a TSP Trading Channel and a TSP Twitter Clone Channel. For details on each of the channels and how to join them, simply visit https://thesharpplays.com/tsp-telegram-channel/.
Now let's get into this week's action…
---
Early Sharp Buys (1-3-1 for -2.3 units) – The Early Sharp Buy finally got its first win thanks to Mississippi St last weekend. Let's hope it is the start of a run. Get your helmet on though, this week's Early Sharp Buy has been a perpetual sharp buy this year and a perpetual loser this year…Wisconsin -10. Yes, the Badgers are once again seeing sharp money which pushed this line from -8.5 right up to -10 rather quickly. There is still a buy hitting on -10 too. So, love it or hate it, the largest Early Sharp Buy is Wisconsin -10!
---
Early Algorithm Look (3-2 for +0.8 units) – The Early Algorithm Look got a win on Washington to bring it positive for the year, let's not look back now and keep charging ahead. For the week ahead the algorithm has found the largest value on a team that makes me want to vomit! The Early Algorithm Look calculates Akron at +10.5. The current line is Akron +14.5 which gives us 4 points of value. Akron was a killer two years ago when varying degrees of sharp buying seemed to be on them every week. Sharp money popped on Akron already once this season. So far there is no material sharp action on Akron this week, but the algorithm sure loves them. It's an ugly one but the Early Algorithm Look is on Akron +14.5 over Bowling Green. Go Zips!
---
My Handicapping (4-1 +2.9 units) – I told you I suck as a handicapper! Damn Denver screwed up my whole plan for an undefeated season in this section. Oh well, time to get back on the horse this week and grab a winner! For the week ahead I am going with San Francisco +5 over Arizona. The Cardinals are the hot team right now and getting a lot of attention, for good reason. However, with attention comes line inflation. My model calculates this price at Arizona -3.5 and they are currently -5. Not a ton of value, but value nonetheless! On top of that, I think San Francisco is undervalued here based on their last result against Seattle. San Francisco was owned from start to finish on the scoreboard against Seattle. However, when you look under the hood, San Fran played good and completely dominated the stats. San Fran had a 23-14 advantage on 1st Downs and a 457-234 yardage advantage. The problem was San Fran had two turnovers and 78 yards of penalties. Still, I think the 49ers are being discounted too much here and I think Arizona is being inflated a tad too much. It's a good combo for line value and I will take that value with the 49ers!
---
My Two Cents – I have been waiting to put together a nice rant or good laugh, like you are accustomed to for this section season after season, but I have to say…nothing much is getting me worked up one way or another…so far at least. It used to be fun to laugh at the haters and their comments, but after a while it's just the same lines over and over. I still love my haters though. My favorite hater situation is when a hater, who clearly wants to see The Sharp Plays destroyed, goes out and says something negative about me…whatever it may be. Usually, they don't do it on my feed because I would gladly respond directly to any accusation on my page. Instead, and I thank them for this, they post on their page. What they don't realize is there really is no such thing as bad publicity. As always with karma, your intent was to destroy me, but instead you built me up that much stronger. LOL! My following gets larger and larger thanks to your exposure. Remember how curiosity killed the cat? Well, curiosity is also the energy behind social media. When you shed light on anything (good or bad) people naturally become curious and want to find out for themselves. So, those folks whom you are trying to convince that I am awful, a fraud, etc. then end up following me to see what gets you so worked up. Now instead of just listening to your one-sided line of bullshit, they can see my content for themselves…and eventually most of them stay. So, as I did on Twitter this weekend I will do here…thanks to my haters for their promotion and coverage. I truly appreciate all of you! Without you I would not have had the highest number of subscribers EVER join TSP Live in October! Thank you for not bringing me down…but for growing The Sharp Plays year after year…I literally could not have done it without you!
I look forward to your continued coverage of my next fraud, deception or whatever you want to point out…I will get more followers and once I get them in my grasp, I won't let them go!! THEY WILL BE ALL MINE!!!!!! Multiple (over a dozen based on messages sent to me) haters directed people to my page because the MLB algorithms were sucking something fierce to start the season and then just like karma…those algorithms have since blown the fucking doors off immediately from that moment on. Yes, it's karma my friends. You sent your hate in my direction…I sent none back to you…and the universe sent me the positive karma. The MLB algorithms then go off at a 62% clip over last 128 selections!!! LMAO!
Now you might say, TSP…you are a smart guy, why would you tell the haters they are helping you?? Won't they stop now mentioning you??? Absolutely not! They can't help themselves. For many of my haters, what I do drives them so crazy that they just can't quit me! It's awesome! I own more real estate in hater heads than McDonalds owns globally. I don't bother or mention them either, but they will be reading this newsletter, reading every tweet I put out, every Telegram message across all my channels, every email and literally every number, letter and symbol I type at every moment of every day. Is it cool? Yes it is…because while I don't follow or bother with them…they can't stop following me!
Look at that! I started typing this section with nothing in mind and in the end my thoughts kept running. I hope you enjoyed the ramblings of a lunatic this week. LOL!
I will end with this…I wish all of my haters well and I hope your Twitter followings continue to expand exponentially. When you expand…I expand! Best of luck in all your social media ventures, your wagers and everything in your life! While I know you clearly don't feel this way about me…I honestly, swear on everything I hold dear, wish you nothing but the best! #Karma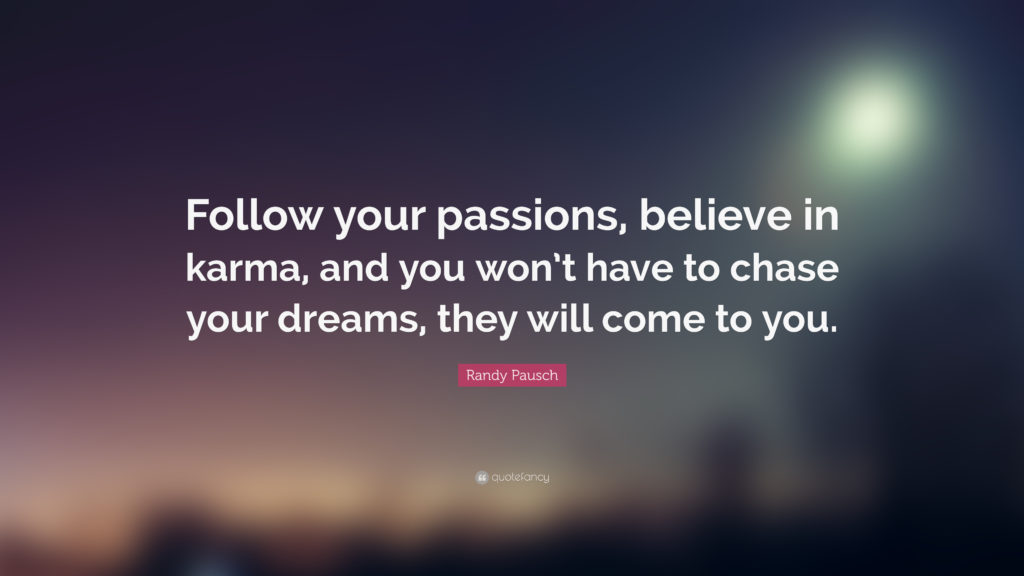 That'll close out this week's newsletter for me! Thanks for giving the newsletter here a read today! Stay safe out there! I am always open to any feedback you may have. I might not listen to it, LOL, but I am open to it! 😉
Good luck in your action!
~ The Sharp Plays