Recap & Week Ahead –  Another great week of content capped off by a Monday that saw a High Level Book Need on Tennessee get the win for the 1st Quarter and Full Game, Tennessee also achieved a TSP Live Radar reading of 70, my 2nd teaser from the weekend (first was a winner too) concluded with Tennessee +12, the Oddsmaker's Report (posted to Twitter and Telegram) noted that "Book can turn a positive week on teasers, despite the brutal Sunday on teasers IF Bills lose outright. Heavy teaser action keyed to Bills PK" and of course the book got what it wanted. Lastly, the top prop reported in that same Oddsmaker's Report was that the public was all over Josh Allen OV0.5 Rushing TDs at +123…Allen did not get a rushing TD! Oh yeah and the MLB algorithm cashed a small plus money price on BOS/HOU UN0.5 for the 1st Inning…good thing it didn't like anything after the 1st Inning!! All in all a great day and a cherry on top for another good football weekend. Let's keep them rolling!
So far October has been excellent! Let's finish the month just as strong, if not stronger. Can't believe it will already be November in just over 10 days…the football season half over!
October TSP Live Analytics subscriptions are still open and there are two weeks/weekends left before November hits. It's been a great October…don't miss more of it! Don't forget, if the rest of October is too much of a commitment, 7 day packages for TSP Live Analytics are still available. TSP Live Analytics is a sports betting platform that is pumping out content on a DAILY basis for subscribers. TSP Live Analytics members have daily access to analytics & content such as the TSP Live Radar, Real-time LJP Scores, Real-time Book Needs, KB Consensus, Top Sharp Consensus, Sports Service Consensus and the new favorite…the Oddsmaker's Report. On top of daily analytics access, TSP Live Analytics members also get access to TSP Live's Daily Briefing every morning…which provides my exotics (teasers/parlays/rollovers) when I have one. Subscribers also receive exclusive weekend access to any Book Needs, Primary & Secondary Angles, along with any Sharp Consensus (Premium & Just Missed Premium Plays). It is truly the Sports Information Buffet…and you have a front row seat! For more details or to signup for TSP Live Analytics click here or visit TSP.Live/tsp-live.
Quality TSP content doesn't end with sports either! The Financial Market Analytics (FMA) subscription is chugging along in it's second year, another profitable one, returning a portfolio ROI of +8.0%! FMA access is part of the All-Inclusive subscription, or can be purchased as a separate subscription each month. To signup, visit TSP.Live/fma.
As always thank you for your support on the paid content! I do not take advertising. It is your paid content purchases that support everything I do at The Sharp Plays (free & paid), expands the content and technology utilized, and supports things important to me. I am continually grateful for your support!
Also, don't forget about the TSP Telegram channels! There are three Telegram channels, with another one in the works. There is a TSP Sports Channel, a TSP Trading Channel and a TSP Twitter Clone Channel. For details on each of the channels and how to join them, simply visit https://thesharpplays.com/tsp-telegram-channel/.
Now let's get into this week's action…
---
Early Sharp Buys (2-4-1 for -2.4 units) –  The Early Sharp Buy ended the 2-0 run with a loss on Nebraska. Let's get back to winning this week. For this week, the angle seeing the largest sharp buy is USC +7 over Notre Dame. As soon as this hit +7, then some buying came in. Public money is helping to keep this propped up at 7 while sharp money nibbles away. I think Notre Dame is overrated, but I am not too sure I could roll with USC. Perhaps that's what makes this a good play then. Regardless, largest early sharp buy is on USC at +7.
---
Early Algorithm Look (4-3 for +0.7 units) –  The Early Algorithm Look on Indiana got good CLV, but it wasn't enough to cover as we lost by the hook! Let's get back to winning in this section just like the Early Sharp Buys! For the week ahead, the algorithm finds the greatest value on Rice +23 over UAB. The algorithm calculates Rice at +19.5. So, we get 3.5 points of value here and I will gladly grab it up!
---
My Handicapping (5-2 +2.8 units) –  How 'bout them Eagles?!?!? Finally, I get to break the 0-2 losing streak and get a win! Eagles don't go for two, it's a push. Eagles go for two and miss it's a loss. Eagles go for two and get it…it's a win! Thankfully it was the third option but that 2 point play was quite the sweat! Still, a winner and I move to 5-2 on the season! Where I am going this week? I am going with another ugly animal…the Miami Dolphins! Miami just lost very publicly and embarrassingly to the Jaguars in London. Miami is one of those teams though that one week they look like a joke and it seems that they have given up…then the next week they come out and could compete with anyone in the league. I think this week they will look good, and really they don't have to look all that good to beat the Falcons. Atlanta is a shell of what they used to be and I power rate them only half a point better than Miami. I am getting +2.5 with Miami and as always when I am on a 3, or off a 3 by a half point, I will buy in my favor. So, I am going with Miami +3 over Atlanta. Easily could see the Dolphins outright…but I will happily take the +3 on the buy.
---
My Two Cents –  It was a good week, so I think it is good to discuss a little positivity. To do that I'll share a little story and explain the new emoji I am using. I know, sounds exciting (LOL), but hopefully you enjoy the story behind it. My goal is for my page and The Sharp Plays brand to elicit feelings of fun and positivity, along the road to gambling profits. Speaking of positivity and last week's topic…karma…let me share a little story I hope you enjoy. Some might know it, but I assume most won't. Either way I hope you enjoy!
So, I used the thumbs up a lot as a positive signal back to people for years. However, I felt the thumbs up was missing something in terms of portraying the true emotion I wanted to convey. Then a trip to Hawaii came to my mind and the famous Hawaiian hand signal, the "Shaka". The story has some different twists based on where you hear it, (here's one example from Hawaiian Airlines (CLICK HERE) but it basically dates back to someone in Hawaii who was milling cane sugar. One day the guy had his index, middle and ring fingers crushed by the mill. Well, the guy whose fingers were crushed was very well known in the community. Every year he was part of the community's parade. He would be the "king" in the parade and wave to the folks in the crowd. Of course when he would wave to the people his wave was a little different after his accident…he was missing those three fingers. As a gesture of endearment back to "Uncle" Kalili, those in the audience would flash his signature two fingered wave right back to him. Very sweet!
In a world where everyone seems to hate one another for some stupid reason, be it skin color, political affiliation, because you enjoy discussing betting content on Twitter, or some other nonsense, it's good to spread some positivity. To me the Shaka is an illustration of my goal with The Sharp Plays and when you flash it you can't help but spread the positivity behind it. I am all about some good natured fun between us all, hopefully make some money along the way, and instead of giving anger or anything negative back to the haters, I give them a 🤙. Why hate people or send anger back? It only perpetuates anger and negativity in your life. As sports bettors we need confidence and positive mojo in our lives. We have no place for negativity which clouds the mind. As Yoda said, "Anger leads to hate. Hate leads to suffering."…your suffering. Not to mention, haters are a good thing to have. To quote the late Kobe Bryant, "Haters are a good problem to have. Nobody hates the good ones. They hate the great ones." So, don't let people get in your head and block out all the BS in your life. At the end of the day, just be happy for what you have and not for what you don't have. Some of the happiest people I have ever met have damn near nothing! So, enjoy your day, be thankful for what you have because it could always be worse than a lost bet, a bad beat or a cold streak. Spread that positivity around. So, to everyone out there, have a great Tuesday. With love and good karma…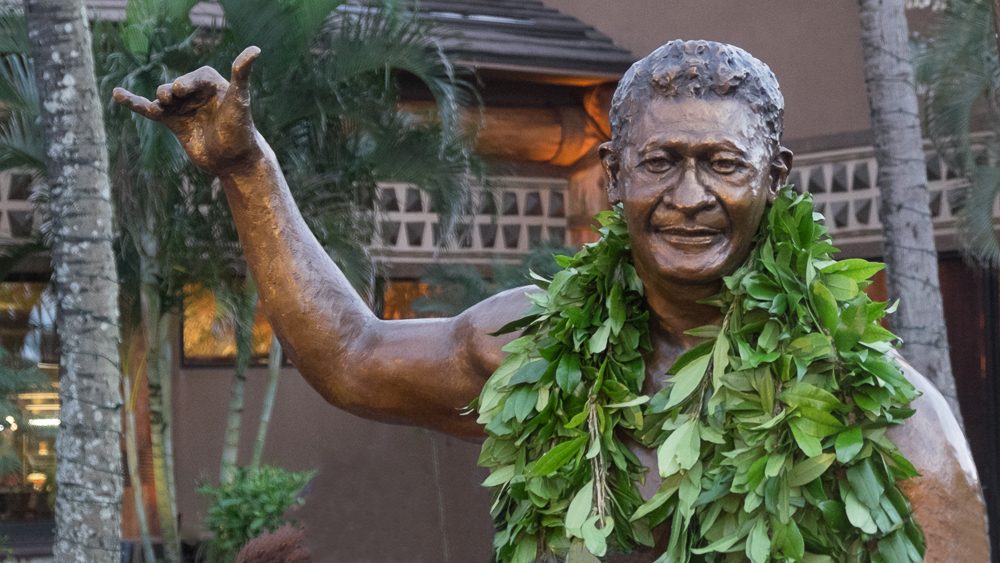 That'll close out this week's newsletter for me! Thanks for giving the newsletter here a read today! Stay safe out there! I am always open to any feedback you may have. I might not listen to it, LOL, but I am open to it! 😉
Good luck in your action!
~ The Sharp Plays