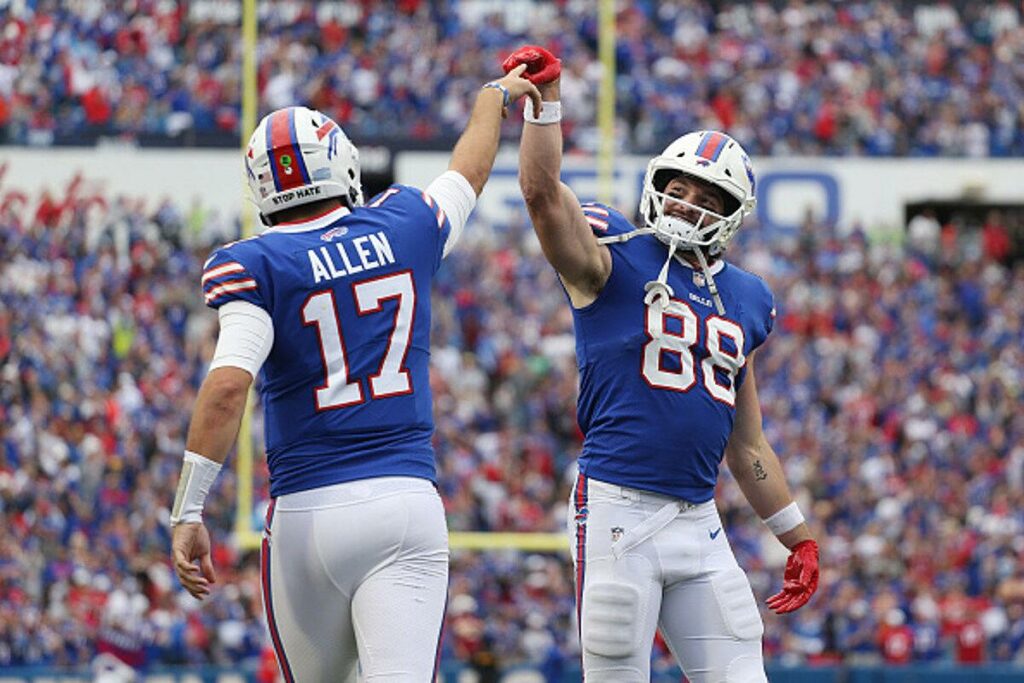 Don't forget to check out TSP Live this football season at https://TSP.Live/tsp-live
Well my friends, another football season is upon us! I can't believe it either. The 2021-22 season was incredible with all the new analytics, tools, information and book intel being delivered. I look forward to another incredible season ahead! It all begins with futures betting, so let's get into it!
There are A LOT of futures seeing sharp buying. If I were to discuss them all it really would be useless to you. Frankly, I just can't get people to understand that unless something is sharp buying at a MATERIAL level, the information is as useful as flipping a coin. So, instead of covering basically every NFL futures ticket, let's just look at those with clean and material sharp buying.
What about Rookie of the Year and MVP? Those markets are ALWAYS very broad. Meaning it is rare to see money cleanly targeting one player. Not to mention, these markets swing WILDLY throughout the season…and the sharp action betting them does as well.
With that said, let's get into the futures seeing material sharp buying this NFL season.
AFC Championship
Buffalo +375
Indianapolis +1200
A lot of low level money split on Kansas City, Las Vegas, but nothing rising to a key level.
NFC Championship
Dallas +1000
The HUGE public play for NFC Championship is Green Bay +525. I hate Rodgers and think he is past his time. He might make me look like a fool, but I will take my chances. Dallas is like the Yankees and usually always gets heavy public money…but not this year…which means much to the chagrin of many, the Cowboys might actually do it.
Super Bowl
Buffalo +650
It's funny that neither Dallas nor Indianapolis is seeing material buying for the Super Bowl. Usually they would get something if they are getting conference futures money.
NCAAF Championship
USC +2000
Not really a fan of the USC bet, however it is likely due to the fact that the top contenders like Georgia and Alabama have been bid down so much that there is no value. When there is no value on the favorites then the other teams get the value to compensate.
---
NFL Regular Season Wins
Atlanta OV4.5 (-125)
Baltimore UN10 (+100)
Chicago OV6.5 (+160)
Dallas UN10 (-115)
LA Chargers UN10.5 (+100)
New England UN8.5 (-106)
Tennessee UN9 (-115)
NCAAF Regular Season Wins
Texas UN8.5 (-135)
Nevada UN4.5 (-145)
Oklahoma St UN8.5 (-115)
Texas Tech UN5.5 (+110)
Utah St UN6.5 (-130)
Obviously this is A LOT of team totals and I WOULD NOT suggest betting all of them. Pick 1-3 you like and roll with them.
What am I betting? I don't have my full slate yet, but I am going to go with Buffalo to win the Super Bowl at +650 (Very sad to hear about Luke Knox, brother of our boy Dawson). I just have trouble seeing what other team could do it. Dallas could get to the Super Bowl, but I don't think they have the all around talent to beat a dynamic Bills team. Sure Brady comes back for Tampa, but that's a messy situation there with a new coach. Kansas City has gotten an overhaul and I just don't seem them having the stamina to get to a 5th AFC Championship game in a row. It's tough to back Matt Ryan for the Colts, so that tosses him out.
There are teams with potential that I think could surprise a little like Miami, Las Vegas, LA Chargers and San Francisco. I just don't see them surprising so much that they make their way to the Super Bowl.
Cincinnati was more of a fluke than anything last year. No, the Bengals are not a bad team, but out-performing two years in a row would be tough. I expect them to be good, but not Super Bowl good. Which leaves me with the Bills +650.
Good luck!