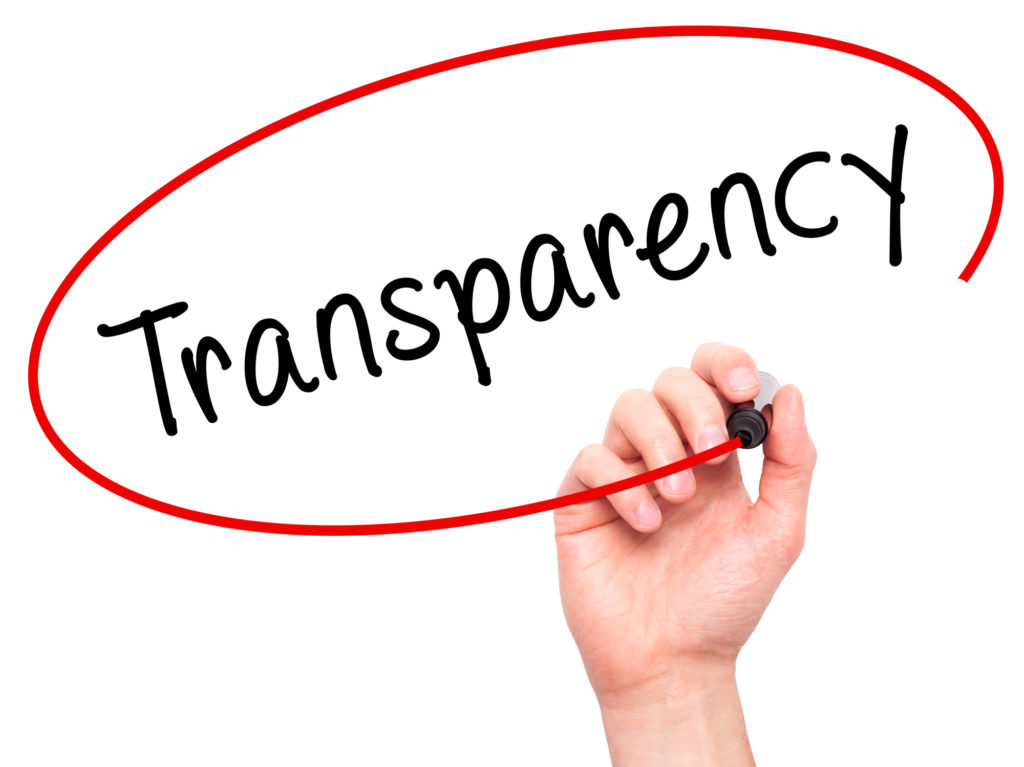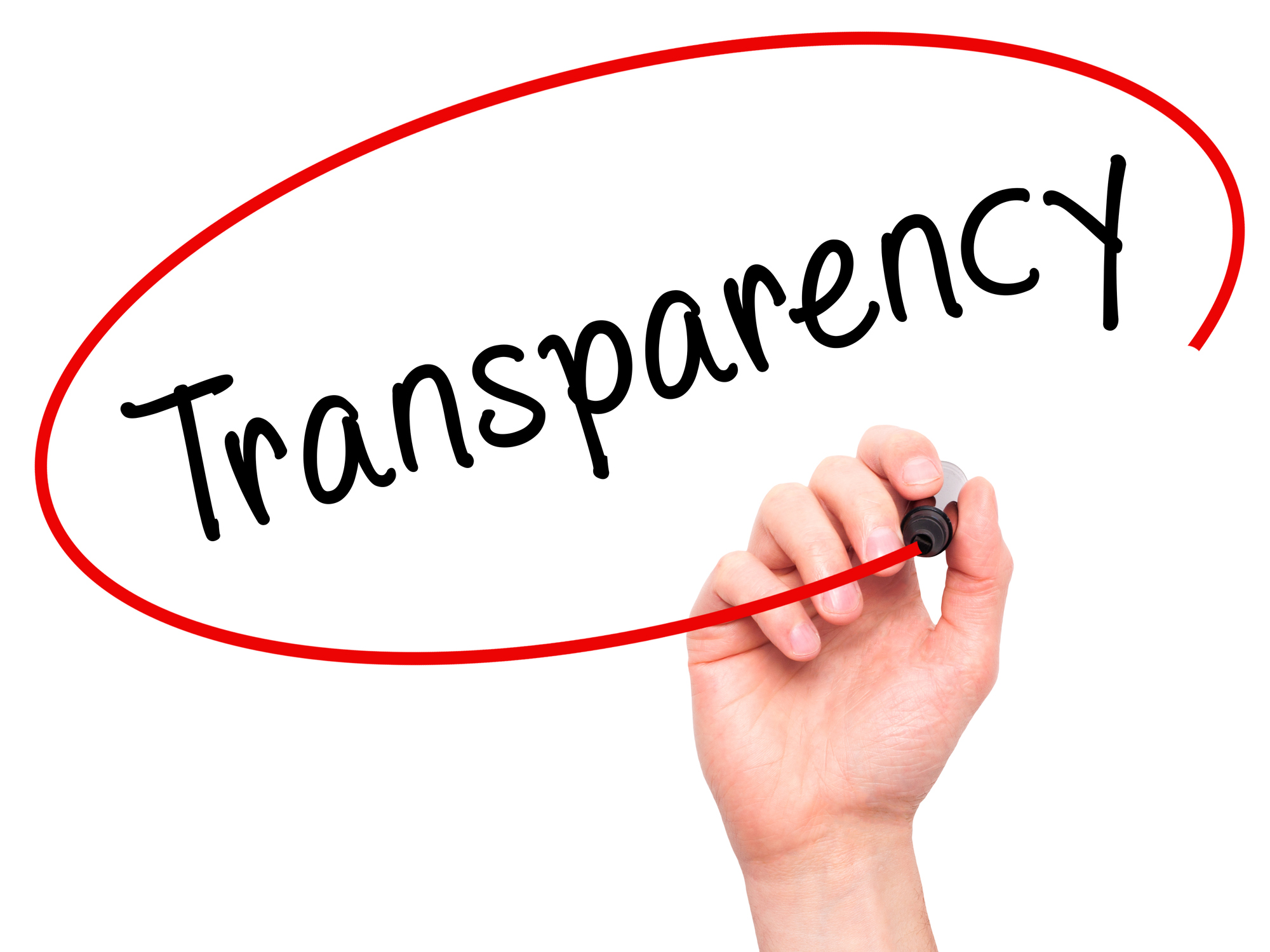 The TSP Content Tracking Log allows for the most transparent record keeping possible! Every bit of content, paid and free, will appear the next morning in the TSP Content Tracking Log. You will also find a separate log of my algorithm plays at the bottom of this page.
You have the option of downloading the entire TSP Content Tracking Log at any time in Excel or CSV format. You can also copy and paste it to another program using the "Copy" feature. You can obtain a print format using the "Print" option or download the data as a PDF file using the "PDF" option.

Underneath each column you can filter the results. For example, scroll to the "LJP Score" column. On the bottom of the column you will see "LJP Score". On that line type "1U" and press "Enter" (or whatever execute button your keyboard has… Go, Return, etc.). Doing so will show ONLY the LJP 1U Scores. You can do the same in other columns to search for "Yankees" perhaps as an angle and see the performance on events involving Yankees. Play around and enjoy!
TSP Content Log
| Date | Location | League | Content | Angle | Odds/Spread | Duration | Result | ROI (Units) | LJP Score | Notes |
| --- | --- | --- | --- | --- | --- | --- | --- | --- | --- | --- |
| 06/01/2021 | Twitter | NBA | Book Need | POR/DEN UNDER | 226 | Game | Loss | -1.10 | | Low |
| 06/01/2021 | Telegram | MLB | Secondary Angle | Cubs | -113 | Game | Win | 1.00 | 1U | |
| 06/01/2021 | TSP Daily Briefing | MLB | Early Sharp Buy | Miami | 134 | Game | Loss | -1.00 | 1U | |
| 06/01/2021 | TSP Daily Briefing | MLB | Early Sharp Buy | Cubs | 101 | Game | Win | 1.00 | | |
| 06/01/2021 | TSP Daily Briefing | MLB | Early Sharp Buy | Washington | 123 | Game | Win | 1.20 | | |
| 06/01/2021 | TSP Daily Briefing | MLB | Early Sharp Buy | NY Yankees | 109 | Game | Win | 1.10 | | |
| 06/01/2021 | TSP Daily Briefing | NBA | Early Sharp Buy | Phoenix | -5 (-110) | Game | Win | 1.00 | | |
| 06/02/2021 | Twitter | NHL | Book Need | Montreal | 118 | 1st Period | Win | 1.20 | | High |
| 06/02/2021 | Twitter | NHL | Book Need | Montreal | 134 | Game | Win | 1.30 | | High |
| 06/02/2021 | Telegram | MLB | Secondary Angle | Arizona | -113 | Game | Loss | -1.10 | 1U | |
| 06/02/2021 | Telegram | MLB | Telegram InPlay | Arizona | 3.5 (+109) | Game | Win | 1.10 | | |
| 06/02/2021 | TSP Daily Briefing | WNBA | Early Sharp Buy | Washington | 6 | Game | Loss | -1.10 | | |
| 06/02/2021 | TSP Daily Briefing | MLB | Early Sharp Buy | Arizona | -107 | Game | Loss | -1.10 | | |
| 06/03/2021 | Telegram | Soccer | Secondary Angle | Paraguay/Uruguay UN | 2.25 (-106) | Game | Win | 1.00 | 1U | |
| 06/03/2021 | Twitter | MLB | Sharp | LA Angels | -152 | Game | Loss | -1.50 | 1U | |
| 06/03/2021 | Twitter | MLB | Sharp | LA Angels | -149 | 1st 5 | Loss | -1.50 | 1U | |
| 06/03/2021 | Twitter | NBA | Book Need | DEN/POR UNDER | 228 | Game | Loss | -1.10 | | Low |
| 06/03/2021 | Twitter | NBA | Book Need | DEN/POR UNDER | 116 | 1st Half | Loss | -1.10 | | Low |
| 06/04/2021 | Telegram | Tennis | Secondary Angle | Collins | 125 | Game | Loss | -1.00 | 1U | |
| 06/04/2021 | Twitter | MLB | Book Need | Cincinnati | 110 | 1st 5 Innings | Win | 1.10 | | High |
| 06/04/2021 | Twitter | MLB | Book Need | Cincinnati | 130 | Game | Win | 1.30 | | High |
| 06/04/2021 | TSP Daily Briefing | Soccer | Early Sharp Buy | Portugal/Spain UNDER | 2.25 (-102) | Game | Win | 1.00 | | |
| 06/04/2021 | TSP Daily Briefing | MLB | Early Sharp Buy | Atlanta | 111 | Game | Win | 1.10 | | |
| 06/04/2021 | TSP Daily Briefing | WNBA | Early Sharp Buy | Minnesota | -4.5 | Game | Loss | -1.10 | | |
| 06/04/2021 | TSP Daily Briefing | Tennis | Early Sharp Buy | Collins | 125 | Game | Loss | -1.00 | | |
| 06/05/2021 | TSP Daily Briefing | Tennis | Early Sharp Buy | Koepfer | 260 | Game | Loss | -1.00 | | |
| 06/05/2021 | TSP Daily Briefing | MLB | Early Sharp Buy | NY Yankees | -120 | Game | Loss | -1.20 | | |
| 06/05/2021 | TSP Daily Briefing | MLB | Early Sharp Buy | TB/TEX UNDER | 8.5 (-115) | Game | Win | 1.00 | | |
| 06/05/2021 | Twitter | MLB | Book Need | Detroit | 207 | Game | Win | 2.10 | | High |
| 06/05/2021 | Twitter | MLB | Book Need | Detroit | 189 | 1st 5 Innings | Win | 1.90 | | High |
| 06/05/2021 | Twitter | AFL | Sharp | Freemantle | 14 | Game | Loss | -1.10 | 1U | |
| 06/05/2021 | TSP Live | MLB | Secondary Angle | DET/CWS UNDER | 8 (-100) | Game | Win | 1.00 | 1U | |
| 06/05/2021 | TSP Live | Tennis | Secondary Angle | Koepfer | 5.5 (-112) | Game | Win | 1.00 | 1U | |
| 06/06/2021 | Twitter | Golf | Sharp | Morikawa | -135 | Full Tourney | Win | 1.00 | 2U | |
| 06/06/2021 | TSP Live | MLB | Secondary Angle | MIN/KC UNDER | 9.5 (-114) | Game | Win | 1.00 | 1U | |
| 06/06/2021 | TSP Live | WNBA | Secondary Angle | Minnesota | -5.5 | Game | Win | 1.00 | 1U | |
| 06/06/2021 | TSP Daily Briefing | MLB | Early Sharp Buy | Cubs | -110 | Game | Win | 1.00 | | |
| 06/06/2021 | TSP Daily Briefing | WNBA | Early Sharp Buy | Minnesota | -6 | Game | Win | 1.00 | | |
| 06/06/2021 | TSP Daily Briefing | Tennis | Early Sharp Buy | Rybakina | 155 | Game | Win | 1.60 | | |
| 06/06/2021 | TSP Daily Briefing | Soccer | Early Sharp Buy | Mexico | PK (-122) | Game | Push | 0.00 | | |
| 06/07/2021 | Telegram | MLB | Secondary Angle | KC/LAA UNDER | 9 (-110) | Game | Loss | -1.10 | 1U | |
| 06/07/2021 | TSP Daily Briefing | MLB | Early Sharp Buy | Miami | 129 | Game | Loss | -1.00 | | |
| 06/08/2021 | Twitter | MLB | Sharp | COL/MIA UNDER | 7 (-120) | Game | Loss | -1.20 | 1U | |
| 06/08/2021 | Twitter | MLB | Sharp | NYY/MIN OVER | 9.5 (-104) | Game | Win | 1.00 | 1U | |
| 06/08/2021 | Twitter | NHL | Sharp | Carolina | 108 | Game | Loss | -1.00 | 1U | |
| 06/08/2021 | Twitter | MLB | Book Need | Pittsburgh | 175 | Game | Loss | -1.00 | | High |
| 06/08/2021 | Twitter | MLB | Book Need | Pittsburgh | 177 | 1st 5 Innings | Loss | -1.00 | | High |
| 06/08/2021 | Twitter | MLB | Book Need | Arizona | 204 | Game | Loss | -1.00 | | Low |
| 06/08/2021 | Twitter | MLB | Book Need | Arizona | 201 | 1st 5 Innings | Loss | -1.00 | | Low |
| 06/08/2021 | Telegram | MLB | Secondary Angle | KC/LAA UNDER | 8.5 (+100) | Game | Loss | -1.00 | 1U | |
| 06/08/2021 | TSP Daily Briefing | MLB | Early Sharp Buy | Texas | 115 | Game | Loss | -1.00 | | |
| 06/08/2021 | TSP Daily Briefing | MLB | Early Sharp Buy | KC/LAA UNDER | 8.5 (-101) | Game | Loss | -1.00 | | |
| 06/08/2021 | TSP Daily Briefing | MLB | Early Sharp Buy | NYY/MIN OVER | 9.5 (-101) | Game | Win | 1.00 | | |
| 06/08/2021 | TSP Daily Briefing | MLB | Early Sharp Buy | SF/TEX UNDER | 8.5 (-113) | Game | Loss | -1.10 | | |
| 06/09/2021 | Twitter | Tennis | Robin Hood Play | Djokovic/Berrettini OVER | 34.5 (-107) | Game | Win | 1.00 | | |
| 06/09/2021 | Twitter | MLB | Book Need | Arizona | 178 | Game | Loss | -1.00 | | Low |
| 06/09/2021 | Twitter | MLB | Book Need | Arizona | 177 | 1st 5 Innings | Loss | -1.00 | | Low |
| 06/09/2021 | Twitter | MLB | Book Need | Pittsburgh | 163 | Game | Loss | -1.00 | | Low |
| 06/09/2021 | Twitter | MLB | Book Need | Pittsburgh | 154 | 1st 5 Innings | Loss | -1.00 | | Low |
| 06/09/2021 | TSP Daily Briefing | MLB | Early Sharp Buy | Texas | -104 | Game | Win | 1.00 | | |
| 06/09/2021 | TSP Daily Briefing | MLB | Early Sharp Buy | Washington | 152 | Game | Win | 1.50 | | |
| 06/09/2021 | TSP Daily Briefing | MLB | Early Sharp Buy | Toronto | 134 | Game | Win | 1.30 | | |
| 06/09/2021 | TSP Daily Briefing | MLB | Early Sharp Buy | CLE/STL UNDER | 7.5 (-102) | Game | Win | -1.00 | | |
| 06/09/2021 | TSP Daily Briefing | Tennis | Early Sharp Buy | Berrittini | 400 | Game | Loss | -1.00 | | |
| 06/09/2021 | Telegram | MLB | Secondary Angle | Texas | -125 | Game | Win | 1.00 | 1U | In-Play |
| 06/09/2021 | Telegram | MLB | Secondary Angle | KC/LAA UNDER | 9 (-111) | Game | Win | 1.00 | 1U | |
| 06/10/2021 | Twitter | MLB | Book Need | Pittsburgh | 209 | Game | Loss | -1.00 | | Low |
| 06/10/2021 | Twitter | MLB | Book Need | Pittsburgh | 207 | 1st 5 | Loss | -1.00 | | Low |
| 06/10/2021 | Twitter | NHL | Sharp | Colorado | 116 | Game | Loss | -1.00 | 1U | |
| 06/10/2021 | Telegram | Tennis | Secondary Angle | Krejcikova | 158 | Game | Win | 1.60 | 1U | |
| 06/10/2021 | Telegram | NBA | Secondary Angle | Milwaukee | -3.5 | Game | Loss | -1.10 | 1U | |
| 06/10/2021 | TSP Daily Briefing | Tennis | Early Sharp Buy | Krejcikova | 160 | Game | Win | 1.60 | | |
| 06/10/2021 | TSP Daily Briefing | | Early Sharp Buy | Milwaukee | -3.5 | Game | Loss | -1.10 | | |
| 06/10/2021 | TSP Daily Briefing | | Early Sharp Buy | Toronto | -113 | Game | Loss | -1.10 | | |
| 06/10/2021 | TSP Live | WNBA | KB Consensus | Washington | -6 | Game | Win | 1.00 | 1U | |
| 06/11/2021 | TSP Daily Briefing | NBA | Early Sharp Buy | Atlanta | 1 | Game | Loss | -1.10 | | |
| 06/11/2021 | TSP Daily Briefing | MLB | Early Sharp Buy | Baltimore | 151 | Game | Loss | -1.00 | | |
| 06/11/2021 | TSP Daily Briefing | Tennis | Early Sharp Buy | Zverev | 204 | Game | Loss | -1.00 | | |
| 06/11/2021 | TSP Daily Briefing | MLB | Early Sharp Buy | Kansas City | 123 | Game | Loss | -1.00 | | |
| 06/11/2021 | TSP Daily Briefing | MLB | Rollover | Baltimore | 151 | Game | Loss | -0.25 | | |
| 06/11/2021 | Twitter | MLB | Book Need | Baltimore | 159 | Game | Loss | -1.00 | | Low |
| 06/11/2021 | Twitter | MLB | Book Need | Baltimore | 136 | 1st 5 Innings | Loss | -1.00 | | Low |
| 06/11/2021 | Telegram | MLB | Secondary Angle | CWS/DET OVER | 8.5 (+102) | Game | Win | 1.00 | 1U | |
| 06/11/2021 | Twitter | Golf | Primary Angle | Hatton over Koepka | -105 | Full Tourney | Win | 1.00 | 3U | |
| 06/11/2021 | TSP Live | MLB | Known Bettor Test | Detroit | 147 | Game | Loss | -1.00 | 1U | |
| 06/12/2021 | TSP Daily Briefing | Tennis | Early Sharp Buy | Krejcikova | -124 | Game | Win | 1.00 | | |
| 06/12/2021 | TSP Daily Briefing | MLB | Early Sharp Buy | Baltimore | 187 | Game | Loss | -1.00 | | |
| 06/12/2021 | TSP Daily Briefing | Soccer | Early Sharp Buy | Russia/Belgium UNDER | 2.5 (-121) | Game | Loss | -1.20 | | |
| 06/12/2021 | TSP Daily Briefing | MLB | Early Sharp Buy | Minnesota | -102 | Game | Win | 1.00 | | |
| 06/12/2021 | TSP Daily Briefing | Soccer | Early Sharp Buy | Finland/Denmark UNDER | 2.25 (+107) | Game | Win | 1.10 | | |
| 06/12/2021 | TSP Live | Soccer | Secondary Angle | Russia | 0.5 (-113) | Game | Loss | -1.10 | 1U | |
| 06/12/2021 | TSP Live | MLB | Secondary Angle | Minnesota | -103 | Game | Win | 1.00 | 1U | |
| 06/12/2021 | Twitter | Soccer | Sharp | Russia/Belgium UNDER | 2.5 (-121) | Game | Loss | -1.20 | | |
| 06/12/2021 | Twitter | MLB | Book Need | Texas | 255 | Game | Win | 2.60 | | High |
| 06/12/2021 | Twitter | MLB | Book Need | Texas | 233 | 1st 5 Innings | Win | 2.30 | | High |
| 06/13/2021 | TSP Daily Briefing | Parlay | Parlay | Tor -124, Stl +111, Pit +176 Ukraine +1 (-102) | | | Loss | -0.25 | | |
| 06/13/2021 | TSP Daily Briefing | MLB | Early Sharp Buy | Toronto -124 | -124 | Game | Win | 1.00 | | |
| 06/13/2021 | TSP Daily Briefing | MLB | Early Sharp Buy | St Louis +111 | 111 | Game | Loss | -1.00 | | |
| 06/13/2021 | TSP Daily Briefing | Tennis | Early Sharp Buy | Tsitsipas +250 | 250 | Game | Loss | -1.00 | | |
| 06/13/2021 | TSP Daily Briefing | MLB | Early Sharp Buy | Pittsburgh | 176 | Game | Loss | -1.00 | | |
| 06/13/2021 | TSP Daily Briefing | Soccer | Early Sharp Buy | Ukraine | 1 (-102) | Game | Push | 0.00 | | |
| 06/13/2021 | Twitter | NBA | Book Need | Milwaukee | 116 | Game | Win | 1.20 | | Low |
| 06/13/2021 | Twitter | NBA | Book Need | Milwaukee | 108 | 1st Half | Win | 1.10 | | Low |
| 06/13/2021 | Twitter | Soccer | Book Need | Ukraine | 529 | 1st Half | Loss | -1.00 | | Low |
| 06/13/2021 | Twitter | Soccer | Book Need | Ukraine | 550 | Game | Loss | -1.00 | | Low |
| 06/13/2021 | TSP Live | MLB | Secondary Angle | Toronto | -123 | Game | Win | 1.00 | 1U | |
| 06/13/2021 | Twitter | Golf | Sharp | Hatton to Win Palmetto | 1400 | Full Tourney | Loss | -1.00 | 1U | |
| 06/14/2021 | Telegram | MLB | Secondary Angle | Pittsburgh | 110 | Game | Loss | -1.00 | 1U | |
| 06/14/2021 | Twitter | Soccer | Sharp | Sweden/Spain UNDER | 2.5 (+103) | Game | Win | 1.00 | 1U | |
| 06/14/2021 | Twitter | NBA | Sharp | Atlanta | 3 | Game | Win | 1.00 | 1U | |
| 06/14/2021 | TSP Daily Briefing | MLB | Early Sharp Buy | Pittsburgh | 109 | Game | Loss | -1.00 | | |
| 06/14/2021 | TSP Daily Briefing | Soccer | Early Sharp Buy | Slovakia/Poland OVER | 2 (-130) | Game | Win | 1.00 | | |
| 06/14/2021 | TSP Daily Briefing | Soccer | Early Sharp Buy | Chile | 0.75 (-106) | Game | Win | 1.00 | | |
| 06/14/2021 | TSP Daily Briefing | MLB | Early Sharp Buy | NY Mets | -107 | Game | Win | 1.00 | | |
| 06/14/2021 | TSP Daily Briefing | MLB | Rollover | Pittsburgh | 109 | Game | Loss | -0.25 | | |
| 06/15/2021 | TSP Daily Briefing | MLB | Early Sharp Buy | NY Yankees | 108 | Game | Win | 1.10 | | |
| 06/15/2021 | TSP Daily Briefing | MLB | Early Sharp Buy | Cincinnati | -102 | Game | Win | 1.00 | | |
| 06/15/2021 | TSP Daily Briefing | Soccer | Early Sharp Buy | Curacao | 171 | Game | Loss | -1.00 | | |
| 06/15/2021 | TSP Daily Briefing | Soccer | Early Sharp Buy | Portugal/Hungary UNDER | 2.5 (-110) | Game | Loss | -1.10 | | |
| 06/15/2021 | TSP Daily Briefing | MLB | Early Sharp Buy | Atlanta | -108 | Game | Loss | -1.10 | | |
| 06/15/2021 | Telegram | MLB | Secondary Angle | Cincinnati | -105 | Game | Win | 1.00 | 1U | |
| 06/15/2021 | Twitter | MLB | Book Need | Philadelphia | 146 | Game | Loss | -1.00 | | Low |
| 06/15/2021 | Twitter | MLB | Book Need | Philadelphia | 145 | 1st 5 Innings | Push | 0.00 | | Low |
| 06/15/2021 | Twitter | MLB | Secondary Angle | NYY/TOR OVER | 9.5 (+105) | Game | Win | 1.10 | 1U | |
| 06/16/2021 | TSP Daily Briefing | MLB | Early Sharp Buy | Minnesota | -120 | Game | Win | 1.00 | | |
| 06/16/2021 | TSP Daily Briefing | Soccer | Early Sharp Buy | Switzerland | 0.75 (+110) | Game | Loss | -1.00 | | |
| 06/16/2021 | TSP Daily Briefing | MLB | Early Sharp Buy | LA Angels | 114 | Game | Loss | -1.00 | | |
| 06/16/2021 | TSP Daily Briefing | MLB | Early Sharp Buy | Miami | -113 | Game | Loss | -1.10 | | |
| 06/16/2021 | TSP Daily Briefing | NHL | Early Sharp Buy | Montreal | 218 | Game | Win | 2.20 | | |
| 06/16/2021 | Twitter | Golf | Primary Angle | DeChambeau over Koepka | -120 | Full Tourney | Loss | -1.20 | 3U | |
| 06/16/2021 | Twitter | Golf | Secondary Angle | DeChambeau WIN US OPEN | 1867 | Futures | Loss | -1.00 | 1U | |
| 06/16/2021 | Twitter | MLB | Sharp | PHI/LAD UNDER | 7 (-111) | Game | Win | 1.00 | 1U | |
| 06/16/2021 | Twitter | Soccer | Sharp | Switzerland | 0.75 (-106) | Game | Loss | -1.10 | 1U | |
| 06/16/2021 | Twitter | MLB | PUBLIC | San Diego | -183 | Game | Loss | -1.80 | | |
| 06/16/2021 | Twitter | MLB | PUBLIC | NYY/TOR OVER | 8.5 (-108) | Game | Loss | -1.10 | | |
| 06/16/2021 | Twitter | NBA | PUBLIC | Philadelphia | -6.5 | Game | Loss | -1.10 | | |
| 06/16/2021 | Twitter | NBA | PUBLIC | LAC/UTA OVER | 222 | Game | Win | 1.00 | | |
| 06/16/2021 | Twitter | MLB | Book Need | Arizona | 153 | Game | Loss | -1.00 | | Low |
| 06/16/2021 | Twitter | MLB | Book Need | Arizona | 153 | 1st 5 Innings | Loss | -1.00 | | Low |
| 06/16/2021 | Telegram | MLB | Secondary Angle | Minnesota | -135 | Game | Win | 1.00 | 1U | |
| 06/17/2021 | TSP Daily Briefing | MLB | Early Sharp Buy | Toronto | -102 | Game | Loss | -1.00 | | |
| 06/17/2021 | TSP Daily Briefing | Soccer | Early Sharp Buy | Denmark DRAW | 231 | Game | Loss | -1.00 | | |
| 06/17/2021 | TSP Daily Briefing | WNBA | Early Sharp Buy | Chicago | -4 | Game | Win | 1.00 | | |
| 06/17/2021 | Twitter | MLB | PUBLIC | San Francisco | -190 | Game | Win | 1.00 | | |
| 06/17/2021 | Twitter | MLB | PUBLIC | ARI/SF OVER | 8 (-103) | Game | Win | 1.00 | | |
| 06/17/2021 | Twitter | WNBA | Sharp | Chicago | -4.5 | Game | Win | 1.00 | 1U | |
| 06/17/2021 | Telegram | MLB | Secondary Angle | Toronto | -102 | Game | Loss | -1.00 | 1U | |
| 06/17/2021 | Twitter | Soccer | Sharp | Denmark DRAW | 230 | Game | Loss | -1.00 | 1U | |
| 06/17/2021 | Twitter | MLB | Book Need | Arizona | 205 | Game | Loss | -1.00 | | Low |
| 06/17/2021 | Twitter | MLB | Book Need | Arizona | 171 | 1st 5 Innings | Loss | -1.00 | | Low |
| 06/17/2021 | TSP Daily Briefing | MLB | Rollover | Denmark DRAW | 230 | Game | Loss | -0.25 | | |
| 06/18/2021 | TSP Daily Briefing | Soccer | Early Sharp Buy | Czech Republic | 0.5 (-145) | Game | Win | 1.00 | | |
| 06/18/2021 | TSP Daily Briefing | Soccer | Early Sharp Buy | Uruguay | 0.5 (-119) | Game | Loss | -1.20 | | |
| 06/18/2021 | TSP Daily Briefing | MLB | Early Sharp Buy | NY Yankees | -133 | Game | Loss | -1.30 | | |
| 06/18/2021 | TSP Daily Briefing | NHL | Early Sharp Buy | Montreal | 143 | Game | Win | 1.40 | | |
| 06/18/2021 | TSP Daily Briefing | MLB | Early Sharp Buy | Seattle | 105 | Game | Win | 1.00 | | |
| 06/18/2021 | Twitter | Soccer | Sharp | Czech Republic | 267 | Game | Loss | -1.00 | 1U | |
| 06/18/2021 | Twitter | MLB | PUBLIC | LA Dodgers | -189 | Game | Win | 1.00 | | |
| 06/18/2021 | Twitter | MLB | PUBLIC | CWS/HOU OVER | 8 (-103) | Game | Loss | -1.00 | | |
| 06/18/2021 | Twitter | NBA | PUBLIC | Philadelphia | -3 | Game | Win | 1.00 | | |
| 06/18/2021 | Twitter | NBA | PUBLIC | PHI/ATL OVER | 221 | Game | Loss | -1.10 | | |
| 06/18/2021 | Twitter | MLB | Book Need | Pittsburgh | 119 | Game | Win | 1.20 | | Low |
| 06/18/2021 | Twitter | MLB | Book Need | Pittsburgh | 111 | 1st 5 Innings | Win | 1.10 | | Low |
| 06/18/2021 | Telegram | MLB | Secondary Angle | Seattle | -104 | Game | Win | 1.00 | 1U | |
| 06/19/2021 | TSP Daily Briefing | NBA | Early Sharp Buy | Milwaukee | 1 | Game | Win | 1.00 | | |
| 06/19/2021 | TSP Daily Briefing | MLB | Early Sharp Buy | NY Yankees | -124 | Game | Win | 1.00 | | |
| 06/19/2021 | TSP Daily Briefing | Soccer | Early Sharp Buy | France/Hungary UNDER | 2.5 (-115) | Game | Win | 1.00 | | |
| 06/19/2021 | Twitter | MLB | Book Need | Baltimore | 148 | Game | Loss | -1.00 | | Low |
| 06/19/2021 | Twitter | MLB | Book Need | Baltimore | 160 | 1st 5 Innings | Win | 1.60 | | Low |
| 06/19/2021 | TSP Live | NBA | Secondary Angle | Milwaukee | 2 | Game | Win | 1.00 | 1U | |
| 06/19/2021 | Twitter | MLB | Book Need | Arizona | 201 | Game | Loss | -1.00 | | Low |
| 06/19/2021 | Twitter | MLB | Book Need | Arizona | 180 | 1st 5 Innings | Loss | -1.00 | | Low |
| 06/20/2021 | Twitter | MLB | PUBLIC | Toronto | -199 | Game | Win | 1.00 | | |
| 06/20/2021 | Twitter | MLB | PUBLIC | OAK/NYY OVER | 9.5 (-112) | Game | Loss | -1.10 | | |
| 06/20/2021 | Twitter | NBA | PUBLIC | Phoenix | -4 | Game | Win | 1.00 | | |
| 06/20/2021 | Twitter | NBA | PUBLIC | LAC/PHO OVER | 221.5 | Game | Win | 1.00 | | |
| 06/20/2021 | TSP Daily Briefing | MLB | Early Sharp Buy | Philadelphia | 112 | Game | Loss | -1.00 | | |
| 06/20/2021 | TSP Daily Briefing | MLB | Early Sharp Buy | Cincinnati | 136 | Game | Loss | -1.00 | | |
| 06/20/2021 | TSP Daily Briefing | Soccer | Early Sharp Buy | Wales | 1 (-114) | Game | Push | 0.00 | | |
| 06/20/2021 | TSP Daily Briefing | MLB | Early Sharp Buy | CLE/PIT UNDER | 8.5 (-105) | Game | Win | 1.00 | | |
| 06/20/2021 | TSP Daily Briefing | MLB | Early Sharp Buy | NY Yankees | -133 | Game | Win | 1.00 | | |
| 06/20/2021 | TSP Daily Briefing | Various | Parlay | Phillies +112, Reds +136, Wales +1 (-114), CLE/PIT UN8.5 (-105), Yankees -133 | 3112 | Game | Loss | -0.50 | | |
| 06/20/2021 | TSP Live | MLB | Secondary Angle | Cincinnati | 123 | Game | Loss | -1.00 | 1U | |
| 06/20/2021 | Twitter | Soccer | Sharp | Wales | 1 (-114) | Game | Push | 0.00 | 1U | |
| 06/20/2021 | Twitter | Soccer | Book Need | Wales/Italy DRAW | 310 | Game | Loss | -1.00 | | Low |
| 06/20/2021 | Twitter | Soccer | Book Need | Wales/Italy DRAW | 112 | 1st Half | Loss | -1.00 | | Low |
| 06/20/2021 | Twitter | MLB | Book Need | Arizona | 156 | Game | Loss | -1.00 | | Low |
| 06/20/2021 | Twitter | MLB | Book Need | Arizona | 131 | 1st 5 Innings | Loss | -1.00 | | Low |
| 06/20/2021 | TSP Live | NBA | Secondary Angle | Philadelphia | -6.5 | Game | Loss | -1.10 | 1U | |
| 06/21/2021 | Twitter | MLB | PUBLIC | Houston | -161 | Game | Win | 1.00 | | |
| 06/21/2021 | Twitter | MLB | PUBLIC | CIN/MIN OVER | 9.5 (-101) | Game | Win | 1.00 | | |
| 06/21/2021 | Twitter | MLB | Book Need | Arizona | 108 | Game | Win | 1.10 | | Low |
| 06/21/2021 | Twitter | MLB | Book Need | Arizona | -103 | 1st 5 Innings | Win | 1.00 | | Low |
| 06/21/2021 | Twitter | MLB | Sharp | Minnesota | 103 | Game | Win | 1.00 | 1U | |
| 06/21/2021 | Telegram | Soccer | Secondary Angle | Belgium/Finland UNDER | 2.5 (-109) | Game | Win | 1.00 | 1U | |
| 06/21/2021 | TSP Daily Briefing | MLB | Early Sharp Buy | Minnesota | 105 | Game | Win | 1.10 | | |
| 06/21/2021 | TSP Daily Briefing | Soccer | Early Sharp Buy | Belgium/Finland UNDER | 2.5 (-109) | Game | Win | 1.00 | | |
| 06/21/2021 | TSP Daily Briefing | MLB | Early Sharp Buy | Arizona | 106 | Game | Win | 1.00 | | |
| 06/22/2021 | Twitter | WNBA | Sharp | Dallas | -1 | Game | Loss | -1.10 | 1U | |
| 06/22/2021 | Telegram | Soccer | Secondary Angle | Scotland | 185 | Game | Loss | -1.00 | 1U | |
| 06/22/2021 | Twitter | MLB | PUBLIC | Chicago White Sox | -183 | Game | Loss | -1.80 | | |
| 06/22/2021 | Twitter | MLB | PUBLIC | HOU/BAL OVER | 9.5 (-106) | Game | Loss | -1.10 | | |
| 06/22/2021 | TSP Daily Briefing | Soccer | Early Sharp Buy | Scotland | 185 | Game | Loss | -1.00 | | |
| 06/22/2021 | TSP Daily Briefing | MLB | Early Sharp Buy | LA Angels | -122 | Game | Loss | -1.20 | | |
| 06/22/2021 | TSP Daily Briefing | MLB | Early Sharp Buy | Minnesota | -120 | Game | Loss | -1.20 | | |
| 06/22/2021 | Telegram | MLB | Secondary Angle | LA Angels | -125 | Game | Loss | -1.20 | 1U | |
| 06/22/2021 | Twitter | MLB | Book Need | Baltimore | 165 | Game | Loss | -1.00 | | Low |
| 06/22/2021 | Twitter | MLB | Book Need | Baltimore | 166 | 1st 5 Innings | Push | 0.00 | | Low |
| 06/22/2021 | Twitter | MLB | Book Need | Pittsburgh | 150 | Game | Win | 1.50 | | Low |
| 06/22/2021 | Twitter | MLB | Book Need | Pittsburgh | 156 | 1st 5 Innings | Win | 1.60 | | Low |
| 06/22/2021 | Twitter | Soccer | Sharp | Scotland | 0.25 (-125) | Game | Loss | -1.30 | | |
| 06/22/2021 | TSP Daily Briefing | Soccer | Rollover | Scotland | 195 | Game | Loss | -0.25 | | |
| 06/23/2021 | Twitter | MLB | PUBLIC | Chicago White Sox | -161 | Game | Win | 1.00 | | |
| 06/23/2021 | Twitter | MLB | PUBLIC | BOS/TB OVER | 8.5 (-102) | Game | Win | 1.00 | | |
| 06/23/2021 | TSP Daily Briefing | MLB | Early Sharp Buy | Colorado | -107 | Game | Win | 1.00 | | |
| 06/23/2021 | TSP Daily Briefing | Soccer | Early Sharp Buy | Portugal | 280 | Game | Loss | -1.00 | | |
| 06/23/2021 | TSP Daily Briefing | MLB | Early Sharp Buy | San Diego | -112 | Game | Win | 1.00 | | |
| 06/23/2021 | TSP Daily Briefing | MLB | Early Sharp Buy | Arizona | 171 | Game | Loss | -1.00 | | |
| 06/23/2021 | TSP Daily Briefing | Tennis | Early Sharp Buy | Kontaveit | -122 | Game | Win | 1.00 | | |
| 06/23/2021 | Telegram | MLB | Secondary Angle | LA Angels | -103 | Game | Loss | -1.00 | 1U | |
| 06/23/2021 | Twitter | Soccer | Sharp | Portugal | 319 | Game | Loss | -1.00 | 1U | |
| 06/23/2021 | Twitter | Soccer | Sharp | Portugal | 0.5 (-115) | Game | Win | 1.00 | 1U | |
| 06/23/2021 | Twitter | MLB | Book Need | Texas | 132 | Game | Win | 1.30 | | High |
| 06/23/2021 | Twitter | MLB | Book Need | Texas | 141 | 1st 5 Innings | Win | 1.40 | | High |
| 06/23/2021 | Twitter | MLB | Book Need | Baltimore | 176 | Game | Loss | -1.00 | | Low |
| 06/23/2021 | Twitter | MLB | Book Need | Baltimore | 182 | 1st 5 Innings | Loss | -1.00 | | Low |
| 06/24/2021 | TSP Daily Briefing | MLB | Early Sharp Buy | Miami | 105 | Game | Loss | -1.00 | | |
| 06/24/2021 | TSP Daily Briefing | Soccer | Early Sharp Buy | Paraguay | PK (+113) | Game | Win | 1.10 | | |
| 06/24/2021 | TSP Daily Briefing | MLB | Early Sharp Buy | Texas | 126 | Game | Loss | -1.00 | | |
| 06/24/2021 | TSP Daily Briefing | MLB | Early Sharp Buy | Minnesota | -176 | Game | Loss | -1.80 | | |
| 06/24/2021 | Twitter | MLB | PUBLIC | NY Yankees | -188 | Game | Win | 1.00 | | |
| 06/24/2021 | Twitter | MLB | PUBLIC | NYY/KC OVER | 9.5 (-103) | Game | Loss | -1.00 | | |
| 06/24/2021 | Telegram | Soccer | Secondary Angle | Paraguay | PK (+115) | Game | Win | 1.20 | 1U | |
| 06/24/2021 | Twitter | MLB | Book Need | Detroit | 210 | Game | Loss | -1.00 | | Low |
| 06/24/2021 | Twitter | MLB | Book Need | Detroit | 201 | 1st 5 Innings | Loss | -1.00 | | Low |
| 06/25/2021 | Twitter | MLB | Sharp | COL/MIL UNDER | 7.5 (-114) | Game | Loss | -1.10 | 1U | |
| 06/25/2021 | Telegram | NBA | Secondary Angle | Milwaukee | -7.5 | Game | Win | 1.00 | 1U | |
| 06/25/2021 | Twitter | Golf | Primary Angle | Harman over Streelman | -126 | Game | Win | 1.00 | 2U | |
| 06/25/2021 | Twitter | NBA | Pizza Prop | Trae Young UNDER POINTS | 30.5 (-115) | Game | Win | 1.00 | | |
| 06/25/2021 | TSP Daily Briefing | NBA | Early Sharp Buy | Milwaukee | -7.5 | Game | Win | 1.00 | | |
| 06/25/2021 | TSP Daily Briefing | MLB | Early Sharp Buy | COL/MIL UNDER | 7.5 (-114) | Game | Loss | -1.10 | | |
| 06/25/2021 | TSP Daily Briefing | NHL | Early Sharp Buy | NY Islanders | 145 | Game | Loss | -1.00 | | |
| 06/26/2021 | TSP Daily Briefing | Soccer | Early Sharp Buy | Austria/Italy OVER | 2.25 (-106) | Game | Loss | -1.10 | | |
| 06/26/2021 | TSP Daily Briefing | Soccer | Early Sharp Buy | Austria | 1 (-104) | Game | Win | 1.00 | | |
| 06/26/2021 | TSP Daily Briefing | MLB | Early Sharp Buy | Minnesota | -155 | Game | PPD | 0.00 | | |
| 06/26/2021 | TSP Live | MLB | Secondary Angle | Cincinnati | -119 | Game | Win | 1.00 | 1U | |
| 06/26/2021 | Twitter | MLB | PUBLIC | Toronto | -270 | Game | Win | 1.00 | | |
| 06/26/2021 | Twitter | MLB | PUBLIC | TOR/BAL OVER | 10 (-105) | Game | Win | 1.00 | | |
| 06/26/2021 | Twitter | MLB | Book Need | Arizona | 230 | Game | Win | 2.30 | | High |
| 06/26/2021 | Twitter | MLB | Book Need | Arizona | 220 | 1st 5 Innings | Win | 2.20 | | High |
| 06/27/2021 | TSP Daily Briefing | NBA | Early Sharp Buy | Milwaukee/Atlanta OVER | 224 | Game | Loss | -1.10 | | |
| 06/27/2021 | TSP Daily Briefing | Soccer | Early Sharp Buy | Belgium | 158 | Game | Win | 1.60 | | |
| 06/27/2021 | TSP Daily Briefing | MLB | Early Sharp Buy | PIT/STL OVER | 9 (-111) | Game | Push | 0.00 | | |
| 06/27/2021 | TSP Daily Briefing | MLB | Early Sharp Buy | LA Angels | 124 | Game | Win | 1.20 | | |
| 06/27/2021 | TSP Daily Briefing | Various | Parlay | MIL/ATL OV224, Belgium +158, PIT/STL OV9, LAA +124 | | Game | Loss | -0.25 | | |
| 06/27/2021 | TSP Daily Briefing | NBA | Parlay Hedge | MIL/ATL UNDER | 224 | Game | Win | 0.50 | | |
| 06/27/2021 | TSP Live | MLB | Secondary Angle | PIT/STL OVER | 9 (-112) | Game | Push | 0.00 | 1U | |
| 06/27/2021 | Twitter | Soccer | Pizza Money Bet | Czech Republic | 530 | Game | Win | 5.30 | | |
| 06/27/2021 | Twitter | MLB | PUBLIC | Toronto | -219 | Game | Win | 1.00 | | |
| 06/27/2021 | Twitter | MLB | PUBLIC | COL/MIL OVER | 9 (-105) | Game | Loss | -1.10 | | |
| 06/28/2021 | Twitter | Soccer | Sharp | Switzerland/France DRAW | 280 | Game | Win | 2.80 | 1U | |
| 06/28/2021 | TSP Daily Briefing | Soccer | Early Sharp Buy | Switzerland/France DRAW | 280 | Game | Win | 2.80 | | |
| 06/28/2021 | TSP Daily Briefing | MLB | Early Sharp Buy | Pittsburgh | 107 | Game | Loss | -1.00 | | |
| 06/28/2021 | Twitter | MLB | PUBLIC | Houston | -284 | Game | Loss | -2.80 | | |
| 06/28/2021 | Twitter | MLB | PUBLIC | SF/LAD UNDER | 8 (-114) | Game | Win | 1.00 | | |
| 06/29/2021 | TSP Daily Briefing | Soccer | Early Sharp Buy | Ukraine | 226 | Game | Loss | -1.00 | | |
| 06/29/2021 | TSP Daily Briefing | MLB | Early Sharp Buy | Cincinnati | 130 | Game | Loss | -1.00 | | |
| 06/29/2021 | TSP Daily Briefing | MLB | Early Sharp Buy | Washington | 106 | Game | Win | 1.10 | | |
| 06/29/2021 | Telegram | MLB | Secondary Angle | Washington | -105 | Game | Win | 1.00 | 1U | |
| 06/29/2021 | Twitter | Soccer | Sharp | Ukraine | 206 | Game | Loss | -1.00 | 1U | |
| 06/29/2021 | Twitter | MLB | Book Needs | Kansas City | 200 | Game | Loss | -1.00 | | Low |
| 06/29/2021 | Twitter | MLB | Book Needs | Kansas City | 207 | 1st 5 Innings | Win | 2.10 | | Low |
| 06/29/2021 | Twitter | MLB | PUBLIC | Toronto | -219 | Game | Win | 1.00 | | |
| 06/29/2021 | Twitter | MLB | PUBLIC | TEX/OAK OVER | 8.5 (-110) | Game | Win | 1.00 | | |
| 06/29/2021 | Twitter | NBA | Book Needs | Atlanta | 9 | Game | Win | 1.00 | | Low |
| 06/29/2021 | Twitter | NBA | Book Needs | Atlanta | 5.5 | 1st Half | Win | 1.00 | | Low |
| 06/29/2021 | TSP Daily Briefing | Soccer | Rollover | Ukraine | 226 | Game | Loss | -0.25 | | |
| 06/30/2021 | Twitter | MLB | PUBLIC | Houston | -317 | Game | Loss | -3.20 | | |
| 06/30/2021 | Twitter | MLB | PUBLIC | SEA/TOR OVER | 10.5 (-110) | Game | Win | 1.00 | | |
| 06/30/2021 | TSP Daily Briefing | Tennis | Early Sharp Buy | Pospisil | -103 | Game | Loss | -1.00 | | |
| 06/30/2021 | TSP Daily Briefing | MLB | Early Sharp Buy | TB/WAS OVER | 10 (-110) | Game | Win | 1.00 | | |
| 06/30/2021 | TSP Daily Briefing | Tennis | Early Sharp Buy | Golubic | -120 | Game | Win | 1.00 | | |
| 06/30/2021 | Twitter | Tennis | Sharp | Golubic | -120 | Game | Win | 1.00 | 1U | |
| 06/30/2021 | Telegram | Tennis | Secondary Angle | Pospisil | 110 | Game | Loss | -1.00 | 1U | |
| 06/30/2020 | Twitter | MLB | Book Needs | Minnesota | -1.5 (+179) | Game | Loss | -1.00 | | Low |
| 06/30/2021 | Twitter | MLB | Book Needs | Minnesota | 112 | Game | Loss | -1.00 | | Low |
| 06/30/2021 | Twitter | MLB | Book Needs | Minnesota | 106 | 1st 5 Innings | Loss | -1.00 | | Low |
| 06/30/2021 | Twitter | Golf | Primary Angle | Day over Fowler | -155 | Full Tourney | Win | 1.00 | 3U | |
| 06/30/2021 | Twitter | Golf | Secondary Angle | Day To Finish Top 10 | 300 | Full Tourney | Loss | -1.00 | 1U | |
| 07/01/2021 | Twitter | Tennis | Sharp | Kvitova Win Wimbledon | 1400 | Futures | Loss | -1.00 | 1U | |
| 07/01/2021 | Twitter | Tennis | Sharp | Djokovic To Win Wimbledon, NO | 122 | Futures | Loss | -1.00 | 2U | |
| 07/01/2021 | TSP Daily Briefing | MLB | Early Sharp Buy | Minnesota | 130 | Game | Loss | -1.00 | | |
| 07/01/2021 | TSP Daily Briefing | NBA | Early Sharp Buy | Milwaukee | -2 | Game | Win | 1.00 | | |
| 07/01/2021 | TSP Daily Briefing | Tennis | Early Sharp Buy | Bublik | -115 | Game | Win | 1.00 | | |
| 07/01/2021 | Telegram | Tennis | Secondary Angle | Ivashka | -150 | Game | Win | 1.00 | 1U | |
| 07/01/2021 | Twitter | MLB | PUBLIC | San Francisco | -140 | Game | Loss | -1.40 | | |
| 07/01/2021 | Twitter | MLB | PUBLIC | TEX/OAK OVER | 8 (-108) | Game | Win | 1.00 | | |
| 07/01/2021 | Telegram | NBA | Secondary Angle | Milwaukee | -3 | Game | Win | 1.00 | 1U | |
| 07/01/2021 | Twitter | MLB | Book Need | Arizona | 129 | Game | Win | 1.30 | | Low |
| 07/01/2021 | Twitter | MLB | Book Need | Arizona | 110 | 1st 5 Innings | Win | 1.10 | | Low |
| 07/01/2021 | Twitter | Golf | Sharp | Munoz over Kisner | 113 | Round 2 | Push | 0.00 | 1U | |
| 07/01/2021 | TSP Daily Briefing | Various | Parlay | Twins +130, Milwaukee -2, Bublik -115 | 721 | | Loss | -0.50 | | |
| 07/02/2021 | TSP Daily Briefing | MLB | Early Sharp Buy | Detroit | 137 | Game | Loss | -1.00 | | |
| 07/02/2021 | TSP Daily Briefing | Soccer | Early Sharp Buy | Italy/Belgium UNDER | 2 (-112) | Game | Loss | -1.10 | | |
| 07/02/2021 | TSP Daily Briefing | MLB | Early Sharp Buy | HOU/CLE UNDER | 9.5 (-114) | Game | Win | 1.00 | | |
| 07/02/2021 | Twitter | Soccer | Sharp | Italy/Belgium UNDER | 2 (+112) | Game | Loss | -1.00 | 1U | |
| 07/02/2021 | Twitter | Soccer | Book Need | Swiss To Advance | 288 | Game | Loss | -1.00 | | High |
| 07/02/2021 | Twitter | MLB | PUBLIC | LA Angels | -171 | Game | Win | 1.00 | | |
| 07/02/2021 | Twitter | MLB | PUBLIC | BOS/OAK OVER | 8.5 (-106) | Game | Loss | -1.10 | | |
| 07/02/2021 | Twitter | MLB | Sharp | Arizona | 132 | Game | Loss | -1.00 | 1U | |
| 07/02/2021 | Twitter | MLB | Book Need | Arizona | 135 | Game | Loss | -1.00 | | Low |
| 07/02/2021 | Twitter | MLB | Book Need | Arizona | 118 | 1st 5 Innings | Loss | -1.00 | | Low |
| 07/02/2021 | TSP Daily Briefing | Various | Parlay | Detroit 137, ITL/BEL UN2 (-112), HOU/CLE UN 9.5 | 742 | | Loss | -0.30 | | |
| 07/03/2021 | TSP Daily Briefing | Tennis | Early Sharp Buy | Norrie | 180 | Game | Loss | -1.00 | | |
| 07/03/2021 | TSP Daily Briefing | MLB | Early Sharp Buy | Detroit | 117 | Game | Win | 1.20 | | |
| 07/03/2021 | TSP Daily Briefing | Soccer | Early Sharp Buy | Czech Republic | 296 | Game | Loss | -1.00 | | |
| 07/03/2021 | TSP Daily Briefing | Various | Parlay | Norrie +180, Detroit +117, Czech Republic +296 | 2306 | | Loss | -0.20 | | |
| 07/03/2021 | Twitter | Soccer | Sharp | England/Ukraine UNDER | 2.5 (-130) | Game | Loss | -1.30 | 1OPEN | |
| 07/03/2021 | TSP Live | MLB | Primary Angle | Detroit | -102 | Game | Win | 1.00 | 2U | |
| 07/03/2021 | Twitter | NBA | Sharp | Atlanta | -3.5 | Game | Loss | -1.10 | 1U | |
| 07/03/2021 | Twitter | MLB | PUBLIC | LA Dodgers | -242 | Game | Win | 1.00 | | |
| 07/03/2021 | Twitter | MLB | PUBLIC | BOS/OAK OVER | 9.5 (-105) | Game | Win | 1.00 | | |
| 07/04/2021 | Twitter | MLB | PUBLIC | Chicago White Sox | -173 | Game | Loss | -1.70 | | |
| 07/04/2021 | Twitter | MLB | PUBLIC | HOU/CLE OVER | 9 (-115) | Game | Loss | -1.20 | | |
| 07/04/2021 | TSP Daily Briefing | MLB | Early Sharp Buy | Minnesota | -143 | Game | Win | 1.00 | | |
| 07/04/2021 | TSP Daily Briefing | MLB | Early Sharp Buy | MIA/ATL OVER | 8.5 (-102) | Game | Win | 1.00 | | |
| 07/04/2021 | TSP Daily Briefing | MLB | Early Sharp Buy | Cleveland | 134 | Game | Loss | -1.00 | | |
| 07/04/2021 | Twitter | Eating | Pizza Money | Chestnut UNDER | 73.5 (-120) | Game | Loss | -1.20 | | |
| 07/04/2021 | Twitter | MLB | Book Needs | Arizona | 170 | Game | Loss | -1.00 | | Low |
| 07/04/2021 | Twitter | MLB | Book Needs | Arizona | 155 | 1st 5 Innings | Loss | -1.00 | | Low |
| 07/04/2021 | TSP Live | MLB | Secondary Angle | Oakland | -107 | Game | Loss | -1.10 | 1U | |
| 07/04/2021 | TSP Daily Briefing | MLB | Parlay | Min -143, MIA OV8.5, Cle +134 | 2.06 | Game | Loss | -0.30 | | |
| 07/04/2021 | Twitter | MLB | Sharp | Cubs/Reds OVER | 9.5 (-104) | Game | Loss | -1.00 | 1U | |
| 07/05/2021 | Twitter | MLB | PUBLIC | White Sox | -111 | Game | Loss | -1.10 | | |
| 07/05/2021 | Twitter | MLB | PUBLIC | DET/TEX OVER | 9 (-120) | Game | Win | 1.00 | | |
| 07/05/2021 | TSP Daily Briefing | Tennis | Early Sharp Buy | Kerber | -101 | Game | Win | 1.00 | | |
| 07/05/2021 | TSP Daily Briefing | WNBA | Early Sharp Buy | Dallas | -3 | Game | Loss | -1.10 | | |
| 07/05/2021 | TSP Daily Briefing | MLB | Early Sharp Buy | Minnesota | -103 | Game | Win | 1.00 | | |
| 07/05/2021 | Telegram | Tennis | Secondary Angle | Kerber | -101 | Game | Win | 1.00 | 1U | |
| 07/05/2021 | Twitter | MLB | Book Need | Minnesota | 113 | Game | Win | 1.10 | | Low |
| 07/05/2021 | Twitter | MLB | Book Need | Minnesota | 112 | 1st 5 Innings | Win | 1.10 | | Low |
| 07/05/2021 | TSP Live | MLB | KB Consensus | Kansas City | -117 | Game | Loss | -1.20 | 1U | 86% |
| 07/05/2021 | Telegram | MLB | Secondary Angle | Kansas City | -116 | Game | Loss | -1.20 | 1U | |
| 07/06/2021 | TSP Daily Briefing | Tennis | Early Sharp Buy | Jabeur | 111 | Game | Loss | -1.00 | | |
| 07/06/2021 | TSP Daily Briefing | Soccer | Early Sharp Buy | Spain/Italy UNDER | 2.25 (-120) | Game | Win | 0.50 | | |
| 07/06/2021 | TSP Daily Briefing | Soccer | Early Sharp Buy | Columbia | 0.5 (+105) | Game | Win | 1.10 | | |
| 07/06/2021 | Telegram | MLB | Secondary Angle | Arizona | -124 | Game | Win | 1.00 | 1U | |
| 07/06/2021 | Twitter | Soccer | Book Needs | Italy/Spain DRAW | 220 | Game | Win | 2.20 | | Low |
| 07/06/2021 | Twitter | Soccer | Book Needs | Spain | 299 | 1st Half | Loss | -1.00 | | Low |
| 07/06/2021 | Twitter | MLB | PUBLIC | Chicago White Sox | -114 | Game | Win | 1.00 | | |
| 07/06/2021 | Twitter | MLB | PUBLIC | NYY/SEA OVER | 9.5 (-104) | Game | Win | 1.00 | | |
| 07/06/2021 | Twitter | Soccer | Sharp | Columbia | 0.5 (-102) | Game | Win | 1.00 | 1U | |
| 07/07/2021 | Twitter | MLB | PUBLIC | Toronto | -187 | Game | Win | 1.00 | | |
| 07/07/2021 | Twitter | MLB | PUBLIC | DET/TEX OVER | 8 (-115) | Game | Push | 0.00 | | |
| 07/07/2021 | Twitter | Soccer | Book Needs | Denmark | 470 | Game | Loss | -1.00 | | HIGH |
| 07/07/2021 | Twitter | Soccer | Book Needs | Denmark | 546 | 1st Half | Loss | -1.00 | | Low |
| 07/07/2021 | Twitter | Soccer | Book Needs | Denmark TO ADVANCE | 250 | Game | Loss | -1.00 | | Low |
| 07/07/2021 | Twitter | Soccer | Sharp | Den/England UNDER | 2 (+115) | Game | Push | 0.00 | 1U | |
| 07/07/2021 | TSP Daily Briefing | MLB | Early Sharp Buy | Seattle | 106 | Game | Loss | -1.00 | | |
| 07/07/2021 | TSP Daily Briefing | Tennis | Early Sharp Buy | Hurkacz | 200 | Game | Win | 2.00 | | |
| 07/07/2021 | Twitter | MLB | Sharp | Seattle | -102 | Game | Loss | -1.00 | 1U | |
| 07/07/2021 | Twitter | MLB | Sharp | STL/SF OVER | 8.5 (-119) | Game | Loss | -1.20 | 1U | |
| 07/07/2021 | TSP Daily Briefing | Tennis | Rollover | Hurkacz | 200 | Game | Win | 0.50 | | |
| 07/08/2021 | TSP Daily Briefing | Tennis | Early Sharp Buy | Pliskova | 181 | Game | Win | 1.80 | | |
| 07/08/2021 | TSP Daily Briefing | MLB | Early Sharp Buy | Seattle | 124 | Game | Win | 1.20 | | |
| 07/08/2021 | TSP Daily Briefing | NBA | Early Sharp Buy | Phoenix | -5 | Game | Win | 1.00 | | |
| 07/08/2021 | TSP Daily Briefing | Tennis | Rollover | Pliskova | 181 | Game | Win | 1.40 | | Leg 2 |
| 07/08/2021 | Twitter | MLB | PUBLIC | Toronto | -213 | Game | PPD | 0.00 | | |
| 07/08/2021 | Twitter | MLB | PUBLIC | PIT/NYM OVER | 7.5 (-113) | Game | PPD | 0.00 | | |
| 07/08/2021 | Telegram | MLB | Secondary Angle | Seattle | 118 | Game | Win | 1.20 | 1U | |
| 07/08/2021 | Twitter | NBA | Book Need | MIL/PHO UNDER | 108.5 | 1st Half | Win | 1.00 | | Low |
| 07/08/2021 | Twitter | NBA | Book Need | MIL/PHO UNDER | 221 | Game | Loss | -1.10 | | Low |
| 07/09/2021 | TSP Daily Briefing | MLB | Early Sharp Buy | Marlins | 107 | Game | Loss | -1.00 | | |
| 07/09/2021 | TSP Daily Briefing | Soccer | Early Sharp Buy | FC Cincinnati | 137 | Game | Loss | -1.00 | | |
| 07/09/2021 | TSP Daily Briefing | MLB | Early Sharp Buy | St Louis | 135 | Game | Loss | -1.00 | | |
| 07/09/2021 | Twitter | MLB | PUBLIC | San Diego | -225 | Game | Win | 1.00 | | |
| 07/09/2021 | Twitter | MLB | PUBLIC | OAK/TEX OVER | 9 (-115) | Game | Loss | -1.20 | | |
| 07/09/2021 | Twitter | MLB | Book Need | Baltimore | 123 | Game | Loss | -1.00 | | Low |
| 07/09/2021 | Twitter | MLB | Book Need | Baltimore | 112 | 1st 5 Innings | Loss | -1.00 | | Low |
| 07/09/2021 | Telegram | MLB | Secondary Angle | NY Yankees | 124 | Game | Win | 1.00 | 1U | |
| 07/10/2021 | TSP Daily Briefing | MLB | Early Sharp Buy | Texas | 118 | Game | Loss | -1.00 | | |
| 07/10/2021 | TSP Daily Briefing | Soccer | Early Sharp Buy | Argentina | 0.25 (+106) | Game | Win | 1.10 | | |
| 07/10/2021 | TSP Daily Briefing | UFC | Early Sharp Buy | Poirier | -132 | Game | Win | 1.00 | | |
| 07/10/2021 | TSP Daily Briefing | MLB | Early Sharp Buy | TB/TOR UNDER | 8.5 (+100) | Game | Win | 1.00 | | |
| 07/10/2021 | Twitter | MLB | PUBLIC | Chicago White Sox | -200 | Game | Win | 1.00 | | |
| 07/10/2021 | Twitter | MLB | PUBLIC | OAK/TEX OVER | 9 (-118) | Game | Win | 1.00 | | |
| 07/10/2021 | Twitter | MLB | Book Need | Baltimore | 184 | Game | Loss | -1.00 | | Low |
| 07/10/2021 | Twitter | MLB | Book Need | Baltimore | 177 | 1st 5 Innings | Loss | -1.00 | | Low |
| 07/10/2021 | Twitter | MLB | Book Need | Philadelphia | 139 | Game | Win | 1.40 | | Low |
| 07/10/2021 | Twitter | MLB | Book Need | Philadelphia | 135 | 1st 5 Innings | Win | 1.40 | | Low |
| 07/10/2021 | TSP Live | MLB | Secondary Angle | Miami | -110 | Game | Loss | -1.10 | 1U | |
| 07/10/2021 | TSP Live | MLB | Secondary Angle | LA Angels | -108 | Game | Loss | -1.10 | 1U | |
| 07/10/2021 | Twitter | MMA | Book Need | Burns/Thompson UNDER | 2.5 (+119) | Game | Loss | -1.00 | | Low |
| 07/10/2021 | Twitter | MMA | Book Need | Hardy | 105 | Game | Loss | -1.00 | | Low |
| 07/10/2021 | Twitter | MMA | Book Need | Poirier | -129 | Game | Win | 1.00 | | Low |
| 07/10/2021 | Twitter | MMA | Book Need | Poirier Submission | 483 | Game | Loss | -1.00 | | Low |
| 07/11/2021 | TSP Daily Briefing | NBA | Early Sharp Buy | Milwaukee | -4 | Game | Win | 1.00 | | |
| 07/11/2021 | TSP Daily Briefing | MLB | Early Sharp Buy | Miami | -118 | Game | Win | 1.00 | | |
| 07/11/2021 | TSP Daily Briefing | Soccer | Early Sharp Buy | Italy | 250 | Game | Loss | -1.00 | | |
| 07/11/2021 | Twitter | MLB | PUBLIC | LA Dodgers | -228 | Game | Win | 1.00 | | |
| 07/11/2021 | Twitter | MLB | PUBLIC | CHW/BAL OVER | 10.5 (-110) | Game | Win | 1.00 | | |
| 07/11/2021 | TSP Live | MLB | Secondary Angle | Miami | -121 | Game | Win | 1.00 | 1U | |
| 07/11/2021 | Twitter | MLB | Book Need | Arizona | 205 | Game | Loss | -1.00 | | Low |
| 07/11/2021 | Twitter | MLB | Book Need | Arizona | 184 | 1st 5 Innings | Win | 1.80 | | Low |
| 07/11/2021 | Twitter | MLB | Book Need | Washington | 172 | Game | Loss | -1.00 | | Low |
| 07/11/2021 | Twitter | MLB | Book Need | Washington | 177 | 1st 5 Innings | Loss | -1.00 | | Low |
| 07/11/2021 | Twitter | Soccer | Book Need | Italy | 260 | Game | Loss | -1.00 | | Low |
| 07/11/2021 | Twitter | Soccer | Book Need | Italy | 280 | 1st Half | Loss | -1.00 | | Low |
| 07/11/2021 | Twitter | Soccer | Book Need | Italy To Win Final | 126 | Game | Win | 1.30 | | Low |
| 07/11/2021 | TSP Live | NBA | Secondary Angle | PHO/MIL UNDER | 220 | Game | Push | 0.00 | 1U | |
| 07/11/2021 | TSP Daily Briefing | Various | Parlay | Milwaukee -4, Miami -118, Italy +250 | 1130 | Game | Loss | -0.30 | | |
| 07/12/2021 | TSP Daily Briefing | MLB | Early Sharp Buy | Trevor Story | 1073 | Game | Loss | -1.00 | | HRD |
| 07/12/2021 | Telegram | Tennis | Secondary Angle | Marchenko/Anderson OV | 23 (-114) | Game | Loss | -1.10 | 1U | |
| 07/13/2021 | Telegram | Tennis | Secondary Angle | Altamaier | -105 | Game | Loss | -1.10 | 1U | |
| 07/13/2021 | TSP Daily Briefing | Soccer | Early Sharp Buy | Qatar | 120 | Game | Loss | -1.00 | | |
| 07/13/2021 | TSP Daily Briefing | Tennis | Early Sharp Buy | Krueger | 139 | Game | Loss | -1.00 | | |
| 07/13/2021 | TSP Daily Briefing | MLB | Early Sharp Buy | AL/NL OVER | 10.5 (-120) | Game | Loss | -1.20 | | |
| 07/13/2021 | Telegram | MLB | Secondary Angle | AL/NL OVER | 10.5 (-120) | Game | Loss | -1.20 | 1U | |
| 07/14/2021 | TSP Daily Briefing | NBA | Early Sharp Buy | PHO/MIL UNDER | 220.5 | Game | Win | 1.00 | | |
| 07/14/2021 | TSP Daily Briefing | NBA | Early Sharp Buy | Milwaukee | -4 | Game | Win | 1.00 | | |
| 07/14/2021 | TSP Daily Briefing | Tennis | Early Sharp Buy | Hanfmann | -155 | Game | Win | 1.00 | | |
| 07/14/2021 | Twitter | Tennis | Sharp | Hanfmann | -165 | Game | Win | 1.00 | 1U | |
| 07/14/2021 | Twitter | NBA | Pro's v Joe's | PHO/MIL UNDER | 221 | Game | Win | 1.00 | | |
| 07/14/2021 | Telegram | NBA | Secondary Angle | Milwaukee | -4.5 | Game | Win | 1.00 | 1U | |
| 07/14/2021 | Twitter | Golf | Primary Angle | Hovland over Oosthuizen | 100 | Full Tourney | Loss | -1.00 | 2U | |
| 07/14/2021 | Twitter | Golf | Secondary Angle | Schauffele over Thomas | -128 | Full Tourney | Win | 1.00 | 1U | |
| 07/14/2021 | Twitter | Golf | Secondary Angle | Schauffele TO WIN | 1800 | Full Tourney | Loss | -1.00 | 1U | |
| 07/14/2021 | Twitter | Golf | Sharp | Hovland TOP 20 | 140 | Full Tourney | Win | 1.40 | 1U | |
| 07/15/2021 | Twitter | MLB | Book Need | NY Yankees | -104 | Game | PPD | 0.00 | | Low |
| 07/15/2021 | Twitter | MLB | Book Need | NY Yankees | -105 | 1st 5 Innings | PPD | 0.00 | | Low |
| 07/15/2021 | Twitter | MLB | Sharp | NY Yankees | -105 | 1st 5 Innings | PPD | 0.00 | 1U | |
| 07/16/2021 | TSP Daily Briefing | MLB | Early Sharp Buy | Miami (Game 1) | -120 | Game | Loss | -1.20 | | |
| 07/16/2021 | TSP Daily Briefing | MLB | Early Sharp Buy | Arizona | 132 | Game | Loss | -1.00 | | |
| 07/16/2021 | Twitter | MLB | PUBLIC | Toronto | -231 | Game | Win | 1.00 | | |
| 07/16/2021 | Twitter | MLB | PUBLIC | SEA/LAA OVER | 8.5 (-118) | Game | Win | 1.00 | | |
| 07/16/2021 | Twitter | Golf | Sharp | MacIntyre over Fowler | -103 | Round 2 | Win | 1.00 | 1U | |
| 07/16/2021 | Twitter | MLB | Sharp | Miami (Game 1) | -125 | Game | Loss | -1.30 | 1U | |
| 07/16/2021 | Twitter | MLB | Book Need | Colorado | 175 | Game | Loss | -1.00 | | Low |
| 07/16/2021 | Twitter | MLB | Book Need | Colorado | 164 | 1st 5 Innings | Loss | -1.00 | | Low |
| 07/16/2021 | Twitter | MLB | Book Need | Pittsburgh | 142 | Game | Win | 1.40 | | Low |
| 07/16/2021 | Twitter | MLB | Book Need | Pittsburgh | 140 | 1st 5 Innings | Win | 1.40 | | Low |
| 07/16/2021 | Twitter | Golf | Sharp | Horschel over Kisner | -105 | Round 3 | Win | 1.00 | 1U | |
| 07/17/2021 | TSP Daily Briefing | MLB | Early Sharp Buy | BOS/NYY UNDER | 8 (-115) | Game | No Bet | 0.00 | | |
| 07/17/2021 | TSP Daily Briefing | MLB | Early Sharp Buy | Houston | -102 | Game | Loss | -1.00 | | |
| 07/17/2021 | TSP Daily Briefing | NBA | Early Sharp Buy | Milwaukee | 3.5 | Game | Win | 1.00 | | |
| 07/17/2021 | TSP Daily Briefing | MLB | Early Sharp Buy | SEA/LAA UNDER | 8.5 (-107) | Game | Loss | -1.10 | | |
| 07/17/2021 | TSP Live | MLB | KB Consensus | NYM/PIT OVER | 9 (-120) | Game | Win | 1.00 | 1U | |
| 07/17/2021 | TSP Live | MLB | Secondary Angle | SEA/LAA UNDER | 8.5 (-107) | Game | Loss | -1.10 | 1U | |
| 07/17/2021 | TSP Live | MLB | Book Need | St. Louis | 105 | 1st 5 Innings | Win | 1.10 | | Low |
| 07/17/2021 | TSP Live | MLB | Book Need | St. Louis | 102 | Game | Win | 1.00 | | Low |
| 07/17/2021 | TSP Live | MLB | Book Need | Colorado | 197 | 1st 5 Innings | Loss | -1.00 | | Low |
| 07/17/2021 | TSP Live | MLB | Book Need | Colorado | 214 | Game | Loss | -1.00 | | Low |
| 07/17/2021 | Twitter | Golf | Sharp | Horsfield over Snedeker | -110 | Round 4 | Loss | -1.10 | 1U | |
| 07/18/2021 | TSP Daily Briefing | MLB | Early Sharp Buy | NY Yankees | -113 | Game | Win | 1.00 | | |
| 07/18/2021 | TSP Daily Briefing | MLB | Early Sharp Buy | SEA/LAA UNDER | -102 | Game | Loss | -1.00 | | |
| 07/18/2021 | TSP Daily Briefing | MLB | Early Sharp Buy | Colorado | 156 | Game | Win | 1.60 | | |
| 07/18/2021 | TSP Daily Briefing | MLB | Early Sharp Buy | HOU/CWS UNDER | 100 | Game | Win | 1.00 | | |
| 07/18/2021 | TSP Daily Briefing | MLB | Early Sharp Buy | Minnesota | -126 | Game | Loss | -1.30 | | |
| 07/18/2021 | TSP Daily Briefing | Various | Parlay | All today's ESBs | 3330 | Game | Loss | -0.15 | | |
| 07/18/2021 | Twitter | MLB | Book Need | Arizona | 109 | Game | Win | 1.10 | | Low |
| 07/18/2021 | Twitter | MLB | Book Need | Arizona | 107 | 1st 5 Innings | Win | 1.10 | | Low |
| 07/18/2021 | Twitter | MLB | PUBLIC | Toronto (Game 1) | -219 | Game | Win | 1.00 | | |
| 07/18/2021 | Twitter | MLB | PUBLIC | BOS/NYY OVER | 9.5 (-111) | Game | Win | 1.00 | | |
| 07/18/2021 | TSP Live | MLB | Secondary Angle | SEA/LAA UNDER | 8.5 (+102) | Game | Loss | -1.00 | 1U | |
| 07/18/2021 | TSP Live | MLB | Secondary Angle | NY Yankees | -122 | Game | Win | 1.00 | 1U | |
| 07/18/2021 | TSP Daily Briefing | MLB | Rollover | NY Yankees | -122 | Game | Win | 2.57 | | Bank 1u |
| 07/18/2021 | Twitter | MLB | Book Need | Colorado | 140 | Game | Win | 1.40 | | Low |
| 07/18/2021 | Twitter | MLB | Book Need | Colorado | 119 | 1st 5 | Push | 0.00 | | Low |
| 07/19/2021 | TSP Daily Briefing | MLB | Early Sharp Buy | Oakland | 100 | Game | Win | 1.00 | | |
| 07/19/2021 | Twitter | MLB | PUBLIC | Chicago White Sox | -228 | Game | Loss | -2.30 | | GM1 |
| 07/19/2021 | Twitter | MLB | PUBLIC | TEX/DET OVER | 8.5 (-110) | Game | Win | 1.00 | | |
| 07/20/2021 | TSP Daily Briefing | MLB | Early Sharp Buy | Philadelphia | -125 | Game | Loss | -1.30 | | |
| 07/20/2021 | TSP Daily Briefing | NBA | Early Sharp Buy | Milwaukee | -4.5 | Game | Win | 1.00 | | |
| 07/20/2021 | TSP Daily Briefing | Tennis | Early Sharp Buy | Bucsa | 104 | Game | Loss | -1.00 | | |
| 07/20/2021 | Twitter | NBA | Book Need | Milwaukee | -4.5 | Game | Win | 1.00 | | Low |
| 07/20/2021 | Twitter | NBA | Book Need | Milwaukee | -2.5 | 1st Half | Loss | -1.10 | | Low |
| 07/20/2021 | Twitter | MLB | PUBLIC | Tampa | -198 | Game | Win | 1.00 | | |
| 07/20/2021 | Twitter | MLB | PUBLIC | CLE/HOU OVER | 9 (-106) | Game | Win | 1.00 | | |
| 07/20/2021 | Telegram | NBA | Secondary Angle | Milwaukee | -5 (-103) | Game | Win | 1.00 | 1U | |
| 07/21/2021 | TSP Daily Briefing | MLB | Early Sharp Buy | Miami | 103 | Game | Win | 1.00 | | |
| 07/21/2021 | TSP Daily Briefing | Soccer | Early Sharp Buy | FC Cincinnati | 129 | Game | Loss | -1.00 | | |
| 07/21/2021 | TSP Daily Briefing | MLB | Early Sharp Buy | CLE/HOU UNDER | 8.5 (-105) | Game | Loss | -1.10 | | |
| 07/21/2021 | Twitter | MLB | PUBLIC | Milwaukee | -177 | Game | Loss | -1.80 | | |
| 07/21/2021 | Twitter | MLB | PUBLIC | KC/MIL OVER | 9 (-112) | Game | Push | 0.00 | | |
| 07/21/2021 | Twitter | MLB | Known Bettor | BAL/TB UNDER | 9 (-125) | Game | Push | 0.00 | | |
| 07/21/2021 | Twitter | MLB | Book Need | Kansas City | 160 | Game | Win | 1.60 | | Low |
| 07/21/2021 | Twitter | MLB | Book Need | Kansas City | 139 | 1st 5 Innings | Loss | -1.00 | | Low |
| 07/21/2021 | Twitter | MLB | Book Need | Minnesota | 139 | Game | Win | 1.40 | | Low |
| 07/21/2021 | Twitter | MLB | Book Need | Minnesota | 130 | 1st 5 Innings | Win | 1.30 | | Low |
| 07/21/2021 | Telegram | MLB | Secondary Angle | CLE/HOU UNDER | 8.5 (-109) | Game | Loss | -1.10 | 1U | |
| 07/22/2021 | TSP Daily Briefing | MLB | Early Sharp Buy | Chicago Cubs | 111 | Game | Loss | -1.00 | | |
| 07/22/2021 | TSP Daily Briefing | Soccer | Early Sharp Buy | Austin FC | 114 | Game | Loss | -1.00 | | |
| 07/22/2021 | Twitter | MLB | PUBLIC | LA Dodgers | -168 | Game | Loss | -1.70 | | |
| 07/22/2021 | Twitter | MLB | PUBLIC | TB/CLE OVER | 9 (-109) | Game | Push | 0.00 | | |
| 07/22/2021 | Telegram | MLB | Secondary Angle | Chicago Cubs | 114 | Game | Loss | -1.00 | 1U | |
| 07/23/2021 | Twitter | MLB | PUBLIC | Philadelphia | -154 | Game | Win | 1.00 | | |
| 07/23/2021 | Twitter | MLB | PUBLIC | TEX/HOU OVER | 8.5 (-115) | Game | Win | 1.00 | | |
| 07/23/2021 | TSP Daily Briefing | MLB | Early Sharp Buy | Milwaukee | -126 | Game | Win | 1.00 | | |
| 07/23/2021 | TSP Daily Briefing | MLB | Early Sharp Buy | Boston | -115 | Game | Win | 1.00 | | |
| 07/23/2021 | TSP Daily Briefing | MLB | Early Sharp Buy | Pittsburgh | 154 | Game | Win | 1.50 | | |
| 07/23/2021 | Telegram | Tennis | Secondary Angle | Alcaraz | -115 | Game | Win | 1.00 | 1U | |
| 07/23/2021 | Twitter | MLB | Book Need | Pittsburgh | 170 | Game | Win | 1.70 | | Low |
| 07/23/2021 | Twitter | MLB | Book Need | Pittsburgh | 160 | 1st 5 Innings | Win | 1.60 | | Low |
| 07/23/2021 | Twitter | Golf | Primary Angle | Grillo over Leboida | -150 | Full Tourney | Loss | -1.50 | 2U | WD |
| 07/23/2021 | Twitter | Golf | Secondary Angle | Reed TO WIN | 1800 | Full Tourney | Loss | -1.00 | 1U | |
| 07/24/2021 | TSP Daily Briefing | MLB | Early Sharp Buy | Seattle | 108 | Game | Win | 1.10 | | |
| 07/24/2021 | TSP Daily Briefing | MLB | Early Sharp Buy | Kansas City | -121 | Game | Win | 1.00 | | |
| 07/24/2021 | TSP Live | MLB | Secondary Angle | NYM/TOR OVER | 8.5 (-115) | Game | Win | 1.00 | 1U | |
| 07/24/2021 | Twitter | MLB | Book Need | Arizona | 159 | Game | Win | 1.60 | | Low |
| 07/24/2021 | Twitter | MLB | Book Need | Arizona | 147 | 1st 5 Innings | Push | 0.00 | | Low |
| 07/24/2021 | Twitter | MLB | PUBLIC | Washington | -202 | Game | Loss | -2.00 | | |
| 07/24/2021 | Twitter | MLB | PUBLIC | DET/KC OVER | 10 (-110) | Game | Win | 1.00 | | |
| 07/25/2021 | TSP Daily Briefing | MLB | Early Sharp Buy | STL/CIN OVER | 10 (-101) | Game | Win | 1.00 | | |
| 07/25/2021 | TSP Daily Briefing | MLB | Early Sharp Buy | Minnesota | -121 | Game | Loss | -1.20 | | |
| 07/25/2021 | TSP Live | MLB | Secondary Angle | Minnesota | -119 | Game | Loss | -1.20 | 1U | |
| 07/25/2021 | TSP Daily Briefing | Various | Parlay | STL/CIN OV10 (-101) & Minnesota -119 | | Game | Loss | -0.30 | | |
| 07/26/2021 | TSP Daily Briefing | MLB | Early Sharp Buy | Kansas City | 107 | Game | Win | 1.10 | | |
| 07/26/2021 | Twitter | MLB | Book Need | Kansas City | 110 | Game | Win | 1.10 | | Low |
| 07/26/2021 | Twitter | MLB | Book Need | Kansas City | -103 | 1st 5 Innings | Win | 1.00 | | Low |
| 07/26/2021 | TSP Daily Briefing | MLB | Rollover | Kansas City | 107 | Game | Win | | | 0.27 |
| 07/26/2021 | Twitter | MLB | PUBLIC | LA Angels | -153 | Game | Win | 1.00 | | |
| 07/26/2021 | Twitter | MLB | PUBLIC | Atlanta/NY Mets OVER | 6.5 (-115) | Game | Loss | -1.20 | | |
| 07/26/2021 | Telegram | Olympics | Secondary Angle | Japan | 15 | Game | Win | 1.00 | | |
| 07/27/2021 | Twitter | MLB | Book Needs | Colorado | 122 | Game | Win | 1.20 | | Low |
| 07/27/2021 | Twitter | MLB | Book Needs | Colorado | 109 | 1st 5 Innings | Win | 1.00 | | Low |
| 07/27/2021 | Twitter | Volleyball | Sharp | Heidrich/Gerson over Gibb/Bourne | -142 | Game | Loss | -1.40 | 1U | |
| 07/27/2021 | TSP Daily Briefing | Soccer | Early Sharp Buy | Malmo | 117 | Game | Loss | -1.00 | | |
| 07/27/2021 | TSP Daily Briefing | Olympics | Early Sharp Buy | Nigeria over Germany | -4.5 | Game | Loss | -1.10 | | |
| 07/27/2021 | TSP Daily Briefing | MLB | Early Sharp Buy | Cleveland | 100 | Game | Loss | -1.00 | | |
| 07/27/2021 | TSP Daily Briefing | Soccer | Rollover | Malmo | 117 | Game | Loss | -1.00 | | |
| 07/28/2021 | Telegram | Olympics | Secondary Angle | Japan over France | 136 | Game | Win | 1.40 | 1U | |
| 07/28/2021 | TSP Daily Briefing | MLB | Early Sharp Buy | Cleveland | -111 | Game | Win | 1.00 | | |
| 07/28/2021 | TSP Daily Briefing | MLB | Early Sharp Buy | STL/CLE UNDER | 8.5 (-104) | Game | Loss | -1.00 | | |
| 07/28/2021 | Twitter | MLB | PUBLIC | Minnesota | -140 | Game | Loss | -1.40 | | |
| 07/28/0201 | Twitter | MLB | PUBLIC | ATL/NYM OV8 (-108) | 8 (-108) | Game | Loss | -1.10 | | |
| 07/28/2021 | Telegram | Golf | Secondary Angle | Hovland over Thomas | -117 | Full Tourney | Win | 1.00 | 1U | |
| 07/29/2021 | Telegram | MLB | Secondary Angle | OAK/LAA UNDER | 9 (-105) | Game | Win | 1.00 | 1U | |
| 07/29/2021 | Twitter | MLB | PUBLIC | Cincinnati | -114 | Game | Win | 1.00 | | |
| 07/29/2021 | Twitter | MLB | PUBLIC | BAL/DET OVER | 9.5 (-112) | Game | Win | 1.00 | | |
| 07/29/2021 | Twitter | MLB | Book Need | Baltimore | 140 | Game | Loss | -1.00 | | Low |
| 07/29/2021 | Twitter | MLB | Book Need | Baltimore | 155 | 1st 5 Innings | Loss | -1.00 | | Low |
| 07/29/2021 | Twitter | Soccer | Book Need | Qatar | 0.5 (-110) | Game | Loss | -1.10 | | High |
| 07/29/2021 | Twitter | Soccer | Book Need | Qatar | 0.25 (-130) | 1st Half | Win | 0.50 | | High |
| 07/29/2021 | TSP Daily Briefing | MLB | Early Sharp Buy | NYY/TB UNDER | 7.5 (-105) | Game | Loss | -1.10 | | |
| 07/30/2021 | TSP Daily Briefing | MLB | Early Sharp Buy | LA Angels | 108 | Game | Loss | -1.00 | | |
| 07/30/2021 | TSP Daily Briefing | MLB | Early Sharp Buy | BAL/DET UNDER | 9.5 (-110) | Game | Win | 1.00 | | |
| 07/30/2021 | Twitter | MLB | PUBLIC | Toronto | -195 | Game | Win | 1.00 | | |
| 07/30/2021 | Twitter | MLB | PUBLIC | COL/SD OVER | 8 (-114) | Game | Win | 1.00 | | |
| 07/30/2021 | Twitter | MLB | Book Need | Pittsburgh | 122 | Game | Win | 1.20 | | Low |
| 07/30/2021 | Twitter | MLB | Book Need | Pittsburgh | 125 | 1st 5 Innings | Win | 1.30 | | Low |
| 07/30/2021 | Telegram | Tennis | Secondary Angle | Fritz games handicap | -1.5 (-104) | Game | Loss | -1.00 | | |
| 07/30/2021 | Telegram | MLB | Secondary Angle | LA Angels | 105 | Game | Loss | -1.00 | | |
| 07/30/2021 | TSP Daily Briefing | MLB | Rollover | LA Angels | 108 | Game | Loss | | | -0.25 |
| 07/31/2021 | TSP Daily Briefing | MLB | Early Sharp Buy | PHI/PIT UNDER | 8 (+100) | Game | Win | 1.00 | | |
| 07/31/2021 | Twitter | MLB | Book Need | Minnesota | 111 | Game | Win | 1.10 | | Low |
| 07/31/2021 | Twitter | MLB | Book Need | Minnesota | 103 | 1st 5 Innings | Win | 1.00 | | Low |
| 07/31/2021 | Twitter | MLB | PUBLIC | Philadelphia | -154 | Game | Loss | -1.50 | | |
| 07/31/2021 | Twitter | MLB | PUBLIC | CIN/NYM OVER | 8.5 (-104) | Game | Win | 1.00 | | |
| 07/31/2021 | TSP Live | MLB | Secondary Angle | OAK/LAA OVER | 10 (-110) | Game | Loss | -1.10 | | |
| 07/31/2021 | TSP Live | MLB | Secondary Angle | NY Mets | -126 | Game | Win | 1.00 | | |
| 08/01/2021 | TSP Live | MLB | Secondary Angle | LA Angels | -114 | Game | Loss | -1.10 | 1U | |
| 08/01/2021 | TSP Live | MLB | Secondary Angle | Nakashima | 115 | Game | Loss | -1.00 | 1U | |
| 08/01/2021 | TSP Daily Briefing | MLB | Early Sharp Buy | LA Angels | -117 | Game | Loss | -1.20 | | |
| 08/01/2021 | TSP Daily Briefing | MLB | Early Sharp Buy | BOS/TB UNDER | 8.5 (+102) | Game | Win | 1.00 | | |
| 08/01/2021 | TSP Daily Briefing | Tennis | Early Sharp Buy | Nakashima | 115 | Game | Loss | -1.00 | | |
| 08/01/2021 | Twitter | Soccer | Book Need | Mexico/USA UNDER | 2 (-115) | Game | Win | 1.00 | | Low |
| 08/01/2021 | Twitter | Soccer | Book Need | Mexico/USA UNDER | 0.75 (-109) | 1st Half | Win | 1.00 | | Low |
| 08/01/2021 | Twitter | MLB | PUBLIC | San Diego | -165 | Game | Win | 1.00 | | |
| 08/01/2021 | Twitter | MLB | PUBLIC | BAL/DET OVER | 10 (-111) | Game | Loss | -1.10 | | |
| 08/01/2021 | TSP Daily Briefing | Various | Parlay | LA Angels -117, BOS/TB UN8,5 (+105), Nakashima +115 | 705 | Game | Loss | -0.30 | | |
| 08/02/2021 | Telegram | Tennis | Secondary Angle | Konjuh | -116 | Game | Win | 1.00 | 1U | |
| 08/02/2021 | Twitter | MLB | PUBLIC | NY Yankees | -223 | Game | Loss | -2.20 | | |
| 08/02/2021 | Twitter | MLB | PUBLIC | BAL/NYY OVER | 9.5 (-111) | Game | Loss | -1.00 | | |
| 08/02/2021 | TSP Daily Briefing | Tennis | Early Sharp Buy | Konjuh | -111 | Game | Win | 1.00 | | |
| 08/02/2021 | TSP Daily Briefing | MLB | Early Sharp Buy | Seatte | 139 | Game | Win | 1.40 | | |
| 08/03/2021 | TSP Daily Briefing | MLB | Early Sharp Buy | St. Louis | 115 | Game | Loss | -1.00 | | |
| 08/03/2021 | TSP Daily Briefing | MLB | Early Sharp Buy | HOU/LAD UNDER | 8 (-111) | Game | Win | 1.00 | | |
| 08/03/2021 | Twitter | MLB | PUBLIC | Toronto | -194 | Game | Win | 1.00 | | |
| 08/03/2021 | Twitter | MLB | PUBLIC | SF/AZ OVER | 9.5 (-103) | Game | Loss | -1.00 | | |
| 08/04/2021 | TSP Daily Briefing | MLB | Early Sharp Buy | PHI/WAS UNDER | 9.5 (-116) | Game | Loss | -1.20 | | |
| 08/04/2021 | TSP Daily Briefing | MLB | Early Sharp Buy | NY Mets | -148 | Game | Win | 1.00 | | |
| 08/04/2021 | Twitter | MLB | PUBLIC | Tampa Bay | -150 | Game | Win | 1.00 | | |
| 08/04/2021 | Twitter | MLB | PUBLIC | MIN/CIN OVER | 9.5 (-106) | Game | Win | 1.00 | | |
| 08/05/2021 | TSP Daily Briefing | MLB | Early Sharp Buy | Texas | -105 | Game | Loss | -1.10 | | |
| 08/05/2021 | TSP Daily Briefing | MLB | Early Sharp Buy | CLE/TOR UNDER | 9 (+105) | Game | Win | 1.10 | | |
| 08/05/2021 | Twitter | MLB | PUBLIC | San Francisco | -164 | Game | Win | 1.00 | | |
| 08/05/2021 | Twitter | MLB | PUBLIC | SEA/NYY OVER | 9.5 (-112) | Game | Loss | -1.10 | | |
| 08/05/2021 | Twitter | Tennis | Sharp | McDonald | 135 | Game | Win | 1.40 | 1U | |
| 08/06/2021 | TSP Daily Briefing | Olympics | Early Sharp Buy | USA/France UNDER | 175 (-110) | Game | Win | 1.00 | | |
| 08/06/2021 | TSP Daily Briefing | MLB | Early Sharp Buy | Milwaukee | -146 | Game | Win | 1.00 | | |
| 08/06/2021 | TSP Daily Briefing | MLB | Early Sharp Buy | TB/BAL OVER | 10 (-102) | Game | Win | 1.00 | | |
| 08/06/2021 | Telegram | MLB | Secondary Angle | TB/BAL OVER | 10 (-102) | Game | Win | 1.00 | 1U | |
| 08/06/2021 | Twitter | MLB | PUBLIC | Cincinnati | -185 | Game | Win | 1.00 | | |
| 08/06/2021 | Twitter | MLB | PUBLIC | AZ/SD OVER | 8.5 (-115) | Game | Win | 1.00 | | |
| 08/07/2021 | TSP Daily Briefing | MLB | Early Sharp Buy | SEA/NYY OVER | 10 (-107) | Game | Loss | -1.10 | | |
| 08/07/2021 | TSP Daily Briefing | MLB | Early Sharp Buy | NY Yankees | -183 | Game | Win | 1.00 | | |
| 08/07/2021 | TSP Daily Briefing | Tennis | Early Sharp Buy | Brooksby Game Handicap | 2 (-107) | Game | Loss | -1.10 | | |
| 08/07/2021 | Twitter | MLB | PUBLIC | Cincinnati | -186 | Game | Win | 1.00 | | |
| 08/07/2021 | Twitter | MLB | PUBLIC | MIA/COL OVER | 10.5 (-109) | Game | Win | 1.00 | | |
| 08/07/2021 | TSP Live | MLB | Secondary Angle | SEA/NYY OVER | 10(-107) | Game | Loss | -1.10 | 1U | |
| 08/07/2021 | TSP Live | MLB | Secondary Angle | MIN/HOU UNDER | 4.5 (-103) | 1st 5 Innings | Win | 1.00 | 1U | |
| 08/07/2021 | Twitter | MMA | Known Bettor | Chiesa | -109 | Game | Loss | -1.10 | 0/0 | |
| 08/08/2021 | TSP Daily Briefing | MLB | Early Sharp Buy | NY Mets | 141 | Game | Loss | -1.00 | | |
| 08/08/2021 | TSP Daily Briefing | MLB | Early Sharp Buy | KC/STL OVER | 9.5 (-104) | Game | Win | 1.00 | | |
| 08/08/2021 | TSP Daily Briefing | MLB | Early Sharp Buy | MIN/HOU UNDER | 8.5 (-125) | Game | Loss | -1.30 | | |
| 08/08/2021 | TSP Live | MLB | Secondary Angle | KC/STL OVER | 9.5 (-115) | Game | Win | 1.00 | 1U | |
| 08/08/2021 | Twitter | MLB | PUBLIC | Cincinnati | -243 | Game | Win | 1.00 | | |
| 08/08/2021 | Twitter | MLB | PUBLIC | TB/BAL OVER | 10 (-113) | Game | Win | 1.00 | | |
| 08/08/2021 | TSP Live | MLB | Book Need | Minnesota | 159 | Game | Win | 1.60 | | Low |
| 08/08/2021 | TSP Live | MLB | Book Need | Minnesota | 156 | 1st 5 Innings | Win | 1.60 | | Low |
| 08/08/2021 | TSP Daily Briefing | MLB | Parlay | NYM +141, KC/STL OV9.5 (-115), MIN/HOU UN8.5 (-125) | 799 | Game | Loss | -0.30 | | |
| 08/09/2021 | TSP Daily Briefing | NBASL | Early Sharp Buy | LA Clippers | -1.5 | Game | Loss | -1.10 | | |
| 08/09/2021 | Twitter | MLB | PUBLIC | NY Yankees | -170 | Game | Win | 1.00 | | |
| 08/09/2021 | Twitter | MLB | PUBLIC | KC/NYY OVER | 9.5 (-109) | Game | Win | 1.00 | | |
| 08/10/2021 | TSP Daily Briefing | Tennis | Early Sharp Buy | Norrie | 102 | Game | Loss | -1.00 | | |
| 08/10/2021 | TSP Daily Briefing | MLB | Early Sharp Buy | Minnesota | 133 | Game | Win | 1.30 | | |
| 08/10/2021 | TSP Daily Briefing | Tennis | Early Sharp Buy | Sevastova | 147 | Game | Loss | -1.00 | | |
| 08/10/2021 | Twitter | MLB | PUBLIC | Chicago White Sox | -146 | Game | Loss | -1.50 | | |
| 08/10/2021 | Twitter | MLB | PUBLIC | COL/HOU OVER | 8.5 (-108) | Game | Loss | -1.10 | | |
| 08/10/2021 | Twitter | MLB | Book Need | Baltimore | 120 | Game | Loss | -1.00 | | Low |
| 08/10/2021 | Twitter | MLB | Book Need | Baltimore | 121 | 1st 5 Innings | Loss | -1.00 | | Low |
| 08/10/2021 | Telegram | MLB | Secondary Angle | Baltimore | 120 | Game | Loss | -1.00 | 1U | |
| 08/11/2021 | TSP Daily Briefing | MLB | Early Sharp Buy | Miami | 142 | Game | Win | 1.40 | | |
| 08/11/2021 | TSP Daily Briefing | MLB | Early Sharp Buy | Atlanta | -119 | Game | Win | 1.00 | | |
| 08/11/2021 | Twitter | MLB | PUBLIC | Chicago White Sox | -171 | Game | Loss | -1.70 | | |
| 08/11/2021 | Twitter | MLB | PUBLIC | NYY/KC OVER | 10.5 (-108) | Game | Loss | -1.10 | | |
| 08/11/2021 | Twitter | MLB | Sharp | Baltimore | 103 | Game | Loss | -1.00 | 1U | |
| 08/11/2021 | Telegram | Golf | Primary Angle | Na over Siwoo Kim | -120 | Full Tourney | Push | 0.00 | 2U | |
| 08/11/2021 | Twitter | Golf | Sharp | Harman TO WIN | 2200 | Full Tourney | Loss | -1.00 | 1U | |
| 08/12/2021 | Twitter | MLB | PUBLIC | Oakland | -176 | Game | Win | 1.00 | | |
| 08/12/2021 | Twitter | MLB | PUBLIC | TEX/SEA OVER | 8.5 (-113) | Game | Loss | -1.10 | | |
| 08/12/2021 | TSP Daily Briefing | Tennis | Early Sharp Buy | Giorgi | 107 | Game | Win | 1.10 | | |
| 08/12/2021 | TSP Daily Briefing | MLB | Early Sharp Buy | Baltimore | -139 | Game | Loss | -1.40 | | |
| 08/12/2021 | TSP Daily Briefing | NFL | Early Sharp Buy | Washington | -2 | Game | Loss | -1.10 | | |
| 08/12/2021 | Twitter | NFL | Sharp | PIT/PHI OVER | 37 | Game | Win | 1.00 | | |
| 08/13/2021 | Twitter | MLB | PUBLIC | Tampa Bay | -154 | Game | Win | 1.00 | | |
| 08/13/2021 | Twitter | MLB | PUBLIC | BAL/BOS OVER | 11 (-102) | Game | Loss | -1.00 | | |
| 08/13/2021 | Twitter | NFL | PUBLIC | Atlanta | PK | Game | Loss | -1.10 | | |
| 08/13/2021 | Twitter | NFL | PUBLIC | DET/BUF OVER | 37 | Game | Loss | -1.10 | | |
| 08/13/2021 | Twitter | Soccer | Early Sharp Buy | Getafe/Valencia UNDER | 2 (-101) | Game | Win | 1.00 | | |
| 08/13/2021 | Twitter | NFL | Early Sharp Buy | Detroit | PK | Game | Loss | -1.10 | | |
| 08/14/2021 | TSP Live | MLB | Book Need | CHC/MIA UNDER | 8 (-111) | Game | Loss | -1.10 | | Low |
| 08/14/2021 | TSP Live | MLB | Book Need | CHC/MIA UNDER | 4 (+106) | 1st 5 Innings | Win | 1.10 | | Low |
| 08/14/2021 | TSP Live | Soccer | Secondary Angle | Southampton | 0.5 (-130) | Game | Loss | -1.30 | | |
| 08/14/2021 | TSP Live | MLB | Secondary Angle | NYY/CWS UNDER | 8.5 (-103) | Game | Loss | -1.00 | | |
| 08/14/2021 | Twitter | MLB | PUBLIC | Boston | -267 | Game | Win | 1.00 | | |
| 08/14/2021 | Twitter | MLB | PUBLIC | BAL/BOS OVER | 10 (-100) | Game | Win | 1.00 | | |
| 08/14/2021 | Twitter | NFL | PUBLIC | Chicago | -3.5 | Game | Win | 1.00 | | |
| 08/14/2021 | Twitter | NFL | PUBLIC | CLE/JAX OVER | 37 | Game | Loss | -1.10 | | |
| 08/14/2021 | Twitter | Soccer | Early Sharp Buy | Southampton | 0.5 (-119) | Game | Loss | -1.20 | | |
| 08/14/2021 | Twitter | NFL | Early Sharp Buy | Jacksonville | -3 | Game | Loss | -1.10 | | |
| 08/14/2021 | Twitter | Soccer | Early Sharp Buy | Chelsea/Crystal Palace UNDER | 2.5 (-115) | Game | Loss | -1.20 | | |
| 08/14/2021 | Twitter | NFL | Early Sharp Buy | Denver | -2.5 | Game | Win | 1.00 | | |
| 08/15/2021 | TSP Live | MLB | Book Need | Washington | 136 | 1st 5 Innings | Loss | -1.00 | | Low |
| 08/15/2021 | TSP Live | MLB | Book Need | Washington | 138 | Game | Loss | -1.00 | | Low |
| 08/15/2021 | TSP Live | Soccer | Secondary Angle | Celta Vigo | 0.5 (-122) | Game | Loss | -1.20 | | |
| 08/15/2021 | Twitter | MLB | PUBLIC | Boston | -280 | Game | Win | 1.00 | | |
| 08/15/2021 | Twitter | MLB | PUBLIC | NYY/CWS OVER | 8.5 (-117) | Game | Loss | -1.20 | | |
| 08/15/2021 | TSP Daily Briefing | Soccer | Early Sharp Buy | Celta Vigo | 0.5 (-121) | Game | Loss | -1.20 | | |
| 08/15/2021 | TSP Daily Briefing | MLB | Early Sharp Buy | CIN/PHI UNDER | 8.5 (-115) | Game | Loss | -1.20 | | |
| 08/15/2021 | TSP Daily Briefing | MLB | Early Sharp Buy | Chicago White Sox | -180 | Game | Loss | -1.80 | | |
| 08/15/2021 | TSP Daily Briefing | Various | Parlay | Celta Vigo +0.5 (-121) CIN/PHI UN8.5, CWS -180 | 430 | Game | Loss | -0.30 | | |
| 08/16/2021 | TSP Daily Briefing | Soccer | Early Sharp Buy | Granada | 1 (-125) | Game | Win | 1.00 | | |
| 08/16/2021 | TSP Daily Briefing | MLB | Early Sharp Buy | Kansas City | 137 | Game | Win | 1.40 | | |
| 08/16/2021 | Twitter | Soccer | Sharp | Granada | 1 (-125) | Game | Win | 1.00 | | |
| 08/16/2021 | Twitter | MLB | PUBLIC | Atlanta | -147 | Game | Win | 1.00 | | |
| 08/16/2021 | Twitter | MLB | PUBLIC | CHC/CIN OVER | 9 (-113) | Game | Win | 1.00 | | |
| 08/17/2021 | Twitter | MLB | PUBLIC | Detroit | -115 | Game | Loss | -1.20 | | |
| 08/17/2021 | Twitter | MLB | PUBLIC | NYM/SF OVER | 8 (-106) | Game | Loss | -1.10 | | |
| 08/17/2021 | TSP Daily Briefing | Soccer | Early Sharp Buy | Dortmund | 177 | Game | Loss | -1.00 | | |
| 08/17/2021 | TSP Daily Briefing | Tennis | Early Sharp Buy | Cam Norrie | -103 | Game | Loss | -1.00 | | |
| 08/17/2021 | TSP Daily Briefing | MLB | Early Sharp Buy | BAL/TB UNDER | 8 (-102) | Game | Loss | -1.00 | | |
| 08/18/2021 | TSP Daily Briefing | Soccer | Early Sharp Buy | PSV Eindhoven/Benfica UN | 2.5 (-120) | Game | Loss | -1.20 | | |
| 08/18/2021 | Twitter | MLB | PUBLIC | Cincinnati | -276 | Game | Loss | -2.80 | | |
| 08/18/2021 | Twitter | MLB | PUBLIC | TOR/WAS OVER | 9 (-115) | Game | Win | 1.00 | | |
| 08/18/2021 | Twitter | MLB | Book Need | NY Mets | 132 | Game | Win | 1.30 | | Low |
| 08/18/2021 | Twitter | MLB | Book Need | NY Mets | 126 | 1st 5 Innings | Loss | -1.00 | | Low |
| 08/18/2021 | Twitter | MLB | Book Need | Kansas City | 162 | Game | Win | 1.60 | | Low |
| 08/18/2021 | Twitter | MLB | Book Need | Kansas City | 151 | 1st 5 Innings | Win | 1.50 | | Low |
| 08/18/2021 | Telegram | Golf | Primary Angle | Spieth over Johnson | -122 | Full Tourney | Win | 1.00 | | |
| 08/18/2021 | Telegram | Golf | Secondary Angle | Spieth TO WIN TOURNAMENT | 1600 | Full Tourney | | | | |
| 08/19/2021 | TSP Daily Briefing | Soccer | Early Sharp Buy | Randers | 0.25 (-120) | Game | Win | 0.50 | | |
| 08/19/2021 | TSP Daily Briefing | NFL | Early Sharp Buy | Philadelphia | 1.5 | Game | Loss | -1.10 | | |
| 08/19/2021 | Twitter | MLB | Book Need | Texas | 122 | Game | Loss | -1.00 | | |
| 08/19/2021 | Twitter | MLB | Book Need | Texas | 112 | 1st 5 Innings | Loss | -1.00 | | |
| 08/19/2021 | Twitter | MLB | PUBLIC | Houston -168 | -168 | Game | Win | 1.00 | | |
| 08/19/2021 | Twitter | MLB | PUBLIC | SEA/TEX OVER | 8.5 (-111) | Game | Win | 1.00 | | |
| 08/19/2021 | Twitter | NFL | Sharp | Philadelphia | PK | Game | Loss | -1.10 | 1U | |
| 08/20/2021 | TSP Daily Briefing | MLB | Early Sharp Buy | Miami | 170 | Game | Loss | -1.00 | | |
| 08/20/2021 | TSP Daily Briefing | MLB | Early Sharp Buy | Cleveland | -113 | Game | Win | 1.00 | | |
| 08/20/2021 | Twitter | MLB | PUBLIC | Atlanta | -227 | Game | Win | 1.00 | | |
| 08/20/2021 | Twitter | MLB | PUBLIC | MIA/CIN OVER | 8.5 (-117) | Game | Loss | -1.20 | | |
| 08/20/2021 | Twitter | NFL | PUBLIC | Washington | -5.5 | Game | Loss | -1.10 | | |
| 08/20/2021 | Twitter | NFL | PUBLIC | KC/AZ OVER | 41 | Game | Loss | -1.10 | | |
| 08/20/2021 | Twitter | MLB | Book Need | Baltimore | 224 | Game | Loss | -1.00 | | Low |
| 08/20/2021 | Twitter | MLB | Book Need | Baltimore | 206 | 1st 5 Innings | Loss | -1.00 | | Low |
| 08/22/2021 | Twitter | MLB | PUBLIC | NY Yankees | -221 | Game | Win | 1.00 | | |
| 08/22/2021 | Twitter | MLB | PUBLIC | SEA/HOU OVER | 9 (-105) | Game | Win | 1.00 | | |
| 08/22/2021 | Twitter | NFL | PUBLIC | Pittsburgh | -6 | Game | Push | 0.00 | | |
| 08/22/2021 | Twitter | NFL | PUBLIC | BAL/CAR UNDER | 35.5 | Game | Win | 1.00 | | |
| 08/22/2021 | TSP Daily Briefing | MLB | Early Sharp Buy | Arizona | 131 | Game | Loss | -1.00 | | |
| 08/22/2021 | TSP Daily Briefing | Soccer | Early Sharp Buy | Atalanta/Torino UNDER | 3 (-120) | Game | Push | 0.00 | | |
| 08/22/2021 | TSP Daily Briefing | NGL | Early Sharp Buy | Carolina | 3 | Game | Loss | -1.10 | | |
| 08/22/2021 | TSP Daily Briefing | Soccer | Early Sharp Buy | Barcelona/Bilbao UNDER | 2.75 (-105) | Game | Win | 1.00 | | |
| 08/22/2021 | TSP Daily Briefing | NFL | Early Sharp Buy | Denver | -5 | Game | Win | 1.00 | | |
| 08/22/2021 | TSP Live | MLB | Secondary Angle | Chicago Cubs | -119 | Game | Loss | -1.20 | 1U | |
| 08/22/2021 | TSP Live | MLB | Book Need | Minnesota | 206 | Game | Loss | -1.00 | | |
| 08/22/2021 | TSP Live | MLB | Book Need | Minnesota | 204 | Game | Loss | -1.00 | | |
| 08/22/2021 | TSP Live | MLB | Book Need | Arizona | 133 | Game | Loss | -1.00 | | Low |
| 08/22/2021 | TSP Live | MLB | Book Need | Arizona | 131 | 1st 5 Innings | Win | 1.30 | | Low |
| 08/22/2021 | TSP Daily Briefing | Soccer | Early Sharp Buy | Arsenal | 0.5 (+105) | Game | Loss | -1.00 | | |
| 08/22/2021 | TSP Daily Briefing | MLB | Early Sharp Buy | Oakland | -109 | Game | Loss | -1.10 | | |
| 08/22/2021 | TSP Daily Briefing | MLB | Early Sharp Buy | Baltimore | 147 | Game | Loss | -1.00 | | |
| 08/22/2021 | TSP Daily Briefing | Various | Parlay | Arsenal +0.5, OAK -109, BAL +147 | 871 | Game | Loss | -0.30 | | |
| 08/22/2021 | Twitter | MLB | PUBLIC | Atlanta | -161 | Game | Win | 1.00 | | |
| 08/22/2021 | Twitter | MLB | PUBLIC | WAS/MIL OVER | 9 (-113) | Game | Win | 1.00 | | |
| 08/22/2021 | Twitter | NFL | PUBLIC | Cleveland | -4.5 | Game | Loss | -1.10 | | |
| 08/22/2021 | Twitter | NFL | PUBLIC | NYG/CLE OVER | 35 | Game | Loss | -1.10 | | |
| 08/22/2021 | TSP Live | MLB | Book Need | Miami | 119 | Game | Loss | -1.00 | | Low |
| 08/22/2021 | TSP Live | MLB | Book Need | Miami | 103 | 1st 5 Innings | Loss | -1.00 | | Low |
| 08/22/2021 | TSP Live | MLB | Book Need | Washington | 199 | Game | Loss | -1.00 | | Low |
| 08/22/2021 | TSP Live | MLB | Book Need | Washington | 175 | 1st 5 Innings | Loss | -1.00 | | Low |
| 08/22/2021 | TSP Live | MLB | Secondary Angle | NY Mets | 1.5 (-124) | Game | Win | 1.00 | 1U | |
| 08/23/2021 | TSP Daily Briefing | MLB | Early Sharp Buy | Toronto | 100 | Game | Win | 1.00 | | |
| 08/23/2021 | TSP Daily Briefing | Soccer | Early Sharp Buy | Getafe/Sevilla UNDER | 2 (-118) | Game | Win | 1.00 | | |
| 08/23/2021 | Twitter | MLB | PUBLIC | Houston | -221 | Game | Loss | -2.20 | | |
| 08/23/2021 | Twitter | MLB | PUBLIC | CWS/TOR OVER | 9 (-103) | Game | Loss | -1.00 | | |
| 08/23/2021 | Twitter | MLB | Sharp | Toronto | -110 | Game | Win | 1.00 | 1U | |
| 08/23/2021 | Twitter | Tennis | Sharp | Gasquet | -185 | Game | Win | 1.00 | 1OPEN | |
| 08/24/2021 | Twitter | MLB | PUBLIC | LA Angels | -127 | Game | Win | 1.00 | | |
| 08/24/2021 | Twitter | MLB | PUBLIC | TEX/CLE OVER | 9 (-114) | Game | Win | 1.00 | | |
| 08/24/2021 | TSP Daily Briefing | MLB | Early Sharp Buy | Miami | -112 | Game | Loss | -1.10 | | |
| 08/24/2021 | TSP Daily Briefing | MLB | Early Sharp Buy | Atlanta | -138 | Game | Loss | -1.40 | | |
| 08/24/2021 | TSP Daily Briefing | Tennis | Early Sharp Buy | Ivashka | 108 | Game | Win | 1.10 | | |
| 08/24/2021 | Real-time LJP | MLB | LJP | Seattle | 139 | Game | Win | 1.40 | 0D | |
| 08/24/2021 | Real-time LJP | Tennis | LJP | Ivashka | 106 | Game | Win | 1.10 | 1U | |
| 08/24/2021 | Real-time LJP | MLB | LJP | Miami | -109 | Game | Loss | -1.10 | 1OPEN | |
| 08/24/2021 | Twitter | MLB | Sharp | Baltimore | 113 | Game | Loss | -1.00 | 1U | |
| 08/24/2021 | Real-time LJP | MLB | LJP | Atlanta | -140 | Game | Loss | -1.40 | 1U | |
| 08/24/2021 | Real-time LJP | MLB | LJP | NY Mets | -125 | Game | Loss | -1.30 | 0D | |
| 08/24/2021 | Real-time LJP | MLB | LJP | SEA/OAK OVER | 8.5 (-119) | Game | Loss | -1.20 | 1OPEN | |
| 08/24/2021 | Real-time LJP | WNBA | LJP | Minnesota | 4 | Game | Win | 1.00 | 1OPEN | |
| 08/24/2021 | Twitter | MLB | Book Need | Baltimore | 118 | Game | Loss | -1.00 | | Low |
| 08/24/2021 | Twitter | MLB | Book Need | Baltimore | 118 | 1st 5 Innings | Loss | -1.00 | | Low |
| 08/25/2021 | TSP Daily Briefing | Tennis | Early Sharp Buy | Gasquet | 106 | Game | Win | 1.10 | | |
| 08/25/2021 | Twitter | MLB | PUBLIC | LA Angels | -210 | Game | Loss | -2.10 | | |
| 08/25/2021 | Twitter | MLB | PUBLIC | LAD/SD OVER | 8 (-102) | Game | Push | 0.00 | | |
| 08/25/2021 | Real-time LJP | Tennis | LJP | Gasquet | -121 | Game | Win | 1.00 | 0D | |
| 08/25/2021 | Real-time LJP | MLB | LJP | NY Mets | -100 | Game | Loss | -1.00 | 1OPEN | |
| 08/25/2021 | Real-time LJP | Tennis | LJP | Alcaraz | -112 | Game | Win | 1.00 | 1U | |
| 08/25/2021 | Real-time LJP | Golf | LJP | Hovland over Spieth | -140 | Full Tourney | Win | 1.00 | 1OPEN | |
| 08/25/2021 | Real-time LJP | Golf | LJP | Hovland over Smith | -120 | Full Tourney | Win | 1.00 | 1OPEN | |
| 08/25/2021 | Telegram | Golf | Primary Angle | Dechambeau over Thomas | -105 | Full Tourney | Win | 1.00 | 2U | |
| 08/25/2021 | Twitter | MLB | Book Need | Baltimore | 178 | Game | Win | 1.80 | | Low |
| 08/25/2021 | Twitter | MLB | Book Need | Baltimore | 195 | 1st 5 Innings | Loss | -1.00 | | Low |
| 08/25/2021 | Twitter | MLB | Book Need | Minnesota | 141 | Game | Win | 1.40 | | Low |
| 08/25/2021 | Twitter | MLB | Book Need | Minnesota | 120 | 1st 5 Innings | Win | 1.20 | | Low |
| 08/26/2021 | TSP Daily Briefing | WNBA | Early Sharp Buy | Dallas | 3.5 | Game | Win | 1.00 | | |
| 08/26/2021 | TSP Daily Briefing | MLB | Early Sharp Buy | NY Mets | 107 | Game | Loss | -1.00 | | |
| 08/26/2021 | TSP Daily Briefing | MLB | Early Sharp Buy | San Diego | 121 | Game | Loss | -1.00 | | |
| 08/26/2021 | TSP Daily Briefing | Tennis | Early Sharp Buy | Ruusuvuori | -166 | Game | Win | 1.00 | | |
| 08/26/2021 | Twitter | MLB | PUBLIC | LA Angels | -127 | Game | Loss | -1.30 | | |
| 08/26/2021 | Twitter | MLB | PUBLIC | NYY/OAK OVER | 8.5 (-106) | Game | Win | 1.00 | | |
| 08/26/2021 | Real-time LJP | Tennis | LJP | Ruusuvuori | -175 | Game | Win | 1.00 | 1U | |
| 08/26/2021 | Real-time LJP | WNBA | LJP | Dallas | 4.5 | Game | Win | 1.00 | 0D | |
| 08/26/2021 | Real-time LJP | MLB | LJP | NY Mets | 105 | Game | Loss | -1.00 | 1OPEN | |
| 08/26/2021 | Real-time LJP | MLB | LJP | Oakland | 104 | Game | Loss | -1.00 | 0D | |
| 08/26/2021 | Twitter | MLB | Book Need | Baltimore | 106 | Game | Win | 1.10 | | Low |
| 08/26/2021 | Twitter | MLB | Book Need | Baltimore | -102 | 1st 5 Innings | Win | 1.00 | | Low |
| 08/26/2021 | Twitter | MLB | Book Need | Arizona | 135 | Game | Win | 1.40 | | Low |
| 08/26/2021 | Twitter | MLB | Book Need | Arizona | 110 | 1st 5 Innings | Win | 1.10 | | Low |
| 08/27/2021 | TSP Daily Briefing | NFL | Early Sharp Buy | Carolina | -3.5 | Game | Win | 1.00 | | |
| 08/27/2021 | TSP Daily Briefing | CFL | Early Sharp Buy | Hamilton | -2 | Game | Win | 1.00 | | |
| 08/27/2021 | TSP Daily Briefing | Tennis | Early Sharp Buy | Peterson | 280 | Game | Loss | -1.00 | | |
| 08/27/2021 | Twitter | MLB | PUBLIC | Philadelphia | -241 | Game | Win | 1.00 | | |
| 08/27/2021 | Twitter | MLB | PUBLIC | MIL/MIN OVER | 9.5 (-100) | Game | Loss | -1.00 | | |
| 08/27/2021 | Twitter | NFL | PUBLIC | Kansas City | -4 | Game | Loss | -1.10 | | |
| 08/27/2021 | Twitter | NFL | PUBLIC | MIN/KC OVER | 38.5 | Game | Win | 1.00 | | |
| 08/27/2021 | Twitter | Tennis | Sharp | Sorribes Tormo | 100 | Game | Loss | -1.00 | 1U | |
| 08/27/2021 | Twitter | MLB | Book Need | Miami | 126 | Game | Loss | -1.00 | | Low |
| 08/27/2021 | Twitter | MLB | Book Need | Miami | 112 | 1st 5 Innings | Loss | -1.00 | | Low |
| 08/27/2021 | Real-time LJP | Tennis | LJP | Ivashka/Ruusuvuori OVER | 22.5 (-104) | Match | Loss | -1.00 | 1OPEN | |
| 08/27/2021 | Real-time LJP | MLB | LJP | Texas | 170 | Game | Loss | -1.00 | 0D | |
| 08/28/2021 | TSP Daily Briefing | MLB | Early Sharp Buy | Miami | 104 | Game | Win | 1.00 | | |
| 08/28/2021 | TSP Daily Briefing | MLB | Early Sharp Buy | Oakland | -109 | Game | Win | 1.00 | | |
| 08/28/2021 | TSP Daily Briefing | Various | Parlay | Oakland -109 & Nebraska -7 | 266 | Game | Loss | -1.00 | | |
| 08/28/2021 | TSP Daily Briefing | NCAAF | Early Sharp Buy | Nebraska | -7 | Game | Loss | -1.10 | | |
| 08/28/2021 | Real-time LJP | Soccer | LJP | Liverpool/Chelsea UNDER | 2.5 (-120) | Game | Win | 1.00 | 1OPEN | |
| 08/28/2021 | Real-time LJP | NCAAF | LJP | Nebraska | -6.5 | Game | Loss | -1.10 | 1U | |
| 08/28/2021 | TSP Live | MLB | Secondary Angle | Oakland | -122 | Game | Win | 1.00 | 1U | |
| 08/28/2021 | Twitter | MLB | PUBLIC | Cincinnati | -112 | Game | Loss | -1.10 | | |
| 08/28/2021 | Twitter | MLB | PUBLIC | HOU/TEX OVER | 8.5 (-116) | Game | Loss | -1.20 | | |
| 08/28/2021 | Twitter | NFL | PUBLIC | Baltimore | -3.5 | Game | Win | 1.00 | | |
| 08/28/2021 | Twitter | NFL | PUBLIC | TB/HOU OVER | 36 | Game | Win | 1.00 | | |
| 08/28/2021 | Twitter | NCAAF | PUBLIC | Fresno St | -27.5 | Game | Win | 1.00 | | |
| 08/28/2021 | Twitter | NCAAF | PUBLIC | HAW/UCLA UNDER | 67.5 | Game | Win | 1.00 | | |
| 08/28/2021 | Real-time LJP | MLB | LJP | Cleveland | 121 | Game | Loss | -1.00 | 1OPEN | |
| 08/28/2021 | Real-time LJP | NFL | LJP | Chicago | -3 | Game | Push | 0.00 | 0D | |
| 08/28/2021 | Real-time LJP | MLB | LJP | Miami | -109 | Game | Win | 1.00 | 1U | |
| 08/28/2021 | TSP Live | NCAAF | Book Need | Connecticut | 28 | Game | Loss | -1.10 | | Low |
| 08/28/2021 | TSP Live | NCAAF | Book Need | Connecticut | 17 | 1st Half | Loss | -1.10 | | Low |
| 08/28/2021 | Telegram | NCAAF | Known Bettor | Nebraska (In-Play) | 2.5 | Game | Loss | -1.10 | | |
| 08/29/2021 | TSP Daily Briefing | Soccer | Early Sharp Buy | Osasuna | 148 | Game | Win | 1.50 | | |
| 08/29/2021 | TSP Daily Briefing | MLB | Early Sharp Buy | Atlanta | -131 | Game | Win | 1.00 | | |
| 08/29/2021 | TSP Daily Briefing | NFL | Early Sharp Buy | Jacksonville | -4.5 | Game | Win | 1.00 | | |
| 08/29/2021 | Twitter | MLB | PUBLIC | Tampa Bay | -210 | Game | Win | 1.00 | | |
| 08/29/2021 | Twitter | MLB | PUBLIC | MIL/MIN OVER | 10 (-101) | Game | Loss | -1.00 | | |
| 08/29/2021 | Twitter | NFL | PUBLIC | New England | -3.5 | Game | Loss | -1.10 | | |
| 08/29/2021 | Twitter | NFL | PUBLIC | JAX/DAL OVER | 36 | Game | Win | 1.00 | | |
| 08/29/2021 | Real-time LJP | MLB | LJP | Atlanta | -126 | Game | Win | 1.00 | 1U | |
| 08/29/2021 | Real-time LJP | Soccer | LJP | Osasuna | 142 | Game | Win | 1.40 | 1OPEN | |
| 08/29/2021 | TSP Daily Briefing | Various | Parlay | Osasuna +148, ATL -131, Jags -4.5 | 735 | Game | Win | 1.50 | | 0.2u |
| 08/30/2021 | TSP Daily Briefing | Tennis | Early Sharp Buy | Bautista Agut | -4 (-104) | Game | Win | 1.00 | | |
| 08/30/2021 | TSP Daily Briefing | MLB | Early Sharp Buy | Minnesota | -125 | Game | Win | 1.00 | | |
| 08/30/2021 | Twitter | MLB | PUBLIC | Toronto | -280 | Game | Win | 1.00 | | |
| 08/30/2021 | Twitter | MLB | PUBLIC | BOS/TB OVER | 8.5 (-116) | Game | Loss | -1.20 | | |
| 08/30/2021 | Twitter | Tennis | Sharp | Juvan | -125 | Game | Win | 1.00 | | |
| 08/30/2021 | Real-time LJP | MLB | LJP | Minnesota | -125 | Game | Win | 1.00 | 1OPEN | |
| 08/31/2021 | TSP Daily Briefing | Tennis | Early Sharp Buy | Nishioka | -130 | Game | Loss | -1.30 | | |
| 08/31/2021 | TSP Daily Briefing | MLB | Early Sharp Buy | Washington | -109 | Game | Loss | -1.10 | | |
| 08/31/2021 | Twitter | MLB | PUBLIC | Toronto | -298 | Game | Loss | -3.00 | | |
| 08/31/2021 | Twitter | MLB | PUBLIC | COL/TEX OVER | 8.5 (-116) | Game | Loss | -1.20 | | |
| 08/31/2021 | Twitter | Tennis | Sharp | Nishioka | -130 | Game | Loss | -1.30 | 1OPEN | |
| 08/31/2021 | TSP Newsletter | NCAAF | Early Sharp Buy | Minnesota | 14 | Game | Push | 0.00 | | |
| 08/31/2021 | TSP Newsletter | NCAAF | Algorithm | Arizona | 12.5 | Game | Win | 1.00 | | |
| 08/31/2021 | TSP Newsletter | NCAAF | My Handicapping | UCLA | 3.5 | Game | Win | 1.00 | | |
| 08/31/2021 | Telegram | MLB | Known Bettor | COL/TEX UNDER | 8.5 (+102) | Game | Win | 1.00 | 0/0 | |
| 08/31/2021 | Real-time LJP | MLB | LJP | Washington | -127 | Game | Loss | -1.10 | 1U | |
| 09/01/2021 | TSP Daily Briefing | MLB | Early Sharp Buy | Atlanta | 170 | Game | Loss | -1.00 | | |
| 09/01/2021 | TSP Daily Briefing | Tennis | Early Sharp Buy | Gojowczyk | 122 | Game | Win | 1.00 | | |
| 09/01/2021 | TSP Daily Briefing | Soccer | Early Sharp Buy | Scotland/Denmark UNDER | 2.25 (-109) | Game | Win | 0.50 | | |
| 09/01/2021 | Twitter | MLB | PUBLIC | Oakland | -174 | Game | Loss | -1.70 | | |
| 09/01/2021 | Twitter | MLB | PUBLIC | BOS/TB OVER | 7.5 (-101) | Game | Loss | -1.00 | | |
| 09/01/2021 | Real-time LJP | Soccer | LJP | Scotland/Denmark UNDER | 2.25 (-110) | Game | Win | 0.50 | 0D | |
| 09/01/2021 | Real-time LJP | MLB | LJP | Atlanta | 190 | Game | Loss | -1.00 | 0D | |
| 09/01/2021 | Twitter | MLB | Book Need | Seattle | 119 | Game | Win | 1.00 | | Low |
| 09/01/2021 | Twitter | MLB | Book Need | Seattle | 115 | 1st 5 Innings | Push | 0.00 | | Low |
| 09/01/2021 | Telegram | Soccer | Known Bettor | Russia | 181 | Game | Loss | -1.00 | 0/0 | |
| 09/02/2021 | Twitter | NCAAF | PUBLIC | Ohio St | -14 | Game | Push | 0.00 | | |
| 09/02/2021 | Twitter | NCAAF | PUBLIC | Boise/UCF UNDER | 68.5 | Game | Win | 1.00 | | |
| 09/02/2021 | Twitter | MLB | PUBLIC | San Francisco | -175 | Game | Win | 1.00 | | |
| 09/02/2021 | Twitter | MLB | PUBLIC | DET/OAK OVER | 9 (-112) | Game | Win | 1.00 | | |
| 09/02/2021 | Twitter | Golf | Sharp | Ancer TO WIN | 2800 | Full Tourney | Loss | -1.00 | | |
| 09/02/2021 | TSP Daily Briefing | Soccer | Early Sharp Buy | Sweden | 0.5 (+100) | Game | Win | 1.00 | | |
| 09/02/2021 | TSP Daily Briefing | Tennis | Early Sharp Buy | Otte | 152 | Game | Win | 1.50 | | |
| 09/02/2021 | TSP Daily Briefing | WNBA | Early Sharp Buy | Chicago | 4.5 | Game | Loss | -1.10 | | |
| 09/02/2021 | Real-time LJP | Tennis | LJP | Brooksby | 107 | Game | Win | 1.10 | 1U | |
| 09/02/2021 | Real-time LJP | Tennis | LJP | Sock | 124 | Game | Win | 1.20 | 1OPEN | |
| 09/02/2021 | Real-time LJP | WNBA | LJP | Chicago | 3 | Game | Loss | -1.10 | 1OPEN | |
| 09/02/2021 | Real-time LJP | NCAAF | LJP | USF/NC State UNDER | 58 | Game | Win | 1.00 | 0D | |
| 09/02/2021 | Twitter | NCAAF | Book Need | Minnesota | 7 | 1st Half | Win | 1.00 | | Low |
| 09/02/2021 | Twitter | NCAAF | Book Need | Minnesota | 14 | Game | Push | 0.00 | | Low |
| 09/03/2021 | TSP Daily Briefing | NCAAF | Early Sharp Buy | Mich St/NW OVER | 45 | Game | Win | 1.00 | | |
| 09/03/2021 | TSP Daily Briefing | Tennis | Early Sharp Buy | Collins | 173 | Game | Loss | -1.00 | | |
| 09/03/2021 | TSP Daily Briefing | Tennis | Early Sharp Buy | Popyrin | 106 | Game | Loss | -1.00 | | |
| 09/03/2021 | Twitter | NCAAF | PUBLIC | Duke | -6 | Game | Loss | -1.10 | | |
| 09/03/2021 | Twitter | NCAAF | PUBLIC | UNC/VTech UNDER | 63 | Game | Win | 1.00 | | |
| 09/03/2021 | Twitter | MLB | PUBLIC | NY Yankees | -239 | Game | Win | 1.00 | | |
| 09/03/2021 | Twitter | MLB | PUBLIC | HOU/SD OVER | 9 (-106) | Game | Push | 0.00 | | |
| 09/03/2021 | Twitter | MLB | Algorithm | TEX/LAA UNDER | 8 (-120) | Game | Win | 1.00 | | |
| 09/03/2021 | Twitter | Horses | Algorithm | Prince of Pharoahs over Work Out | -135 | Race | Win | 1.00 | | |
| 09/03/2021 | Twitter | NCAAF | Book Need | Charlotte | 6.5 | Game | Win | 1.00 | | Low |
| 09/03/2021 | Twitter | NCAAF | Book Need | Charlotte | 3.5 | 1st Half | Loss | -1.10 | | Low |
| 09/03/2021 | Twitter | NCAAF | Book Need | Michigan St | 3 | Game | Win | 1.00 | | Low |
| 09/03/2021 | Twitter | NCAAF | Book Need | Michigan St | 1.5 | 1st Half | Win | 1.00 | | Low |
| 09/03/2021 | Real-time LJP | NCAAF | LJP | Northwestern | -3 | Game | Loss | -1.10 | 0D | |
| 09/03/2021 | Real-time LJP | NCAAF | LJP | Charlotte | 6.5 | Game | Win | 1.00 | 1OPEN | |
| 09/03/2021 | Real-time LJP | Tennis | LJP | Popyrin | 124 | Game | Loss | -1.00 | 1OPEN | |
| 09/03/2021 | Real-time LJP | NCAAF | LJP | Mich St/NW OVER | 45 | Game | Win | 1.00 | 1U | |
| 09/03/2021 | Real-time LJP | Tennis | LJP | Collins | 145 | Game | Loss | -1.00 | 1OPEN | |
| 09/03/2021 | TSP Daily Briefing | Various | Parlay | MSU/NW OV45, Collins +173, Popyrin +106, UCLA +120 | 2260 | Game | Loss | -0.30 | | |
| 09/04/2021 | TSP Daily Briefing | Tennis | Early Sharp Buy | Otte | -137 | Game | Win | 1.00 | | |
| 09/04/2021 | TSP Daily Briefing | NCAAF | Early Sharp Buy | Stanford | 3.5 | Game | Loss | -1.10 | | |
| 09/04/2021 | TSP Daily Briefing | NCAAF | Early Sharp Buy | S.Miss/S.Alabama OVER | 56.5 | Game | Loss | -1.10 | | |
| 09/04/2021 | TSP Daily Briefing | NCAAF | Early Sharp Buy | Ohio | -1 | Game | Loss | -1.10 | | |
| 09/04/2021 | Twitter | NCAAF | PUBLIC | Alabama | -19.5 | Game | Win | 1.00 | | |
| 09/04/2021 | Twitter | NCAAF | PUBLIC | San Jose St/USC OVER | 60 | Game | Loss | -1.10 | | |
| 09/04/2021 | Twitter | MLB | PUBLIC | NY Yankees | -308 | Game | Loss | -3.10 | | |
| 09/04/2021 | Twitter | MLB | PUBLIC | MIN/TB OVER | 8.5 (-115) | Game | Win | 1.00 | | |
| 09/04/2021 | Book Needs | NCAAF | Book Need | Western Michigan | 9.5 | 1st Half | Loss | -1.10 | | Low |
| 09/04/2021 | Book Needs | NCAAF | Book Need | Western Michigan | 16 | Game | Loss | -1.10 | | Low |
| 09/04/2021 | Twitter | NCAAF | Known Bettor | Maryland | 122 | Game | Win | 1.20 | 0/0 | |
| 09/04/2021 | Telegram | NCAAF | Late Sharp Money | Penn St/Wisconsin UNDER | 48.5 | Game | Win | 1.00 | | |
| 09/04/2021 | Book Needs | NCAAF | Book Need | Miami Ohio | 22 | Game | Loss | -1.10 | | Low |
| 09/04/2021 | Book Needs | NCAAF | Book Need | Miami Ohio | 13.5 | 1st Half | Loss | -1.10 | | Low |
| 09/04/2021 | Book Needs | NCAAF | Book Need | Texas | 136 | Game | Loss | -1.00 | | Low |
| 09/04/2021 | Book Needs | NCAAF | Book Need | Texas | 130 | 1st Half | Loss | -1.00 | | Low |
| 09/04/2021 | TSP Live | NCAAF | Primary Angle | Ohio | -2 | Game | Loss | -1.10 | 2U | |
| 09/04/2021 | Real-time LJP | NCAAF | LJP | Stanford | 3 | Game | Loss | -1.10 | 1U | |
| 09/04/2021 | Real-time LJP | NCAAF | LJP | Temple | 14 | Game | Loss | -1.10 | 1U | |
| 09/04/2021 | Real-time LJP | NCAAF | LJP | Temple/Rutgers OVER | 52 | Game | Win | 1.00 | 1OPEN | |
| 09/04/2021 | Real-time LJP | NCAAF | LJP | Georgia St | -2.5 | Game | Loss | -1.10 | 0D | |
| 09/04/2021 | Real-time LJP | Tennis | LJP | Otte | -135 | Game | Win | 1.00 | 1OPEN | |
| 09/04/2021 | Real-time LJP | NCAAF | LJP | Fresno St/Oregon OVER | 63 | Game | Loss | -1.10 | 0D | |
| 09/04/2021 | Real-time LJP | NCAAF | LJP | Marshall | -3.5 | Game | Win | 1.00 | 1OPEN | |
| 09/04/2021 | Real-time LJP | NCAAF | LJP | Georgia/Clemson OVER | 51.5 | Game | Loss | -1.10 | 1U | |
| 09/04/2021 | Real-time LJP | NCAAF | LJP | N.Illinois/GTech OVER | 57 | Game | Loss | -1.10 | 1U | |
| 09/04/2021 | Real-time LJP | NCAAF | LJP | UCLA | 2.5 | Game | Win | 1.00 | 1OPEN | |
| 09/04/2021 | TSP Daily Briefing | NCAAF | Parlay | Ohio -1 & S.Miss/S.Ala OV56.5 | 260 | Game | Loss | -1.00 | | |
| 09/05/2021 | TSP Daily Briefing | Tennis | Early Sharp Buy | Mertens | 237 | Game | Loss | -1.00 | | |
| 09/05/2021 | TSP Daily Briefing | MLB | Early Sharp Buy | Arizona | 112 | Game | Loss | -1.00 | | |
| 09/05/2021 | TSP Daily Briefing | Tennis | Early Sharp Buy | Svitolina | -104 | Game | Win | 1.00 | | |
| 09/05/2021 | TSP Daily Briefing | NCAAF | Early Sharp Buy | Florida St | 7 | Game | Win | 1.00 | | |
| 09/05/2021 | Twitter | MLB | PUBLIC | NY Yankees | -294 | Game | Loss | -2.90 | | |
| 09/05/2021 | Twitter | MLB | PUBLIC | PIT/CHC OVER | 9 (-118) | Game | Win | 1.00 | | |
| 09/05/2021 | TSP Live | Tennis | Secondary Angle | Svitolina | -114 | Game | Win | 1.00 | 1U | |
| 09/05/2021 | Book Needs | MLB | Book Need | Minnesota | 193 | Game | Win | 1.90 | | Low |
| 09/05/2021 | Book Needs | MLB | Book Need | Minnesota | 185 | 1st 5 Innings | Loss | -1.00 | | Low |
| 09/05/2021 | Book Needs | MLB | Book Need | Texas | 114 | Game | Win | 1.10 | | Low |
| 09/05/2021 | Book Needs | MLB | Book Need | Texas | -101 | 1st 5 Innings | Win | 1.00 | | Low |
| 09/05/2021 | TSP Daily Briefing | Various | Parlay | Mertens +237, Arizona +112, Svitolina -104, FSU +7 | 2575 | Game | Loss | -0.20 | | |
| 09/05/2021 | Real-time LJP | Tennis | LJP | Svitolina | -118 | Game | Win | 1.00 | 1U | |
| 09/05/2021 | Real-time LJP | MLB | LJP | BAL/NYY OVER | 9.5 (-114) | Game | Win | 1.00 | 1U | |
| 09/05/2021 | Real-time LJP | MLB | LJP | Texas | 113 | Game | Win | 1.10 | 1OPEN | |
| 09/05/2021 | Real-time LJP | NCAAF | LJP | Florida St | 7 | Game | Win | 1.00 | 1OPEN | |
| 09/05/2021 | Real-time LJP | Soccer | LJP | Canada | 0.75 (-103) | Game | Win | 1.00 | 1U | |
| 09/05/2021 | Telegram | MLB | Known Bettor | Kansas City | 137 | Game | Win | 1.40 | | |
| 09/06/2021 | TSP Daily Briefing | Tennis | Early Sharp Buy | Harris | -104 | Game | Win | 1.00 | | |
| 09/06/2021 | TSP Daily Briefing | MLB | Early Sharp Buy | Minnesota | -125 | Game | Win | 1.00 | | |
| 09/06/2021 | TSP Daily Briefing | MLB | Early Sharp Buy | LAD/STL UNDER | 7.5 (-102) | Game | Win | 1.00 | | |
| 09/06/2021 | TSP Daily Briefing | MLB | Early Sharp Buy | Colorado | 135 | Game | Loss | -1.00 | | |
| 09/06/2021 | Twitter | MLB | PUBLIC | NY Mets | -124 | Game | Loss | -1.20 | | |
| 09/06/2021 | Twitter | MLB | PUBLIC | DET/PIT OVER | 8.5 (-112) | Game | Win | 1.00 | | |
| 09/06/2021 | Telegram | Tennis | Secondary Angle | Harris | -118 | Game | Win | 1.00 | 1U | |
| 09/06/2021 | Real-time LJP | NCAAF | LJP | Louisville | 8.5 | Game | Loss | -1.10 | 0D | |
| 09/06/2021 | Real-time LJP | Tennis | LJP | Harris | -118 | Game | Win | 1.00 | 1U | |
| 09/06/2021 | Real-time LJP | NCAAF | LJP | Lville/Miss OVER | 74 | Game | Loss | -1.10 | 1U | |
| 09/06/2021 | TSP Daily Briefing | Various | Parlay | Harris -102, Minnesota -125, LAD/STL UN7.5 (-102) | 605 | Game | Win | 1.80 | | 0.3u |
| 09/07/2021 | TSP Daily Briefing | MLB | Early Sharp Buy | Boston | -101 | Game | Loss | -1.00 | | |
| 09/07/2021 | TSP Daily Briefing | Tennis | Early Sharp Buy | Krejcikova | 146 | Game | Loss | -1.00 | | |
| 09/07/2021 | Twitter | MLB | PUBLIC | NY Mets | -159 | Game | Win | 1.00 | | |
| 09/07/2021 | Twitter | MLB | PUBLIC | SEA/HOU OVER | 8.5 (-113) | Game | Win | 1.00 | | |
| 09/07/2021 | TSP Newsletter | NCAAF | Early Sharp Buy | Iowa St | -4.5 | Game | Loss | -1.10 | | |
| 09/07/2021 | TSP Newsletter | NCAAF | Algorithm | UAB | 25 | Game | Loss | -1.10 | | |
| 09/07/2021 | TSP Newsletter | NFL | My Handicapping | Arizona | 3.5 | Game | Win | 1.00 | | |
| 09/07/2021 | Real-time LJP | MLB | LJP | NYM/MIA UNDER | 7.5 (-102) | Game | Loss | -1.00 | 1U | |
| 09/07/2021 | Twitter | MLB | Book Need | Minnesota | 112 | Game | Win | 1.10 | | Low |
| 09/07/2021 | Twitter | MLB | Book Need | Minnesota | 110 | 1st 5 Innings | Win | 1.10 | | Low |
| 09/08/2021 | Twitter | MLB | PUBLIC | Cleveland | -130 | Game | Loss | -1.30 | | |
| 09/08/2021 | Twitter | MLB | PUBLIC | DET/PIT OVER | 9 (-104) | Game | Loss | -1.00 | | |
| 09/08/2021 | TSP Daily Briefing | MLB | Early Sharp Buy | Miami | 101 | Game | Win | 1.00 | | |
| 09/08/2021 | TSP Daily Briefing | Soccer | Early Sharp Buy | Estonia/Wales UNDER | 2.75 (-111) | Game | Win | 1.00 | | |
| 09/08/2021 | TSP Daily Briefing | Tennis | Early Sharp Buy | Sakkari | 116 | Game | Win | 1.20 | | |
| 09/08/2021 | TSP Daily Briefing | MLB | Early Sharp Buy | St. Louis | -107 | Game | Win | 1.00 | | |
| 09/08/2021 | Twitter | MLB | Book Need | Colorado | 126 | Game | Loss | -1.00 | | Low |
| 09/08/2021 | Twitter | MLB | Book Need | Colorado | 110 | 1st 5 Innings | Win | 1.10 | | Low |
| 09/08/2021 | Real-time LJP | Tennis | LJP | Sakkari | 105 | Game | Win | 1.10 | | |
| 09/09/2021 | TSP Daily Briefing | Soccer | Early Sharp Buy | Brazil/Peru UNDER | 2.5 (-120) | Game | Win | 1.00 | | |
| 09/09/2021 | TSP Daily Briefing | Soccer | Early Sharp Buy | Chile | 0.5 (-109) | Game | Loss | -1.10 | | |
| 09/09/2021 | Twitter | MLB | PUBLIC | NY Mets | -171 | Game | Loss | -1.70 | | |
| 09/09/2021 | Twitter | MLB | PUBLIC | KC/BAL UNDER | 9 (-105) | Game | Win | 1.00 | | |
| 09/09/2021 | Real-time LJP | MLB | LJP | Oakland | -138 | Game | Win | 1.00 | 1U | |
| 09/09/2021 | Real-time LJP | NFL | LJP | DAL/TB OVER | 52.5 | Game | Win | 1.00 | 1OPEN | |
| 09/09/2021 | Telegram | Soccer | Primary Angle | Peru/Brazil UNDER | 2.5 (-125) | Game | Win | 1.00 | 2U | |
| 09/09/2021 | Twitter | NFL | Pizza Prop | Fournette Scres 1st TD | 1200 | Game | Loss | -1.00 | | |
| 09/09/2021 | Twitter | NFL | Pizza Prop | Brady to Throw an INT | 107 | Game | Win | 1.10 | | |
| 09/10/2021 | TSP Daily Briefing | MLB | Early Sharp Buy | Cleveland | 137 | Game | Loss | -1.00 | | |
| 09/10/2021 | TSP Daily Briefing | Soccer | Early Sharp Buy | Atlanta | 110 | Game | Win | 1.10 | | |
| 09/10/2021 | Real-time LJP | MLB | LJP | TB/DET UNDER | 9 (-106) | Game | Loss | -1.10 | 1U | |
| 09/10/2021 | Twitter | MLB | Book Need | Cleveland | 121 | Game | Loss | -1.00 | | Low |
| 09/10/2021 | Twitter | MLB | Book Need | Cleveland | 115 | 1st 5 Innings | Loss | -1.00 | | Low |
| 09/10/2021 | Twitter | MLB | PUBLIC | Tampa | -162 | Game | Loss | -1.60 | | |
| 09/10/2021 | Twitter | MLB | PUBLIC | TEX/OAK OVER | 8.5 (-105) | Game | Win | 1.00 | | |
| 09/10/2021 | Twitter | NCAAF | PUBLIC | Coastal Carolina | -26.5 | Game | Win | 1.00 | | |
| 09/10/2021 | Twitter | NCAAF | PUBLIC | KAN/CCAR OVER | 52 | Game | Win | 1.00 | | |
| 09/11/2021 | TSP Daily Briefing | NCAAF | Early Sharp Buy | Nebraska | -13.5 | Game | Win | 1.00 | | |
| 09/11/2021 | TSP Daily Briefing | NCAAF | Early Sharp Buy | Pittsburgh | -4 | Game | Win | 1.00 | | |
| 09/11/2021 | TSP Daily Briefing | Tennis | Early Sharp Buy | Raducanu | -173 | Game | Win | 1.00 | | |
| 09/11/2021 | TSP Daily Briefing | NCAAF | Early Sharp Buy | Air Force/Navy OVER | 40 | Game | Loss | -1.10 | | |
| 09/11/2021 | TSP Daily Briefing | MLB | Early Sharp Buy | LAA/HOU UNDER | 8.5 (-106) | Game | Win | 1.00 | | |
| 09/11/2021 | TSP Daily Briefing | Various | Parlay | Nebraska -14, Pittsburgh -4, Raducanu -173, Arizona +3 | 998 | Game | Win | 10.00 | | |
| 09/11/2021 | Twitter | NCAAF | PUBLIC | Ohio St | -15 | Game | Loss | -1.10 | | |
| 09/11/2021 | Twitter | NCAAF | PUBLIC | Rutgers/Syracuse OVER | 51 | Game | Loss | -1.10 | | |
| 09/11/2021 | Twitter | MLB | PUBLIC | Oakland | -176 | Game | Loss | -1.80 | | |
| 09/11/2021 | Twitter | MLB | PUBLIC | LAA/HOU OVER | 8.5 (-106) | Game | Loss | -1.10 | | |
| 09/11/2021 | Twitter | NCAAF | Known Bettor | Akron | 6.5 | Game | Loss | -1.10 | | |
| 09/11/2021 | Twitter | Tennis | Sharp | Raducanu | -175 | Game | Win | 1.00 | 1OPEN | |
| 09/11/2021 | Real-time LJP | NCAAF | LJP | Miami Ohio | 19 | Game | Win | 1.00 | 1OPEN | |
| 09/11/2021 | Real-time LJP | NCAAF | LJP | Tulsa/Oklahoma St UNDER | 51.5 | Game | Win | 1.00 | 0D | |
| 09/11/2021 | Real-time LJP | NCAAF | LJP | Nebraska | -13.5 | Game | Win | 1.00 | 1OPEN | |
| 09/11/2021 | Real-time LJP | NCAAF | LJP | Iowa St | -4 | Game | Loss | -1.10 | 1OPEN | |
| 09/11/2021 | Real-time LJP | NCAAF | LJP | Troy | 3 | Game | Loss | -1.10 | 1U | |
| 09/11/2021 | Real-time LJP | NCAAF | LJP | Arkansas | 6.5 | Game | Win | 1.00 | 1U | |
| 09/11/2021 | Real-time LJP | NCAAF | LJP | Washington | 6.5 | Game | Loss | -1.10 | 1OPEN | |
| 09/11/2021 | TSP Live | NCAAF | Book Need | East Carolina | 2.5 | Game | Loss | -1.10 | | Low |
| 09/11/2021 | TSP Live | NCAAF | Book Need | East Carolina | 0.5 | 1st Half | Win | 1.00 | | Low |
| 09/11/2021 | TSP Live | NCAAF | Book Need | Syracuse | 3 | Game | Loss | -1.10 | | Low |
| 09/11/2021 | TSP Live | NCAAF | Book Need | Syracuse | 0.5 | 1st Half | Win | 1.00 | | Low |
| 09/11/2021 | TSP Live | NCAAF | J.M. Premium | Nebraska | -13.5 | Game | Win | 1.00 | 1OPEN | |
| 09/11/2021 | TSP Live | NCAAF | Secondary Angle | Troy | 3 | Game | Loss | -1.10 | 1U | |
| 09/11/2021 | Telegram | NCAAF | Late Sharp Money | Utah | -7 | Game | Loss | -1.10 | 0/0 | |
| 09/11/2021 | Telegram | NCAAF | In-Play LJP | Iowa St | -5.5 | Game | Loss | -1.10 | 1U | |
| 09/12/2021 | TSP Daily Briefing | Tennis | Early Sharp Buy | Medvedev | 210 | Game | Win | 2.10 | | |
| 09/12/2021 | TSP Daily Briefing | NFL | Early Sharp Buy | SEA/IND OVER | 48.5 | Game | Loss | -1.10 | | |
| 09/12/2021 | TSP Daily Briefing | NFL | Early Sharp Buy | Cleveland | 5.5 | Game | Win | 1.00 | | |
| 09/12/2021 | TSP Daily Briefing | NFL | Early Sharp Buy | Cincinnati | 3 | Game | Win | 1.00 | | |
| 09/12/2021 | TSP Daily Briefing | NFL | Early Sharp Buy | Buffalo | -6.5 | Game | Loss | -1.10 | | |
| 09/12/2021 | TSP Daily Briefing | NFL | Teaser | Buffalo -0.5 & Colts +9 | -110 | Game | Loss | -1.10 | | |
| 09/12/2021 | TSP Daily Briefing | NFL | Parlay Hedge | Tennessee | -3 (+100) | Game | Loss | -1.50 | | |
| 09/12/2021 | TSP Live Analytics | NFL | Secondary Angle | New Orleans | 4 | Game | Win | 1.00 | 1U | |
| 09/12/2021 | Book Needs | NFL | Book Need | CLE/KC UNDER | 55 | Game | Loss | -1.10 | | Low |
| 09/12/2021 | Book Needs | NFL | Book Need | CLE/KC UNDER | 26.5 | 1st Half | Loss | -1.10 | | Low |
| 09/12/2021 | Book Needs | NFL | Book Need | NY Jets | 4 | Game | Loss | -1.10 | | Low |
| 09/12/2021 | Book Needs | NFL | Book Need | NY Jets | 3 | 1st Half | Loss | -1.10 | | Low |
| 09/12/2021 | Book Needs | NFL | Book Need | Detroit | 338 | Game | Loss | -1.00 | | Low |
| 09/12/2021 | Book Needs | NFL | Book Need | Detroit | 210 | 1st Half | Loss | -1.00 | | Low |
| 09/12/2021 | Book Needs | NFL | Book Need | Detroit | 9 | Game | Win | 1.00 | | Low |
| 09/12/2021 | Book Needs | NFL | Book Need | Detroit | 4.5 | 1st Half | Loss | -1.10 | | Low |
| 09/12/2021 | TSP Live Analytics | NFL | Primary Angle | Indianapolis | 3 | Game | Loss | -1.10 | 2U | |
| 09/12/2021 | Real-time LJP | NFL | LJP | NY Jets | 4 | Game | Loss | -1.10 | 1U | |
| 09/12/2021 | Real-time LJP | NFL | LJP | Arizona | 3 | Game | Win | 1.00 | 1U | |
| 09/12/2021 | Real-time LJP | NFL | LJP | Washington | 1 | Game | Loss | -1.10 | 1OPEN | |
| 09/12/2021 | Real-time LJP | NFL | LJP | Cincinnati | 3 | Game | Win | 1.00 | 1OPEN | |
| 09/12/2021 | Real-time LJP | NFL | LJP | Detroit | 9 | Game | Win | 1.00 | 1OPEN | |
| 09/12/2021 | Real-time LJP | NFL | LJP | Kansas City | -5 | Game | Loss | -1.10 | 1OPEN | |
| 09/12/2021 | Real-time LJP | NFL | LJP | New Orleans | 3 | Game | Win | 1.00 | 1U | |
| 09/12/2021 | Real-time LJP | NFL | LJP | Chicago/LA Rams OVER | 46 | Game | Win | 1.00 | 1U | |
| 09/12/2021 | Twitter | NFL | PUBLIC | San Francisco | -8.5 | Game | Loss | -1.10 | | |
| 09/12/2021 | Twitter | NFL | PUBLIC | CLE/KC OVER | 54.5 | Game | Win | 1.00 | | |
| 09/12/2021 | Twitter | MLB | PUBLIC | Atlanta | -282 | Game | Win | 1.00 | | |
| 09/12/2021 | Twitter | MLB | PUBLIC | SF/CHC OVER | 9 (-116) | Game | Win | 1.00 | | |
| 09/12/2021 | Twitter | NFL | Pizza Prop | Darnell Mooney To Score TD | 292 | Game | Loss | -1.00 | | |
| 09/12/2021 | Twitter | NFL | Pizza Prop | David Montgomery 1st TD | 750 | Game | Loss | -1.00 | | |
| 09/13/2021 | TSP Daily Briefing | Soccer | Early Sharp Buy | Elche | 0.5 (-107) | Game | Win | 1.00 | | |
| 09/13/2021 | TSP Daily Briefing | Soccer | Early Sharp Buy | Everton/Burnley UNDER | 2.25 (+101) | Game | Loss | -1.00 | | |
| 09/13/2021 | Real-time LJP | Soccer | LJP | Elche | 0.5 (-107) | Game | Win | 1.00 | 1OPEN | |
| 09/13/2021 | Twitter | MLB | PUBLIC | Houston | -182 | Game | Win | 1.00 | | |
| 09/13/2021 | Twitter | MLB | PUBLIC | AZ/LAD OVER | 8 (-103) | Game | Loss | -1.00 | | |
| 09/13/2021 | Twitter | NFL | Pizza Prop | Ty'Son Williams OV1.5 Receptions | -150 | Game | Win | 1.00 | | |
| 09/13/2021 | Twitter | NFL | Pizza Prop | Ruggs To Score 1st TD | 1500 | Game | Loss | -0.50 | | |
| 09/13/2021 | Twitter | NFL | Pizza Prop | Ruggs To Score A TD | 255 | Game | Loss | -0.50 | | |
| 09/14/2021 | TSP Daily Briefing | Soccer | Early Sharp Buy | Villarreal/Atalanta UNDER | 2.5 (-104) | Game | Loss | -1.00 | | |
| 09/14/2021 | TSP Daily Briefing | Tennis | Early Sharp Buy | Niemier | 198 | Game | Loss | -1.00 | | |
| 09/14/2021 | Telegram | MLB | Secondary Angle | Pittsburgh | 148 | Game | Win | 1.50 | 1U | |
| 09/14/2021 | Twitter | MLB | PUBLIC | Cincinnati | -154 | Game | Loss | -1.50 | | |
| 09/14/2021 | Twitter | MLB | PUBLIC | SD/SF OVER | 9 (-102) | Game | Loss | -1.00 | | |
| 09/14/2021 | TSP Newsletter | NCAAF | Early Sharp Buy | Middle Tennessee St | 13.5 | Game | | | | |
| 09/14/2021 | TSP Newsletter | NCAAF | Algorithm | Coastal Carolina | -13.5 | Game | | | | |
| 09/14/2021 | TSP Newsletter | NFL | My Handicapping | Indianapolis | 4 | Game | | | | |
| 09/14/2021 | Twitter | MLB | Pro's v Joe's | Pittsburgh | 148 | Game | Win | 1.50 | 1U | |
| 09/15/2021 | TSP Daily Briefing | Soccer | Early Sharp Buy | Tiraspol/Donetsk UNDER | 2.25 (-118) | Game | Win | 0.50 | | |
| 09/15/2021 | TSP Daily Briefing | MLB | Early Sharp Buy | NY Mets | -148 | Game | Loss | -1.50 | | |
| 09/15/2021 | TSP Daily Briefing | Soccer | Early Sharp Buy | Leipzig | 1.5 (-114) | Game | Loss | -1.10 | | |
| 09/15/2021 | Twitter | MLB | PUBLIC | Milwaukee | -210 | Game | Loss | -2.10 | | |
| 09/15/2021 | Twitter | MLB | PUBLIC | STL/NYM OVER | 8 (-113) | Game | Win | 1.00 | | |
| 09/15/2021 | Twitter | MLB | Sharp | NY Mets | -166 | Game | Loss | -1.70 | 1OPEN | |
| 09/15/2021 | Twitter | Soccer | Sharp | Montreal | 0.5 (-101) | Game | Win | 1.00 | 0/0 | |
| 09/16/2021 | TSP Daily Briefing | Golf | Early Sharp Buy | Piercy over Knox | -110 | Full Tourney | | | | |
| 09/16/2021 | TSP Daily Briefing | MLB | Early Sharp Buy | Kansas City | 110 | Game | Loss | -1.00 | | |
| 09/16/2021 | TSP Daily Briefing | WNBA | Early Sharp Buy | Atlanta | 1 | Game | Loss | -1.10 | | |
| 09/16/2021 | TSP Daily Briefing | Soccer | Early Sharp Buy | Lokomotiv Moscow | 0.25 (-104) | Game | Win | 0.50 | | |
| 09/16/2021 | Telegram | Golf | Primary Angle | Piercy over Knox | -110 | Full Tourney | | | 2U | |
| 09/16/2021 | Twitter | MLB | PUBLIC | NY Yankees | -233 | Game | Loss | -2.30 | | |
| 09/16/2021 | Twitter | MLB | PUBLIC | NYY/BAL OVER | 10 (-105) | Game | Loss | -1.10 | | |
| 09/16/2021 | Twitter | NFL | Sharp | NY Giants | 4 | Game | Win | 1.00 | 1U | |
| 09/16/2021 | Twitter | NFL | Pizza Prop | Golladay Longest Reception OVER | 22.5 (-125) | Game | Loss | -1.30 | | |
| 09/16/2021 | Twitter | NFL | Pizza Prop | Logan Thomas 1st TD | 950 | Game | Loss | -0.50 | | |
| 09/16/2021 | Real-time LJP | NFL | LJP | NY Giants | 168 | Game | Loss | -1.00 | 1U | |
| 09/17/2021 | TSP Daily Briefing | Tennis | Early Sharp Buy | Vondrousova | -121 | Game | Win | 1.00 | | |
| 09/17/2021 | TSP Daily Briefing | MLB | Early Sharp Buy | San Diego | 119 | Game | Loss | -1.00 | | |
| 09/17/2021 | Twitter | MLB | PUBLIC | Maryland | -7 | Game | Loss | -1.10 | | |
| 09/17/2021 | Twitter | MLB | PUBLIC | UCF/Louisville OVER | 67.5 | Game | Win | 1.00 | | |
| 09/17/2021 | Twitter | NCAAF | PUBLIC | LA Dogers | -168 | Game | Loss | -1.70 | | |
| 09/17/2021 | Twitter | NCAAF | PUBLIC | SD/STL OVER | 9 (-106) | Game | Win | 1.00 | | |
| 09/17/2021 | Twitter | NCAAF | Sharp | Illinois | 7 | Game | Win | 1.00 | 1U | |
| 09/17/2021 | Twitter | NCAAF | Book Need | Illinois | 7 | Game | Win | 1.00 | | Low |
| 09/17/2021 | Twitter | NCAAF | Book Need | Illinois | 4 | 1st Half | Win | 1.00 | | Low |
| 09/17/2021 | Real-time LJP | NCAAF | LJP | Central Florida | -7 | Game | Loss | -1.10 | 0D | |
| Date | Location | League | Content | Angle | Odds/Spread | Duration | Result | ROI (Units) | LJP Score | Notes |
---
Algorithm Log
| Date | Location | League | Content | Angle | Odds/Spread | Duration | Result | ROI (Units) | Notes |
| --- | --- | --- | --- | --- | --- | --- | --- | --- | --- |
| 06/01/2021 | Twitter | MLB | Algorithm | CWS/CLE UNDER | 0.5 (-152) | 1st Inning | Loss | -1.50 | v2 |
| 06/01/2021 | Twitter | MLB | Algorithm | CWS/CLE UNDER | 3.5 (+102) | 1st 5 Innings | Loss | -1.00 | |
| 06/03/2021 | Twitter | MLB | Algorithm | BOS/HOU UNDER | 5 (-116) | 1st 5 Innings | Win | 1.00 | |
| 06/03/2021 | Twitter | MLB | Algorithm | BOS/HOU UNDER | 9 (-103) | Game | Win | 1.00 | |
| 06/04/2021 | Twitter | MLB | Algorithm | HOU/TOR UNDER | 8.5 (-100) | Game | Loss | -1.00 | |
| 06/05/2021 | Twitter | MLB | Algorithm | HOU/TOR UNDER | 5.5 (-116) | 1st 5 Innings | Loss | -1.20 | |
| 06/05/2021 | Twitter | MLB | Algorithm | CHC/SF UNDER | 7.5 (-118) | Game | Win | 1.00 | |
| 06/06/2021 | Twitter | MLB | Algorithm | SEA/LAA UNDER | 0.5 (+101) | 1st Inning | Loss | -1.00 | v1 |
| 06/06/2021 | Twitter | MLB | Algorithm | NYM/SD UNDER | 0.5 (-137) | 1st Inning | Win | 1.00 | v2 |
| 06/06/2021 | Twitter | MLB | Algorithm | TB/Tex UNDER | 8 (-108) | Game | Push | 0.00 | |
| 06/07/2021 | Twitter | MLB | Algorithm | KC/LAA UNDER | 5 (-120) | 1st 5 Innings | Loss | -1.20 | |
| 06/07/2021 | Twitter | MLB | Algorithm | KC/LAA UNDER | 9 (-114) | Game | Loss | -1.10 | |
| 06/08/2021 | Twitter | MLB | Algorithm | ATL/PHI UNDER | 0.5 (-101) | 1st Inning | Loss | -1.00 | v2 |
| 06/08/2021 | Twitter | MLB | Algorithm | KC/LAA UNDER | 4.5 (-105) | 1st 5 Innings | Loss | -1.10 | |
| 06/08/2021 | Twitter | MLB | Algorithm | KC/LAA UNDER | 8.5 (-101) | Game | Loss | -1.00 | |
| 06/11/2021 | Twitter | MLB | Algorithm | TOR/BOS UNDER | 9.5 (+110) | Game | Loss | -1.00 | |
| 06/15/2021 | Twitter | MLB | Algorithm | TOR/BOS UNDER | 5.5 (-120) | 1st 5 Innings | Win | 1.00 | |
| 06/15/2021 | Twitter | MLB | Algorithm | PIT/WAS OVER | 9 (-103) | Game | Loss | -1.00 | |
| 06/15/2021 | Twitter | MLB | Algorithm | MIN/SEA UNDER | 4.5 (-111) | 1st 5 Innings | Loss | -1.10 | |
| 06/15/2021 | Twitter | MLB | Algorithm | MIN/SEA UNDER | 8.5 (-106) | Game | Loss | -1.10 | |
| 06/30/2021 | Twitter | MLB | Algorithm | BAL/HOU UNDER | 0.5 (+110) | 1st Inning | Loss | -1.00 | v2 |
| 06/30/2021 | Twitter | MLB | Algorithm | BAL/HOU UNDER | 5 (-105) | 1st 5 Innings | Loss | -1.10 | |
| 07/01/2021 | Twitter | MLB | Algorithm | WAS/LAD OVER | 0.5 (-125) | 1st Inning | Win | 1.00 | v1 |
| 07/01/2021 | Twitter | MLB | Algorithm | HOU/CLE UNDER | 4.5 (-105) | 1st 5 Innings | Loss | -1.10 | |
| 07/01/2021 | Twitter | MLB | Algorithm | HOU/CLE UNDER | 8.5 (-102) | Game | Loss | -1.00 | |
| 07/01/2021 | Twitter | MLB | Algorithm | UNDER | 122.5 (-100) | Salami | PPD | 0.00 | |
| 07/02/2021 | Twitter | MLB | Algorithm | BOS/OAK UNDER | 4.5 (-111) | 1st 5 Innings | Win | 1.00 | |
| 07/02/2021 | Twitter | MLB | Algorithm | CLE/HOU UNDER | 9 (-115) | Game | Push | 0.00 | |
| 07/02/2021 | Twitter | MLB | Algorithm | SALAMI UNDER | 143.5 (-115) | Game | No Bet | 0.00 | |
| 07/03/2021 | Twitter | MLB | Algorithm | MIA/ATL OVER | 0.5 (-117) | 1st Inning | Loss | -1.20 | v2 |
| 07/03/2021 | Twitter | MLB | Algorithm | HOU/CLE UNDER | 5.5 (-121) | 1st 5 Innings | Win | 1.00 | |
| 07/03/2021 | Twitter | MLB | Algorithm | NYM/NYY OVER | 8.5 (-111) | Game | Win | 1.00 | |
| 07/04/2021 | Twitter | MLB | Algorithm | MIA/ATL OVER | 0.5 (-112) | 1st Inning | Loss | -1.10 | v1 |
| 07/04/2021 | Twitter | MLB | Algorithm | MIA/ATL OVER | 8.5 (-101) | Game | Win | 1.00 | |
| 07/05/2021 | Twitter | MLB | Algorithm | CLE/TB UNDER | 5 (-119) | 1st 5 Innings | Loss | -1.20 | |
| 07/05/2021 | Twitter | MLB | Algorithm | CLE/TB UNDER | 8.5 (+104) | Game | Loss | -1.00 | |
| 07/06/2021 | Twitter | MLB | Algorithm | OAK/HOU UNDER | 4.5 (-116) | 1st 5 Innings | Loss | -1.20 | |
| 07/06/2021 | Twitter | MLB | Algorithm | OAK/HOU UNDER | 8.5 (-114) | Game | Loss | -1.10 | |
| 07/07/2021 | Twitter | MLB | Algorithm | BOS/LAA UNDER | 5 (-120) | 1st 5 Innings | Loss | -1.20 | |
| 07/07/2021 | Twitter | MLB | Algorithm | ATL/PIT OVER | 9.5 (-103) | Game | Win | 1.00 | |
| 07/07/2021 | Twitter | MLB | Algorithm | DET/TEX UNDER | 8 (-100) | Game | Push | 0.00 | |
| 07/07/2021 | Twitter | MLB | Algorithm | BOS/LAA UNDER | 9 (-105) | Game | Push | 0.00 | |
| 07/08/2021 | Twitter | MLB | Algorithm | PHI/CHC UNDER | 4 (-113) | 1st 5 Innings | Push | 0.00 | |
| 07/08/2021 | Twitter | MLB | Algorithm | KC/CLE OVER | 9.5 (-105) | Game | Win | 1.00 | |
| 07/08/2021 | Twitter | MLB | Algorithm | PHI/CHC UNDER | 7.5 (-115) | Game | Loss | -1.20 | |
| 07/09/2021 | Twitter | MLB | Algorithm | CWS/BAL OVER | 6 (-101) | 1st 5 Innings | Loss | -1.00 | |
| 07/09/2021 | Twitter | MLB | Algorithm | CWS/BAL OVER | 10 (-108) | Game | Win | 1.00 | |
| 07/09/2021 | Twitter | MLB | Algorithm | CIN/MIL OVER | 9 (+100) | Game | Loss | -1.00 | |
| 07/09/2021 | Twitter | MLB | Algorithm | OAK/TEX UNDER | 9.5 (-118) | Game | Win | 1.00 | |
| 07/09/2021 | Twitter | MLB | Algorithm | WAS/SF OVER | 8.5 (-115) | Game | Loss | -1.20 | |
| 07/10/2021 | Twitter | MLB | Algorithm | KC/CLE UNDER | 4.5 (+100) | 1st 5 Innings | Loss | -1.00 | |
| 07/10/2021 | Twitter | MLB | Algorithm | WAS/SF OVER | 8.5 (-110) | Game | Win | 1.00 | |
| 07/10/2021 | Twitter | MLB | Algorithm | KC/CLE UNDER | 9 (-116) | Game | Loss | -1.20 | |
| 07/11/2021 | Twitter | MLB | Algorithm | NYY/HOU UNDER | 4.5 (+100) | 1st 5 Innings | Win | 1.00 | |
| 07/11/2021 | Twitter | MLB | Algorithm | TB/TOR UNDER | 8.5 (-105) | Game | Win | 1.00 | |
| 07/11/2021 | Twitter | MLB | Algorithm | NYY/HOU UNDER | 8.5 (-102) | Game | Loss | -1.00 | |
| 07/12/2021 | Twitter | MLB | Algorithm | Gallo | 402 | Game | Loss | -0.50 | HRD |
| 07/12/2021 | Twitter | MLB | Algorithm | Olson | 658 | Game | Loss | -0.35 | HRD |
| 07/12/2021 | Twitter | MLB | Algorithm | Soto | 1059 | Game | Loss | -0.20 | HRD |
| 07/16/2021 | Twitter | MLB | Algorithm | TB/ATL OVER | 4.5 (-111) | 1st 5 Innings | Win | 1.00 | |
| 07/16/2021 | Twitter | MLB | Algorithm | TB/ATL OVER | 8.5 (-112) | Game | Win | 1.00 | |
| 07/16/2021 | Twitter | MLB | Algorithm | HOU/CWS UNDER | 9 (-117) | Game | Win | 1.00 | |
| 07/17/2021 | Twitter | MLB | Algorithm | CLE/OAK UNDER | 4.5 (100) | 1st 5 Innings | Win | 1.00 | |
| 07/17/2021 | Twitter | MLB | Algorithm | CLE/OAK UNDER | 9 (-112) | Game | Win | 1.00 | |
| 07/17/2021 | Twitter | MLB | Algorithm | BOS/NYY UNDER | 8 (-115) | Game | No Bet | 0.00 | |
| 07/18/2021 | Twitter | MLB | Algorithm | HOU/CWS UNDER | 4.5 (-118) | 1st 5 Innings | Win | 1.00 | |
| 07/18/2021 | Twitter | MLB | Algorithm | HOU/CWS UNDER | 8 (+100) | Game | Win | 1.00 | |
| 07/19/2021 | Twitter | MLB | Algorithm | LAA/OAK UNDER | 8 (-103) | Game | Win | 1.00 | |
| 07/19/2021 | Twitter | MLB | Algorithm | LAA/OAK UNDER | 4.5 (-120) | 1st 5 Innings | Win | 1.00 | |
| 07/20/2021 | Twitter | MLB | Algorithm | TEX/DET UNDER | 4.5 (-115) | Game | Win | 1.00 | |
| 07/20/2021 | Twitter | MLB | Algorithm | TEX/DET UNDER | 8.5 (+101) | 1st 5 Innings | Win | 1.00 | |
| 07/21/2021 | Twitter | MLB | Algorithms | SF/LAD UNDER | 4.5 (-116) | Game | Win | 1.00 | |
| 07/21/2021 | Twitter | MLB | Algorithms | SF/LAD UNDER | 8 (+102) | Game | Win | 1.00 | |
| 07/23/2021 | Twitter | MLB | Algorithm | STL/CIN OVER | 5 (-118) | 1st 5 Innings | Push | 0.00 | |
| 07/26/2021 | Twitter | MLB | Algorithms | DET/MIN OVER | 5.5 (+101) | 1st 5 Innings | Loss | -1.00 | |
| 07/27/2021 | Twitter | MLB | Algorithms | AZ/TEX UNDER | 4.5 (-108) | 1st 5 Innings | Loss | -1.10 | |
| 07/27/2021 | Twitter | MLB | Algorithms | AZ/TEX UNDER | 8 (-112) | Game | Loss | -1.10 | |
| 07/28/2021 | Twitter | MLB | Algorithms | HOU/SEA UNDER | 4.5 (-112) | 1st 5 Innings | Win | 1.10 | |
| 07/28/2021 | Twitter | MLB | Algorithms | HOU/SEA UNDER | 8.5 (-102) | Game | Loss | -1.00 | |
| 07/30/2021 | Twitter | MLB | Algorithms | OAK/LAA UNDER | 8.5 (-109) | Game | Win | 1.00 | |
| 07/30/2021 | Twitter | MLB | Algorithms | MIL/ATL OVER | 8.5 (-115) | Game | Win | 1.00 | |
| 07/31/2021 | Twitter | MLB | Algorithms | PHI/PIT UNDER | 8 (-100) | Game | Win | 1.00 | |
| 08/02/2021 | Twitter | MLB | Algorithms | CLE/TOR UNDER | 9 (+103) | Game | Win | 1.00 | |
| 08/02/2021 | Twitter | MLB | Algorithms | PHI/WAS U DER | 8.5 (+101) | Game | Loss | -1.00 | |
| 08/02/2021 | Twitter | MLB | Algorithms | PHI/WAS UNDER | 5 (-120) | 1st 5 Innings | Win | 1.00 | |
| 08/03/2021 | Twitter | MLB | Algorithms | KC/CWS UNDER | 5 (-111) | 1st 5 Innings | Win | 1.00 | |
| 08/04/2021 | Twitter | MLB | Algorithms | SEA/TB UNDER | 4.5 (-120) | 1st 5 Innings | Win | 1.00 | |
| 08/04/2021 | Twitter | MLB | Algorithms | SEA/TB UNDER | 8 (-111) | Game | Win | 1.00 | |
| 08/05/2021 | Twitter | MLB | Algorithm | PHI//WAS UNDER | 8.5 (-102) | Game | Loss | -1.00 | |
| 08/05/2021 | Twitter | MLB | Algorithm | PHI//WAS UNDER | 4.5 (-120) | 1st 5 Innings | Loss | -1.20 | |
| 08/06/2021 | Twitter | MLB | Algorithm | MIN/HOU UNDER | 5 (-115) | 1st 5 Innings | Push | 0.00 | |
| 08/06/2021 | Twitter | MLB | Algorithm | LAA/LAD UNDER | 8.5 (-111) | Game | Win | 1.00 | |
| 08/06/2021 | Twitter | MLB | Algorithm | MIN/HOU UNDER | 9.5 (-106) | Game | Win | 1.00 | |
| 08/07/2021 | Twitter | MLB | Algorithm | MIN/HOU UNDER | 4.5 (-101) | 1st 5 Innings | Win | 1.00 | |
| 08/07/2021 | Twitter | MLB | Algorithm | MIN/HOU UNDER | 9 (-108) | Game | Win | 1.00 | |
| 08/07/2021 | Twitter | Horses | Algorithm | Superfecto over Empty Tomb | -118 | Game | Win | 1.00 | |
| 08/08/2021 | Twitter | MLB | Algorithm | TEX/OAK UNDER | 0.5 (-106) | 1st Inning | Loss | -1.10 | v1 |
| 08/10/2021 | Twitter | MLB | Algorithm | NYY/KC OVER | 0.5 (-133) | 1st Inning | Win | 1.00 | v1 |
| 08/10/2021 | Twitter | MLB | Algorithm | NYY/KC OVER | 10.5 (+103) | Game | Win | 1.00 | |
| 08/11/2021 | Twitter | MLB | Algorithm | STL/PIT OVER | 0.5 (-115) | 1st Inning | Loss | -1.20 | v2 |
| 08/11/2021 | Twitter | MLB | Algorithm | STL/PIT OVER | 4.5 (-112) | 1st 5 Innings | Loss | -1.10 | |
| 08/12/2021 | Twitter | MLB | Algorithm | STL/PIT OVER | 0.5 (-118) | 1st Inning | Win | 1.00 | v1 |
| 08/12/2021 | Twitter | MLB | Algorithm | STL/PIT OVER | 4.5 (-111) | 1st 5 Innings | Win | 1.00 | |
| 08/13/2021 | Twitter | MLB | Algorithm | CHC/MIA UNDER | 3.5 (+101) | 1st 5 Innings | Loss | -1.00 | |
| 08/13/2021 | Twitter | MLB | Algorithm | CHC/MIA UNDER | 7.5 (-120) | Game | Loss | -1.20 | |
| 08/14/2021 | Twitter | MLB | Algorithm | SD/AZ UNDER | 4.5 (+104) | 1st 5 Innings | Loss | -1.00 | |
| 08/14/2021 | Twitter | MLB | Algorithm | SD/AZ UNDER | 9 (-115) | Game | Win | 1.00 | |
| 08/16/2021 | Twitter | MLB | Algorithm | ATL/MIA UNDER | 4.5 (-118) | 1st 5 Innings | Loss | -1.20 | |
| 08/16/2021 | Twitter | MLB | Algorithm | ATL/MIA UNDER | 8.5 (-115) | Game | Loss | -1.20 | |
| 08/17/2021 | Twitter | MLB | Algorithm | SEA/TEX UNDER | 4.5 (-104) | 1st 5 Innings | Win | 1.00 | |
| 08/17/2021 | Twitter | MLB | Algorithm | LAA/DET OVER | 9.5 (105) | Game | Win | 1.10 | |
| 08/18/2021 | Twitter | MLB | Algorithm | BAL/TB UNDER | 5 (-111) | 1st 5 Innings | Loss | -1.10 | |
| 08/18/2021 | Twitter | MLB | Algorithm | LAA/DET UNDER | 4 (-102) | 1st 5 Innings | Win | 1.00 | |
| 08/18/2021 | Twitter | MLB | Algorithm | BAL/TB UNDER | 9 (-107) | Game | Loss | -1.10 | |
| 08/19/2021 | Twitter | MLB | Algorithm | MIL/STL OVER | 4 (-107) | 1st 5 Innings | Win | 1.00 | |
| 08/19/2021 | Twitter | MLB | Algorithm | MIL/STL OVER | 8 (+101) | Game | Win | 1.00 | |
| 08/20/2021 | Twitter | MLB | Algorithm | CWS/TB UNDER | 4 (-104) | 1st 5 Innings | Loss | -1.00 | |
| 08/20/2021 | Twitter | MLB | Algorithm | CWS/TB UNDER | 9 (-119) | Game | Loss | -1.20 | |
| 08/20/2021 | Twitter | MLB | Algorithm | PHI/SD OVER | 5 (+104) | 1st 5 Innings | Push | 0.00 | |
| 08/20/2021 | Twitter | MLB | Algorithm | PHI/SD OVER | 9 (+104) | Game | Loss | -1.00 | |
| 08/22/2021 | Twitter | Horses | Algorithm | Charlie Five O over Therisastormbrewin | -108 | Race | Win | 1.00 | |
| 08/22/2021 | Twitter | MLB | Algorithm | WAS/MIL UNDER | 5 (-119) | 1st 5 Innings | Loss | -1.20 | |
| 08/22/2021 | Twitter | MLB | Algorithm | WAS/MIL UNDER | 9 (-113) | Game | Loss | -1.10 | |
| 08/22/2021 | Twitter | MLB | Algorithm | PIT/STL OVER | 4.5 (-108) | 1st 5 Innings | Loss | -1.10 | |
| 08/22/2021 | Twitter | MLB | Algorithm | NYM/LAD OVER | 4.5 (-108) | 1st 5 Innings | Win | 1.00 | |
| 08/23/2021 | Twitter | MLB | Algorithm | SEA/OAK OVER | 4.5 (+105) | 1st 5 Innings | Loss | -1.00 | |
| 08/24/2021 | Twitter | MLB | Algorithm | BAL/LAA OVER | 6 (-105) | 1st 5 Innings | Win | 1.00 | |
| 08/25/2021 | Twitter | MLB | Algorithm | MIL/CIN UNDER | 4 (+104) | 1st 5 Innings | Win | 1.00 | |
| 08/27/2021 | Twitter | MLB | Algorithm | CHC/CWS UNDER | 5 (-104) | 1st 5 Innings | Loss | -1.00 | |
| 08/27/2021 | Twitter | MLB | Algorithm | CHC/CWS UNDER | 9 (+104) | Game | Loss | -1.00 | |
| 08/27/2021 | Twitter | MLB | Algorithm | PHI/AZ UNDER | 8.5 (+103) | Game | Loss | -1.00 | |
| 08/28/2021 | Twitter | Horses | Algorithm | Royal Flag over Harvey's Lil Goil | 104 | Race | Win | 1.00 | Qual |
| 08/28/2021 | Twitter | MLB | Algorithm | STL/PIT OVER | 4.5 (+102) | 1st 5 Innings | Win | 1.00 | |
| 08/28/2021 | Twitter | MLB | Algorithm | PHI/AZ UNDER | 5 (-119) | Game | Win | 1.00 | |
| 08/29/2021 | Twitter | MLB | Algorithm | SF/ATL OVER | 0.5 (-116) | 1st Inning | Loss | -1.20 | v1 |
| 08/30/2021 | Twitter | MLB | Algorithm | STL/CIN OVER | 9.5 (+104) | Game | Loss | -1.00 | |
| 08/31/2021 | Twitter | MLB | Algorithm | CHC/MIN UNDER | 5 (-101) | 1st 5 Innings | Win | 1.00 | |
| 08/31/2021 | Twitter | MLB | Algorithm | CHC/MIN UNDER | 9.5 (-110) | Game | Win | 1.00 | |
| 09/01/2021 | Twitter | MLB | Algorithm | NYY/LAA UNDER | 4.5 (-120) | 1st 5 Innings | Win | 1.00 | |
| 09/01/2021 | Twitter | MLB | Algorithm | NYY/LAA UNDER | 8.5 (-109) | Game | Win | 1.00 | |
| 09/02/2021 | Twitter | Horses | Algorithm | Mubtadaa over Deferred Taxes | -122 | Race | Win | 1.00 | |
| 09/03/2021 | Twitter | MLB | Algorithm | TEX/LAA UNDER | 8 (-120) | Game | Win | 1.00 | |
| 09/03/2021 | Twitter | Horses | Algorithm | Prince of Pharoahs over Work Out | -135 | Race | Win | 1.00 | |
| 09/04/2021 | Twitter | MLB | Algorithm | CWS/KC UNDER | 8.5 (-107) | Game | Loss | -1.10 | |
| 09/05/2021 | Twitter | Horses | Algorithm | High Limit Room over Uncle's Gem | -115 | Race | Win | 1.00 | |
| 09/05/2021 | Twitter | MLB | Algorithm | CWS/KC UNDER | 4.5 (-110) | 1st 5 Innings | Win | 1.00 | |
| 09/05/2021 | Twitter | MLB | Algorithm | CWS/KC UNDER | 8.5 (-102) | Game | Win | 1.00 | |
| 09/06/2021 | Twitter | MLB | Algorithm | CHC/CIN UNDER | 8 (+100) | Game | Win | 1.00 | |
| 09/06/2021 | Twitter | Horses | Algorithm | Abaan over Conglomerate | -108 | Race | Win | 1.00 | |
| 09/07/2021 | Twitter | MLB | Algorithm | PHI/MIL UNDER | 0.5 (-111) | 1st Inning | Win | 1.00 | |
| 09/07/2021 | Twitter | MLB | Algorithm | PHI/MIL UNDER | 8 (-107) | Game | Loss | -1.10 | |
| 09/08/2021 | Twitter | MLB | Algorithm | TB/BOS UNDER | 5 (+100) | 1st 5 Innings | Win | 1.00 | |
| 09/08/2021 | Twitter | MLB | Algorithm | TB/BOS UNDER | 9.5 (-101) | Game | Win | 1.00 | |
| 09/08/2021 | Twitter | MLB | Algorithm | TOR/NYY OVER | 10 (-104) | Game | Loss | -1.00 | |
| 09/09/2021 | Twitter | MLB | Algorithm | TOR/NYY OVER | 9.5 (-103) | Game | Win | 1.00 | |
| 09/10/2021 | Twitter | MLB | Algorithm | LAA/HOU UNDER | 4 (-115) | 1st 5 Innings | Loss | -1.20 | |
| 09/10/2021 | Twitter | MLB | Algorithm | LAA/HOU UNDER | 7.5 (-101) | Game | Loss | -1.00 | |
| 09/11/2021 | Twitter | MLB | Algorithm | TB/DET UNDER | 9 (-107) | Game | Push | 0.00 | |
| 09/12/2021 | Twitter | MLB | Algorithm | TB/DET UNDER | 9 (-110) | Game | Loss | -1.10 | |
| 09/12/2021 | Twitter | NFL | Algorithm | Cincinnati | 0.5 (-133) | Game | Win | 1.00 | |
| 09/13/2021 | Twitter | MLB | Algorithm | BOS/SEA UNDER | 8 (-103) | Game | Loss | -1.00 | |
| 09/13/2021 | Twitter | MLB | Algorithm | Grand Salami UNDER | 72.5 (-113) | Game | Win | 1.00 | |
| 09/14/2021 | Twitter | MLB | Algorithm | TB/TOR UNDER | 9 (-110) | Game | Win | 1.00 | |
| 09/15/2021 | Twitter | MLB | Algorithm | HOU/TEX UNDER | 4.5 (-101) | 1st 5 Innings | Loss | -1.00 | |
| 09/15/2021 | Twitter | MLB | Algorithm | HOU/TEX UNDER | 9 (-111) | Game | Push | 0.00 | |
| 09/16/2021 | Twitter | MLB | Algorithm | HOU/TEX UNDER | 4.5 (-115) | 1st 5 Innings | Loss | -1.20 | |
| 09/16/2021 | Twitter | MLB | Algorithm | HOU/TEX UNDER | 8.5 (-101) | Game | Loss | -1.00 | |
| 09/16/2021 | Twitter | MLB | Algorithm | CIN/PIT UNDER | 8 (103) | Game | Win | 1.00 | |
| 09/17/2021 | Twitter | MLB | Algorithm | CWS/TEX UNDER | 4.5 (-110) | Game | Loss | -1.10 | |
| 09/17/2021 | Twitter | MLB | Algorithm | CWS/TEX UNDER | 8.5 (+104) | Game | Win | 1.00 | |
| Date | Location | League | Content | Angle | Odds/Spread | Duration | Result | ROI (Units) | Notes |