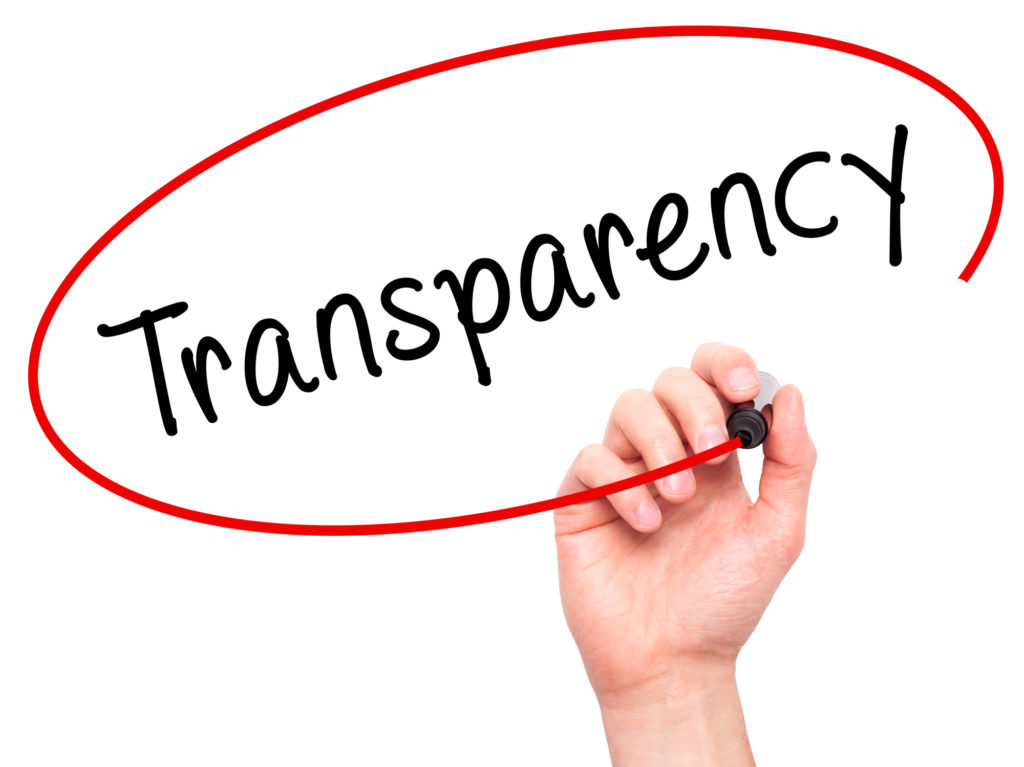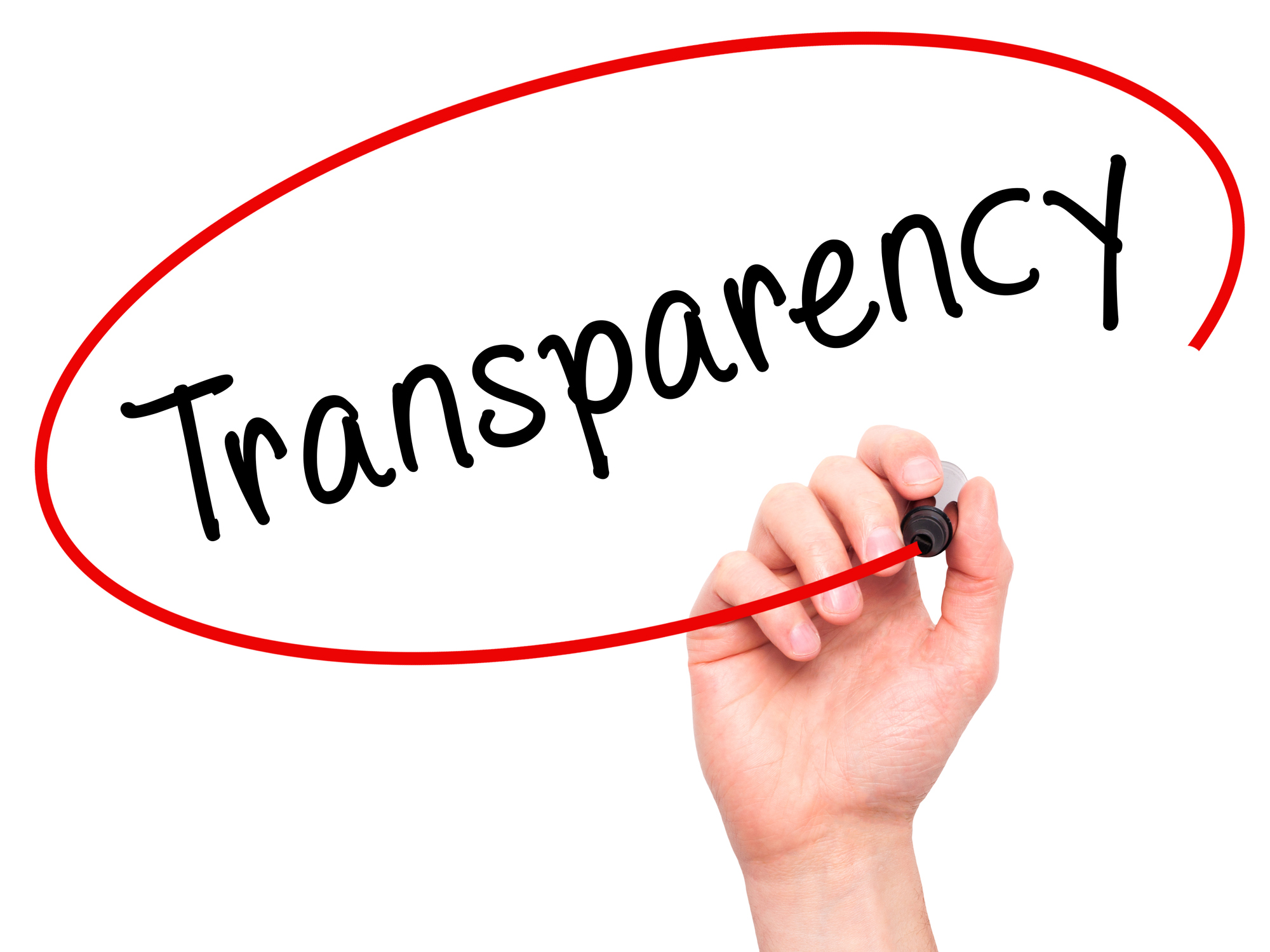 The TSP Content Tracking Log allows for the most transparent record keeping possible! Every bit of posted content, paid and free, will appear the next morning in the TSP Content Tracking Log. You will also find a separate log of my algorithm plays, along with a log of Hermes wagers as you scroll down on this page.
You have the option of downloading any of the tracking logs at any time in Excel or CSV format. You can also copy and paste it the information in the log to another program using the "Copy" feature. You can obtain a print format using the "Print" option or download the data as a PDF file using the "PDF" option.

Underneath each column you can filter the results. For example, scroll to the "LJP Score" column. On the bottom of the column you will see "LJP Score". On that line type "1U" and press "Enter" (or whatever execute button your keyboard has… Go, Return, etc.). Doing so will show ONLY the LJP 1U Scores in the log. You can do the same in other columns to search for "Yankees" and see the performance on events involving Yankees. You can even search "1U" and "Yankees" to see performance of LJP 1U Scores involving the Yankees. Play around and enjoy!
TSP Content Log
| Date | Location | League | Content | Angle | Odds/Spread | Duration | Result | ROI (Units) | LJP Score | Analytic | Notes |
| --- | --- | --- | --- | --- | --- | --- | --- | --- | --- | --- | --- |
| 06/01/2021 | Twitter | NBA | Book Need | POR/DEN UNDER | 226 | Game | Loss | -1.10 | | | Low |
| 06/01/2021 | Telegram | MLB | Secondary Angle | Cubs | -113 | Game | Win | 1.00 | 1U | | |
| 06/01/2021 | TSP Daily Briefing | MLB | Early Sharp Buy | Miami | 134 | Game | Loss | -1.00 | 1U | | |
| 06/01/2021 | TSP Daily Briefing | MLB | Early Sharp Buy | Cubs | 101 | Game | Win | 1.00 | | | |
| 06/01/2021 | TSP Daily Briefing | MLB | Early Sharp Buy | Washington | 123 | Game | Win | 1.20 | | | |
| 06/01/2021 | TSP Daily Briefing | MLB | Early Sharp Buy | NY Yankees | 109 | Game | Win | 1.10 | | | |
| 06/01/2021 | TSP Daily Briefing | NBA | Early Sharp Buy | Phoenix | -5 (-110) | Game | Win | 1.00 | | | |
| 06/02/2021 | Twitter | NHL | Book Need | Montreal | 118 | 1st Period | Win | 1.20 | | | High |
| 06/02/2021 | Twitter | NHL | Book Need | Montreal | 134 | Game | Win | 1.30 | | | High |
| 06/02/2021 | Telegram | MLB | Secondary Angle | Arizona | -113 | Game | Loss | -1.10 | 1U | | |
| 06/02/2021 | Telegram | MLB | Telegram InPlay | Arizona | 3.5 (+109) | Game | Win | 1.10 | | | |
| 06/02/2021 | TSP Daily Briefing | WNBA | Early Sharp Buy | Washington | 6 | Game | Loss | -1.10 | | | |
| 06/02/2021 | TSP Daily Briefing | MLB | Early Sharp Buy | Arizona | -107 | Game | Loss | -1.10 | | | |
| 06/03/2021 | Telegram | Soccer | Secondary Angle | Paraguay/Uruguay UN | 2.25 (-106) | Game | Win | 1.00 | 1U | | |
| 06/03/2021 | Twitter | MLB | Sharp | LA Angels | -152 | Game | Loss | -1.50 | 1U | | |
| 06/03/2021 | Twitter | MLB | Sharp | LA Angels | -149 | 1st 5 | Loss | -1.50 | 1U | | |
| 06/03/2021 | Twitter | NBA | Book Need | DEN/POR UNDER | 228 | Game | Loss | -1.10 | | | Low |
| 06/03/2021 | Twitter | NBA | Book Need | DEN/POR UNDER | 116 | 1st Half | Loss | -1.10 | | | Low |
| 06/04/2021 | Telegram | Tennis | Secondary Angle | Collins | 125 | Game | Loss | -1.00 | 1U | | |
| 06/04/2021 | Twitter | MLB | Book Need | Cincinnati | 110 | 1st 5 Innings | Win | 1.10 | | | High |
| 06/04/2021 | Twitter | MLB | Book Need | Cincinnati | 130 | Game | Win | 1.30 | | | High |
| 06/04/2021 | TSP Daily Briefing | Soccer | Early Sharp Buy | Portugal/Spain UNDER | 2.25 (-102) | Game | Win | 1.00 | | | |
| 06/04/2021 | TSP Daily Briefing | MLB | Early Sharp Buy | Atlanta | 111 | Game | Win | 1.10 | | | |
| 06/04/2021 | TSP Daily Briefing | WNBA | Early Sharp Buy | Minnesota | -4.5 | Game | Loss | -1.10 | | | |
| 06/04/2021 | TSP Daily Briefing | Tennis | Early Sharp Buy | Collins | 125 | Game | Loss | -1.00 | | | |
| 06/05/2021 | TSP Daily Briefing | Tennis | Early Sharp Buy | Koepfer | 260 | Game | Loss | -1.00 | | | |
| 06/05/2021 | TSP Daily Briefing | MLB | Early Sharp Buy | NY Yankees | -120 | Game | Loss | -1.20 | | | |
| 06/05/2021 | TSP Daily Briefing | MLB | Early Sharp Buy | TB/TEX UNDER | 8.5 (-115) | Game | Win | 1.00 | | | |
| 06/05/2021 | Twitter | MLB | Book Need | Detroit | 207 | Game | Win | 2.10 | | | High |
| 06/05/2021 | Twitter | MLB | Book Need | Detroit | 189 | 1st 5 Innings | Win | 1.90 | | | High |
| 06/05/2021 | Twitter | AFL | Sharp | Freemantle | 14 | Game | Loss | -1.10 | 1U | | |
| 06/05/2021 | TSP Live | MLB | Secondary Angle | DET/CWS UNDER | 8 (-100) | Game | Win | 1.00 | 1U | | |
| 06/05/2021 | TSP Live | Tennis | Secondary Angle | Koepfer | 5.5 (-112) | Game | Win | 1.00 | 1U | | |
| 06/06/2021 | Twitter | Golf | Sharp | Morikawa | -135 | Full Tourney | Win | 1.00 | 2U | | |
| 06/06/2021 | TSP Live | MLB | Secondary Angle | MIN/KC UNDER | 9.5 (-114) | Game | Win | 1.00 | 1U | | |
| 06/06/2021 | TSP Live | WNBA | Secondary Angle | Minnesota | -5.5 | Game | Win | 1.00 | 1U | | |
| 06/06/2021 | TSP Daily Briefing | MLB | Early Sharp Buy | Cubs | -110 | Game | Win | 1.00 | | | |
| 06/06/2021 | TSP Daily Briefing | WNBA | Early Sharp Buy | Minnesota | -6 | Game | Win | 1.00 | | | |
| 06/06/2021 | TSP Daily Briefing | Tennis | Early Sharp Buy | Rybakina | 155 | Game | Win | 1.60 | | | |
| 06/06/2021 | TSP Daily Briefing | Soccer | Early Sharp Buy | Mexico | PK (-122) | Game | Push | 0.00 | | | |
| 06/07/2021 | Telegram | MLB | Secondary Angle | KC/LAA UNDER | 9 (-110) | Game | Loss | -1.10 | 1U | | |
| 06/07/2021 | TSP Daily Briefing | MLB | Early Sharp Buy | Miami | 129 | Game | Loss | -1.00 | | | |
| 06/08/2021 | Twitter | MLB | Sharp | COL/MIA UNDER | 7 (-120) | Game | Loss | -1.20 | 1U | | |
| 06/08/2021 | Twitter | MLB | Sharp | NYY/MIN OVER | 9.5 (-104) | Game | Win | 1.00 | 1U | | |
| 06/08/2021 | Twitter | NHL | Sharp | Carolina | 108 | Game | Loss | -1.00 | 1U | | |
| 06/08/2021 | Twitter | MLB | Book Need | Pittsburgh | 175 | Game | Loss | -1.00 | | | High |
| 06/08/2021 | Twitter | MLB | Book Need | Pittsburgh | 177 | 1st 5 Innings | Loss | -1.00 | | | High |
| 06/08/2021 | Twitter | MLB | Book Need | Arizona | 204 | Game | Loss | -1.00 | | | Low |
| 06/08/2021 | Twitter | MLB | Book Need | Arizona | 201 | 1st 5 Innings | Loss | -1.00 | | | Low |
| 06/08/2021 | Telegram | MLB | Secondary Angle | KC/LAA UNDER | 8.5 (+100) | Game | Loss | -1.00 | 1U | | |
| 06/08/2021 | TSP Daily Briefing | MLB | Early Sharp Buy | Texas | 115 | Game | Loss | -1.00 | | | |
| 06/08/2021 | TSP Daily Briefing | MLB | Early Sharp Buy | KC/LAA UNDER | 8.5 (-101) | Game | Loss | -1.00 | | | |
| 06/08/2021 | TSP Daily Briefing | MLB | Early Sharp Buy | NYY/MIN OVER | 9.5 (-101) | Game | Win | 1.00 | | | |
| 06/08/2021 | TSP Daily Briefing | MLB | Early Sharp Buy | SF/TEX UNDER | 8.5 (-113) | Game | Loss | -1.10 | | | |
| 06/09/2021 | Twitter | Tennis | Robin Hood Play | Djokovic/Berrettini OVER | 34.5 (-107) | Game | Win | 1.00 | | | |
| 06/09/2021 | Twitter | MLB | Book Need | Arizona | 178 | Game | Loss | -1.00 | | | Low |
| 06/09/2021 | Twitter | MLB | Book Need | Arizona | 177 | 1st 5 Innings | Loss | -1.00 | | | Low |
| 06/09/2021 | Twitter | MLB | Book Need | Pittsburgh | 163 | Game | Loss | -1.00 | | | Low |
| 06/09/2021 | Twitter | MLB | Book Need | Pittsburgh | 154 | 1st 5 Innings | Loss | -1.00 | | | Low |
| 06/09/2021 | TSP Daily Briefing | MLB | Early Sharp Buy | Texas | -104 | Game | Win | 1.00 | | | |
| 06/09/2021 | TSP Daily Briefing | MLB | Early Sharp Buy | Washington | 152 | Game | Win | 1.50 | | | |
| 06/09/2021 | TSP Daily Briefing | MLB | Early Sharp Buy | Toronto | 134 | Game | Win | 1.30 | | | |
| 06/09/2021 | TSP Daily Briefing | MLB | Early Sharp Buy | CLE/STL UNDER | 7.5 (-102) | Game | Win | -1.00 | | | |
| 06/09/2021 | TSP Daily Briefing | Tennis | Early Sharp Buy | Berrittini | 400 | Game | Loss | -1.00 | | | |
| 06/09/2021 | Telegram | MLB | Secondary Angle | Texas | -125 | Game | Win | 1.00 | 1U | | In-Play |
| 06/09/2021 | Telegram | MLB | Secondary Angle | KC/LAA UNDER | 9 (-111) | Game | Win | 1.00 | 1U | | |
| 06/10/2021 | Twitter | MLB | Book Need | Pittsburgh | 209 | Game | Loss | -1.00 | | | Low |
| 06/10/2021 | Twitter | MLB | Book Need | Pittsburgh | 207 | 1st 5 | Loss | -1.00 | | | Low |
| 06/10/2021 | Twitter | NHL | Sharp | Colorado | 116 | Game | Loss | -1.00 | 1U | | |
| 06/10/2021 | Telegram | Tennis | Secondary Angle | Krejcikova | 158 | Game | Win | 1.60 | 1U | | |
| 06/10/2021 | Telegram | NBA | Secondary Angle | Milwaukee | -3.5 | Game | Loss | -1.10 | 1U | | |
| 06/10/2021 | TSP Daily Briefing | Tennis | Early Sharp Buy | Krejcikova | 160 | Game | Win | 1.60 | | | |
| 06/10/2021 | TSP Daily Briefing | | Early Sharp Buy | Milwaukee | -3.5 | Game | Loss | -1.10 | | | |
| 06/10/2021 | TSP Daily Briefing | | Early Sharp Buy | Toronto | -113 | Game | Loss | -1.10 | | | |
| 06/10/2021 | TSP Live | WNBA | KB Consensus | Washington | -6 | Game | Win | 1.00 | 1U | | |
| 06/11/2021 | TSP Daily Briefing | NBA | Early Sharp Buy | Atlanta | 1 | Game | Loss | -1.10 | | | |
| 06/11/2021 | TSP Daily Briefing | MLB | Early Sharp Buy | Baltimore | 151 | Game | Loss | -1.00 | | | |
| 06/11/2021 | TSP Daily Briefing | Tennis | Early Sharp Buy | Zverev | 204 | Game | Loss | -1.00 | | | |
| 06/11/2021 | TSP Daily Briefing | MLB | Early Sharp Buy | Kansas City | 123 | Game | Loss | -1.00 | | | |
| 06/11/2021 | TSP Daily Briefing | MLB | Rollover | Baltimore | 151 | Game | Loss | -0.25 | | | |
| 06/11/2021 | Twitter | MLB | Book Need | Baltimore | 159 | Game | Loss | -1.00 | | | Low |
| 06/11/2021 | Twitter | MLB | Book Need | Baltimore | 136 | 1st 5 Innings | Loss | -1.00 | | | Low |
| 06/11/2021 | Telegram | MLB | Secondary Angle | CWS/DET OVER | 8.5 (+102) | Game | Win | 1.00 | 1U | | |
| 06/11/2021 | Twitter | Golf | Primary Angle | Hatton over Koepka | -105 | Full Tourney | Win | 1.00 | 3U | | |
| 06/11/2021 | TSP Live | MLB | Known Bettor Test | Detroit | 147 | Game | Loss | -1.00 | 1U | | |
| 06/12/2021 | TSP Daily Briefing | Tennis | Early Sharp Buy | Krejcikova | -124 | Game | Win | 1.00 | | | |
| 06/12/2021 | TSP Daily Briefing | MLB | Early Sharp Buy | Baltimore | 187 | Game | Loss | -1.00 | | | |
| 06/12/2021 | TSP Daily Briefing | Soccer | Early Sharp Buy | Russia/Belgium UNDER | 2.5 (-121) | Game | Loss | -1.20 | | | |
| 06/12/2021 | TSP Daily Briefing | MLB | Early Sharp Buy | Minnesota | -102 | Game | Win | 1.00 | | | |
| 06/12/2021 | TSP Daily Briefing | Soccer | Early Sharp Buy | Finland/Denmark UNDER | 2.25 (+107) | Game | Win | 1.10 | | | |
| 06/12/2021 | TSP Live | Soccer | Secondary Angle | Russia | 0.5 (-113) | Game | Loss | -1.10 | 1U | | |
| 06/12/2021 | TSP Live | MLB | Secondary Angle | Minnesota | -103 | Game | Win | 1.00 | 1U | | |
| 06/12/2021 | Twitter | Soccer | Sharp | Russia/Belgium UNDER | 2.5 (-121) | Game | Loss | -1.20 | | | |
| 06/12/2021 | Twitter | MLB | Book Need | Texas | 255 | Game | Win | 2.60 | | | High |
| 06/12/2021 | Twitter | MLB | Book Need | Texas | 233 | 1st 5 Innings | Win | 2.30 | | | High |
| 06/13/2021 | TSP Daily Briefing | Parlay | Parlay | Tor -124, Stl +111, Pit +176 Ukraine +1 (-102) | | | Loss | -0.25 | | | |
| 06/13/2021 | TSP Daily Briefing | MLB | Early Sharp Buy | Toronto -124 | -124 | Game | Win | 1.00 | | | |
| 06/13/2021 | TSP Daily Briefing | MLB | Early Sharp Buy | St Louis +111 | 111 | Game | Loss | -1.00 | | | |
| 06/13/2021 | TSP Daily Briefing | Tennis | Early Sharp Buy | Tsitsipas +250 | 250 | Game | Loss | -1.00 | | | |
| 06/13/2021 | TSP Daily Briefing | MLB | Early Sharp Buy | Pittsburgh | 176 | Game | Loss | -1.00 | | | |
| 06/13/2021 | TSP Daily Briefing | Soccer | Early Sharp Buy | Ukraine | 1 (-102) | Game | Push | 0.00 | | | |
| 06/13/2021 | Twitter | NBA | Book Need | Milwaukee | 116 | Game | Win | 1.20 | | | Low |
| 06/13/2021 | Twitter | NBA | Book Need | Milwaukee | 108 | 1st Half | Win | 1.10 | | | Low |
| 06/13/2021 | Twitter | Soccer | Book Need | Ukraine | 529 | 1st Half | Loss | -1.00 | | | Low |
| 06/13/2021 | Twitter | Soccer | Book Need | Ukraine | 550 | Game | Loss | -1.00 | | | Low |
| 06/13/2021 | TSP Live | MLB | Secondary Angle | Toronto | -123 | Game | Win | 1.00 | 1U | | |
| 06/13/2021 | Twitter | Golf | Sharp | Hatton to Win Palmetto | 1400 | Full Tourney | Loss | -1.00 | 1U | | |
| 06/14/2021 | Telegram | MLB | Secondary Angle | Pittsburgh | 110 | Game | Loss | -1.00 | 1U | | |
| 06/14/2021 | Twitter | Soccer | Sharp | Sweden/Spain UNDER | 2.5 (+103) | Game | Win | 1.00 | 1U | | |
| 06/14/2021 | Twitter | NBA | Sharp | Atlanta | 3 | Game | Win | 1.00 | 1U | | |
| 06/14/2021 | TSP Daily Briefing | MLB | Early Sharp Buy | Pittsburgh | 109 | Game | Loss | -1.00 | | | |
| 06/14/2021 | TSP Daily Briefing | Soccer | Early Sharp Buy | Slovakia/Poland OVER | 2 (-130) | Game | Win | 1.00 | | | |
| 06/14/2021 | TSP Daily Briefing | Soccer | Early Sharp Buy | Chile | 0.75 (-106) | Game | Win | 1.00 | | | |
| 06/14/2021 | TSP Daily Briefing | MLB | Early Sharp Buy | NY Mets | -107 | Game | Win | 1.00 | | | |
| 06/14/2021 | TSP Daily Briefing | MLB | Rollover | Pittsburgh | 109 | Game | Loss | -0.25 | | | |
| 06/15/2021 | TSP Daily Briefing | MLB | Early Sharp Buy | NY Yankees | 108 | Game | Win | 1.10 | | | |
| 06/15/2021 | TSP Daily Briefing | MLB | Early Sharp Buy | Cincinnati | -102 | Game | Win | 1.00 | | | |
| 06/15/2021 | TSP Daily Briefing | Soccer | Early Sharp Buy | Curacao | 171 | Game | Loss | -1.00 | | | |
| 06/15/2021 | TSP Daily Briefing | Soccer | Early Sharp Buy | Portugal/Hungary UNDER | 2.5 (-110) | Game | Loss | -1.10 | | | |
| 06/15/2021 | TSP Daily Briefing | MLB | Early Sharp Buy | Atlanta | -108 | Game | Loss | -1.10 | | | |
| 06/15/2021 | Telegram | MLB | Secondary Angle | Cincinnati | -105 | Game | Win | 1.00 | 1U | | |
| 06/15/2021 | Twitter | MLB | Book Need | Philadelphia | 146 | Game | Loss | -1.00 | | | Low |
| 06/15/2021 | Twitter | MLB | Book Need | Philadelphia | 145 | 1st 5 Innings | Push | 0.00 | | | Low |
| 06/15/2021 | Twitter | MLB | Secondary Angle | NYY/TOR OVER | 9.5 (+105) | Game | Win | 1.10 | 1U | | |
| 06/16/2021 | TSP Daily Briefing | MLB | Early Sharp Buy | Minnesota | -120 | Game | Win | 1.00 | | | |
| 06/16/2021 | TSP Daily Briefing | Soccer | Early Sharp Buy | Switzerland | 0.75 (+110) | Game | Loss | -1.00 | | | |
| 06/16/2021 | TSP Daily Briefing | MLB | Early Sharp Buy | LA Angels | 114 | Game | Loss | -1.00 | | | |
| 06/16/2021 | TSP Daily Briefing | MLB | Early Sharp Buy | Miami | -113 | Game | Loss | -1.10 | | | |
| 06/16/2021 | TSP Daily Briefing | NHL | Early Sharp Buy | Montreal | 218 | Game | Win | 2.20 | | | |
| 06/16/2021 | Twitter | Golf | Primary Angle | DeChambeau over Koepka | -120 | Full Tourney | Loss | -1.20 | 3U | | |
| 06/16/2021 | Twitter | Golf | Secondary Angle | DeChambeau WIN US OPEN | 1867 | Futures | Loss | -1.00 | 1U | | |
| 06/16/2021 | Twitter | MLB | Sharp | PHI/LAD UNDER | 7 (-111) | Game | Win | 1.00 | 1U | | |
| 06/16/2021 | Twitter | Soccer | Sharp | Switzerland | 0.75 (-106) | Game | Loss | -1.10 | 1U | | |
| 06/16/2021 | Twitter | MLB | PUBLIC | San Diego | -183 | Game | Loss | -1.80 | | | |
| 06/16/2021 | Twitter | MLB | PUBLIC | NYY/TOR OVER | 8.5 (-108) | Game | Loss | -1.10 | | | |
| 06/16/2021 | Twitter | NBA | PUBLIC | Philadelphia | -6.5 | Game | Loss | -1.10 | | | |
| 06/16/2021 | Twitter | NBA | PUBLIC | LAC/UTA OVER | 222 | Game | Win | 1.00 | | | |
| 06/16/2021 | Twitter | MLB | Book Need | Arizona | 153 | Game | Loss | -1.00 | | | Low |
| 06/16/2021 | Twitter | MLB | Book Need | Arizona | 153 | 1st 5 Innings | Loss | -1.00 | | | Low |
| 06/16/2021 | Telegram | MLB | Secondary Angle | Minnesota | -135 | Game | Win | 1.00 | 1U | | |
| 06/17/2021 | TSP Daily Briefing | MLB | Early Sharp Buy | Toronto | -102 | Game | Loss | -1.00 | | | |
| 06/17/2021 | TSP Daily Briefing | Soccer | Early Sharp Buy | Denmark DRAW | 231 | Game | Loss | -1.00 | | | |
| 06/17/2021 | TSP Daily Briefing | WNBA | Early Sharp Buy | Chicago | -4 | Game | Win | 1.00 | | | |
| 06/17/2021 | Twitter | MLB | PUBLIC | San Francisco | -190 | Game | Win | 1.00 | | | |
| 06/17/2021 | Twitter | MLB | PUBLIC | ARI/SF OVER | 8 (-103) | Game | Win | 1.00 | | | |
| 06/17/2021 | Twitter | WNBA | Sharp | Chicago | -4.5 | Game | Win | 1.00 | 1U | | |
| 06/17/2021 | Telegram | MLB | Secondary Angle | Toronto | -102 | Game | Loss | -1.00 | 1U | | |
| 06/17/2021 | Twitter | Soccer | Sharp | Denmark DRAW | 230 | Game | Loss | -1.00 | 1U | | |
| 06/17/2021 | Twitter | MLB | Book Need | Arizona | 205 | Game | Loss | -1.00 | | | Low |
| 06/17/2021 | Twitter | MLB | Book Need | Arizona | 171 | 1st 5 Innings | Loss | -1.00 | | | Low |
| 06/17/2021 | TSP Daily Briefing | MLB | Rollover | Denmark DRAW | 230 | Game | Loss | -0.25 | | | |
| 06/18/2021 | TSP Daily Briefing | Soccer | Early Sharp Buy | Czech Republic | 0.5 (-145) | Game | Win | 1.00 | | | |
| 06/18/2021 | TSP Daily Briefing | Soccer | Early Sharp Buy | Uruguay | 0.5 (-119) | Game | Loss | -1.20 | | | |
| 06/18/2021 | TSP Daily Briefing | MLB | Early Sharp Buy | NY Yankees | -133 | Game | Loss | -1.30 | | | |
| 06/18/2021 | TSP Daily Briefing | NHL | Early Sharp Buy | Montreal | 143 | Game | Win | 1.40 | | | |
| 06/18/2021 | TSP Daily Briefing | MLB | Early Sharp Buy | Seattle | 105 | Game | Win | 1.00 | | | |
| 06/18/2021 | Twitter | Soccer | Sharp | Czech Republic | 267 | Game | Loss | -1.00 | 1U | | |
| 06/18/2021 | Twitter | MLB | PUBLIC | LA Dodgers | -189 | Game | Win | 1.00 | | | |
| 06/18/2021 | Twitter | MLB | PUBLIC | CWS/HOU OVER | 8 (-103) | Game | Loss | -1.00 | | | |
| 06/18/2021 | Twitter | NBA | PUBLIC | Philadelphia | -3 | Game | Win | 1.00 | | | |
| 06/18/2021 | Twitter | NBA | PUBLIC | PHI/ATL OVER | 221 | Game | Loss | -1.10 | | | |
| 06/18/2021 | Twitter | MLB | Book Need | Pittsburgh | 119 | Game | Win | 1.20 | | | Low |
| 06/18/2021 | Twitter | MLB | Book Need | Pittsburgh | 111 | 1st 5 Innings | Win | 1.10 | | | Low |
| 06/18/2021 | Telegram | MLB | Secondary Angle | Seattle | -104 | Game | Win | 1.00 | 1U | | |
| 06/19/2021 | TSP Daily Briefing | NBA | Early Sharp Buy | Milwaukee | 1 | Game | Win | 1.00 | | | |
| 06/19/2021 | TSP Daily Briefing | MLB | Early Sharp Buy | NY Yankees | -124 | Game | Win | 1.00 | | | |
| 06/19/2021 | TSP Daily Briefing | Soccer | Early Sharp Buy | France/Hungary UNDER | 2.5 (-115) | Game | Win | 1.00 | | | |
| 06/19/2021 | Twitter | MLB | Book Need | Baltimore | 148 | Game | Loss | -1.00 | | | Low |
| 06/19/2021 | Twitter | MLB | Book Need | Baltimore | 160 | 1st 5 Innings | Win | 1.60 | | | Low |
| 06/19/2021 | TSP Live | NBA | Secondary Angle | Milwaukee | 2 | Game | Win | 1.00 | 1U | | |
| 06/19/2021 | Twitter | MLB | Book Need | Arizona | 201 | Game | Loss | -1.00 | | | Low |
| 06/19/2021 | Twitter | MLB | Book Need | Arizona | 180 | 1st 5 Innings | Loss | -1.00 | | | Low |
| 06/20/2021 | Twitter | MLB | PUBLIC | Toronto | -199 | Game | Win | 1.00 | | | |
| 06/20/2021 | Twitter | MLB | PUBLIC | OAK/NYY OVER | 9.5 (-112) | Game | Loss | -1.10 | | | |
| 06/20/2021 | Twitter | NBA | PUBLIC | Phoenix | -4 | Game | Win | 1.00 | | | |
| 06/20/2021 | Twitter | NBA | PUBLIC | LAC/PHO OVER | 221.5 | Game | Win | 1.00 | | | |
| 06/20/2021 | TSP Daily Briefing | MLB | Early Sharp Buy | Philadelphia | 112 | Game | Loss | -1.00 | | | |
| 06/20/2021 | TSP Daily Briefing | MLB | Early Sharp Buy | Cincinnati | 136 | Game | Loss | -1.00 | | | |
| 06/20/2021 | TSP Daily Briefing | Soccer | Early Sharp Buy | Wales | 1 (-114) | Game | Push | 0.00 | | | |
| 06/20/2021 | TSP Daily Briefing | MLB | Early Sharp Buy | CLE/PIT UNDER | 8.5 (-105) | Game | Win | 1.00 | | | |
| 06/20/2021 | TSP Daily Briefing | MLB | Early Sharp Buy | NY Yankees | -133 | Game | Win | 1.00 | | | |
| 06/20/2021 | TSP Daily Briefing | Various | Parlay | Phillies +112, Reds +136, Wales +1 (-114), CLE/PIT UN8.5 (-105), Yankees -133 | 3112 | Game | Loss | -0.50 | | | |
| 06/20/2021 | TSP Live | MLB | Secondary Angle | Cincinnati | 123 | Game | Loss | -1.00 | 1U | | |
| 06/20/2021 | Twitter | Soccer | Sharp | Wales | 1 (-114) | Game | Push | 0.00 | 1U | | |
| 06/20/2021 | Twitter | Soccer | Book Need | Wales/Italy DRAW | 310 | Game | Loss | -1.00 | | | Low |
| 06/20/2021 | Twitter | Soccer | Book Need | Wales/Italy DRAW | 112 | 1st Half | Loss | -1.00 | | | Low |
| 06/20/2021 | Twitter | MLB | Book Need | Arizona | 156 | Game | Loss | -1.00 | | | Low |
| 06/20/2021 | Twitter | MLB | Book Need | Arizona | 131 | 1st 5 Innings | Loss | -1.00 | | | Low |
| 06/20/2021 | TSP Live | NBA | Secondary Angle | Philadelphia | -6.5 | Game | Loss | -1.10 | 1U | | |
| 06/21/2021 | Twitter | MLB | PUBLIC | Houston | -161 | Game | Win | 1.00 | | | |
| 06/21/2021 | Twitter | MLB | PUBLIC | CIN/MIN OVER | 9.5 (-101) | Game | Win | 1.00 | | | |
| 06/21/2021 | Twitter | MLB | Book Need | Arizona | 108 | Game | Win | 1.10 | | | Low |
| 06/21/2021 | Twitter | MLB | Book Need | Arizona | -103 | 1st 5 Innings | Win | 1.00 | | | Low |
| 06/21/2021 | Twitter | MLB | Sharp | Minnesota | 103 | Game | Win | 1.00 | 1U | | |
| 06/21/2021 | Telegram | Soccer | Secondary Angle | Belgium/Finland UNDER | 2.5 (-109) | Game | Win | 1.00 | 1U | | |
| 06/21/2021 | TSP Daily Briefing | MLB | Early Sharp Buy | Minnesota | 105 | Game | Win | 1.10 | | | |
| 06/21/2021 | TSP Daily Briefing | Soccer | Early Sharp Buy | Belgium/Finland UNDER | 2.5 (-109) | Game | Win | 1.00 | | | |
| 06/21/2021 | TSP Daily Briefing | MLB | Early Sharp Buy | Arizona | 106 | Game | Win | 1.00 | | | |
| 06/22/2021 | Twitter | WNBA | Sharp | Dallas | -1 | Game | Loss | -1.10 | 1U | | |
| 06/22/2021 | Telegram | Soccer | Secondary Angle | Scotland | 185 | Game | Loss | -1.00 | 1U | | |
| 06/22/2021 | Twitter | MLB | PUBLIC | Chicago White Sox | -183 | Game | Loss | -1.80 | | | |
| 06/22/2021 | Twitter | MLB | PUBLIC | HOU/BAL OVER | 9.5 (-106) | Game | Loss | -1.10 | | | |
| 06/22/2021 | TSP Daily Briefing | Soccer | Early Sharp Buy | Scotland | 185 | Game | Loss | -1.00 | | | |
| 06/22/2021 | TSP Daily Briefing | MLB | Early Sharp Buy | LA Angels | -122 | Game | Loss | -1.20 | | | |
| 06/22/2021 | TSP Daily Briefing | MLB | Early Sharp Buy | Minnesota | -120 | Game | Loss | -1.20 | | | |
| 06/22/2021 | Telegram | MLB | Secondary Angle | LA Angels | -125 | Game | Loss | -1.20 | 1U | | |
| 06/22/2021 | Twitter | MLB | Book Need | Baltimore | 165 | Game | Loss | -1.00 | | | Low |
| 06/22/2021 | Twitter | MLB | Book Need | Baltimore | 166 | 1st 5 Innings | Push | 0.00 | | | Low |
| 06/22/2021 | Twitter | MLB | Book Need | Pittsburgh | 150 | Game | Win | 1.50 | | | Low |
| 06/22/2021 | Twitter | MLB | Book Need | Pittsburgh | 156 | 1st 5 Innings | Win | 1.60 | | | Low |
| 06/22/2021 | Twitter | Soccer | Sharp | Scotland | 0.25 (-125) | Game | Loss | -1.30 | | | |
| 06/22/2021 | TSP Daily Briefing | Soccer | Rollover | Scotland | 195 | Game | Loss | -0.25 | | | |
| 06/23/2021 | Twitter | MLB | PUBLIC | Chicago White Sox | -161 | Game | Win | 1.00 | | | |
| 06/23/2021 | Twitter | MLB | PUBLIC | BOS/TB OVER | 8.5 (-102) | Game | Win | 1.00 | | | |
| 06/23/2021 | TSP Daily Briefing | MLB | Early Sharp Buy | Colorado | -107 | Game | Win | 1.00 | | | |
| 06/23/2021 | TSP Daily Briefing | Soccer | Early Sharp Buy | Portugal | 280 | Game | Loss | -1.00 | | | |
| 06/23/2021 | TSP Daily Briefing | MLB | Early Sharp Buy | San Diego | -112 | Game | Win | 1.00 | | | |
| 06/23/2021 | TSP Daily Briefing | MLB | Early Sharp Buy | Arizona | 171 | Game | Loss | -1.00 | | | |
| 06/23/2021 | TSP Daily Briefing | Tennis | Early Sharp Buy | Kontaveit | -122 | Game | Win | 1.00 | | | |
| 06/23/2021 | Telegram | MLB | Secondary Angle | LA Angels | -103 | Game | Loss | -1.00 | 1U | | |
| 06/23/2021 | Twitter | Soccer | Sharp | Portugal | 319 | Game | Loss | -1.00 | 1U | | |
| 06/23/2021 | Twitter | Soccer | Sharp | Portugal | 0.5 (-115) | Game | Win | 1.00 | 1U | | |
| 06/23/2021 | Twitter | MLB | Book Need | Texas | 132 | Game | Win | 1.30 | | | High |
| 06/23/2021 | Twitter | MLB | Book Need | Texas | 141 | 1st 5 Innings | Win | 1.40 | | | High |
| 06/23/2021 | Twitter | MLB | Book Need | Baltimore | 176 | Game | Loss | -1.00 | | | Low |
| 06/23/2021 | Twitter | MLB | Book Need | Baltimore | 182 | 1st 5 Innings | Loss | -1.00 | | | Low |
| 06/24/2021 | TSP Daily Briefing | MLB | Early Sharp Buy | Miami | 105 | Game | Loss | -1.00 | | | |
| 06/24/2021 | TSP Daily Briefing | Soccer | Early Sharp Buy | Paraguay | PK (+113) | Game | Win | 1.10 | | | |
| 06/24/2021 | TSP Daily Briefing | MLB | Early Sharp Buy | Texas | 126 | Game | Loss | -1.00 | | | |
| 06/24/2021 | TSP Daily Briefing | MLB | Early Sharp Buy | Minnesota | -176 | Game | Loss | -1.80 | | | |
| 06/24/2021 | Twitter | MLB | PUBLIC | NY Yankees | -188 | Game | Win | 1.00 | | | |
| 06/24/2021 | Twitter | MLB | PUBLIC | NYY/KC OVER | 9.5 (-103) | Game | Loss | -1.00 | | | |
| 06/24/2021 | Telegram | Soccer | Secondary Angle | Paraguay | PK (+115) | Game | Win | 1.20 | 1U | | |
| 06/24/2021 | Twitter | MLB | Book Need | Detroit | 210 | Game | Loss | -1.00 | | | Low |
| 06/24/2021 | Twitter | MLB | Book Need | Detroit | 201 | 1st 5 Innings | Loss | -1.00 | | | Low |
| 06/25/2021 | Twitter | MLB | Sharp | COL/MIL UNDER | 7.5 (-114) | Game | Loss | -1.10 | 1U | | |
| 06/25/2021 | Telegram | NBA | Secondary Angle | Milwaukee | -7.5 | Game | Win | 1.00 | 1U | | |
| 06/25/2021 | Twitter | Golf | Primary Angle | Harman over Streelman | -126 | Game | Win | 1.00 | 2U | | |
| 06/25/2021 | Twitter | NBA | Pizza Prop | Trae Young UNDER POINTS | 30.5 (-115) | Game | Win | 1.00 | | | |
| 06/25/2021 | TSP Daily Briefing | NBA | Early Sharp Buy | Milwaukee | -7.5 | Game | Win | 1.00 | | | |
| 06/25/2021 | TSP Daily Briefing | MLB | Early Sharp Buy | COL/MIL UNDER | 7.5 (-114) | Game | Loss | -1.10 | | | |
| 06/25/2021 | TSP Daily Briefing | NHL | Early Sharp Buy | NY Islanders | 145 | Game | Loss | -1.00 | | | |
| 06/26/2021 | TSP Daily Briefing | Soccer | Early Sharp Buy | Austria/Italy OVER | 2.25 (-106) | Game | Loss | -1.10 | | | |
| 06/26/2021 | TSP Daily Briefing | Soccer | Early Sharp Buy | Austria | 1 (-104) | Game | Win | 1.00 | | | |
| 06/26/2021 | TSP Daily Briefing | MLB | Early Sharp Buy | Minnesota | -155 | Game | PPD | 0.00 | | | |
| 06/26/2021 | TSP Live | MLB | Secondary Angle | Cincinnati | -119 | Game | Win | 1.00 | 1U | | |
| 06/26/2021 | Twitter | MLB | PUBLIC | Toronto | -270 | Game | Win | 1.00 | | | |
| 06/26/2021 | Twitter | MLB | PUBLIC | TOR/BAL OVER | 10 (-105) | Game | Win | 1.00 | | | |
| 06/26/2021 | Twitter | MLB | Book Need | Arizona | 230 | Game | Win | 2.30 | | | High |
| 06/26/2021 | Twitter | MLB | Book Need | Arizona | 220 | 1st 5 Innings | Win | 2.20 | | | High |
| 06/27/2021 | TSP Daily Briefing | NBA | Early Sharp Buy | Milwaukee/Atlanta OVER | 224 | Game | Loss | -1.10 | | | |
| 06/27/2021 | TSP Daily Briefing | Soccer | Early Sharp Buy | Belgium | 158 | Game | Win | 1.60 | | | |
| 06/27/2021 | TSP Daily Briefing | MLB | Early Sharp Buy | PIT/STL OVER | 9 (-111) | Game | Push | 0.00 | | | |
| 06/27/2021 | TSP Daily Briefing | MLB | Early Sharp Buy | LA Angels | 124 | Game | Win | 1.20 | | | |
| 06/27/2021 | TSP Daily Briefing | Various | Parlay | MIL/ATL OV224, Belgium +158, PIT/STL OV9, LAA +124 | | Game | Loss | -0.25 | | | |
| 06/27/2021 | TSP Daily Briefing | NBA | Parlay Hedge | MIL/ATL UNDER | 224 | Game | Win | 0.50 | | | |
| 06/27/2021 | TSP Live | MLB | Secondary Angle | PIT/STL OVER | 9 (-112) | Game | Push | 0.00 | 1U | | |
| 06/27/2021 | Twitter | Soccer | Pizza Money Bet | Czech Republic | 530 | Game | Win | 5.30 | | | |
| 06/27/2021 | Twitter | MLB | PUBLIC | Toronto | -219 | Game | Win | 1.00 | | | |
| 06/27/2021 | Twitter | MLB | PUBLIC | COL/MIL OVER | 9 (-105) | Game | Loss | -1.10 | | | |
| 06/28/2021 | Twitter | Soccer | Sharp | Switzerland/France DRAW | 280 | Game | Win | 2.80 | 1U | | |
| 06/28/2021 | TSP Daily Briefing | Soccer | Early Sharp Buy | Switzerland/France DRAW | 280 | Game | Win | 2.80 | | | |
| 06/28/2021 | TSP Daily Briefing | MLB | Early Sharp Buy | Pittsburgh | 107 | Game | Loss | -1.00 | | | |
| 06/28/2021 | Twitter | MLB | PUBLIC | Houston | -284 | Game | Loss | -2.80 | | | |
| 06/28/2021 | Twitter | MLB | PUBLIC | SF/LAD UNDER | 8 (-114) | Game | Win | 1.00 | | | |
| 06/29/2021 | TSP Daily Briefing | Soccer | Early Sharp Buy | Ukraine | 226 | Game | Loss | -1.00 | | | |
| 06/29/2021 | TSP Daily Briefing | MLB | Early Sharp Buy | Cincinnati | 130 | Game | Loss | -1.00 | | | |
| 06/29/2021 | TSP Daily Briefing | MLB | Early Sharp Buy | Washington | 106 | Game | Win | 1.10 | | | |
| 06/29/2021 | Telegram | MLB | Secondary Angle | Washington | -105 | Game | Win | 1.00 | 1U | | |
| 06/29/2021 | Twitter | Soccer | Sharp | Ukraine | 206 | Game | Loss | -1.00 | 1U | | |
| 06/29/2021 | Twitter | MLB | Book Needs | Kansas City | 200 | Game | Loss | -1.00 | | | Low |
| 06/29/2021 | Twitter | MLB | Book Needs | Kansas City | 207 | 1st 5 Innings | Win | 2.10 | | | Low |
| 06/29/2021 | Twitter | MLB | PUBLIC | Toronto | -219 | Game | Win | 1.00 | | | |
| 06/29/2021 | Twitter | MLB | PUBLIC | TEX/OAK OVER | 8.5 (-110) | Game | Win | 1.00 | | | |
| 06/29/2021 | Twitter | NBA | Book Needs | Atlanta | 9 | Game | Win | 1.00 | | | Low |
| 06/29/2021 | Twitter | NBA | Book Needs | Atlanta | 5.5 | 1st Half | Win | 1.00 | | | Low |
| 06/29/2021 | TSP Daily Briefing | Soccer | Rollover | Ukraine | 226 | Game | Loss | -0.25 | | | |
| 06/30/2021 | Twitter | MLB | PUBLIC | Houston | -317 | Game | Loss | -3.20 | | | |
| 06/30/2021 | Twitter | MLB | PUBLIC | SEA/TOR OVER | 10.5 (-110) | Game | Win | 1.00 | | | |
| 06/30/2021 | TSP Daily Briefing | Tennis | Early Sharp Buy | Pospisil | -103 | Game | Loss | -1.00 | | | |
| 06/30/2021 | TSP Daily Briefing | MLB | Early Sharp Buy | TB/WAS OVER | 10 (-110) | Game | Win | 1.00 | | | |
| 06/30/2021 | TSP Daily Briefing | Tennis | Early Sharp Buy | Golubic | -120 | Game | Win | 1.00 | | | |
| 06/30/2021 | Twitter | Tennis | Sharp | Golubic | -120 | Game | Win | 1.00 | 1U | | |
| 06/30/2021 | Telegram | Tennis | Secondary Angle | Pospisil | 110 | Game | Loss | -1.00 | 1U | | |
| 06/30/2020 | Twitter | MLB | Book Needs | Minnesota | -1.5 (+179) | Game | Loss | -1.00 | | | Low |
| 06/30/2021 | Twitter | MLB | Book Needs | Minnesota | 112 | Game | Loss | -1.00 | | | Low |
| 06/30/2021 | Twitter | MLB | Book Needs | Minnesota | 106 | 1st 5 Innings | Loss | -1.00 | | | Low |
| 06/30/2021 | Twitter | Golf | Primary Angle | Day over Fowler | -155 | Full Tourney | Win | 1.00 | 3U | | |
| 06/30/2021 | Twitter | Golf | Secondary Angle | Day To Finish Top 10 | 300 | Full Tourney | Loss | -1.00 | 1U | | |
| 07/01/2021 | Twitter | Tennis | Sharp | Kvitova Win Wimbledon | 1400 | Futures | Loss | -1.00 | 1U | | |
| 07/01/2021 | Twitter | Tennis | Sharp | Djokovic To Win Wimbledon, NO | 122 | Futures | Loss | -1.00 | 2U | | |
| 07/01/2021 | TSP Daily Briefing | MLB | Early Sharp Buy | Minnesota | 130 | Game | Loss | -1.00 | | | |
| 07/01/2021 | TSP Daily Briefing | NBA | Early Sharp Buy | Milwaukee | -2 | Game | Win | 1.00 | | | |
| 07/01/2021 | TSP Daily Briefing | Tennis | Early Sharp Buy | Bublik | -115 | Game | Win | 1.00 | | | |
| 07/01/2021 | Telegram | Tennis | Secondary Angle | Ivashka | -150 | Game | Win | 1.00 | 1U | | |
| 07/01/2021 | Twitter | MLB | PUBLIC | San Francisco | -140 | Game | Loss | -1.40 | | | |
| 07/01/2021 | Twitter | MLB | PUBLIC | TEX/OAK OVER | 8 (-108) | Game | Win | 1.00 | | | |
| 07/01/2021 | Telegram | NBA | Secondary Angle | Milwaukee | -3 | Game | Win | 1.00 | 1U | | |
| 07/01/2021 | Twitter | MLB | Book Need | Arizona | 129 | Game | Win | 1.30 | | | Low |
| 07/01/2021 | Twitter | MLB | Book Need | Arizona | 110 | 1st 5 Innings | Win | 1.10 | | | Low |
| 07/01/2021 | Twitter | Golf | Sharp | Munoz over Kisner | 113 | Round 2 | Push | 0.00 | 1U | | |
| 07/01/2021 | TSP Daily Briefing | Various | Parlay | Twins +130, Milwaukee -2, Bublik -115 | 721 | | Loss | -0.50 | | | |
| 07/02/2021 | TSP Daily Briefing | MLB | Early Sharp Buy | Detroit | 137 | Game | Loss | -1.00 | | | |
| 07/02/2021 | TSP Daily Briefing | Soccer | Early Sharp Buy | Italy/Belgium UNDER | 2 (-112) | Game | Loss | -1.10 | | | |
| 07/02/2021 | TSP Daily Briefing | MLB | Early Sharp Buy | HOU/CLE UNDER | 9.5 (-114) | Game | Win | 1.00 | | | |
| 07/02/2021 | Twitter | Soccer | Sharp | Italy/Belgium UNDER | 2 (+112) | Game | Loss | -1.00 | 1U | | |
| 07/02/2021 | Twitter | Soccer | Book Need | Swiss To Advance | 288 | Game | Loss | -1.00 | | | High |
| 07/02/2021 | Twitter | MLB | PUBLIC | LA Angels | -171 | Game | Win | 1.00 | | | |
| 07/02/2021 | Twitter | MLB | PUBLIC | BOS/OAK OVER | 8.5 (-106) | Game | Loss | -1.10 | | | |
| 07/02/2021 | Twitter | MLB | Sharp | Arizona | 132 | Game | Loss | -1.00 | 1U | | |
| 07/02/2021 | Twitter | MLB | Book Need | Arizona | 135 | Game | Loss | -1.00 | | | Low |
| 07/02/2021 | Twitter | MLB | Book Need | Arizona | 118 | 1st 5 Innings | Loss | -1.00 | | | Low |
| 07/02/2021 | TSP Daily Briefing | Various | Parlay | Detroit 137, ITL/BEL UN2 (-112), HOU/CLE UN 9.5 | 742 | | Loss | -0.30 | | | |
| 07/03/2021 | TSP Daily Briefing | Tennis | Early Sharp Buy | Norrie | 180 | Game | Loss | -1.00 | | | |
| 07/03/2021 | TSP Daily Briefing | MLB | Early Sharp Buy | Detroit | 117 | Game | Win | 1.20 | | | |
| 07/03/2021 | TSP Daily Briefing | Soccer | Early Sharp Buy | Czech Republic | 296 | Game | Loss | -1.00 | | | |
| 07/03/2021 | TSP Daily Briefing | Various | Parlay | Norrie +180, Detroit +117, Czech Republic +296 | 2306 | | Loss | -0.20 | | | |
| 07/03/2021 | Twitter | Soccer | Sharp | England/Ukraine UNDER | 2.5 (-130) | Game | Loss | -1.30 | 1OPEN | | |
| 07/03/2021 | TSP Live | MLB | Primary Angle | Detroit | -102 | Game | Win | 1.00 | 2U | | |
| 07/03/2021 | Twitter | NBA | Sharp | Atlanta | -3.5 | Game | Loss | -1.10 | 1U | | |
| 07/03/2021 | Twitter | MLB | PUBLIC | LA Dodgers | -242 | Game | Win | 1.00 | | | |
| 07/03/2021 | Twitter | MLB | PUBLIC | BOS/OAK OVER | 9.5 (-105) | Game | Win | 1.00 | | | |
| 07/04/2021 | Twitter | MLB | PUBLIC | Chicago White Sox | -173 | Game | Loss | -1.70 | | | |
| 07/04/2021 | Twitter | MLB | PUBLIC | HOU/CLE OVER | 9 (-115) | Game | Loss | -1.20 | | | |
| 07/04/2021 | TSP Daily Briefing | MLB | Early Sharp Buy | Minnesota | -143 | Game | Win | 1.00 | | | |
| 07/04/2021 | TSP Daily Briefing | MLB | Early Sharp Buy | MIA/ATL OVER | 8.5 (-102) | Game | Win | 1.00 | | | |
| 07/04/2021 | TSP Daily Briefing | MLB | Early Sharp Buy | Cleveland | 134 | Game | Loss | -1.00 | | | |
| 07/04/2021 | Twitter | Eating | Pizza Money | Chestnut UNDER | 73.5 (-120) | Game | Loss | -1.20 | | | |
| 07/04/2021 | Twitter | MLB | Book Needs | Arizona | 170 | Game | Loss | -1.00 | | | Low |
| 07/04/2021 | Twitter | MLB | Book Needs | Arizona | 155 | 1st 5 Innings | Loss | -1.00 | | | Low |
| 07/04/2021 | TSP Live | MLB | Secondary Angle | Oakland | -107 | Game | Loss | -1.10 | 1U | | |
| 07/04/2021 | TSP Daily Briefing | MLB | Parlay | Min -143, MIA OV8.5, Cle +134 | 2.06 | Game | Loss | -0.30 | | | |
| 07/04/2021 | Twitter | MLB | Sharp | Cubs/Reds OVER | 9.5 (-104) | Game | Loss | -1.00 | 1U | | |
| 07/05/2021 | Twitter | MLB | PUBLIC | White Sox | -111 | Game | Loss | -1.10 | | | |
| 07/05/2021 | Twitter | MLB | PUBLIC | DET/TEX OVER | 9 (-120) | Game | Win | 1.00 | | | |
| 07/05/2021 | TSP Daily Briefing | Tennis | Early Sharp Buy | Kerber | -101 | Game | Win | 1.00 | | | |
| 07/05/2021 | TSP Daily Briefing | WNBA | Early Sharp Buy | Dallas | -3 | Game | Loss | -1.10 | | | |
| 07/05/2021 | TSP Daily Briefing | MLB | Early Sharp Buy | Minnesota | -103 | Game | Win | 1.00 | | | |
| 07/05/2021 | Telegram | Tennis | Secondary Angle | Kerber | -101 | Game | Win | 1.00 | 1U | | |
| 07/05/2021 | Twitter | MLB | Book Need | Minnesota | 113 | Game | Win | 1.10 | | | Low |
| 07/05/2021 | Twitter | MLB | Book Need | Minnesota | 112 | 1st 5 Innings | Win | 1.10 | | | Low |
| 07/05/2021 | TSP Live | MLB | KB Consensus | Kansas City | -117 | Game | Loss | -1.20 | 1U | | 86% |
| 07/05/2021 | Telegram | MLB | Secondary Angle | Kansas City | -116 | Game | Loss | -1.20 | 1U | | |
| 07/06/2021 | TSP Daily Briefing | Tennis | Early Sharp Buy | Jabeur | 111 | Game | Loss | -1.00 | | | |
| 07/06/2021 | TSP Daily Briefing | Soccer | Early Sharp Buy | Spain/Italy UNDER | 2.25 (-120) | Game | Win | 0.50 | | | |
| 07/06/2021 | TSP Daily Briefing | Soccer | Early Sharp Buy | Columbia | 0.5 (+105) | Game | Win | 1.10 | | | |
| 07/06/2021 | Telegram | MLB | Secondary Angle | Arizona | -124 | Game | Win | 1.00 | 1U | | |
| 07/06/2021 | Twitter | Soccer | Book Needs | Italy/Spain DRAW | 220 | Game | Win | 2.20 | | | Low |
| 07/06/2021 | Twitter | Soccer | Book Needs | Spain | 299 | 1st Half | Loss | -1.00 | | | Low |
| 07/06/2021 | Twitter | MLB | PUBLIC | Chicago White Sox | -114 | Game | Win | 1.00 | | | |
| 07/06/2021 | Twitter | MLB | PUBLIC | NYY/SEA OVER | 9.5 (-104) | Game | Win | 1.00 | | | |
| 07/06/2021 | Twitter | Soccer | Sharp | Columbia | 0.5 (-102) | Game | Win | 1.00 | 1U | | |
| 07/07/2021 | Twitter | MLB | PUBLIC | Toronto | -187 | Game | Win | 1.00 | | | |
| 07/07/2021 | Twitter | MLB | PUBLIC | DET/TEX OVER | 8 (-115) | Game | Push | 0.00 | | | |
| 07/07/2021 | Twitter | Soccer | Book Needs | Denmark | 470 | Game | Loss | -1.00 | | | HIGH |
| 07/07/2021 | Twitter | Soccer | Book Needs | Denmark | 546 | 1st Half | Loss | -1.00 | | | Low |
| 07/07/2021 | Twitter | Soccer | Book Needs | Denmark TO ADVANCE | 250 | Game | Loss | -1.00 | | | Low |
| 07/07/2021 | Twitter | Soccer | Sharp | Den/England UNDER | 2 (+115) | Game | Push | 0.00 | 1U | | |
| 07/07/2021 | TSP Daily Briefing | MLB | Early Sharp Buy | Seattle | 106 | Game | Loss | -1.00 | | | |
| 07/07/2021 | TSP Daily Briefing | Tennis | Early Sharp Buy | Hurkacz | 200 | Game | Win | 2.00 | | | |
| 07/07/2021 | Twitter | MLB | Sharp | Seattle | -102 | Game | Loss | -1.00 | 1U | | |
| 07/07/2021 | Twitter | MLB | Sharp | STL/SF OVER | 8.5 (-119) | Game | Loss | -1.20 | 1U | | |
| 07/07/2021 | TSP Daily Briefing | Tennis | Rollover | Hurkacz | 200 | Game | Win | 0.50 | | | |
| 07/08/2021 | TSP Daily Briefing | Tennis | Early Sharp Buy | Pliskova | 181 | Game | Win | 1.80 | | | |
| 07/08/2021 | TSP Daily Briefing | MLB | Early Sharp Buy | Seattle | 124 | Game | Win | 1.20 | | | |
| 07/08/2021 | TSP Daily Briefing | NBA | Early Sharp Buy | Phoenix | -5 | Game | Win | 1.00 | | | |
| 07/08/2021 | TSP Daily Briefing | Tennis | Rollover | Pliskova | 181 | Game | Win | 1.40 | | | Leg 2 |
| 07/08/2021 | Twitter | MLB | PUBLIC | Toronto | -213 | Game | PPD | 0.00 | | | |
| 07/08/2021 | Twitter | MLB | PUBLIC | PIT/NYM OVER | 7.5 (-113) | Game | PPD | 0.00 | | | |
| 07/08/2021 | Telegram | MLB | Secondary Angle | Seattle | 118 | Game | Win | 1.20 | 1U | | |
| 07/08/2021 | Twitter | NBA | Book Need | MIL/PHO UNDER | 108.5 | 1st Half | Win | 1.00 | | | Low |
| 07/08/2021 | Twitter | NBA | Book Need | MIL/PHO UNDER | 221 | Game | Loss | -1.10 | | | Low |
| 07/09/2021 | TSP Daily Briefing | MLB | Early Sharp Buy | Marlins | 107 | Game | Loss | -1.00 | | | |
| 07/09/2021 | TSP Daily Briefing | Soccer | Early Sharp Buy | FC Cincinnati | 137 | Game | Loss | -1.00 | | | |
| 07/09/2021 | TSP Daily Briefing | MLB | Early Sharp Buy | St Louis | 135 | Game | Loss | -1.00 | | | |
| 07/09/2021 | Twitter | MLB | PUBLIC | San Diego | -225 | Game | Win | 1.00 | | | |
| 07/09/2021 | Twitter | MLB | PUBLIC | OAK/TEX OVER | 9 (-115) | Game | Loss | -1.20 | | | |
| 07/09/2021 | Twitter | MLB | Book Need | Baltimore | 123 | Game | Loss | -1.00 | | | Low |
| 07/09/2021 | Twitter | MLB | Book Need | Baltimore | 112 | 1st 5 Innings | Loss | -1.00 | | | Low |
| 07/09/2021 | Telegram | MLB | Secondary Angle | NY Yankees | 124 | Game | Win | 1.00 | 1U | | |
| 07/10/2021 | TSP Daily Briefing | MLB | Early Sharp Buy | Texas | 118 | Game | Loss | -1.00 | | | |
| 07/10/2021 | TSP Daily Briefing | Soccer | Early Sharp Buy | Argentina | 0.25 (+106) | Game | Win | 1.10 | | | |
| 07/10/2021 | TSP Daily Briefing | UFC | Early Sharp Buy | Poirier | -132 | Game | Win | 1.00 | | | |
| 07/10/2021 | TSP Daily Briefing | MLB | Early Sharp Buy | TB/TOR UNDER | 8.5 (+100) | Game | Win | 1.00 | | | |
| 07/10/2021 | Twitter | MLB | PUBLIC | Chicago White Sox | -200 | Game | Win | 1.00 | | | |
| 07/10/2021 | Twitter | MLB | PUBLIC | OAK/TEX OVER | 9 (-118) | Game | Win | 1.00 | | | |
| 07/10/2021 | Twitter | MLB | Book Need | Baltimore | 184 | Game | Loss | -1.00 | | | Low |
| 07/10/2021 | Twitter | MLB | Book Need | Baltimore | 177 | 1st 5 Innings | Loss | -1.00 | | | Low |
| 07/10/2021 | Twitter | MLB | Book Need | Philadelphia | 139 | Game | Win | 1.40 | | | Low |
| 07/10/2021 | Twitter | MLB | Book Need | Philadelphia | 135 | 1st 5 Innings | Win | 1.40 | | | Low |
| 07/10/2021 | TSP Live | MLB | Secondary Angle | Miami | -110 | Game | Loss | -1.10 | 1U | | |
| 07/10/2021 | TSP Live | MLB | Secondary Angle | LA Angels | -108 | Game | Loss | -1.10 | 1U | | |
| 07/10/2021 | Twitter | MMA | Book Need | Burns/Thompson UNDER | 2.5 (+119) | Game | Loss | -1.00 | | | Low |
| 07/10/2021 | Twitter | MMA | Book Need | Hardy | 105 | Game | Loss | -1.00 | | | Low |
| 07/10/2021 | Twitter | MMA | Book Need | Poirier | -129 | Game | Win | 1.00 | | | Low |
| 07/10/2021 | Twitter | MMA | Book Need | Poirier Submission | 483 | Game | Loss | -1.00 | | | Low |
| 07/11/2021 | TSP Daily Briefing | NBA | Early Sharp Buy | Milwaukee | -4 | Game | Win | 1.00 | | | |
| 07/11/2021 | TSP Daily Briefing | MLB | Early Sharp Buy | Miami | -118 | Game | Win | 1.00 | | | |
| 07/11/2021 | TSP Daily Briefing | Soccer | Early Sharp Buy | Italy | 250 | Game | Loss | -1.00 | | | |
| 07/11/2021 | Twitter | MLB | PUBLIC | LA Dodgers | -228 | Game | Win | 1.00 | | | |
| 07/11/2021 | Twitter | MLB | PUBLIC | CHW/BAL OVER | 10.5 (-110) | Game | Win | 1.00 | | | |
| 07/11/2021 | TSP Live | MLB | Secondary Angle | Miami | -121 | Game | Win | 1.00 | 1U | | |
| 07/11/2021 | Twitter | MLB | Book Need | Arizona | 205 | Game | Loss | -1.00 | | | Low |
| 07/11/2021 | Twitter | MLB | Book Need | Arizona | 184 | 1st 5 Innings | Win | 1.80 | | | Low |
| 07/11/2021 | Twitter | MLB | Book Need | Washington | 172 | Game | Loss | -1.00 | | | Low |
| 07/11/2021 | Twitter | MLB | Book Need | Washington | 177 | 1st 5 Innings | Loss | -1.00 | | | Low |
| 07/11/2021 | Twitter | Soccer | Book Need | Italy | 260 | Game | Loss | -1.00 | | | Low |
| 07/11/2021 | Twitter | Soccer | Book Need | Italy | 280 | 1st Half | Loss | -1.00 | | | Low |
| 07/11/2021 | Twitter | Soccer | Book Need | Italy To Win Final | 126 | Game | Win | 1.30 | | | Low |
| 07/11/2021 | TSP Live | NBA | Secondary Angle | PHO/MIL UNDER | 220 | Game | Push | 0.00 | 1U | | |
| 07/11/2021 | TSP Daily Briefing | Various | Parlay | Milwaukee -4, Miami -118, Italy +250 | 1130 | Game | Loss | -0.30 | | | |
| 07/12/2021 | TSP Daily Briefing | MLB | Early Sharp Buy | Trevor Story | 1073 | Game | Loss | -1.00 | | | HRD |
| 07/12/2021 | Telegram | Tennis | Secondary Angle | Marchenko/Anderson OV | 23 (-114) | Game | Loss | -1.10 | 1U | | |
| 07/13/2021 | Telegram | Tennis | Secondary Angle | Altamaier | -105 | Game | Loss | -1.10 | 1U | | |
| 07/13/2021 | TSP Daily Briefing | Soccer | Early Sharp Buy | Qatar | 120 | Game | Loss | -1.00 | | | |
| 07/13/2021 | TSP Daily Briefing | Tennis | Early Sharp Buy | Krueger | 139 | Game | Loss | -1.00 | | | |
| 07/13/2021 | TSP Daily Briefing | MLB | Early Sharp Buy | AL/NL OVER | 10.5 (-120) | Game | Loss | -1.20 | | | |
| 07/13/2021 | Telegram | MLB | Secondary Angle | AL/NL OVER | 10.5 (-120) | Game | Loss | -1.20 | 1U | | |
| 07/14/2021 | TSP Daily Briefing | NBA | Early Sharp Buy | PHO/MIL UNDER | 220.5 | Game | Win | 1.00 | | | |
| 07/14/2021 | TSP Daily Briefing | NBA | Early Sharp Buy | Milwaukee | -4 | Game | Win | 1.00 | | | |
| 07/14/2021 | TSP Daily Briefing | Tennis | Early Sharp Buy | Hanfmann | -155 | Game | Win | 1.00 | | | |
| 07/14/2021 | Twitter | Tennis | Sharp | Hanfmann | -165 | Game | Win | 1.00 | 1U | | |
| 07/14/2021 | Twitter | NBA | Pro's v Joe's | PHO/MIL UNDER | 221 | Game | Win | 1.00 | | | |
| 07/14/2021 | Telegram | NBA | Secondary Angle | Milwaukee | -4.5 | Game | Win | 1.00 | 1U | | |
| 07/14/2021 | Twitter | Golf | Primary Angle | Hovland over Oosthuizen | 100 | Full Tourney | Loss | -1.00 | 2U | | |
| 07/14/2021 | Twitter | Golf | Secondary Angle | Schauffele over Thomas | -128 | Full Tourney | Win | 1.00 | 1U | | |
| 07/14/2021 | Twitter | Golf | Secondary Angle | Schauffele TO WIN | 1800 | Full Tourney | Loss | -1.00 | 1U | | |
| 07/14/2021 | Twitter | Golf | Sharp | Hovland TOP 20 | 140 | Full Tourney | Win | 1.40 | 1U | | |
| 07/15/2021 | Twitter | MLB | Book Need | NY Yankees | -104 | Game | PPD | 0.00 | | | Low |
| 07/15/2021 | Twitter | MLB | Book Need | NY Yankees | -105 | 1st 5 Innings | PPD | 0.00 | | | Low |
| 07/15/2021 | Twitter | MLB | Sharp | NY Yankees | -105 | 1st 5 Innings | PPD | 0.00 | 1U | | |
| 07/16/2021 | TSP Daily Briefing | MLB | Early Sharp Buy | Miami (Game 1) | -120 | Game | Loss | -1.20 | | | |
| 07/16/2021 | TSP Daily Briefing | MLB | Early Sharp Buy | Arizona | 132 | Game | Loss | -1.00 | | | |
| 07/16/2021 | Twitter | MLB | PUBLIC | Toronto | -231 | Game | Win | 1.00 | | | |
| 07/16/2021 | Twitter | MLB | PUBLIC | SEA/LAA OVER | 8.5 (-118) | Game | Win | 1.00 | | | |
| 07/16/2021 | Twitter | Golf | Sharp | MacIntyre over Fowler | -103 | Round 2 | Win | 1.00 | 1U | | |
| 07/16/2021 | Twitter | MLB | Sharp | Miami (Game 1) | -125 | Game | Loss | -1.30 | 1U | | |
| 07/16/2021 | Twitter | MLB | Book Need | Colorado | 175 | Game | Loss | -1.00 | | | Low |
| 07/16/2021 | Twitter | MLB | Book Need | Colorado | 164 | 1st 5 Innings | Loss | -1.00 | | | Low |
| 07/16/2021 | Twitter | MLB | Book Need | Pittsburgh | 142 | Game | Win | 1.40 | | | Low |
| 07/16/2021 | Twitter | MLB | Book Need | Pittsburgh | 140 | 1st 5 Innings | Win | 1.40 | | | Low |
| 07/16/2021 | Twitter | Golf | Sharp | Horschel over Kisner | -105 | Round 3 | Win | 1.00 | 1U | | |
| 07/17/2021 | TSP Daily Briefing | MLB | Early Sharp Buy | BOS/NYY UNDER | 8 (-115) | Game | No Bet | 0.00 | | | |
| 07/17/2021 | TSP Daily Briefing | MLB | Early Sharp Buy | Houston | -102 | Game | Loss | -1.00 | | | |
| 07/17/2021 | TSP Daily Briefing | NBA | Early Sharp Buy | Milwaukee | 3.5 | Game | Win | 1.00 | | | |
| 07/17/2021 | TSP Daily Briefing | MLB | Early Sharp Buy | SEA/LAA UNDER | 8.5 (-107) | Game | Loss | -1.10 | | | |
| 07/17/2021 | TSP Live | MLB | KB Consensus | NYM/PIT OVER | 9 (-120) | Game | Win | 1.00 | 1U | | |
| 07/17/2021 | TSP Live | MLB | Secondary Angle | SEA/LAA UNDER | 8.5 (-107) | Game | Loss | -1.10 | 1U | | |
| 07/17/2021 | TSP Live | MLB | Book Need | St. Louis | 105 | 1st 5 Innings | Win | 1.10 | | | Low |
| 07/17/2021 | TSP Live | MLB | Book Need | St. Louis | 102 | Game | Win | 1.00 | | | Low |
| 07/17/2021 | TSP Live | MLB | Book Need | Colorado | 197 | 1st 5 Innings | Loss | -1.00 | | | Low |
| 07/17/2021 | TSP Live | MLB | Book Need | Colorado | 214 | Game | Loss | -1.00 | | | Low |
| 07/17/2021 | Twitter | Golf | Sharp | Horsfield over Snedeker | -110 | Round 4 | Loss | -1.10 | 1U | | |
| 07/18/2021 | TSP Daily Briefing | MLB | Early Sharp Buy | NY Yankees | -113 | Game | Win | 1.00 | | | |
| 07/18/2021 | TSP Daily Briefing | MLB | Early Sharp Buy | SEA/LAA UNDER | -102 | Game | Loss | -1.00 | | | |
| 07/18/2021 | TSP Daily Briefing | MLB | Early Sharp Buy | Colorado | 156 | Game | Win | 1.60 | | | |
| 07/18/2021 | TSP Daily Briefing | MLB | Early Sharp Buy | HOU/CWS UNDER | 100 | Game | Win | 1.00 | | | |
| 07/18/2021 | TSP Daily Briefing | MLB | Early Sharp Buy | Minnesota | -126 | Game | Loss | -1.30 | | | |
| 07/18/2021 | TSP Daily Briefing | Various | Parlay | All today's ESBs | 3330 | Game | Loss | -0.15 | | | |
| 07/18/2021 | Twitter | MLB | Book Need | Arizona | 109 | Game | Win | 1.10 | | | Low |
| 07/18/2021 | Twitter | MLB | Book Need | Arizona | 107 | 1st 5 Innings | Win | 1.10 | | | Low |
| 07/18/2021 | Twitter | MLB | PUBLIC | Toronto (Game 1) | -219 | Game | Win | 1.00 | | | |
| 07/18/2021 | Twitter | MLB | PUBLIC | BOS/NYY OVER | 9.5 (-111) | Game | Win | 1.00 | | | |
| 07/18/2021 | TSP Live | MLB | Secondary Angle | SEA/LAA UNDER | 8.5 (+102) | Game | Loss | -1.00 | 1U | | |
| 07/18/2021 | TSP Live | MLB | Secondary Angle | NY Yankees | -122 | Game | Win | 1.00 | 1U | | |
| 07/18/2021 | TSP Daily Briefing | MLB | Rollover | NY Yankees | -122 | Game | Win | 2.57 | | | Bank 1u |
| 07/18/2021 | Twitter | MLB | Book Need | Colorado | 140 | Game | Win | 1.40 | | | Low |
| 07/18/2021 | Twitter | MLB | Book Need | Colorado | 119 | 1st 5 | Push | 0.00 | | | Low |
| 07/19/2021 | TSP Daily Briefing | MLB | Early Sharp Buy | Oakland | 100 | Game | Win | 1.00 | | | |
| 07/19/2021 | Twitter | MLB | PUBLIC | Chicago White Sox | -228 | Game | Loss | -2.30 | | | GM1 |
| 07/19/2021 | Twitter | MLB | PUBLIC | TEX/DET OVER | 8.5 (-110) | Game | Win | 1.00 | | | |
| 07/20/2021 | TSP Daily Briefing | MLB | Early Sharp Buy | Philadelphia | -125 | Game | Loss | -1.30 | | | |
| 07/20/2021 | TSP Daily Briefing | NBA | Early Sharp Buy | Milwaukee | -4.5 | Game | Win | 1.00 | | | |
| 07/20/2021 | TSP Daily Briefing | Tennis | Early Sharp Buy | Bucsa | 104 | Game | Loss | -1.00 | | | |
| 07/20/2021 | Twitter | NBA | Book Need | Milwaukee | -4.5 | Game | Win | 1.00 | | | Low |
| 07/20/2021 | Twitter | NBA | Book Need | Milwaukee | -2.5 | 1st Half | Loss | -1.10 | | | Low |
| 07/20/2021 | Twitter | MLB | PUBLIC | Tampa | -198 | Game | Win | 1.00 | | | |
| 07/20/2021 | Twitter | MLB | PUBLIC | CLE/HOU OVER | 9 (-106) | Game | Win | 1.00 | | | |
| 07/20/2021 | Telegram | NBA | Secondary Angle | Milwaukee | -5 (-103) | Game | Win | 1.00 | 1U | | |
| 07/21/2021 | TSP Daily Briefing | MLB | Early Sharp Buy | Miami | 103 | Game | Win | 1.00 | | | |
| 07/21/2021 | TSP Daily Briefing | Soccer | Early Sharp Buy | FC Cincinnati | 129 | Game | Loss | -1.00 | | | |
| 07/21/2021 | TSP Daily Briefing | MLB | Early Sharp Buy | CLE/HOU UNDER | 8.5 (-105) | Game | Loss | -1.10 | | | |
| 07/21/2021 | Twitter | MLB | PUBLIC | Milwaukee | -177 | Game | Loss | -1.80 | | | |
| 07/21/2021 | Twitter | MLB | PUBLIC | KC/MIL OVER | 9 (-112) | Game | Push | 0.00 | | | |
| 07/21/2021 | Twitter | MLB | Known Bettor | BAL/TB UNDER | 9 (-125) | Game | Push | 0.00 | | | |
| 07/21/2021 | Twitter | MLB | Book Need | Kansas City | 160 | Game | Win | 1.60 | | | Low |
| 07/21/2021 | Twitter | MLB | Book Need | Kansas City | 139 | 1st 5 Innings | Loss | -1.00 | | | Low |
| 07/21/2021 | Twitter | MLB | Book Need | Minnesota | 139 | Game | Win | 1.40 | | | Low |
| 07/21/2021 | Twitter | MLB | Book Need | Minnesota | 130 | 1st 5 Innings | Win | 1.30 | | | Low |
| 07/21/2021 | Telegram | MLB | Secondary Angle | CLE/HOU UNDER | 8.5 (-109) | Game | Loss | -1.10 | 1U | | |
| 07/22/2021 | TSP Daily Briefing | MLB | Early Sharp Buy | Chicago Cubs | 111 | Game | Loss | -1.00 | | | |
| 07/22/2021 | TSP Daily Briefing | Soccer | Early Sharp Buy | Austin FC | 114 | Game | Loss | -1.00 | | | |
| 07/22/2021 | Twitter | MLB | PUBLIC | LA Dodgers | -168 | Game | Loss | -1.70 | | | |
| 07/22/2021 | Twitter | MLB | PUBLIC | TB/CLE OVER | 9 (-109) | Game | Push | 0.00 | | | |
| 07/22/2021 | Telegram | MLB | Secondary Angle | Chicago Cubs | 114 | Game | Loss | -1.00 | 1U | | |
| 07/23/2021 | Twitter | MLB | PUBLIC | Philadelphia | -154 | Game | Win | 1.00 | | | |
| 07/23/2021 | Twitter | MLB | PUBLIC | TEX/HOU OVER | 8.5 (-115) | Game | Win | 1.00 | | | |
| 07/23/2021 | TSP Daily Briefing | MLB | Early Sharp Buy | Milwaukee | -126 | Game | Win | 1.00 | | | |
| 07/23/2021 | TSP Daily Briefing | MLB | Early Sharp Buy | Boston | -115 | Game | Win | 1.00 | | | |
| 07/23/2021 | TSP Daily Briefing | MLB | Early Sharp Buy | Pittsburgh | 154 | Game | Win | 1.50 | | | |
| 07/23/2021 | Telegram | Tennis | Secondary Angle | Alcaraz | -115 | Game | Win | 1.00 | 1U | | |
| 07/23/2021 | Twitter | MLB | Book Need | Pittsburgh | 170 | Game | Win | 1.70 | | | Low |
| 07/23/2021 | Twitter | MLB | Book Need | Pittsburgh | 160 | 1st 5 Innings | Win | 1.60 | | | Low |
| 07/23/2021 | Twitter | Golf | Primary Angle | Grillo over Leboida | -150 | Full Tourney | Loss | -1.50 | 2U | | WD |
| 07/23/2021 | Twitter | Golf | Secondary Angle | Reed TO WIN | 1800 | Full Tourney | Loss | -1.00 | 1U | | |
| 07/24/2021 | TSP Daily Briefing | MLB | Early Sharp Buy | Seattle | 108 | Game | Win | 1.10 | | | |
| 07/24/2021 | TSP Daily Briefing | MLB | Early Sharp Buy | Kansas City | -121 | Game | Win | 1.00 | | | |
| 07/24/2021 | TSP Live | MLB | Secondary Angle | NYM/TOR OVER | 8.5 (-115) | Game | Win | 1.00 | 1U | | |
| 07/24/2021 | Twitter | MLB | Book Need | Arizona | 159 | Game | Win | 1.60 | | | Low |
| 07/24/2021 | Twitter | MLB | Book Need | Arizona | 147 | 1st 5 Innings | Push | 0.00 | | | Low |
| 07/24/2021 | Twitter | MLB | PUBLIC | Washington | -202 | Game | Loss | -2.00 | | | |
| 07/24/2021 | Twitter | MLB | PUBLIC | DET/KC OVER | 10 (-110) | Game | Win | 1.00 | | | |
| 07/25/2021 | TSP Daily Briefing | MLB | Early Sharp Buy | STL/CIN OVER | 10 (-101) | Game | Win | 1.00 | | | |
| 07/25/2021 | TSP Daily Briefing | MLB | Early Sharp Buy | Minnesota | -121 | Game | Loss | -1.20 | | | |
| 07/25/2021 | TSP Live | MLB | Secondary Angle | Minnesota | -119 | Game | Loss | -1.20 | 1U | | |
| 07/25/2021 | TSP Daily Briefing | Various | Parlay | STL/CIN OV10 (-101) & Minnesota -119 | | Game | Loss | -0.30 | | | |
| 07/26/2021 | TSP Daily Briefing | MLB | Early Sharp Buy | Kansas City | 107 | Game | Win | 1.10 | | | |
| 07/26/2021 | Twitter | MLB | Book Need | Kansas City | 110 | Game | Win | 1.10 | | | Low |
| 07/26/2021 | Twitter | MLB | Book Need | Kansas City | -103 | 1st 5 Innings | Win | 1.00 | | | Low |
| 07/26/2021 | TSP Daily Briefing | MLB | Rollover | Kansas City | 107 | Game | Win | | | | 0.27 |
| 07/26/2021 | Twitter | MLB | PUBLIC | LA Angels | -153 | Game | Win | 1.00 | | | |
| 07/26/2021 | Twitter | MLB | PUBLIC | Atlanta/NY Mets OVER | 6.5 (-115) | Game | Loss | -1.20 | | | |
| 07/26/2021 | Telegram | Olympics | Secondary Angle | Japan | 15 | Game | Win | 1.00 | | | |
| 07/27/2021 | Twitter | MLB | Book Needs | Colorado | 122 | Game | Win | 1.20 | | | Low |
| 07/27/2021 | Twitter | MLB | Book Needs | Colorado | 109 | 1st 5 Innings | Win | 1.00 | | | Low |
| 07/27/2021 | Twitter | Volleyball | Sharp | Heidrich/Gerson over Gibb/Bourne | -142 | Game | Loss | -1.40 | 1U | | |
| 07/27/2021 | TSP Daily Briefing | Soccer | Early Sharp Buy | Malmo | 117 | Game | Loss | -1.00 | | | |
| 07/27/2021 | TSP Daily Briefing | Olympics | Early Sharp Buy | Nigeria over Germany | -4.5 | Game | Loss | -1.10 | | | |
| 07/27/2021 | TSP Daily Briefing | MLB | Early Sharp Buy | Cleveland | 100 | Game | Loss | -1.00 | | | |
| 07/27/2021 | TSP Daily Briefing | Soccer | Rollover | Malmo | 117 | Game | Loss | -1.00 | | | |
| 07/28/2021 | Telegram | Olympics | Secondary Angle | Japan over France | 136 | Game | Win | 1.40 | 1U | | |
| 07/28/2021 | TSP Daily Briefing | MLB | Early Sharp Buy | Cleveland | -111 | Game | Win | 1.00 | | | |
| 07/28/2021 | TSP Daily Briefing | MLB | Early Sharp Buy | STL/CLE UNDER | 8.5 (-104) | Game | Loss | -1.00 | | | |
| 07/28/2021 | Twitter | MLB | PUBLIC | Minnesota | -140 | Game | Loss | -1.40 | | | |
| 07/28/0201 | Twitter | MLB | PUBLIC | ATL/NYM OV8 (-108) | 8 (-108) | Game | Loss | -1.10 | | | |
| 07/28/2021 | Telegram | Golf | Secondary Angle | Hovland over Thomas | -117 | Full Tourney | Win | 1.00 | 1U | | |
| 07/29/2021 | Telegram | MLB | Secondary Angle | OAK/LAA UNDER | 9 (-105) | Game | Win | 1.00 | 1U | | |
| 07/29/2021 | Twitter | MLB | PUBLIC | Cincinnati | -114 | Game | Win | 1.00 | | | |
| 07/29/2021 | Twitter | MLB | PUBLIC | BAL/DET OVER | 9.5 (-112) | Game | Win | 1.00 | | | |
| 07/29/2021 | Twitter | MLB | Book Need | Baltimore | 140 | Game | Loss | -1.00 | | | Low |
| 07/29/2021 | Twitter | MLB | Book Need | Baltimore | 155 | 1st 5 Innings | Loss | -1.00 | | | Low |
| 07/29/2021 | Twitter | Soccer | Book Need | Qatar | 0.5 (-110) | Game | Loss | -1.10 | | | High |
| 07/29/2021 | Twitter | Soccer | Book Need | Qatar | 0.25 (-130) | 1st Half | Win | 0.50 | | | High |
| 07/29/2021 | TSP Daily Briefing | MLB | Early Sharp Buy | NYY/TB UNDER | 7.5 (-105) | Game | Loss | -1.10 | | | |
| 07/30/2021 | TSP Daily Briefing | MLB | Early Sharp Buy | LA Angels | 108 | Game | Loss | -1.00 | | | |
| 07/30/2021 | TSP Daily Briefing | MLB | Early Sharp Buy | BAL/DET UNDER | 9.5 (-110) | Game | Win | 1.00 | | | |
| 07/30/2021 | Twitter | MLB | PUBLIC | Toronto | -195 | Game | Win | 1.00 | | | |
| 07/30/2021 | Twitter | MLB | PUBLIC | COL/SD OVER | 8 (-114) | Game | Win | 1.00 | | | |
| 07/30/2021 | Twitter | MLB | Book Need | Pittsburgh | 122 | Game | Win | 1.20 | | | Low |
| 07/30/2021 | Twitter | MLB | Book Need | Pittsburgh | 125 | 1st 5 Innings | Win | 1.30 | | | Low |
| 07/30/2021 | Telegram | Tennis | Secondary Angle | Fritz games handicap | -1.5 (-104) | Game | Loss | -1.00 | | | |
| 07/30/2021 | Telegram | MLB | Secondary Angle | LA Angels | 105 | Game | Loss | -1.00 | | | |
| 07/30/2021 | TSP Daily Briefing | MLB | Rollover | LA Angels | 108 | Game | Loss | | | | -0.25 |
| 07/31/2021 | TSP Daily Briefing | MLB | Early Sharp Buy | PHI/PIT UNDER | 8 (+100) | Game | Win | 1.00 | | | |
| 07/31/2021 | Twitter | MLB | Book Need | Minnesota | 111 | Game | Win | 1.10 | | | Low |
| 07/31/2021 | Twitter | MLB | Book Need | Minnesota | 103 | 1st 5 Innings | Win | 1.00 | | | Low |
| 07/31/2021 | Twitter | MLB | PUBLIC | Philadelphia | -154 | Game | Loss | -1.50 | | | |
| 07/31/2021 | Twitter | MLB | PUBLIC | CIN/NYM OVER | 8.5 (-104) | Game | Win | 1.00 | | | |
| 07/31/2021 | TSP Live | MLB | Secondary Angle | OAK/LAA OVER | 10 (-110) | Game | Loss | -1.10 | | | |
| 07/31/2021 | TSP Live | MLB | Secondary Angle | NY Mets | -126 | Game | Win | 1.00 | | | |
| 08/01/2021 | TSP Live | MLB | Secondary Angle | LA Angels | -114 | Game | Loss | -1.10 | 1U | | |
| 08/01/2021 | TSP Live | MLB | Secondary Angle | Nakashima | 115 | Game | Loss | -1.00 | 1U | | |
| 08/01/2021 | TSP Daily Briefing | MLB | Early Sharp Buy | LA Angels | -117 | Game | Loss | -1.20 | | | |
| 08/01/2021 | TSP Daily Briefing | MLB | Early Sharp Buy | BOS/TB UNDER | 8.5 (+102) | Game | Win | 1.00 | | | |
| 08/01/2021 | TSP Daily Briefing | Tennis | Early Sharp Buy | Nakashima | 115 | Game | Loss | -1.00 | | | |
| 08/01/2021 | Twitter | Soccer | Book Need | Mexico/USA UNDER | 2 (-115) | Game | Win | 1.00 | | | Low |
| 08/01/2021 | Twitter | Soccer | Book Need | Mexico/USA UNDER | 0.75 (-109) | 1st Half | Win | 1.00 | | | Low |
| 08/01/2021 | Twitter | MLB | PUBLIC | San Diego | -165 | Game | Win | 1.00 | | | |
| 08/01/2021 | Twitter | MLB | PUBLIC | BAL/DET OVER | 10 (-111) | Game | Loss | -1.10 | | | |
| 08/01/2021 | TSP Daily Briefing | Various | Parlay | LA Angels -117, BOS/TB UN8,5 (+105), Nakashima +115 | 705 | Game | Loss | -0.30 | | | |
| 08/02/2021 | Telegram | Tennis | Secondary Angle | Konjuh | -116 | Game | Win | 1.00 | 1U | | |
| 08/02/2021 | Twitter | MLB | PUBLIC | NY Yankees | -223 | Game | Loss | -2.20 | | | |
| 08/02/2021 | Twitter | MLB | PUBLIC | BAL/NYY OVER | 9.5 (-111) | Game | Loss | -1.00 | | | |
| 08/02/2021 | TSP Daily Briefing | Tennis | Early Sharp Buy | Konjuh | -111 | Game | Win | 1.00 | | | |
| 08/02/2021 | TSP Daily Briefing | MLB | Early Sharp Buy | Seatte | 139 | Game | Win | 1.40 | | | |
| 08/03/2021 | TSP Daily Briefing | MLB | Early Sharp Buy | St. Louis | 115 | Game | Loss | -1.00 | | | |
| 08/03/2021 | TSP Daily Briefing | MLB | Early Sharp Buy | HOU/LAD UNDER | 8 (-111) | Game | Win | 1.00 | | | |
| 08/03/2021 | Twitter | MLB | PUBLIC | Toronto | -194 | Game | Win | 1.00 | | | |
| 08/03/2021 | Twitter | MLB | PUBLIC | SF/AZ OVER | 9.5 (-103) | Game | Loss | -1.00 | | | |
| 08/04/2021 | TSP Daily Briefing | MLB | Early Sharp Buy | PHI/WAS UNDER | 9.5 (-116) | Game | Loss | -1.20 | | | |
| 08/04/2021 | TSP Daily Briefing | MLB | Early Sharp Buy | NY Mets | -148 | Game | Win | 1.00 | | | |
| 08/04/2021 | Twitter | MLB | PUBLIC | Tampa Bay | -150 | Game | Win | 1.00 | | | |
| 08/04/2021 | Twitter | MLB | PUBLIC | MIN/CIN OVER | 9.5 (-106) | Game | Win | 1.00 | | | |
| 08/05/2021 | TSP Daily Briefing | MLB | Early Sharp Buy | Texas | -105 | Game | Loss | -1.10 | | | |
| 08/05/2021 | TSP Daily Briefing | MLB | Early Sharp Buy | CLE/TOR UNDER | 9 (+105) | Game | Win | 1.10 | | | |
| 08/05/2021 | Twitter | MLB | PUBLIC | San Francisco | -164 | Game | Win | 1.00 | | | |
| 08/05/2021 | Twitter | MLB | PUBLIC | SEA/NYY OVER | 9.5 (-112) | Game | Loss | -1.10 | | | |
| 08/05/2021 | Twitter | Tennis | Sharp | McDonald | 135 | Game | Win | 1.40 | 1U | | |
| 08/06/2021 | TSP Daily Briefing | Olympics | Early Sharp Buy | USA/France UNDER | 175 (-110) | Game | Win | 1.00 | | | |
| 08/06/2021 | TSP Daily Briefing | MLB | Early Sharp Buy | Milwaukee | -146 | Game | Win | 1.00 | | | |
| 08/06/2021 | TSP Daily Briefing | MLB | Early Sharp Buy | TB/BAL OVER | 10 (-102) | Game | Win | 1.00 | | | |
| 08/06/2021 | Telegram | MLB | Secondary Angle | TB/BAL OVER | 10 (-102) | Game | Win | 1.00 | 1U | | |
| 08/06/2021 | Twitter | MLB | PUBLIC | Cincinnati | -185 | Game | Win | 1.00 | | | |
| 08/06/2021 | Twitter | MLB | PUBLIC | AZ/SD OVER | 8.5 (-115) | Game | Win | 1.00 | | | |
| 08/07/2021 | TSP Daily Briefing | MLB | Early Sharp Buy | SEA/NYY OVER | 10 (-107) | Game | Loss | -1.10 | | | |
| 08/07/2021 | TSP Daily Briefing | MLB | Early Sharp Buy | NY Yankees | -183 | Game | Win | 1.00 | | | |
| 08/07/2021 | TSP Daily Briefing | Tennis | Early Sharp Buy | Brooksby Game Handicap | 2 (-107) | Game | Loss | -1.10 | | | |
| 08/07/2021 | Twitter | MLB | PUBLIC | Cincinnati | -186 | Game | Win | 1.00 | | | |
| 08/07/2021 | Twitter | MLB | PUBLIC | MIA/COL OVER | 10.5 (-109) | Game | Win | 1.00 | | | |
| 08/07/2021 | TSP Live | MLB | Secondary Angle | SEA/NYY OVER | 10(-107) | Game | Loss | -1.10 | 1U | | |
| 08/07/2021 | TSP Live | MLB | Secondary Angle | MIN/HOU UNDER | 4.5 (-103) | 1st 5 Innings | Win | 1.00 | 1U | | |
| 08/07/2021 | Twitter | MMA | Known Bettor | Chiesa | -109 | Game | Loss | -1.10 | 0/0 | | |
| 08/08/2021 | TSP Daily Briefing | MLB | Early Sharp Buy | NY Mets | 141 | Game | Loss | -1.00 | | | |
| 08/08/2021 | TSP Daily Briefing | MLB | Early Sharp Buy | KC/STL OVER | 9.5 (-104) | Game | Win | 1.00 | | | |
| 08/08/2021 | TSP Daily Briefing | MLB | Early Sharp Buy | MIN/HOU UNDER | 8.5 (-125) | Game | Loss | -1.30 | | | |
| 08/08/2021 | TSP Live | MLB | Secondary Angle | KC/STL OVER | 9.5 (-115) | Game | Win | 1.00 | 1U | | |
| 08/08/2021 | Twitter | MLB | PUBLIC | Cincinnati | -243 | Game | Win | 1.00 | | | |
| 08/08/2021 | Twitter | MLB | PUBLIC | TB/BAL OVER | 10 (-113) | Game | Win | 1.00 | | | |
| 08/08/2021 | TSP Live | MLB | Book Need | Minnesota | 159 | Game | Win | 1.60 | | | Low |
| 08/08/2021 | TSP Live | MLB | Book Need | Minnesota | 156 | 1st 5 Innings | Win | 1.60 | | | Low |
| 08/08/2021 | TSP Daily Briefing | MLB | Parlay | NYM +141, KC/STL OV9.5 (-115), MIN/HOU UN8.5 (-125) | 799 | Game | Loss | -0.30 | | | |
| 08/09/2021 | TSP Daily Briefing | NBASL | Early Sharp Buy | LA Clippers | -1.5 | Game | Loss | -1.10 | | | |
| 08/09/2021 | Twitter | MLB | PUBLIC | NY Yankees | -170 | Game | Win | 1.00 | | | |
| 08/09/2021 | Twitter | MLB | PUBLIC | KC/NYY OVER | 9.5 (-109) | Game | Win | 1.00 | | | |
| 08/10/2021 | TSP Daily Briefing | Tennis | Early Sharp Buy | Norrie | 102 | Game | Loss | -1.00 | | | |
| 08/10/2021 | TSP Daily Briefing | MLB | Early Sharp Buy | Minnesota | 133 | Game | Win | 1.30 | | | |
| 08/10/2021 | TSP Daily Briefing | Tennis | Early Sharp Buy | Sevastova | 147 | Game | Loss | -1.00 | | | |
| 08/10/2021 | Twitter | MLB | PUBLIC | Chicago White Sox | -146 | Game | Loss | -1.50 | | | |
| 08/10/2021 | Twitter | MLB | PUBLIC | COL/HOU OVER | 8.5 (-108) | Game | Loss | -1.10 | | | |
| 08/10/2021 | Twitter | MLB | Book Need | Baltimore | 120 | Game | Loss | -1.00 | | | Low |
| 08/10/2021 | Twitter | MLB | Book Need | Baltimore | 121 | 1st 5 Innings | Loss | -1.00 | | | Low |
| 08/10/2021 | Telegram | MLB | Secondary Angle | Baltimore | 120 | Game | Loss | -1.00 | 1U | | |
| 08/11/2021 | TSP Daily Briefing | MLB | Early Sharp Buy | Miami | 142 | Game | Win | 1.40 | | | |
| 08/11/2021 | TSP Daily Briefing | MLB | Early Sharp Buy | Atlanta | -119 | Game | Win | 1.00 | | | |
| 08/11/2021 | Twitter | MLB | PUBLIC | Chicago White Sox | -171 | Game | Loss | -1.70 | | | |
| 08/11/2021 | Twitter | MLB | PUBLIC | NYY/KC OVER | 10.5 (-108) | Game | Loss | -1.10 | | | |
| 08/11/2021 | Twitter | MLB | Sharp | Baltimore | 103 | Game | Loss | -1.00 | 1U | | |
| 08/11/2021 | Telegram | Golf | Primary Angle | Na over Siwoo Kim | -120 | Full Tourney | Push | 0.00 | 2U | | |
| 08/11/2021 | Twitter | Golf | Sharp | Harman TO WIN | 2200 | Full Tourney | Loss | -1.00 | 1U | | |
| 08/12/2021 | Twitter | MLB | PUBLIC | Oakland | -176 | Game | Win | 1.00 | | | |
| 08/12/2021 | Twitter | MLB | PUBLIC | TEX/SEA OVER | 8.5 (-113) | Game | Loss | -1.10 | | | |
| 08/12/2021 | TSP Daily Briefing | Tennis | Early Sharp Buy | Giorgi | 107 | Game | Win | 1.10 | | | |
| 08/12/2021 | TSP Daily Briefing | MLB | Early Sharp Buy | Baltimore | -139 | Game | Loss | -1.40 | | | |
| 08/12/2021 | TSP Daily Briefing | NFL | Early Sharp Buy | Washington | -2 | Game | Loss | -1.10 | | | |
| 08/12/2021 | Twitter | NFL | Sharp | PIT/PHI OVER | 37 | Game | Win | 1.00 | | | |
| 08/13/2021 | Twitter | MLB | PUBLIC | Tampa Bay | -154 | Game | Win | 1.00 | | | |
| 08/13/2021 | Twitter | MLB | PUBLIC | BAL/BOS OVER | 11 (-102) | Game | Loss | -1.00 | | | |
| 08/13/2021 | Twitter | NFL | PUBLIC | Atlanta | PK | Game | Loss | -1.10 | | | |
| 08/13/2021 | Twitter | NFL | PUBLIC | DET/BUF OVER | 37 | Game | Loss | -1.10 | | | |
| 08/13/2021 | Twitter | Soccer | Early Sharp Buy | Getafe/Valencia UNDER | 2 (-101) | Game | Win | 1.00 | | | |
| 08/13/2021 | Twitter | NFL | Early Sharp Buy | Detroit | PK | Game | Loss | -1.10 | | | |
| 08/14/2021 | TSP Live | MLB | Book Need | CHC/MIA UNDER | 8 (-111) | Game | Loss | -1.10 | | | Low |
| 08/14/2021 | TSP Live | MLB | Book Need | CHC/MIA UNDER | 4 (+106) | 1st 5 Innings | Win | 1.10 | | | Low |
| 08/14/2021 | TSP Live | Soccer | Secondary Angle | Southampton | 0.5 (-130) | Game | Loss | -1.30 | | | |
| 08/14/2021 | TSP Live | MLB | Secondary Angle | NYY/CWS UNDER | 8.5 (-103) | Game | Loss | -1.00 | | | |
| 08/14/2021 | Twitter | MLB | PUBLIC | Boston | -267 | Game | Win | 1.00 | | | |
| 08/14/2021 | Twitter | MLB | PUBLIC | BAL/BOS OVER | 10 (-100) | Game | Win | 1.00 | | | |
| 08/14/2021 | Twitter | NFL | PUBLIC | Chicago | -3.5 | Game | Win | 1.00 | | | |
| 08/14/2021 | Twitter | NFL | PUBLIC | CLE/JAX OVER | 37 | Game | Loss | -1.10 | | | |
| 08/14/2021 | Twitter | Soccer | Early Sharp Buy | Southampton | 0.5 (-119) | Game | Loss | -1.20 | | | |
| 08/14/2021 | Twitter | NFL | Early Sharp Buy | Jacksonville | -3 | Game | Loss | -1.10 | | | |
| 08/14/2021 | Twitter | Soccer | Early Sharp Buy | Chelsea/Crystal Palace UNDER | 2.5 (-115) | Game | Loss | -1.20 | | | |
| 08/14/2021 | Twitter | NFL | Early Sharp Buy | Denver | -2.5 | Game | Win | 1.00 | | | |
| 08/15/2021 | TSP Live | MLB | Book Need | Washington | 136 | 1st 5 Innings | Loss | -1.00 | | | Low |
| 08/15/2021 | TSP Live | MLB | Book Need | Washington | 138 | Game | Loss | -1.00 | | | Low |
| 08/15/2021 | TSP Live | Soccer | Secondary Angle | Celta Vigo | 0.5 (-122) | Game | Loss | -1.20 | | | |
| 08/15/2021 | Twitter | MLB | PUBLIC | Boston | -280 | Game | Win | 1.00 | | | |
| 08/15/2021 | Twitter | MLB | PUBLIC | NYY/CWS OVER | 8.5 (-117) | Game | Loss | -1.20 | | | |
| 08/15/2021 | TSP Daily Briefing | Soccer | Early Sharp Buy | Celta Vigo | 0.5 (-121) | Game | Loss | -1.20 | | | |
| 08/15/2021 | TSP Daily Briefing | MLB | Early Sharp Buy | CIN/PHI UNDER | 8.5 (-115) | Game | Loss | -1.20 | | | |
| 08/15/2021 | TSP Daily Briefing | MLB | Early Sharp Buy | Chicago White Sox | -180 | Game | Loss | -1.80 | | | |
| 08/15/2021 | TSP Daily Briefing | Various | Parlay | Celta Vigo +0.5 (-121) CIN/PHI UN8.5, CWS -180 | 430 | Game | Loss | -0.30 | | | |
| 08/16/2021 | TSP Daily Briefing | Soccer | Early Sharp Buy | Granada | 1 (-125) | Game | Win | 1.00 | | | |
| 08/16/2021 | TSP Daily Briefing | MLB | Early Sharp Buy | Kansas City | 137 | Game | Win | 1.40 | | | |
| 08/16/2021 | Twitter | Soccer | Sharp | Granada | 1 (-125) | Game | Win | 1.00 | | | |
| 08/16/2021 | Twitter | MLB | PUBLIC | Atlanta | -147 | Game | Win | 1.00 | | | |
| 08/16/2021 | Twitter | MLB | PUBLIC | CHC/CIN OVER | 9 (-113) | Game | Win | 1.00 | | | |
| 08/17/2021 | Twitter | MLB | PUBLIC | Detroit | -115 | Game | Loss | -1.20 | | | |
| 08/17/2021 | Twitter | MLB | PUBLIC | NYM/SF OVER | 8 (-106) | Game | Loss | -1.10 | | | |
| 08/17/2021 | TSP Daily Briefing | Soccer | Early Sharp Buy | Dortmund | 177 | Game | Loss | -1.00 | | | |
| 08/17/2021 | TSP Daily Briefing | Tennis | Early Sharp Buy | Cam Norrie | -103 | Game | Loss | -1.00 | | | |
| 08/17/2021 | TSP Daily Briefing | MLB | Early Sharp Buy | BAL/TB UNDER | 8 (-102) | Game | Loss | -1.00 | | | |
| 08/18/2021 | TSP Daily Briefing | Soccer | Early Sharp Buy | PSV Eindhoven/Benfica UN | 2.5 (-120) | Game | Loss | -1.20 | | | |
| 08/18/2021 | Twitter | MLB | PUBLIC | Cincinnati | -276 | Game | Loss | -2.80 | | | |
| 08/18/2021 | Twitter | MLB | PUBLIC | TOR/WAS OVER | 9 (-115) | Game | Win | 1.00 | | | |
| 08/18/2021 | Twitter | MLB | Book Need | NY Mets | 132 | Game | Win | 1.30 | | | Low |
| 08/18/2021 | Twitter | MLB | Book Need | NY Mets | 126 | 1st 5 Innings | Loss | -1.00 | | | Low |
| 08/18/2021 | Twitter | MLB | Book Need | Kansas City | 162 | Game | Win | 1.60 | | | Low |
| 08/18/2021 | Twitter | MLB | Book Need | Kansas City | 151 | 1st 5 Innings | Win | 1.50 | | | Low |
| 08/18/2021 | Telegram | Golf | Primary Angle | Spieth over Johnson | -122 | Full Tourney | Win | 1.00 | | | |
| 08/19/2021 | TSP Daily Briefing | Soccer | Early Sharp Buy | Randers | 0.25 (-120) | Game | Win | 0.50 | | | |
| 08/19/2021 | TSP Daily Briefing | NFL | Early Sharp Buy | Philadelphia | 1.5 | Game | Loss | -1.10 | | | |
| 08/19/2021 | Twitter | MLB | Book Need | Texas | 122 | Game | Loss | -1.00 | | | |
| 08/19/2021 | Twitter | MLB | Book Need | Texas | 112 | 1st 5 Innings | Loss | -1.00 | | | |
| 08/19/2021 | Twitter | MLB | PUBLIC | Houston -168 | -168 | Game | Win | 1.00 | | | |
| 08/19/2021 | Twitter | MLB | PUBLIC | SEA/TEX OVER | 8.5 (-111) | Game | Win | 1.00 | | | |
| 08/19/2021 | Twitter | NFL | Sharp | Philadelphia | PK | Game | Loss | -1.10 | 1U | | |
| 08/20/2021 | TSP Daily Briefing | MLB | Early Sharp Buy | Miami | 170 | Game | Loss | -1.00 | | | |
| 08/20/2021 | TSP Daily Briefing | MLB | Early Sharp Buy | Cleveland | -113 | Game | Win | 1.00 | | | |
| 08/20/2021 | Twitter | MLB | PUBLIC | Atlanta | -227 | Game | Win | 1.00 | | | |
| 08/20/2021 | Twitter | MLB | PUBLIC | MIA/CIN OVER | 8.5 (-117) | Game | Loss | -1.20 | | | |
| 08/20/2021 | Twitter | NFL | PUBLIC | Washington | -5.5 | Game | Loss | -1.10 | | | |
| 08/20/2021 | Twitter | NFL | PUBLIC | KC/AZ OVER | 41 | Game | Loss | -1.10 | | | |
| 08/20/2021 | Twitter | MLB | Book Need | Baltimore | 224 | Game | Loss | -1.00 | | | Low |
| 08/20/2021 | Twitter | MLB | Book Need | Baltimore | 206 | 1st 5 Innings | Loss | -1.00 | | | Low |
| 08/22/2021 | Twitter | MLB | PUBLIC | NY Yankees | -221 | Game | Win | 1.00 | | | |
| 08/22/2021 | Twitter | MLB | PUBLIC | SEA/HOU OVER | 9 (-105) | Game | Win | 1.00 | | | |
| 08/22/2021 | Twitter | NFL | PUBLIC | Pittsburgh | -6 | Game | Push | 0.00 | | | |
| 08/22/2021 | Twitter | NFL | PUBLIC | BAL/CAR UNDER | 35.5 | Game | Win | 1.00 | | | |
| 08/22/2021 | TSP Daily Briefing | MLB | Early Sharp Buy | Arizona | 131 | Game | Loss | -1.00 | | | |
| 08/22/2021 | TSP Daily Briefing | Soccer | Early Sharp Buy | Atalanta/Torino UNDER | 3 (-120) | Game | Push | 0.00 | | | |
| 08/22/2021 | TSP Daily Briefing | NGL | Early Sharp Buy | Carolina | 3 | Game | Loss | -1.10 | | | |
| 08/22/2021 | TSP Daily Briefing | Soccer | Early Sharp Buy | Barcelona/Bilbao UNDER | 2.75 (-105) | Game | Win | 1.00 | | | |
| 08/22/2021 | TSP Daily Briefing | NFL | Early Sharp Buy | Denver | -5 | Game | Win | 1.00 | | | |
| 08/22/2021 | TSP Live | MLB | Secondary Angle | Chicago Cubs | -119 | Game | Loss | -1.20 | 1U | | |
| 08/22/2021 | TSP Live | MLB | Book Need | Minnesota | 206 | Game | Loss | -1.00 | | | |
| 08/22/2021 | TSP Live | MLB | Book Need | Minnesota | 204 | Game | Loss | -1.00 | | | |
| 08/22/2021 | TSP Live | MLB | Book Need | Arizona | 133 | Game | Loss | -1.00 | | | Low |
| 08/22/2021 | TSP Live | MLB | Book Need | Arizona | 131 | 1st 5 Innings | Win | 1.30 | | | Low |
| 08/22/2021 | TSP Daily Briefing | Soccer | Early Sharp Buy | Arsenal | 0.5 (+105) | Game | Loss | -1.00 | | | |
| 08/22/2021 | TSP Daily Briefing | MLB | Early Sharp Buy | Oakland | -109 | Game | Loss | -1.10 | | | |
| 08/22/2021 | TSP Daily Briefing | MLB | Early Sharp Buy | Baltimore | 147 | Game | Loss | -1.00 | | | |
| 08/22/2021 | TSP Daily Briefing | Various | Parlay | Arsenal +0.5, OAK -109, BAL +147 | 871 | Game | Loss | -0.30 | | | |
| 08/22/2021 | Twitter | MLB | PUBLIC | Atlanta | -161 | Game | Win | 1.00 | | | |
| 08/22/2021 | Twitter | MLB | PUBLIC | WAS/MIL OVER | 9 (-113) | Game | Win | 1.00 | | | |
| 08/22/2021 | Twitter | NFL | PUBLIC | Cleveland | -4.5 | Game | Loss | -1.10 | | | |
| 08/22/2021 | Twitter | NFL | PUBLIC | NYG/CLE OVER | 35 | Game | Loss | -1.10 | | | |
| 08/22/2021 | TSP Live | MLB | Book Need | Miami | 119 | Game | Loss | -1.00 | | | Low |
| 08/22/2021 | TSP Live | MLB | Book Need | Miami | 103 | 1st 5 Innings | Loss | -1.00 | | | Low |
| 08/22/2021 | TSP Live | MLB | Book Need | Washington | 199 | Game | Loss | -1.00 | | | Low |
| 08/22/2021 | TSP Live | MLB | Book Need | Washington | 175 | 1st 5 Innings | Loss | -1.00 | | | Low |
| 08/22/2021 | TSP Live | MLB | Secondary Angle | NY Mets | 1.5 (-124) | Game | Win | 1.00 | 1U | | |
| 08/23/2021 | TSP Daily Briefing | MLB | Early Sharp Buy | Toronto | 100 | Game | Win | 1.00 | | | |
| 08/23/2021 | TSP Daily Briefing | Soccer | Early Sharp Buy | Getafe/Sevilla UNDER | 2 (-118) | Game | Win | 1.00 | | | |
| 08/23/2021 | Twitter | MLB | PUBLIC | Houston | -221 | Game | Loss | -2.20 | | | |
| 08/23/2021 | Twitter | MLB | PUBLIC | CWS/TOR OVER | 9 (-103) | Game | Loss | -1.00 | | | |
| 08/23/2021 | Twitter | MLB | Sharp | Toronto | -110 | Game | Win | 1.00 | 1U | | |
| 08/23/2021 | Twitter | Tennis | Sharp | Gasquet | -185 | Game | Win | 1.00 | 1OPEN | | |
| 08/24/2021 | Twitter | MLB | PUBLIC | LA Angels | -127 | Game | Win | 1.00 | | | |
| 08/24/2021 | Twitter | MLB | PUBLIC | TEX/CLE OVER | 9 (-114) | Game | Win | 1.00 | | | |
| 08/24/2021 | TSP Daily Briefing | MLB | Early Sharp Buy | Miami | -112 | Game | Loss | -1.10 | | | |
| 08/24/2021 | TSP Daily Briefing | MLB | Early Sharp Buy | Atlanta | -138 | Game | Loss | -1.40 | | | |
| 08/24/2021 | TSP Daily Briefing | Tennis | Early Sharp Buy | Ivashka | 108 | Game | Win | 1.10 | | | |
| 08/24/2021 | Real-time LJP | MLB | LJP | Seattle | 139 | Game | Win | 1.40 | 0D | | |
| 08/24/2021 | Real-time LJP | Tennis | LJP | Ivashka | 106 | Game | Win | 1.10 | 1U | | |
| 08/24/2021 | Real-time LJP | MLB | LJP | Miami | -109 | Game | Loss | -1.10 | 1OPEN | | |
| 08/24/2021 | Twitter | MLB | Sharp | Baltimore | 113 | Game | Loss | -1.00 | 1U | | |
| 08/24/2021 | Real-time LJP | MLB | LJP | Atlanta | -140 | Game | Loss | -1.40 | 1U | | |
| 08/24/2021 | Real-time LJP | MLB | LJP | NY Mets | -125 | Game | Loss | -1.30 | 0D | | |
| 08/24/2021 | Real-time LJP | MLB | LJP | SEA/OAK OVER | 8.5 (-119) | Game | Loss | -1.20 | 1OPEN | | |
| 08/24/2021 | Real-time LJP | WNBA | LJP | Minnesota | 4 | Game | Win | 1.00 | 1OPEN | | |
| 08/24/2021 | Twitter | MLB | Book Need | Baltimore | 118 | Game | Loss | -1.00 | | | Low |
| 08/24/2021 | Twitter | MLB | Book Need | Baltimore | 118 | 1st 5 Innings | Loss | -1.00 | | | Low |
| 08/25/2021 | TSP Daily Briefing | Tennis | Early Sharp Buy | Gasquet | 106 | Game | Win | 1.10 | | | |
| 08/25/2021 | Twitter | MLB | PUBLIC | LA Angels | -210 | Game | Loss | -2.10 | | | |
| 08/25/2021 | Twitter | MLB | PUBLIC | LAD/SD OVER | 8 (-102) | Game | Push | 0.00 | | | |
| 08/25/2021 | Real-time LJP | Tennis | LJP | Gasquet | -121 | Game | Win | 1.00 | 0D | | |
| 08/25/2021 | Real-time LJP | MLB | LJP | NY Mets | -100 | Game | Loss | -1.00 | 1OPEN | | |
| 08/25/2021 | Real-time LJP | Tennis | LJP | Alcaraz | -112 | Game | Win | 1.00 | 1U | | |
| 08/25/2021 | Real-time LJP | Golf | LJP | Hovland over Spieth | -140 | Full Tourney | Win | 1.00 | 1OPEN | | |
| 08/25/2021 | Real-time LJP | Golf | LJP | Hovland over Smith | -120 | Full Tourney | Win | 1.00 | 1OPEN | | |
| 08/25/2021 | Telegram | Golf | Primary Angle | Dechambeau over Thomas | -105 | Full Tourney | Win | 1.00 | 2U | | |
| 08/25/2021 | Twitter | MLB | Book Need | Baltimore | 178 | Game | Win | 1.80 | | | Low |
| 08/25/2021 | Twitter | MLB | Book Need | Baltimore | 195 | 1st 5 Innings | Loss | -1.00 | | | Low |
| 08/25/2021 | Twitter | MLB | Book Need | Minnesota | 141 | Game | Win | 1.40 | | | Low |
| 08/25/2021 | Twitter | MLB | Book Need | Minnesota | 120 | 1st 5 Innings | Win | 1.20 | | | Low |
| 08/26/2021 | TSP Daily Briefing | WNBA | Early Sharp Buy | Dallas | 3.5 | Game | Win | 1.00 | | | |
| 08/26/2021 | TSP Daily Briefing | MLB | Early Sharp Buy | NY Mets | 107 | Game | Loss | -1.00 | | | |
| 08/26/2021 | TSP Daily Briefing | MLB | Early Sharp Buy | San Diego | 121 | Game | Loss | -1.00 | | | |
| 08/26/2021 | TSP Daily Briefing | Tennis | Early Sharp Buy | Ruusuvuori | -166 | Game | Win | 1.00 | | | |
| 08/26/2021 | Twitter | MLB | PUBLIC | LA Angels | -127 | Game | Loss | -1.30 | | | |
| 08/26/2021 | Twitter | MLB | PUBLIC | NYY/OAK OVER | 8.5 (-106) | Game | Win | 1.00 | | | |
| 08/26/2021 | Real-time LJP | Tennis | LJP | Ruusuvuori | -175 | Game | Win | 1.00 | 1U | | |
| 08/26/2021 | Real-time LJP | WNBA | LJP | Dallas | 4.5 | Game | Win | 1.00 | 0D | | |
| 08/26/2021 | Real-time LJP | MLB | LJP | NY Mets | 105 | Game | Loss | -1.00 | 1OPEN | | |
| 08/26/2021 | Real-time LJP | MLB | LJP | Oakland | 104 | Game | Loss | -1.00 | 0D | | |
| 08/26/2021 | Twitter | MLB | Book Need | Baltimore | 106 | Game | Win | 1.10 | | | Low |
| 08/26/2021 | Twitter | MLB | Book Need | Baltimore | -102 | 1st 5 Innings | Win | 1.00 | | | Low |
| 08/26/2021 | Twitter | MLB | Book Need | Arizona | 135 | Game | Win | 1.40 | | | Low |
| 08/26/2021 | Twitter | MLB | Book Need | Arizona | 110 | 1st 5 Innings | Win | 1.10 | | | Low |
| 08/27/2021 | TSP Daily Briefing | NFL | Early Sharp Buy | Carolina | -3.5 | Game | Win | 1.00 | | | |
| 08/27/2021 | TSP Daily Briefing | CFL | Early Sharp Buy | Hamilton | -2 | Game | Win | 1.00 | | | |
| 08/27/2021 | TSP Daily Briefing | Tennis | Early Sharp Buy | Peterson | 280 | Game | Loss | -1.00 | | | |
| 08/27/2021 | Twitter | MLB | PUBLIC | Philadelphia | -241 | Game | Win | 1.00 | | | |
| 08/27/2021 | Twitter | MLB | PUBLIC | MIL/MIN OVER | 9.5 (-100) | Game | Loss | -1.00 | | | |
| 08/27/2021 | Twitter | NFL | PUBLIC | Kansas City | -4 | Game | Loss | -1.10 | | | |
| 08/27/2021 | Twitter | NFL | PUBLIC | MIN/KC OVER | 38.5 | Game | Win | 1.00 | | | |
| 08/27/2021 | Twitter | Tennis | Sharp | Sorribes Tormo | 100 | Game | Loss | -1.00 | 1U | | |
| 08/27/2021 | Twitter | MLB | Book Need | Miami | 126 | Game | Loss | -1.00 | | | Low |
| 08/27/2021 | Twitter | MLB | Book Need | Miami | 112 | 1st 5 Innings | Loss | -1.00 | | | Low |
| 08/27/2021 | Real-time LJP | Tennis | LJP | Ivashka/Ruusuvuori OVER | 22.5 (-104) | Match | Loss | -1.00 | 1OPEN | | |
| 08/27/2021 | Real-time LJP | MLB | LJP | Texas | 170 | Game | Loss | -1.00 | 0D | | |
| 08/28/2021 | TSP Daily Briefing | MLB | Early Sharp Buy | Miami | 104 | Game | Win | 1.00 | | | |
| 08/28/2021 | TSP Daily Briefing | MLB | Early Sharp Buy | Oakland | -109 | Game | Win | 1.00 | | | |
| 08/28/2021 | TSP Daily Briefing | Various | Parlay | Oakland -109 & Nebraska -7 | 266 | Game | Loss | -1.00 | | | |
| 08/28/2021 | TSP Daily Briefing | NCAAF | Early Sharp Buy | Nebraska | -7 | Game | Loss | -1.10 | | | |
| 08/28/2021 | Real-time LJP | Soccer | LJP | Liverpool/Chelsea UNDER | 2.5 (-120) | Game | Win | 1.00 | 1OPEN | | |
| 08/28/2021 | Real-time LJP | NCAAF | LJP | Nebraska | -6.5 | Game | Loss | -1.10 | 1U | | |
| 08/28/2021 | TSP Live | MLB | Secondary Angle | Oakland | -122 | Game | Win | 1.00 | 1U | | |
| 08/28/2021 | Twitter | MLB | PUBLIC | Cincinnati | -112 | Game | Loss | -1.10 | | | |
| 08/28/2021 | Twitter | MLB | PUBLIC | HOU/TEX OVER | 8.5 (-116) | Game | Loss | -1.20 | | | |
| 08/28/2021 | Twitter | NFL | PUBLIC | Baltimore | -3.5 | Game | Win | 1.00 | | | |
| 08/28/2021 | Twitter | NFL | PUBLIC | TB/HOU OVER | 36 | Game | Win | 1.00 | | | |
| 08/28/2021 | Twitter | NCAAF | PUBLIC | Fresno St | -27.5 | Game | Win | 1.00 | | | |
| 08/28/2021 | Twitter | NCAAF | PUBLIC | HAW/UCLA UNDER | 67.5 | Game | Win | 1.00 | | | |
| 08/28/2021 | Real-time LJP | MLB | LJP | Cleveland | 121 | Game | Loss | -1.00 | 1OPEN | | |
| 08/28/2021 | Real-time LJP | NFL | LJP | Chicago | -3 | Game | Push | 0.00 | 0D | | |
| 08/28/2021 | Real-time LJP | MLB | LJP | Miami | -109 | Game | Win | 1.00 | 1U | | |
| 08/28/2021 | TSP Live | NCAAF | Book Need | Connecticut | 28 | Game | Loss | -1.10 | | | Low |
| 08/28/2021 | TSP Live | NCAAF | Book Need | Connecticut | 17 | 1st Half | Loss | -1.10 | | | Low |
| 08/28/2021 | Telegram | NCAAF | Known Bettor | Nebraska (In-Play) | 2.5 | Game | Loss | -1.10 | | | |
| 08/29/2021 | TSP Daily Briefing | Soccer | Early Sharp Buy | Osasuna | 148 | Game | Win | 1.50 | | | |
| 08/29/2021 | TSP Daily Briefing | MLB | Early Sharp Buy | Atlanta | -131 | Game | Win | 1.00 | | | |
| 08/29/2021 | TSP Daily Briefing | NFL | Early Sharp Buy | Jacksonville | -4.5 | Game | Win | 1.00 | | | |
| 08/29/2021 | Twitter | MLB | PUBLIC | Tampa Bay | -210 | Game | Win | 1.00 | | | |
| 08/29/2021 | Twitter | MLB | PUBLIC | MIL/MIN OVER | 10 (-101) | Game | Loss | -1.00 | | | |
| 08/29/2021 | Twitter | NFL | PUBLIC | New England | -3.5 | Game | Loss | -1.10 | | | |
| 08/29/2021 | Twitter | NFL | PUBLIC | JAX/DAL OVER | 36 | Game | Win | 1.00 | | | |
| 08/29/2021 | Real-time LJP | MLB | LJP | Atlanta | -126 | Game | Win | 1.00 | 1U | | |
| 08/29/2021 | Real-time LJP | Soccer | LJP | Osasuna | 142 | Game | Win | 1.40 | 1OPEN | | |
| 08/29/2021 | TSP Daily Briefing | Various | Parlay | Osasuna +148, ATL -131, Jags -4.5 | 735 | Game | Win | 1.50 | | | 0.2u |
| 08/30/2021 | TSP Daily Briefing | Tennis | Early Sharp Buy | Bautista Agut | -4 (-104) | Game | Win | 1.00 | | | |
| 08/30/2021 | TSP Daily Briefing | MLB | Early Sharp Buy | Minnesota | -125 | Game | Win | 1.00 | | | |
| 08/30/2021 | Twitter | MLB | PUBLIC | Toronto | -280 | Game | Win | 1.00 | | | |
| 08/30/2021 | Twitter | MLB | PUBLIC | BOS/TB OVER | 8.5 (-116) | Game | Loss | -1.20 | | | |
| 08/30/2021 | Twitter | Tennis | Sharp | Juvan | -125 | Game | Win | 1.00 | | | |
| 08/30/2021 | Real-time LJP | MLB | LJP | Minnesota | -125 | Game | Win | 1.00 | 1OPEN | | |
| 08/31/2021 | TSP Daily Briefing | Tennis | Early Sharp Buy | Nishioka | -130 | Game | Loss | -1.30 | | | |
| 08/31/2021 | TSP Daily Briefing | MLB | Early Sharp Buy | Washington | -109 | Game | Loss | -1.10 | | | |
| 08/31/2021 | Twitter | MLB | PUBLIC | Toronto | -298 | Game | Loss | -3.00 | | | |
| 08/31/2021 | Twitter | MLB | PUBLIC | COL/TEX OVER | 8.5 (-116) | Game | Loss | -1.20 | | | |
| 08/31/2021 | Twitter | Tennis | Sharp | Nishioka | -130 | Game | Loss | -1.30 | 1OPEN | | |
| 08/31/2021 | TSP Newsletter | NCAAF | Early Sharp Buy | Minnesota | 14 | Game | Push | 0.00 | | | |
| 08/31/2021 | TSP Newsletter | NCAAF | Algorithm | Arizona | 12.5 | Game | Win | 1.00 | | | |
| 08/31/2021 | TSP Newsletter | NCAAF | My Handicapping | UCLA | 3.5 | Game | Win | 1.00 | | | |
| 08/31/2021 | Telegram | MLB | Known Bettor | COL/TEX UNDER | 8.5 (+102) | Game | Win | 1.00 | 0/0 | | |
| 08/31/2021 | Real-time LJP | MLB | LJP | Washington | -127 | Game | Loss | -1.10 | 1U | | |
| 09/01/2021 | TSP Daily Briefing | MLB | Early Sharp Buy | Atlanta | 170 | Game | Loss | -1.00 | | | |
| 09/01/2021 | TSP Daily Briefing | Tennis | Early Sharp Buy | Gojowczyk | 122 | Game | Win | 1.00 | | | |
| 09/01/2021 | TSP Daily Briefing | Soccer | Early Sharp Buy | Scotland/Denmark UNDER | 2.25 (-109) | Game | Win | 0.50 | | | |
| 09/01/2021 | Twitter | MLB | PUBLIC | Oakland | -174 | Game | Loss | -1.70 | | | |
| 09/01/2021 | Twitter | MLB | PUBLIC | BOS/TB OVER | 7.5 (-101) | Game | Loss | -1.00 | | | |
| 09/01/2021 | Real-time LJP | Soccer | LJP | Scotland/Denmark UNDER | 2.25 (-110) | Game | Win | 0.50 | 0D | | |
| 09/01/2021 | Real-time LJP | MLB | LJP | Atlanta | 190 | Game | Loss | -1.00 | 0D | | |
| 09/01/2021 | Twitter | MLB | Book Need | Seattle | 119 | Game | Win | 1.00 | | | Low |
| 09/01/2021 | Twitter | MLB | Book Need | Seattle | 115 | 1st 5 Innings | Push | 0.00 | | | Low |
| 09/01/2021 | Telegram | Soccer | Known Bettor | Russia | 181 | Game | Loss | -1.00 | 0/0 | | |
| 09/02/2021 | Twitter | NCAAF | PUBLIC | Ohio St | -14 | Game | Push | 0.00 | | | |
| 09/02/2021 | Twitter | NCAAF | PUBLIC | Boise/UCF UNDER | 68.5 | Game | Win | 1.00 | | | |
| 09/02/2021 | Twitter | MLB | PUBLIC | San Francisco | -175 | Game | Win | 1.00 | | | |
| 09/02/2021 | Twitter | MLB | PUBLIC | DET/OAK OVER | 9 (-112) | Game | Win | 1.00 | | | |
| 09/02/2021 | Twitter | Golf | Sharp | Ancer TO WIN | 2800 | Full Tourney | Loss | -1.00 | | | |
| 09/02/2021 | TSP Daily Briefing | Soccer | Early Sharp Buy | Sweden | 0.5 (+100) | Game | Win | 1.00 | | | |
| 09/02/2021 | TSP Daily Briefing | Tennis | Early Sharp Buy | Otte | 152 | Game | Win | 1.50 | | | |
| 09/02/2021 | TSP Daily Briefing | WNBA | Early Sharp Buy | Chicago | 4.5 | Game | Loss | -1.10 | | | |
| 09/02/2021 | Real-time LJP | Tennis | LJP | Brooksby | 107 | Game | Win | 1.10 | 1U | | |
| 09/02/2021 | Real-time LJP | Tennis | LJP | Sock | 124 | Game | Win | 1.20 | 1OPEN | | |
| 09/02/2021 | Real-time LJP | WNBA | LJP | Chicago | 3 | Game | Loss | -1.10 | 1OPEN | | |
| 09/02/2021 | Real-time LJP | NCAAF | LJP | USF/NC State UNDER | 58 | Game | Win | 1.00 | 0D | | |
| 09/02/2021 | Twitter | NCAAF | Book Need | Minnesota | 7 | 1st Half | Win | 1.00 | | | Low |
| 09/02/2021 | Twitter | NCAAF | Book Need | Minnesota | 14 | Game | Push | 0.00 | | | Low |
| 09/03/2021 | TSP Daily Briefing | NCAAF | Early Sharp Buy | Mich St/NW OVER | 45 | Game | Win | 1.00 | | | |
| 09/03/2021 | TSP Daily Briefing | Tennis | Early Sharp Buy | Collins | 173 | Game | Loss | -1.00 | | | |
| 09/03/2021 | TSP Daily Briefing | Tennis | Early Sharp Buy | Popyrin | 106 | Game | Loss | -1.00 | | | |
| 09/03/2021 | Twitter | NCAAF | PUBLIC | Duke | -6 | Game | Loss | -1.10 | | | |
| 09/03/2021 | Twitter | NCAAF | PUBLIC | UNC/VTech UNDER | 63 | Game | Win | 1.00 | | | |
| 09/03/2021 | Twitter | MLB | PUBLIC | NY Yankees | -239 | Game | Win | 1.00 | | | |
| 09/03/2021 | Twitter | MLB | PUBLIC | HOU/SD OVER | 9 (-106) | Game | Push | 0.00 | | | |
| 09/03/2021 | Twitter | MLB | Algorithm | TEX/LAA UNDER | 8 (-120) | Game | Win | 1.00 | | | |
| 09/03/2021 | Twitter | Horses | Algorithm | Prince of Pharoahs over Work Out | -135 | Race | Win | 1.00 | | | |
| 09/03/2021 | Twitter | NCAAF | Book Need | Charlotte | 6.5 | Game | Win | 1.00 | | | Low |
| 09/03/2021 | Twitter | NCAAF | Book Need | Charlotte | 3.5 | 1st Half | Loss | -1.10 | | | Low |
| 09/03/2021 | Twitter | NCAAF | Book Need | Michigan St | 3 | Game | Win | 1.00 | | | Low |
| 09/03/2021 | Twitter | NCAAF | Book Need | Michigan St | 1.5 | 1st Half | Win | 1.00 | | | Low |
| 09/03/2021 | Real-time LJP | NCAAF | LJP | Northwestern | -3 | Game | Loss | -1.10 | 0D | | |
| 09/03/2021 | Real-time LJP | NCAAF | LJP | Charlotte | 6.5 | Game | Win | 1.00 | 1OPEN | | |
| 09/03/2021 | Real-time LJP | Tennis | LJP | Popyrin | 124 | Game | Loss | -1.00 | 1OPEN | | |
| 09/03/2021 | Real-time LJP | NCAAF | LJP | Mich St/NW OVER | 45 | Game | Win | 1.00 | 1U | | |
| 09/03/2021 | Real-time LJP | Tennis | LJP | Collins | 145 | Game | Loss | -1.00 | 1OPEN | | |
| 09/03/2021 | TSP Daily Briefing | Various | Parlay | MSU/NW OV45, Collins +173, Popyrin +106, UCLA +120 | 2260 | Game | Loss | -0.30 | | | |
| 09/04/2021 | TSP Daily Briefing | Tennis | Early Sharp Buy | Otte | -137 | Game | Win | 1.00 | | | |
| 09/04/2021 | TSP Daily Briefing | NCAAF | Early Sharp Buy | Stanford | 3.5 | Game | Loss | -1.10 | | | |
| 09/04/2021 | TSP Daily Briefing | NCAAF | Early Sharp Buy | S.Miss/S.Alabama OVER | 56.5 | Game | Loss | -1.10 | | | |
| 09/04/2021 | TSP Daily Briefing | NCAAF | Early Sharp Buy | Ohio | -1 | Game | Loss | -1.10 | | | |
| 09/04/2021 | Twitter | NCAAF | PUBLIC | Alabama | -19.5 | Game | Win | 1.00 | | | |
| 09/04/2021 | Twitter | NCAAF | PUBLIC | San Jose St/USC OVER | 60 | Game | Loss | -1.10 | | | |
| 09/04/2021 | Twitter | MLB | PUBLIC | NY Yankees | -308 | Game | Loss | -3.10 | | | |
| 09/04/2021 | Twitter | MLB | PUBLIC | MIN/TB OVER | 8.5 (-115) | Game | Win | 1.00 | | | |
| 09/04/2021 | Book Needs | NCAAF | Book Need | Western Michigan | 9.5 | 1st Half | Loss | -1.10 | | | Low |
| 09/04/2021 | Book Needs | NCAAF | Book Need | Western Michigan | 16 | Game | Loss | -1.10 | | | Low |
| 09/04/2021 | Twitter | NCAAF | Known Bettor | Maryland | 122 | Game | Win | 1.20 | 0/0 | | |
| 09/04/2021 | Telegram | NCAAF | Late Sharp Money | Penn St/Wisconsin UNDER | 48.5 | Game | Win | 1.00 | | | |
| 09/04/2021 | Book Needs | NCAAF | Book Need | Miami Ohio | 22 | Game | Loss | -1.10 | | | Low |
| 09/04/2021 | Book Needs | NCAAF | Book Need | Miami Ohio | 13.5 | 1st Half | Loss | -1.10 | | | Low |
| 09/04/2021 | Book Needs | NCAAF | Book Need | Texas | 136 | Game | Loss | -1.00 | | | Low |
| 09/04/2021 | Book Needs | NCAAF | Book Need | Texas | 130 | 1st Half | Loss | -1.00 | | | Low |
| 09/04/2021 | TSP Live | NCAAF | Primary Angle | Ohio | -2 | Game | Loss | -1.10 | 2U | | |
| 09/04/2021 | Real-time LJP | NCAAF | LJP | Stanford | 3 | Game | Loss | -1.10 | 1U | | |
| 09/04/2021 | Real-time LJP | NCAAF | LJP | Temple | 14 | Game | Loss | -1.10 | 1U | | |
| 09/04/2021 | Real-time LJP | NCAAF | LJP | Temple/Rutgers OVER | 52 | Game | Win | 1.00 | 1OPEN | | |
| 09/04/2021 | Real-time LJP | NCAAF | LJP | Georgia St | -2.5 | Game | Loss | -1.10 | 0D | | |
| 09/04/2021 | Real-time LJP | Tennis | LJP | Otte | -135 | Game | Win | 1.00 | 1OPEN | | |
| 09/04/2021 | Real-time LJP | NCAAF | LJP | Fresno St/Oregon OVER | 63 | Game | Loss | -1.10 | 0D | | |
| 09/04/2021 | Real-time LJP | NCAAF | LJP | Marshall | -3.5 | Game | Win | 1.00 | 1OPEN | | |
| 09/04/2021 | Real-time LJP | NCAAF | LJP | Georgia/Clemson OVER | 51.5 | Game | Loss | -1.10 | 1U | | |
| 09/04/2021 | Real-time LJP | NCAAF | LJP | N.Illinois/GTech OVER | 57 | Game | Loss | -1.10 | 1U | | |
| 09/04/2021 | Real-time LJP | NCAAF | LJP | UCLA | 2.5 | Game | Win | 1.00 | 1OPEN | | |
| 09/04/2021 | TSP Daily Briefing | NCAAF | Parlay | Ohio -1 & S.Miss/S.Ala OV56.5 | 260 | Game | Loss | -1.00 | | | |
| 09/05/2021 | TSP Daily Briefing | Tennis | Early Sharp Buy | Mertens | 237 | Game | Loss | -1.00 | | | |
| 09/05/2021 | TSP Daily Briefing | MLB | Early Sharp Buy | Arizona | 112 | Game | Loss | -1.00 | | | |
| 09/05/2021 | TSP Daily Briefing | Tennis | Early Sharp Buy | Svitolina | -104 | Game | Win | 1.00 | | | |
| 09/05/2021 | TSP Daily Briefing | NCAAF | Early Sharp Buy | Florida St | 7 | Game | Win | 1.00 | | | |
| 09/05/2021 | Twitter | MLB | PUBLIC | NY Yankees | -294 | Game | Loss | -2.90 | | | |
| 09/05/2021 | Twitter | MLB | PUBLIC | PIT/CHC OVER | 9 (-118) | Game | Win | 1.00 | | | |
| 09/05/2021 | TSP Live | Tennis | Secondary Angle | Svitolina | -114 | Game | Win | 1.00 | 1U | | |
| 09/05/2021 | Book Needs | MLB | Book Need | Minnesota | 193 | Game | Win | 1.90 | | | Low |
| 09/05/2021 | Book Needs | MLB | Book Need | Minnesota | 185 | 1st 5 Innings | Loss | -1.00 | | | Low |
| 09/05/2021 | Book Needs | MLB | Book Need | Texas | 114 | Game | Win | 1.10 | | | Low |
| 09/05/2021 | Book Needs | MLB | Book Need | Texas | -101 | 1st 5 Innings | Win | 1.00 | | | Low |
| 09/05/2021 | TSP Daily Briefing | Various | Parlay | Mertens +237, Arizona +112, Svitolina -104, FSU +7 | 2575 | Game | Loss | -0.20 | | | |
| 09/05/2021 | Real-time LJP | Tennis | LJP | Svitolina | -118 | Game | Win | 1.00 | 1U | | |
| 09/05/2021 | Real-time LJP | MLB | LJP | BAL/NYY OVER | 9.5 (-114) | Game | Win | 1.00 | 1U | | |
| 09/05/2021 | Real-time LJP | MLB | LJP | Texas | 113 | Game | Win | 1.10 | 1OPEN | | |
| 09/05/2021 | Real-time LJP | NCAAF | LJP | Florida St | 7 | Game | Win | 1.00 | 1OPEN | | |
| 09/05/2021 | Real-time LJP | Soccer | LJP | Canada | 0.75 (-103) | Game | Win | 1.00 | 1U | | |
| 09/05/2021 | Telegram | MLB | Known Bettor | Kansas City | 137 | Game | Win | 1.40 | | | |
| 09/06/2021 | TSP Daily Briefing | Tennis | Early Sharp Buy | Harris | -104 | Game | Win | 1.00 | | | |
| 09/06/2021 | TSP Daily Briefing | MLB | Early Sharp Buy | Minnesota | -125 | Game | Win | 1.00 | | | |
| 09/06/2021 | TSP Daily Briefing | MLB | Early Sharp Buy | LAD/STL UNDER | 7.5 (-102) | Game | Win | 1.00 | | | |
| 09/06/2021 | TSP Daily Briefing | MLB | Early Sharp Buy | Colorado | 135 | Game | Loss | -1.00 | | | |
| 09/06/2021 | Twitter | MLB | PUBLIC | NY Mets | -124 | Game | Loss | -1.20 | | | |
| 09/06/2021 | Twitter | MLB | PUBLIC | DET/PIT OVER | 8.5 (-112) | Game | Win | 1.00 | | | |
| 09/06/2021 | Telegram | Tennis | Secondary Angle | Harris | -118 | Game | Win | 1.00 | 1U | | |
| 09/06/2021 | Real-time LJP | NCAAF | LJP | Louisville | 8.5 | Game | Loss | -1.10 | 0D | | |
| 09/06/2021 | Real-time LJP | Tennis | LJP | Harris | -118 | Game | Win | 1.00 | 1U | | |
| 09/06/2021 | Real-time LJP | NCAAF | LJP | Lville/Miss OVER | 74 | Game | Loss | -1.10 | 1U | | |
| 09/06/2021 | TSP Daily Briefing | Various | Parlay | Harris -102, Minnesota -125, LAD/STL UN7.5 (-102) | 605 | Game | Win | 1.80 | | | 0.3u |
| 09/07/2021 | TSP Daily Briefing | MLB | Early Sharp Buy | Boston | -101 | Game | Loss | -1.00 | | | |
| 09/07/2021 | TSP Daily Briefing | Tennis | Early Sharp Buy | Krejcikova | 146 | Game | Loss | -1.00 | | | |
| 09/07/2021 | Twitter | MLB | PUBLIC | NY Mets | -159 | Game | Win | 1.00 | | | |
| 09/07/2021 | Twitter | MLB | PUBLIC | SEA/HOU OVER | 8.5 (-113) | Game | Win | 1.00 | | | |
| 09/07/2021 | TSP Newsletter | NCAAF | Early Sharp Buy | Iowa St | -4.5 | Game | Loss | -1.10 | | | |
| 09/07/2021 | TSP Newsletter | NCAAF | Algorithm | UAB | 25 | Game | Loss | -1.10 | | | |
| 09/07/2021 | TSP Newsletter | NFL | My Handicapping | Arizona | 3.5 | Game | Win | 1.00 | | | |
| 09/07/2021 | Real-time LJP | MLB | LJP | NYM/MIA UNDER | 7.5 (-102) | Game | Loss | -1.00 | 1U | | |
| 09/07/2021 | Twitter | MLB | Book Need | Minnesota | 112 | Game | Win | 1.10 | | | Low |
| 09/07/2021 | Twitter | MLB | Book Need | Minnesota | 110 | 1st 5 Innings | Win | 1.10 | | | Low |
| 09/08/2021 | Twitter | MLB | PUBLIC | Cleveland | -130 | Game | Loss | -1.30 | | | |
| 09/08/2021 | Twitter | MLB | PUBLIC | DET/PIT OVER | 9 (-104) | Game | Loss | -1.00 | | | |
| 09/08/2021 | TSP Daily Briefing | MLB | Early Sharp Buy | Miami | 101 | Game | Win | 1.00 | | | |
| 09/08/2021 | TSP Daily Briefing | Soccer | Early Sharp Buy | Estonia/Wales UNDER | 2.75 (-111) | Game | Win | 1.00 | | | |
| 09/08/2021 | TSP Daily Briefing | Tennis | Early Sharp Buy | Sakkari | 116 | Game | Win | 1.20 | | | |
| 09/08/2021 | TSP Daily Briefing | MLB | Early Sharp Buy | St. Louis | -107 | Game | Win | 1.00 | | | |
| 09/08/2021 | Twitter | MLB | Book Need | Colorado | 126 | Game | Loss | -1.00 | | | Low |
| 09/08/2021 | Twitter | MLB | Book Need | Colorado | 110 | 1st 5 Innings | Win | 1.10 | | | Low |
| 09/08/2021 | Real-time LJP | Tennis | LJP | Sakkari | 105 | Game | Win | 1.10 | | | |
| 09/09/2021 | TSP Daily Briefing | Soccer | Early Sharp Buy | Brazil/Peru UNDER | 2.5 (-120) | Game | Win | 1.00 | | | |
| 09/09/2021 | TSP Daily Briefing | Soccer | Early Sharp Buy | Chile | 0.5 (-109) | Game | Loss | -1.10 | | | |
| 09/09/2021 | Twitter | MLB | PUBLIC | NY Mets | -171 | Game | Loss | -1.70 | | | |
| 09/09/2021 | Twitter | MLB | PUBLIC | KC/BAL UNDER | 9 (-105) | Game | Win | 1.00 | | | |
| 09/09/2021 | Real-time LJP | MLB | LJP | Oakland | -138 | Game | Win | 1.00 | 1U | | |
| 09/09/2021 | Real-time LJP | NFL | LJP | DAL/TB OVER | 52.5 | Game | Win | 1.00 | 1OPEN | | |
| 09/09/2021 | Telegram | Soccer | Primary Angle | Peru/Brazil UNDER | 2.5 (-125) | Game | Win | 1.00 | 2U | | |
| 09/09/2021 | Twitter | NFL | Pizza Prop | Fournette Scres 1st TD | 1200 | Game | Loss | -1.00 | | | |
| 09/09/2021 | Twitter | NFL | Pizza Prop | Brady to Throw an INT | 107 | Game | Win | 1.10 | | | |
| 09/10/2021 | TSP Daily Briefing | MLB | Early Sharp Buy | Cleveland | 137 | Game | Loss | -1.00 | | | |
| 09/10/2021 | TSP Daily Briefing | Soccer | Early Sharp Buy | Atlanta | 110 | Game | Win | 1.10 | | | |
| 09/10/2021 | Real-time LJP | MLB | LJP | TB/DET UNDER | 9 (-106) | Game | Loss | -1.10 | 1U | | |
| 09/10/2021 | Twitter | MLB | Book Need | Cleveland | 121 | Game | Loss | -1.00 | | | Low |
| 09/10/2021 | Twitter | MLB | Book Need | Cleveland | 115 | 1st 5 Innings | Loss | -1.00 | | | Low |
| 09/10/2021 | Twitter | MLB | PUBLIC | Tampa | -162 | Game | Loss | -1.60 | | | |
| 09/10/2021 | Twitter | MLB | PUBLIC | TEX/OAK OVER | 8.5 (-105) | Game | Win | 1.00 | | | |
| 09/10/2021 | Twitter | NCAAF | PUBLIC | Coastal Carolina | -26.5 | Game | Win | 1.00 | | | |
| 09/10/2021 | Twitter | NCAAF | PUBLIC | KAN/CCAR OVER | 52 | Game | Win | 1.00 | | | |
| 09/11/2021 | TSP Daily Briefing | NCAAF | Early Sharp Buy | Nebraska | -13.5 | Game | Win | 1.00 | | | |
| 09/11/2021 | TSP Daily Briefing | NCAAF | Early Sharp Buy | Pittsburgh | -4 | Game | Win | 1.00 | | | |
| 09/11/2021 | TSP Daily Briefing | Tennis | Early Sharp Buy | Raducanu | -173 | Game | Win | 1.00 | | | |
| 09/11/2021 | TSP Daily Briefing | NCAAF | Early Sharp Buy | Air Force/Navy OVER | 40 | Game | Loss | -1.10 | | | |
| 09/11/2021 | TSP Daily Briefing | MLB | Early Sharp Buy | LAA/HOU UNDER | 8.5 (-106) | Game | Win | 1.00 | | | |
| 09/11/2021 | TSP Daily Briefing | Various | Parlay | Nebraska -14, Pittsburgh -4, Raducanu -173, Arizona +3 | 998 | Game | Win | 10.00 | | | |
| 09/11/2021 | Twitter | NCAAF | PUBLIC | Ohio St | -15 | Game | Loss | -1.10 | | | |
| 09/11/2021 | Twitter | NCAAF | PUBLIC | Rutgers/Syracuse OVER | 51 | Game | Loss | -1.10 | | | |
| 09/11/2021 | Twitter | MLB | PUBLIC | Oakland | -176 | Game | Loss | -1.80 | | | |
| 09/11/2021 | Twitter | MLB | PUBLIC | LAA/HOU OVER | 8.5 (-106) | Game | Loss | -1.10 | | | |
| 09/11/2021 | Twitter | NCAAF | Known Bettor | Akron | 6.5 | Game | Loss | -1.10 | | | |
| 09/11/2021 | Twitter | Tennis | Sharp | Raducanu | -175 | Game | Win | 1.00 | 1OPEN | | |
| 09/11/2021 | Real-time LJP | NCAAF | LJP | Miami Ohio | 19 | Game | Win | 1.00 | 1OPEN | | |
| 09/11/2021 | Real-time LJP | NCAAF | LJP | Tulsa/Oklahoma St UNDER | 51.5 | Game | Win | 1.00 | 0D | | |
| 09/11/2021 | Real-time LJP | NCAAF | LJP | Nebraska | -13.5 | Game | Win | 1.00 | 1OPEN | | |
| 09/11/2021 | Real-time LJP | NCAAF | LJP | Iowa St | -4 | Game | Loss | -1.10 | 1OPEN | | |
| 09/11/2021 | Real-time LJP | NCAAF | LJP | Troy | 3 | Game | Loss | -1.10 | 1U | | |
| 09/11/2021 | Real-time LJP | NCAAF | LJP | Arkansas | 6.5 | Game | Win | 1.00 | 1U | | |
| 09/11/2021 | Real-time LJP | NCAAF | LJP | Washington | 6.5 | Game | Loss | -1.10 | 1OPEN | | |
| 09/11/2021 | TSP Live | NCAAF | Book Need | East Carolina | 2.5 | Game | Loss | -1.10 | | | Low |
| 09/11/2021 | TSP Live | NCAAF | Book Need | East Carolina | 0.5 | 1st Half | Win | 1.00 | | | Low |
| 09/11/2021 | TSP Live | NCAAF | Book Need | Syracuse | 3 | Game | Loss | -1.10 | | | Low |
| 09/11/2021 | TSP Live | NCAAF | Book Need | Syracuse | 0.5 | 1st Half | Win | 1.00 | | | Low |
| 09/11/2021 | TSP Live | NCAAF | J.M. Premium | Nebraska | -13.5 | Game | Win | 1.00 | 1OPEN | | |
| 09/11/2021 | TSP Live | NCAAF | Secondary Angle | Troy | 3 | Game | Loss | -1.10 | 1U | | |
| 09/11/2021 | Telegram | NCAAF | Late Sharp Money | Utah | -7 | Game | Loss | -1.10 | 0/0 | | |
| 09/11/2021 | Telegram | NCAAF | In-Play LJP | Iowa St | -5.5 | Game | Loss | -1.10 | 1U | | |
| 09/12/2021 | TSP Daily Briefing | Tennis | Early Sharp Buy | Medvedev | 210 | Game | Win | 2.10 | | | |
| 09/12/2021 | TSP Daily Briefing | NFL | Early Sharp Buy | SEA/IND OVER | 48.5 | Game | Loss | -1.10 | | | |
| 09/12/2021 | TSP Daily Briefing | NFL | Early Sharp Buy | Cleveland | 5.5 | Game | Win | 1.00 | | | |
| 09/12/2021 | TSP Daily Briefing | NFL | Early Sharp Buy | Cincinnati | 3 | Game | Win | 1.00 | | | |
| 09/12/2021 | TSP Daily Briefing | NFL | Early Sharp Buy | Buffalo | -6.5 | Game | Loss | -1.10 | | | |
| 09/12/2021 | TSP Daily Briefing | NFL | Teaser | Buffalo -0.5 & Colts +9 | -110 | Game | Loss | -1.10 | | | |
| 09/12/2021 | TSP Daily Briefing | NFL | Parlay Hedge | Tennessee | -3 (+100) | Game | Loss | -1.50 | | | |
| 09/12/2021 | TSP Live Analytics | NFL | Secondary Angle | New Orleans | 4 | Game | Win | 1.00 | 1U | | |
| 09/12/2021 | Book Needs | NFL | Book Need | CLE/KC UNDER | 55 | Game | Loss | -1.10 | | | Low |
| 09/12/2021 | Book Needs | NFL | Book Need | CLE/KC UNDER | 26.5 | 1st Half | Loss | -1.10 | | | Low |
| 09/12/2021 | Book Needs | NFL | Book Need | NY Jets | 4 | Game | Loss | -1.10 | | | Low |
| 09/12/2021 | Book Needs | NFL | Book Need | NY Jets | 3 | 1st Half | Loss | -1.10 | | | Low |
| 09/12/2021 | Book Needs | NFL | Book Need | Detroit | 338 | Game | Loss | -1.00 | | | Low |
| 09/12/2021 | Book Needs | NFL | Book Need | Detroit | 210 | 1st Half | Loss | -1.00 | | | Low |
| 09/12/2021 | Book Needs | NFL | Book Need | Detroit | 9 | Game | Win | 1.00 | | | Low |
| 09/12/2021 | Book Needs | NFL | Book Need | Detroit | 4.5 | 1st Half | Loss | -1.10 | | | Low |
| 09/12/2021 | TSP Live Analytics | NFL | Primary Angle | Indianapolis | 3 | Game | Loss | -1.10 | 2U | | |
| 09/12/2021 | Real-time LJP | NFL | LJP | NY Jets | 4 | Game | Loss | -1.10 | 1U | | |
| 09/12/2021 | Real-time LJP | NFL | LJP | Arizona | 3 | Game | Win | 1.00 | 1U | | |
| 09/12/2021 | Real-time LJP | NFL | LJP | Washington | 1 | Game | Loss | -1.10 | 1OPEN | | |
| 09/12/2021 | Real-time LJP | NFL | LJP | Cincinnati | 3 | Game | Win | 1.00 | 1OPEN | | |
| 09/12/2021 | Real-time LJP | NFL | LJP | Detroit | 9 | Game | Win | 1.00 | 1OPEN | | |
| 09/12/2021 | Real-time LJP | NFL | LJP | Kansas City | -5 | Game | Loss | -1.10 | 1OPEN | | |
| 09/12/2021 | Real-time LJP | NFL | LJP | New Orleans | 3 | Game | Win | 1.00 | 1U | | |
| 09/12/2021 | Real-time LJP | NFL | LJP | Chicago/LA Rams OVER | 46 | Game | Win | 1.00 | 1U | | |
| 09/12/2021 | Twitter | NFL | PUBLIC | San Francisco | -8.5 | Game | Loss | -1.10 | | | |
| 09/12/2021 | Twitter | NFL | PUBLIC | CLE/KC OVER | 54.5 | Game | Win | 1.00 | | | |
| 09/12/2021 | Twitter | MLB | PUBLIC | Atlanta | -282 | Game | Win | 1.00 | | | |
| 09/12/2021 | Twitter | MLB | PUBLIC | SF/CHC OVER | 9 (-116) | Game | Win | 1.00 | | | |
| 09/12/2021 | Twitter | NFL | Pizza Prop | Darnell Mooney To Score TD | 292 | Game | Loss | -1.00 | | | |
| 09/12/2021 | Twitter | NFL | Pizza Prop | David Montgomery 1st TD | 750 | Game | Loss | -1.00 | | | |
| 09/13/2021 | TSP Daily Briefing | Soccer | Early Sharp Buy | Elche | 0.5 (-107) | Game | Win | 1.00 | | | |
| 09/13/2021 | TSP Daily Briefing | Soccer | Early Sharp Buy | Everton/Burnley UNDER | 2.25 (+101) | Game | Loss | -1.00 | | | |
| 09/13/2021 | Real-time LJP | Soccer | LJP | Elche | 0.5 (-107) | Game | Win | 1.00 | 1OPEN | | |
| 09/13/2021 | Twitter | MLB | PUBLIC | Houston | -182 | Game | Win | 1.00 | | | |
| 09/13/2021 | Twitter | MLB | PUBLIC | AZ/LAD OVER | 8 (-103) | Game | Loss | -1.00 | | | |
| 09/13/2021 | Twitter | NFL | Pizza Prop | Ty'Son Williams OV1.5 Receptions | -150 | Game | Win | 1.00 | | | |
| 09/13/2021 | Twitter | NFL | Pizza Prop | Ruggs To Score 1st TD | 1500 | Game | Loss | -0.50 | | | |
| 09/13/2021 | Twitter | NFL | Pizza Prop | Ruggs To Score A TD | 255 | Game | Loss | -0.50 | | | |
| 09/14/2021 | TSP Daily Briefing | Soccer | Early Sharp Buy | Villarreal/Atalanta UNDER | 2.5 (-104) | Game | Loss | -1.00 | | | |
| 09/14/2021 | TSP Daily Briefing | Tennis | Early Sharp Buy | Niemier | 198 | Game | Loss | -1.00 | | | |
| 09/14/2021 | Telegram | MLB | Secondary Angle | Pittsburgh | 148 | Game | Win | 1.50 | 1U | | |
| 09/14/2021 | Twitter | MLB | PUBLIC | Cincinnati | -154 | Game | Loss | -1.50 | | | |
| 09/14/2021 | Twitter | MLB | PUBLIC | SD/SF OVER | 9 (-102) | Game | Loss | -1.00 | | | |
| 09/14/2021 | TSP Newsletter | NCAAF | Early Sharp Buy | Middle Tennessee St | 13.5 | Game | Loss | -1.10 | | | |
| 09/14/2021 | TSP Newsletter | NCAAF | Algorithm | Coastal Carolina | -13.5 | Game | Loss | -1.10 | | | |
| 09/14/2021 | TSP Newsletter | NFL | My Handicapping | Indianapolis | 4 | Game | Win | 1.00 | | | |
| 09/14/2021 | Twitter | MLB | Pro's v Joe's | Pittsburgh | 148 | Game | Win | 1.50 | 1U | | |
| 09/15/2021 | TSP Daily Briefing | Soccer | Early Sharp Buy | Tiraspol/Donetsk UNDER | 2.25 (-118) | Game | Win | 0.50 | | | |
| 09/15/2021 | TSP Daily Briefing | MLB | Early Sharp Buy | NY Mets | -148 | Game | Loss | -1.50 | | | |
| 09/15/2021 | TSP Daily Briefing | Soccer | Early Sharp Buy | Leipzig | 1.5 (-114) | Game | Loss | -1.10 | | | |
| 09/15/2021 | Twitter | MLB | PUBLIC | Milwaukee | -210 | Game | Loss | -2.10 | | | |
| 09/15/2021 | Twitter | MLB | PUBLIC | STL/NYM OVER | 8 (-113) | Game | Win | 1.00 | | | |
| 09/15/2021 | Twitter | MLB | Sharp | NY Mets | -166 | Game | Loss | -1.70 | 1OPEN | | |
| 09/15/2021 | Twitter | Soccer | Sharp | Montreal | 0.5 (-101) | Game | Win | 1.00 | 0/0 | | |
| 09/16/2021 | TSP Daily Briefing | Golf | Early Sharp Buy | Piercy over Knox | -110 | Full Tourney | Win | 1.00 | | | |
| 09/16/2021 | TSP Daily Briefing | MLB | Early Sharp Buy | Kansas City | 110 | Game | Loss | -1.00 | | | |
| 09/16/2021 | TSP Daily Briefing | WNBA | Early Sharp Buy | Atlanta | 1 | Game | Loss | -1.10 | | | |
| 09/16/2021 | TSP Daily Briefing | Soccer | Early Sharp Buy | Lokomotiv Moscow | 0.25 (-104) | Game | Win | 0.50 | | | |
| 09/16/2021 | Telegram | Golf | Primary Angle | Piercy over Knox | -110 | Full Tourney | Win | 1.00 | 2U | | |
| 09/16/2021 | Twitter | MLB | PUBLIC | NY Yankees | -233 | Game | Loss | -2.30 | | | |
| 09/16/2021 | Twitter | MLB | PUBLIC | NYY/BAL OVER | 10 (-105) | Game | Loss | -1.10 | | | |
| 09/16/2021 | Twitter | NFL | Sharp | NY Giants | 4 | Game | Win | 1.00 | 1U | | |
| 09/16/2021 | Twitter | NFL | Pizza Prop | Golladay Longest Reception OVER | 22.5 (-125) | Game | Loss | -1.30 | | | |
| 09/16/2021 | Twitter | NFL | Pizza Prop | Logan Thomas 1st TD | 950 | Game | Loss | -0.50 | | | |
| 09/16/2021 | Real-time LJP | NFL | LJP | NY Giants | 168 | Game | Loss | -1.00 | 1U | | |
| 09/17/2021 | TSP Daily Briefing | Tennis | Early Sharp Buy | Vondrousova | -121 | Game | Win | 1.00 | | | |
| 09/17/2021 | TSP Daily Briefing | MLB | Early Sharp Buy | San Diego | 119 | Game | Loss | -1.00 | | | |
| 09/17/2021 | Twitter | MLB | PUBLIC | Maryland | -7 | Game | Loss | -1.10 | | | |
| 09/17/2021 | Twitter | MLB | PUBLIC | UCF/Louisville OVER | 67.5 | Game | Win | 1.00 | | | |
| 09/17/2021 | Twitter | NCAAF | PUBLIC | LA Dogers | -168 | Game | Loss | -1.70 | | | |
| 09/17/2021 | Twitter | NCAAF | PUBLIC | SD/STL OVER | 9 (-106) | Game | Win | 1.00 | | | |
| 09/17/2021 | Twitter | NCAAF | Sharp | Illinois | 7 | Game | Win | 1.00 | 1U | | |
| 09/17/2021 | Twitter | NCAAF | Book Need | Illinois | 7 | Game | Win | 1.00 | | | Low |
| 09/17/2021 | Twitter | NCAAF | Book Need | Illinois | 4 | 1st Half | Win | 1.00 | | | Low |
| 09/17/2021 | Real-time LJP | NCAAF | LJP | Central Florida | -7 | Game | Loss | -1.10 | 0D | | |
| 09/18/2021 | TSP Daily Briefing | Soccer | Early Sharp Buy | Aston Villa | 152 | Game | Win | 1.50 | | | |
| 09/18/2021 | TSP Daily Briefing | NCAAF | Early Sharp Buy | West Virginia | -2.5 | Game | Win | 1.00 | | | |
| 09/18/2021 | TSP Daily Briefing | NCAAF | Early Sharp Buy | Indiana | 3.5 | Game | Loss | -1.10 | | | |
| 09/18/2021 | TSP Daily Briefing | NCAAF | Early Sharp Buy | Colorado | -2.5 | Game | Loss | -1.10 | | | |
| 09/18/2021 | TSP Live Analytics | NCAAF | Book Need | Indiana | 3.5 | Game | Loss | -1.10 | | | High |
| 09/18/2021 | TSP Live Analytics | NCAAF | Book Need | Indiana | 2.5 | 1st Half | Win | 1.00 | | | High |
| 09/18/2021 | TSP Live Analytics | NCAAF | Book Need | Kent St | 22.5 | Game | Loss | -1.10 | | | Low |
| 09/18/2021 | TSP Live Analytics | NCAAF | Book Need | Kent St | 13 | 1st Half | Win | 1.00 | | | Low |
| 09/18/2021 | Real-time LJP | NCAAF | LJP | Miami FL | -7 | Game | Loss | -1.10 | 2OPEN | | |
| 09/18/2021 | Real-time LJP | NCAAF | LJP | Nebraska/Oklahoma UNDER | 62.5 | Game | Win | 1.00 | 1U | | |
| 09/18/2021 | Real-time LJP | NCAAF | LJP | Coastal Carolina | -14 | Game | Loss | -1.10 | 1OPEN | | |
| 09/18/2021 | Real-time LJP | NCAAF | LJP | Kansas St | 1.5 | Game | Win | 1.00 | 1U | | |
| 09/18/2021 | Real-time LJP | NCAAF | LJP | Florida | 14 | Game | Win | 1.00 | 1OPEN | | |
| 09/18/2021 | Real-time LJP | NCAAF | LJP | Duke | 2.5 | Game | Win | 1.00 | 1OPEN | | |
| 09/18/2021 | Real-time LJP | NCAAF | LJP | Memphis | 3.5 | Game | Win | 1.00 | 1U | | |
| 09/18/2021 | Real-time LJP | NCAAF | LJP | Central Michigan | 19.5 | Game | Loss | -1.10 | 1OPEN | | |
| 09/18/2021 | Real-time LJP | NCAAF | LJP | Arizona St | | Game | Loss | -1.10 | 1U | | |
| 09/18/2021 | Real-time LJP | NCAAF | LJP | Middle Tennessee St | 11.5 | Game | Loss | -1.10 | | | |
| 09/18/2021 | Twitter | NCAAF | PUBLIC | Pittsburgh | -14.5 | Game | Loss | -1.10 | | | |
| 09/18/2021 | Twitter | NCAAF | PUBLIC | Nebraska/Oklahoma OVER | 63 | Game | Loss | -1.10 | | | |
| 09/18/2021 | Twitter | MLB | PUBLIC | LA Dodgers | -182 | Game | Win | 1.00 | | | |
| 09/18/2021 | Twitter | MLB | PUBLIC | COL/WAS OVER | 9 (-113) | Game | Loss | -1.10 | | | |
| 09/18/2021 | Twitter | NCAAF | Known Bettor | Tulsa | 25 | Game | Win | 1.00 | | | |
| 09/18/2021 | Telegram | NCAAF | Late Sharp Money | Temple | 14.5 | Game | Loss | -1.10 | | | |
| 09/18/2021 | TSP Daily Briefing | Various | Parlay | Indiana +3.5, Kansas St +1.5, Carolina NFL +3.5 | 600 | Game | Loss | -1.00 | | | |
| 09/19/2021 | TSP Daily Briefing | NFL | Early Sharp Buy | Jacksonville | 6 | Game | Loss | -1.10 | | | |
| 09/19/2021 | TSP Daily Briefing | MLB | Early Sharp Buy | NY Mets | -120 | Game | | | | | |
| 09/19/2021 | TSP Daily Briefing | NFL | Early Sharp Buy | NO/CAR UNDER | 45.5 | Game | Win | 1.00 | | | |
| 09/19/2021 | TSP Daily Briefing | NFL | Early Sharp Buy | Minnesota | 4 | Game | Win | 1.00 | | | |
| 09/19/2021 | TSP Daily Briefing | Various | Parlay | Jacksonville +6, NY Mets -120, NO/CAR UN45.5, Minnesota +4 | 1176 | Game | Loss | -0.50 | | | |
| 09/19/2021 | TSP Live Analytics | NFL | Secondary Angle | Las Vegas | 5.5 | Game | Win | 1.00 | 1U | | |
| 09/19/2021 | Book Need | NFL | Book Need | Indianapolis | 4.5 | Game | Win | 1.00 | | | |
| 09/19/2021 | Book Need | NFL | Book Need | Indianapolis | 3 | 1st Half | Loss | -1.10 | | | |
| 09/19/2021 | Book Need | NFL | Book Need | Minnesota | 4 | Game | Win | 1.00 | 1U | | |
| 09/19/2021 | Book Need | NFL | Book Need | Minnesota | 3 | 1st Half | Win | 1.00 | 1U | | |
| 09/19/2021 | Book Need | NFL | Book Need | Baltimore | 3.5 | Game | Win | 1.00 | | | |
| 09/19/2021 | Book Need | NFL | Book Need | Baltimore | 2.5 | 1st Half | Loss | -1.10 | | | |
| 09/19/2021 | Twitter | NFL | PUBLIC | LA Rams | -4 | Game | Loss | -1.10 | | | |
| 09/19/2021 | Twitter | NFL | PUBLIC | DAL/LAC OVER | 55 | Game | Loss | -1.10 | | | |
| 09/19/2021 | Twitter | MLB | PUBLIC | LA Dodgers | -190 | Game | Win | 1.00 | | | |
| 09/19/2021 | Twitter | MLB | PUBLIC | BAL/BOS OVER | 9.5 (-106) | Game | Win | 1.00 | | | |
| 09/19/2021 | Twitter | NFL | Known Bettor | Tennessee | 3.5 | 1st Half | Loss | -1.10 | 0/0 | | |
| 09/19/2021 | Twitter | NFL | Pizza Prop | Andrews to Score a TD | 170 | Game | Loss | -1.00 | | | |
| 09/19/2021 | Real-time LJP | NFL | LJP | Carolina | 3 | Game | Win | 1.00 | 0D | | |
| 09/19/2021 | Real-time LJP | NFL | LJP | Buffalo | -3 | Game | Win | 1.00 | 1U | | |
| 09/19/2021 | Real-time LJP | NFL | LJP | SF/PHI OVER | 49 | Game | Loss | -1.10 | 1U | | |
| 09/19/2021 | Real-time LJP | NFL | LJP | Jacksonville | 6 | Game | Loss | -1.10 | 1U | | |
| 09/19/2021 | Real-time LJP | NFL | LJP | Tennessee | 6.5 | Game | Win | 1.00 | 1OPEN | | |
| 09/19/2021 | Real-time LJP | NFL | LJP | Tennessee | 244 | Game | Win | 2.40 | 1OPEN | | |
| 09/19/2021 | Real-time LJP | NFL | LJP | LA Chargers | 3 | Game | Loss | -1.10 | 1U | | |
| 09/19/2021 | TSP Daily Briefing | NFL | Teaser | Houston +18.5 & Carolina +9.5 | -110 | Game | Win | 1.00 | | | |
| 09/18/2021 | TSP Daily Briefing | NFL | Early Sharp Buy | DET/GB UNDER | 48.5 | Game | Loss | -1.10 | | | |
| 09/18/2021 | TSP Daily Briefing | NFL | Early Sharp Buy | Green Bay | -11.5 | Game | Win | 1.00 | | | |
| 09/18/2021 | TSP Daily Briefing | Soccer | Early Sharp Buy | Udinese | 0.5 (+104) | Game | Loss | -1.00 | | | |
| 09/18/2021 | Twitter | MLB | PUBLIC | Cincinnati | -162 | Game | Win | 1.00 | | | |
| 09/18/2021 | Twitter | MLB | PUBLIC | BAL/PHI OVER | 8 (-108) | Game | Loss | -1.10 | | | |
| 09/18/2021 | Twitter | NFL | Pizza Prop | Rodgers Throw an INT | 209 | Game | Loss | -1.00 | | | |
| 09/18/2021 | Twitter | NFL | Pizza Prop | AJ Dillon Score a TD | 375 | Game | Loss | -1.00 | | | |
| 09/18/2021 | Twitter | NFL | Pizza Prop | St. Brown Score a TD | 277 | Game | Loss | -1.00 | | | |
| 09/18/2021 | Twitter | NFL | Book Need | DET/GB UNDER | 48.5 | Game | Loss | -1.10 | | | Low |
| 09/18/2021 | Twitter | NFL | Book Need | DET/GB UNDER | 24.5 | 1st Half | Loss | -1.10 | | | Low |
| 09/18/2021 | Twitter | Soccer | Sharp | Udinese | 0.5 (+102) | Game | Loss | -1.00 | | | |
| 09/21/2021 | TSP Daily Briefing | Soccer | Early Sharp Buy | Bologna | -104 | Game | Loss | -1.00 | | | |
| 09/21/2021 | Real-time LJP | Soccer | LJP | Fiorentina/Inter Milan UNDER | 2.75 (-111) | Game | Loss | -1.10 | | | |
| 09/21/2021 | Twitter | MLB | PUBLIC | Cincinnati | -211 | Game | Loss | -2.10 | | | |
| 09/21/2021 | Twitter | MLB | PUBLIC | TEX/NYY OVER | 8.5 (-103) | Game | Loss | -1.00 | | | |
| 09/21/2021 | TSP Newsletter | NCAAF | Algorithm | Nebraska | 5 | Game | Win | 1.00 | | | |
| 09/21/2021 | TSP Newsletter | NCAAF | Early Sharp Buy | Wisconsin | -6.5 | Game | Loss | -1.10 | | | |
| 09/21/2021 | TSP Newsletter | NFL | My Handicapping | LA Rams | 1 | Game | Win | 1.00 | | | |
| 09/22/2021 | TSP Daily Briefing | MLB | Early Sharp Buy | Oakland | -137 | Game | Loss | -1.40 | | | |
| 09/22/2021 | TSP Daily Briefing | MLB | Early Sharp Buy | Arizona | 159 | Game | Loss | -1.00 | | | |
| 09/22/2021 | TSP Daily Briefing | Soccer | Early Sharp Buy | Valencia | 0.75 (+102) | Game | Loss | -1.00 | | | |
| 09/22/2021 | Twitter | MLB | PUBLIC | NY Yankees | -261 | Game | Win | 1.00 | | | |
| 09/22/2021 | Twitter | MLB | PUBLIC | LAD/COL OVER | 10.5 (-113) | Game | Win | 1.00 | | | |
| 09/22/2021 | Real-time LJP | Soccer | LJP | Valencia/Sevilla UNDER | 2.75 (-111) | Game | Loss | -1.10 | 1OPEN | | |
| 09/22/2021 | Real-time LJP | MLB | LJP | Oakland | -139 | Game | Loss | -1.40 | 1U | | |
| 09/23/2021 | Twitter | NFL | Book Need | Houston | 8 | Game | Loss | -1.10 | | | Low |
| 09/23/2021 | Twitter | NFL | Book Need | Houston | 4.5 | Game | Win | 1.00 | | | Low |
| 09/23/2021 | TSP Daily Briefing | MLB | Early Sharp Buy | Oakland | -150 | Game | Loss | -1.50 | | | |
| 09/23/2021 | TSP Daily Briefing | MLB | Early Sharp Buy | Milwaukee | -120 | Game | Loss | -1.20 | | | |
| 09/23/2021 | TSP Daily Briefing | Soccer | Early Sharp Buy | Osasuna | 145 | Game | Loss | -1.00 | | | |
| 09/23/2021 | TSP Daily Briefing | Soccer | Early Sharp Buy | Sampdoria | 0.5 (+102) | Game | Loss | -1.00 | | | |
| 09/23/2021 | Twitter | NFL | Pizza Prop | Mills TD Passes OVER | 1.5 (+196) | Game | Loss | -1.00 | | | |
| 09/23/2021 | Twitter | MLB | PUBLIC | St Louis | 117 | Game | Win | 1.20 | | | |
| 09/23/2021 | Twitter | MLB | PUBLIC | SEA/OAK OVER | 8.5 (+100) | Game | Win | 1.00 | | | |
| 09/24/2021 | TSP Daily Briefing | NCAAF | Early Sharp Buy | Middle Tennessee St | 3 | Game | Push | 0.00 | | | |
| 09/24/2021 | Twitter | NCAAF | PUBLIC | Liberty | -6.5 | Game | Loss | -1.10 | | | |
| 09/24/2021 | Twitter | NCAAF | PUBLIC | Liberty/Syracuse OVER | 64 | Game | Loss | -1.10 | | | |
| 09/24/2021 | Twitter | MLB | PUBLIC | Toronto | -156 | Game | Loss | -1.60 | | | |
| 09/24/2021 | Twitter | MLB | PUBLIC | TEX/BAL OVER | 9.5 (+102) | Game | Win | 1.00 | | | |
| 09/24/2021 | Real-time LJP | NCAAF | LJP | Middle Tennessee St | 3 | Game | Push | 0.00 | 1OPEN | | |
| 09/24/2021 | Real-time LJP | Tennis | LJP | Kontaveit | -105 | Game | Win | 1.00 | 1OPEN | | |
| 09/24/2021 | Real-time LJP | MLB | LJP | TOR/MIN UNDER | 9 (-114) | Game | Win | 1.00 | 1U | | |
| 09/25/2021 | Book Need | NCAAF | Book Need | Colorado St | 23.5 | Game | Win | 1.00 | | | Low |
| 09/25/2021 | Book Need | NCAAF | Book Need | Colorado St | 13 | 1st Half | Win | 1.00 | | | Low |
| 09/25/2021 | Book Need | NCAAF | Book Need | Nebraska | 4 | Game | Win | 1.00 | | | Low |
| 09/25/2021 | Book Need | NCAAF | Book Need | Nebraska | 3 | 1st Half | Push | 0.00 | | | Low |
| 09/25/2021 | Book Need | MLB | Book Need | Colorado | 125 | Game | Loss | -1.00 | | | Low |
| 09/25/2021 | Book Need | MLB | Book Need | Colorado | 112 | 1st 5 Innings | Loss | -1.00 | | | Low |
| 09/25/2021 | TSP Live | NCAAF | Secondary Angle | Wisconsin | -6 | Game | Loss | -1.10 | 1U | | |
| 09/25/2021 | TSP Daily Briefing | NCAAF | Early Sharp Buy | Mississippi St | 2.5 | Game | Loss | -1.10 | | | |
| 09/25/2021 | TSP Daily Briefing | NCAAF | Early Sharp Buy | Florida St | 1.5 | Game | Loss | -1.10 | | | |
| 09/25/2021 | Real-time LJP | NCAAF | LJP | Colorado St | 23.5 | Game | Win | 1.00 | 1OPEN | | |
| 09/25/2021 | Real-time LJP | NCAAF | LJP | CSU/Iowa UNDER | 43.5 | Game | Win | 1.00 | 1OPEN | | |
| 09/25/2021 | Real-time LJP | NCAAF | LJP | Colorado | 14 | Game | Loss | -1.10 | 1OPEN | | |
| 09/25/2021 | Telegram | NCAAF | Known Bettor | Kent St | 13.5 | Game | Loss | -1.10 | | | |
| 09/26/2021 | TSP Daily Briefing | NFL | Early Sharp Buy | Miami | 3.5 | Game | Win | 1.00 | | | |
| 09/26/2021 | TSP Daily Briefing | MLB | Early Sharp Buy | Seattle | 136 | Game | Win | 1.40 | | | |
| 09/26/2021 | TSP Daily Briefing | NFL | Teaser | Buffalo -1.5 & New Orleans +9 | -110 | Game | Win | 1.00 | | | |
| 09/26/2021 | TSP Daily Briefing | NFL | Parlay | Saints +3, Dolphins +3.5, Rams +105 | 647 | Game | Win | 6.50 | | | |
| 09/26/2021 | Twitter | NFL | PUBLIC | Arizona | -7.5 | Game | Win | 1.00 | | | |
| 09/26/2021 | Twitter | NFL | PUBLIC | TB/LA Rams OVER | 55.5 | Game | Win | 1.00 | | | |
| 09/26/2021 | Twitter | MLB | PUBLIC | Cincinnati | -172 | Game | Win | 1.00 | | | |
| 09/26/2021 | Twitter | MLB | PUBLIC | TOR/MIN OVER | 9 (-117) | Game | Loss | -1.20 | | | |
| 09/26/2021 | Twitter | NFL | Pizza Prop | Rodgers OV0.5 INTs | 145 | Game | Loss | -1.00 | | | |
| 09/26/2021 | Twitter | NFL | Pizza Prop | Lazard OV0.5 TD Receptions | 321 | Game | Loss | -1.00 | | | |
| 09/26/2021 | Book Need | NFL | Book Need | Jacksonville | 7.5 | Game | Loss | -1.10 | | | High |
| 09/26/2021 | Book Need | NFL | Book Need | Jacksonville | 4.5 | 1st Half | Win | 1.00 | | | High |
| 09/26/2021 | Book Need | NFL | Book Need | Indianapolis | 5 | Game | Loss | -1.10 | | | Low |
| 09/26/2021 | Book Need | NFL | Book Need | Indianapolis | 3 | 1st Half | Loss | -1.10 | | | Low |
| 09/26/2021 | TSP Live | NFL | Secondary Angle | LA Rams | 1 | Game | Win | 1.00 | 1U | | |
| 09/26/2021 | TSP Live | NFL | Premium Play | San Francisco | -3 | Game | Loss | -1.10 | 0/0 | | 3-0 |
| 09/26/2021 | Real-time LJP | NFL | LJP | New Orleans | 3 | Game | Win | 1.00 | 1OPEN | | |
| 09/26/2021 | Real-time LJP | NFL | LJP | NY Giants | -3 | Game | Loss | -1.10 | 1OPEN | | |
| 09/27/2021 | TSP Daily Briefing | MLB | Early Sharp Buy | Oakland | 101 | Game | Loss | -1.00 | | | |
| 09/27/2021 | Twitter | MLB | PUBLIC | Cleveland | -163 | Game | Win | 1.00 | | | |
| 09/27/2021 | Twitter | MLB | PUBLIC | WAS/COL OVER | 11.5 (-101) | Game | Win | 1.00 | | | |
| 09/27/2021 | Real-time LJP | NFL | LJP | Philadelphia | 3.5 | Game | Loss | -1.10 | 1U | | |
| 09/27/2021 | Twitter | NFL | Pizza Prop | Hurts OV251.5 Pass Yds | -116 | Game | Win | 1.00 | | | |
| 09/27/2021 | Twitter | NFL | Pizza Prop | Reagor 1st TD | 1800 | Game | Loss | -0.50 | | | |
| 09/27/2021 | Twitter | NFL | Pizza Prop | Reagor OV0.5 TD Receptions | 281 | Game | Loss | -0.50 | | | |
| 09/28/2021 | TSP Daily Briefing | Soccer | Early Sharp Buy | Manchester City | 145 | Game | Loss | -1.00 | | | |
| 09/28/2021 | TSP Daily Briefing | MLB | Early Sharp Buy | Milwaukee | -116 | Game | Loss | -1.20 | | | |
| 09/28/2021 | Twitter | MLB | PUBLIC | San Francisco | -249 | Game | Win | 1.00 | | | |
| 09/28/2021 | Twitter | MLB | PUBLIC | NYY/TOR OVER | 9 (-118) | Game | Push | 0.00 | | | |
| 09/28/2021 | Twitter | MLB | Book Need | Arizona | 225 | Game | Loss | -1.00 | | | Low |
| 09/28/2021 | Twitter | MLB | Book Need | Arizona | 205 | 1st 5 Innings | Push | 0.00 | | | Low |
| 09/28/2021 | TSP Newsletter | NCAAF | Early Sharp Buy | Mississippi St | 7 | Game | Win | 1.00 | | | |
| 09/28/2021 | TSP Newsletter | NFL | Algorithm | Washington | -1.5 | Game | Win | 1.00 | | | |
| 09/28/2021 | TSP Newsletter | NFL | My Handicapping | Denver | -1 | Game | Loss | -1.10 | | | |
| 09/29/2021 | TSP Daily Briefing | Soccer | Early Sharp Buy | Benfica | 0.25 (-116) | Game | Win | 1.00 | | | |
| 09/29/2021 | TSP Daily Briefing | MLB | Early Sharp Buy | Toronto | 101 | Game | Win | 1.00 | | | |
| 09/29/2021 | TSP Daily Briefing | MLB | Early Sharp Buy | Oakland | -112 | Game | Loss | -1.10 | | | |
| 09/29/2021 | Twitter | MLB | PUBLIC | Boston | -242 | Game | Win | 1.00 | | | |
| 09/29/2021 | Twitter | MLB | PUBLIC | NYY/TOR OVER | 8 (-110) | Game | Win | 1.00 | | | |
| 09/29/2021 | Twitter | MLB | Book Need | Arizona | 233 | Game | Loss | -1.00 | | | Low |
| 09/29/2021 | Twitter | MLB | Book Need | Arizona | 210 | 1st 5 Innings | Push | 0.00 | | | Low |
| 09/29/2021 | Twitter | MLB | Sharp | Toronto | -103 | Game | Win | 1.00 | 0/0 | | |
| 09/30/2021 | TSP Daily Briefing | MLB | Early Sharp Buy | Milwaukee | -103 | Game | Loss | -1.00 | | | |
| 09/30/2021 | TSP Daily Briefing | NFL | Early Sharp Buy | Jacksonville | 7.5 | Game | Win | 1.00 | | | |
| 09/30/2021 | Twitter | MLB | PUBLIC | San Francisco | -185 | Game | Win | 1.00 | | | |
| 09/30/2021 | Twitter | MLB | PUBLIC | NYY/Toronto OVER | 8.5 (-110) | Game | Loss | -1.10 | | | |
| 09/30/2021 | Twitter | NFL | Pizza Prop | Shenault Jr. To Score a TD | 225 | Game | Loss | -1.00 | | | |
| 09/30/2021 | Twitter | NFL | Pizza Prop | Shenault Jr. To Score 1st TD | 1600 | Game | Loss | -0.50 | | | |
| 09/30/2021 | Twitter | NFL | Pizza Prop | Boyd To Score a TD | 112 | Game | Loss | -0.50 | | | |
| 09/30/2021 | Twitter | NFL | Sharp | Jacksonville | 7.5 | Game | Win | 1.00 | 0/0 | | |
| 10/01/2021 | TSP Daily Briefing | Tennis | Early Sharp Buy | Norrie | 104 | Game | Win | 1.00 | | | |
| 10/01/2021 | TSP Daily Briefing | NCAAF | Early Sharp Buy | Tulsa | -3.5 | Game | Loss | -1.10 | | | |
| 10/01/2021 | Twitter | NCAAF | PUBLIC | Iowa | -3.5 | Game | Win | 1.00 | | | |
| 10/01/2021 | Twitter | NCAAF | PUBLIC | HOU/TUL OVER | 54 | Game | Win | 1.00 | | | |
| 10/01/2021 | Twitter | MLB | PUBLIC | Boston | -192 | Game | Win | 1.00 | | | |
| 10/01/2021 | Twitter | MLB | PUBLIC | PIT/CIN OVER | 8.5 (-102) | Game | Win | 1.00 | | | |
| 10/01/2021 | Twitter | NCAAF | Sharp | Maryland | 3 | Game | Loss | -1.10 | | | |
| 10/01/2021 | TSP Daily Briefing | Various | Teaser | Jags +13.5, Maryland +9.5 | -110 | Game | Loss | -1.10 | | | |
| 10/01/2021 | Real-time LJP | Tennis | LJP | Norrie | 104 | Game | Win | 1.00 | 1OPEN | | |
| 10/01/2021 | Real-time LJP | NCAAF | LJP | Iowa/Maryland OVER | 47.5 | Game | Win | 1.00 | 1OPEN | | |
| 10/02/2021 | TSP Daily Briefing | MLB | Early Sharp Buy | Arizona | -134 | Game | Win | 1.00 | | | |
| 10/02/2021 | TSP Daily Briefing | Soccer | Early Sharp Buy | Torino/Juventus UNDER | 2.5 (-111) | Game | Win | 1.00 | | | |
| 10/02/2021 | TSP Daily Briefing | MLB | Early Sharp Buy | Baltimore | 210 | Game | Loss | -1.00 | | | |
| 10/02/2021 | TSP Daily Briefing | NCAAF | Early Sharp Buy | Kansas St | 11.5 | Game | Win | 1.00 | | | |
| 10/02/2021 | Twitter | NCAAF | PUBLIC | Oregon | -8 | Game | Loss | -1.10 | | | |
| 10/02/2021 | Twitter | NCAAF | PUBLIC | Texas/TCU OVER | 66.5 | Game | Loss | -1.10 | | | |
| 10/02/2021 | Twitter | MLB | PUBLIC | Toronto | -233 | Game | Win | 1.00 | | | |
| 10/02/2021 | Twitter | MLB | PUBLIC | DET/CWS OVER | 8.5 (-112) | Game | Win | 1.00 | | | |
| 10/02/2021 | TSP Live | NCAAF | J.M. Premium | Georgia | -16.5 | Game | Win | 1.00 | | | |
| 10/02/2021 | Book Need | NCAAF | Book Need | TCU | 4 | Game | Loss | -1.10 | | | High |
| 10/02/2021 | Book Need | NCAAF | Book Need | TCU | 3 | 1st Half | Loss | -1.10 | | | High |
| 10/02/2021 | Real-time LJP | NCAAF | LJP | Georgia | -16.5 | Game | Win | 1.00 | 1U | | |
| 10/02/2021 | Real-time LJP | NCAAF | LJP | Wisconsin | -2 | Game | Loss | -1.10 | 1U | | |
| 10/02/2021 | Real-time LJP | NCAAF | LJP | Troy | 6 | Game | Loss | -1.10 | 1OPEN | | |
| 10/02/2021 | Real-time LJP | NCAAF | LJP | Nevada | 4 | Game | Win | 1.00 | 1OPEN | | |
| 10/02/2021 | Real-time LJP | NCAAF | LJP | Kansas St | 11.5 | Game | Win | 1.00 | 1U | | |
| 10/02/2021 | Real-time LJP | NCAAF | LJP | Southern Mississippi | 1 | Game | Loss | -1.10 | 1U | | |
| 10/02/2021 | Real-time LJP | NCAAF | LJP | Mississippi St | 7 | Game | Win | 1.00 | 1OPEN | | |
| 10/02/2021 | Real-time LJP | NCAAF | LJP | Boston College | 14.5 | Game | Win | 1.00 | 1OPEN | | |
| 10/02/2021 | Real-time LJP | MLB | LJP | Arizona | -131 | Game | Win | 1.00 | 1OPEN | | |
| 10/02/2021 | Book Need | NCAAF | Book Need | Texas Tech | 7.5 | Game | Win | 1.00 | | | Low |
| 10/02/2021 | Book Need | NCAAF | Book Need | Texas Tech | 4.5 | 1st Half | Win | 1.00 | | | Low |
| 10/02/2021 | Telegram | NCAAF | Late Sharp Money | Arkansas/Georgia UN | 49 | Game | Win | 1.00 | | | |
| 10/02/2021 | Telegram | NCAAF | Late Sharp Money | Duke/UNC OVER | 74 | Game | Loss | -1.00 | | | |
| 10/03/2021 | TSP Daily Briefing | Soccer | Early Sharp Buy | AC Milan/Atalanta UNDER | 2.5 (104) | Game | Loss | -1.00 | | | |
| 10/03/2021 | TSP Daily Briefing | NFL | Early Sharp Buy | Minnesota | 1 | Game | Loss | -1.10 | | | |
| 10/03/2021 | TSP Daily Briefing | Various | Parlay | Mississippi St +7, Kansas St +11.5 and New England +7 | 600 | Game | Win | 6.00 | | | |
| 10/03/2021 | TSP Live | NFL | Secondary Angle | Minnesota | 1 | Game | Loss | -1.10 | 1U | | |
| 10/03/2021 | Book Need | NFL | Book Need | Philadelphia | 277 | Game | Loss | -1.00 | | | Low |
| 10/03/2021 | Book Need | NFL | Book Need | Philadelphia | 205 | 1st Half | Loss | -1.00 | | | Low |
| 10/03/2021 | Book Need | NFL | Book Need | Philadelphia | 7 | Game | Loss | -1.10 | | | Low |
| 10/03/2021 | Book Need | NFL | Book Need | Philadelphia | 4.5 | 1st Half | Loss | -1.10 | | | Low |
| 10/03/2021 | Twitter | NFL | PUBLIC | Tampa | -7 | Game | Loss | -1.10 | | | |
| 10/03/2021 | Twitter | NFL | PUBLIC | LAR/AZ OVER | 54.5 | Game | Win | 1.00 | | | |
| 10/03/2021 | Twitter | MLB | PUBLIC | Toronto | -338 | Game | Win | 1.00 | | | |
| 10/03/2021 | Twitter | MLB | PUBLIC | DET/CWS OVER | 8 (-110) | Game | Loss | -1.10 | | | |
| 10/03/2021 | Telegram | NFL | Late Sharp Money | WAS/ATL UNDER | 47 | Game | Loss | -1.10 | | | |
| 10/03/2021 | TSP Live | NFL | Secondary Angle | San Francisco | -2.5 | Game | Loss | -1.10 | 1U | | |
| 10/03/2021 | Real-time LJP | NFL | LJP | Washington | -2 | Game | Win | 1.00 | 1U | | |
| 10/03/2021 | Real-time LJP | NFL | LJP | NY Jets | 5.5 | Game | Win | 1.00 | 1OPEN | | |
| 10/03/2021 | Real-time LJP | MLB | LJP | SD/SF UNDER | 8.5 (+102) | Game | Loss | -1.00 | 1U | | |
| 10/03/2021 | Real-time LJP | NFL | LJP | Arizona/LA Rams OVER | 53.5 | Game | Win | 1.00 | 0D | | |
| 10/03/2021 | Real-time LJP | NFL | LJP | Denver | -1 | Game | Loss | -1.10 | 1U | | |
| 10/03/2021 | TSP Live | NFL | Book Position | Washington | -2 | Game | Win | 1.00 | | | |
| 10/03/2021 | TSP Live | NFL | Book Position | New England | 6.5 | Game | Win | 1.00 | | | |
| 10/03/2021 | TSP Live Radar | NFL | 74+ Reading | Tennessee/NY Jets OVER | 44.5 | Game | Win | 1.00 | | | |
| 10/03/2021 | TSP Daily Briefing | NFL | Teaser | NY Giants +13, KC -1 | -110 | Game | Win | 1.00 | | | |
| 10/03/2021 | TSP Daily Briefing | NFL | Pizza Parlay | Multiple | 8268 | Game | Loss | -0.20 | | | |
| 10/03/2021 | Book Need | NFL | Book Need | New England | 6.5 | Game | Win | 1.00 | | | High |
| 10/03/2021 | Book Need | NFL | Book Need | New England | 3.5 | 1st Half | Win | 1.00 | | | High |
| 10/03/2021 | Book Need | NFL | Book Need | New England | 249 | Game | Loss | -1.00 | | | Low |
| 10/03/2021 | Book Need | NFL | Book Need | New England | 185 | 1st Half | Win | 1.90 | | | Low |
| 10/04/2021 | Twitter | NFL | Pizza Prop | Mike Williams UN0.5 TD Rec | -135 | Game | Win | 1.00 | | | |
| 10/04/2021 | Twitter | NFL | Pizza Prop | B.Edwards Score a TD | 280 | Game | Loss | -0.50 | | | |
| 10/04/2021 | Twitter | NFL | Pizza Prop | B.Edwards Score 1st TD | 2000 | Game | Loss | -0.50 | | | |
| 10/04/2021 | Telegram | NFL | Personal Play | LV/LAC UNDER | 10 (-125) | 1st Quarter | Win | 1.00 | | | |
| 10/05/2021 | TSP Daily Briefing | MLB | Early Sharp Buy | NY Yankees | -123 | Game | Loss | -1.20 | | | |
| 10/05/2021 | TSP Newsletter | NCAAF | Early Sharp Buy | Wisconsin | -10 | Game | Win | 1.00 | | | |
| 10/05/2021 | TSP Newsletter | NCAAF | Algorithm | Akron | 14.5 | Game | Win | 1.00 | | | |
| 10/05/2021 | TSP Newsletter | NFL | My Handicapping | San Francisco | 5 | Game | Loss | -1.10 | | | |
| 10/06/2021 | Real-time LJP | Tennis | LJP | Begu/Ferro UNDER | 21.5 (-114) | Game | Win | 1.00 | 1OPEN | | |
| 10/06/2021 | Telegram | Golf | Primary Angle | McNealy over Wolff | -140 | Full Tourney | Loss | -1.10 | 2U | | |
| 10/06/2021 | TSP Daily Breifing | Soccer | Early Sharp Buy | Italy/Spain UN | 2 (-110) | Game | Loss | -1.10 | | | |
| 10/06/2021 | TSP Daily Breifing | Tennis | Early Sharp Buy | Hsieh | -142 | Game | Win | 1.00 | | | |
| 10/06/2021 | Twitter | MLB | Book Need | St. Louis | 207 | Game | Loss | -1.00 | | | |
| 10/06/2021 | Twitter | MLB | Book Need | St. Louis | 196 | 1st 5 Innings | Push | 0.00 | | | |
| 10/06/2021 | Telegram | MLB | Pizza Prop | St Louis To Score 1st | 102 | Game | Win | 1.00 | | | |
| 10/06/2021 | Twitter | MLB | Pizza Prop | Wainwright UN2.5 ER's | 118 | Game | Win | 1.20 | | | |
| 10/07/2021 | TSP Daily Briefing | MLB | Early Sharp Buy | Chicago White Sox | 120 | Game | Loss | -1.00 | | | |
| 10/07/2021 | TSP Daily Briefing | Tennis | Early Sharp Buy | Frech | -133 | Game | Win | 1.00 | | | |
| 10/07/2021 | Twitter | NFL | PUBLIC | LA Rams | -2.5 | Game | Win | 1.00 | | | |
| 10/07/2021 | Twitter | NFL | PUBLIC | LAR/SEA OVER | 54.5 | Game | Loss | -1.10 | | | |
| 10/07/2021 | Twitter | NCAAF | PUBLIC | Coastal Carolina | -20 | Game | Win | 1.00 | | | |
| 10/07/2021 | Twitter | NCAAF | PUBLIC | CC/ARST OVER | 72.5 | Game | Loss | -1.10 | | | |
| 10/07/2021 | Twitter | MLB | PUBLIC | Tampa Bay | -163 | Game | Win | 1.00 | | | |
| 10/07/2021 | Twitter | MLB | PUBLIC | BOS/TB OVER | 8 (-102) | Game | Loss | -1.00 | | | |
| 10/07/2021 | Twitter | NFL | Pizza Prop | Robert Woods OV0.5 TD Rec | 123 | Game | Loss | -1.00 | | | |
| 10/07/2021 | Twitter | NFL | Pizza Prop | Woods 1st TD | 950 | Game | Loss | -0.50 | | | |
| 10/07/2021 | Twitter | NFL | Pizza Prop | Swain 1st TD | 2400 | Game | Loss | -0.50 | | | |
| 10/07/2021 | Sharp Consensus | NFL | Sharp Consensus | LA Rams | -2 | Game | Win | 1.00 | | | 3-2 count |
| 10/08/2021 | TSP Daily Briefing | Soccer | Early Sharp Buy | Mozam/Cameroon UNDER | 2.25 (-103) | Game | Loss | -1.00 | | | |
| 10/08/2021 | TSP Daily Briefing | Tennis | Early Sharp Buy | Millman | -107 | Game | Win | 1.00 | 1OPEN | | |
| 10/08/2021 | TSP Daily Briefing | NCAAF | Early Sharp Buy | Florida International | 3 | Game | Loss | -1.10 | 1U | | |
| 10/08/2021 | TSP Daily Briefing | Soccer | Early Sharp Buy | Slovakia | 0.5 (-106) | Game | Loss | -1.10 | | | |
| 10/08/2021 | Twitter | NCAAF | PUBLIC | Cincinnati | -30 | Game | Win | 1.00 | | | |
| 10/08/2021 | Twitter | NCAAF | PUBLIC | Stanford/Arizona St OVER | 53 | Game | Loss | -1.10 | | | |
| 10/08/2021 | Twitter | MLB | PUBLIC | Houston | -118 | Game | Win | 1.00 | | | |
| 10/08/2021 | Twitter | MLB | PUBLIC | LAD/SF OVER | 7 (-115) | Game | Loss | -1.20 | | | |
| 10/08/2021 | Twitter | MLB | Sharp | Chicago White Sox | 102 | Game | Loss | -1.00 | 1U | | |
| 10/09/2021 | Twitter | NCAAF | PUBLIC | Texas | 3 | Game | Loss | -1.10 | | | |
| 10/09/2021 | Twitter | NCAAF | PUBLIC | TCU/TTech OVER | 62.5 | Game | Win | 1.00 | | | |
| 10/09/2021 | Twitter | MLB | PUBLIC | LA Dodgers | -107 | Game | Win | 1.00 | | | |
| 10/09/2021 | Twitter | MLB | PUBLIC | ATL/MIL OVER | 7.5 (-102) | Game | Loss | -1.00 | | | |
| 10/09/2021 | TSP Daily Briefing | Tennis | Early Sharp Buy | Haddad Maia | -137 | Game | Win | 1.00 | | | |
| 10/09/2021 | TSP Daily Briefing | Tennis | Early Sharp Buy | Anisimova | -138 | Game | Win | 1.00 | | | |
| 10/09/2021 | TSP Daily Briefing | NCAAF | Early Sharp Buy | Akron | 14 | Game | Win | 1.00 | | | |
| 10/09/2021 | TSP Daily Briefing | Tennis | Early Sharp Buy | Korda | -114 | Game | Loss | -1.10 | 1U | | |
| 10/09/2021 | TSP Live | NCAAF | Primary Angle | Wisconsin | -12 | Game | Win | 1.00 | 2U | | |
| 10/09/2021 | TSP Live | NCAAF | Secondary Angle | TCU | -2.5 | Game | Win | 1.00 | 1U | | |
| 10/09/2021 | TSP Live | NCAAF | Book Position | Oklahoma | -3.5 | Game | Win | 1.00 | 1U | | |
| 10/09/2021 | TSP Live | NCAAF | Book Position | Nebraska | 2.5 | Game | Loss | -1.10 | | | |
| 10/09/2021 | TSP Live | NCAAF | 74+ Reading | Akron | 14 | Game | Win | 1.00 | | | |
| 10/09/2021 | TSP Live | NCAAF | 74+ Reading | UTSA/WKentucky OVER | 70.5 | Game | Win | 1.00 | | | |
| 10/09/2021 | TSP Live | NCAAF | 74+ Reading | Nebraska | 2.5 | Game | Loss | -1.10 | 1OPEN | | |
| 10/09/2021 | Book Need | NCAAF | Book Need | Rutgers | 4.5 | Game | Loss | -1.10 | | | Low |
| 10/09/2021 | Book Need | NCAAF | Book Need | Rutgers | 3 | 1st Half | Loss | -1.10 | | | Low |
| 10/09/2021 | Book Need | NCAAF | Book Need | Maryland | 21.5 | Game | Loss | -1.10 | | | Low |
| 10/09/2021 | Book Need | NCAAF | Book Need | Maryland | 13.5 | 1st Half | Loss | -1.10 | | | Low |
| 10/09/2021 | Book Need | NCAAF | Book Need | Texas A&M | 18 | Game | Win | 1.00 | | | Low |
| 10/09/2021 | Book Need | NCAAF | Book Need | Texas A&M | 13 | 1st Half | Win | 1.00 | | | Low |
| 10/09/2021 | Twitter | NCAAF | Known Bettor | Massachusetts | 3 | Game | Win | 1.00 | | | |
| 10/09/2021 | Real-time LJP | NCAAF | LJP | Colorado St | -3.5 | Game | Win | 1.00 | 0D | | |
| 10/09/2021 | Real-time LJP | NCAAF | LJP | LSU | 2 | Game | Loss | -1.10 | 0D | | |
| 10/09/2021 | Real-time LJP | NCAAF | LJP | New Mexico | 19.5 | Game | Loss | -1.10 | 1U | | |
| 10/09/2021 | Twitter | Boxing | Sharp | Fury/Wilder OVER | 7.5 (-145) | Game | Win | 1.00 | | | |
| 10/09/2021 | Twitter | Boxing | Known Bettor | Fury | -295 | Game | Win | 1.00 | | | |
| 10/09/2021 | TSP Daily Briefing | Various | Teaser | Florida International +9 & Minnesota -4 | -110 | Game | Loss | -1.10 | | | |
| 10/09/2021 | TSP Daily Briefing | Various | Parlay | Oklahoma -160, Wisconsin -425, Nebraska +125, Philadelphia +3, Minnesota -465 | 947 | Game | Loss | -1.00 | | | |
| 10/10/2021 | TSP Daily Briefing | Tennis | Early Sharp Buy | Escobedo | -109 | Game | Loss | -1.10 | 1OPEN | | |
| 10/10/2021 | TSP Daily Briefing | NFL | Early Sharp Buy | Houston | 8 | Game | Win | 1.00 | | | |
| 10/10/2021 | TSP Daily Briefing | Soccer | Early Sharp Buy | France/Spain UNDER | 2.25 (-110) | Game | Loss | -1.10 | | | |
| 10/10/2021 | TSP Daily Briefing | NFL | Teaser | Philadelphia +9, Minnesota -4 | -110 | Game | Loss | -1.10 | | | |
| 10/10/2021 | TSP Daily Briefing | Various | Parlay | Cincinnati +3, Minnesota -426, Escobedo -109 | 351 | Game | Loss | -1.00 | | | |
| 10/10/2021 | Twitter | NFL | PUBLIC | Tennessee | -4.5 | Game | Win | 1.00 | | | |
| 10/10/2021 | Twitter | NFL | PUBLIC | NYG/DAL | 52.5 | Game | Win | 1.00 | | | |
| 10/10/2021 | Twitter | MLB | PUBLIC | Chicago White Sox | -117 | Game | | | | | |
| 10/10/2021 | Twitter | MLB | PUBLIC | BOS/TB OVER | 8.5 (-114) | Game | Win | 1.00 | | | |
| 10/10/2021 | Twitter | NFL | Pizza Prop | Knox OVER 3.5 Receptions | -132 | Game | | | | | |
| 10/10/2021 | Twitter | NFL | Pizza Prop | Knox 1st TD | 1800 | Game | Loss | -1.00 | | | |
| 10/10/2021 | Twitter | NFL | Pizza Prop | Knox Score A TD | 228 | Game | Win | 2.30 | | | |
| 10/10/2021 | TSP Live | NFL | Primary Angle | Cincinnati | 3 | Game | Push | 0.00 | 2U | | |
| 10/10/2021 | TSP Live | NFL | 74+ Reading | Philadelphia | 3 | Game | Win | 1.00 | 1U | | |
| 10/10/2021 | Book Need | NFL | Book Need | Jacksonville | 4.5 | Game | Loss | -1.10 | 1OPEN | | Low |
| 10/10/2021 | Book Need | NFL | Book Need | Jacksonville | 3 | Game | Loss | -1.10 | | | Low |
| 10/10/2021 | Book Need | MLB | Book Need | TB/BOS UNDER | 8.5 | Game | Loss | -1.10 | | | Low |
| 10/10/2021 | Book Need | MLB | Book Need | TB/BOS UNDER | 4.5 | 1st 5 Innings | Loss | -1.10 | | | Low |
| 10/10/2021 | Book Need | NFL | Book Need | NY Giants | 7 | Game | Loss | -1.10 | | | Low |
| 10/10/2021 | Book Need | NFL | Book Need | NY Giants | 4 | 1st Half | Loss | -1.10 | | | Low |
| 10/10/2021 | TSP Live | NFL | 74+ Reading | San Francisco | 5.5 | Game | Loss | -1.10 | 1OPEN | | |
| 10/10/2021 | TSP Live | NFL | 74+ Reading | LA Chargers | -2.5 | Game | Win | 1.00 | | | |
| 10/10/2021 | TSP Live | MLB | Book Position | TB/BOS UNDER | 8.5 (-114) | Game | Loss | -1.10 | | | |
| 10/10/2021 | Twitter | NFL | Sharp | Buffalo | 3 | Game | Win | 1.00 | 0/0 | | |
| 10/10/2021 | Real-time LJP | NFL | LJP | NY Jets/Atlanta OVER | 45 | Game | Win | 1.00 | 1OPEN | | |
| 10/11/2021 | TSP Daily Briefing | Soccer | Early Sharp Buy | Russia/Slovenia DRAW | 204 | Game | Loss | -1.00 | | | |
| 10/11/2021 | TSP Daily Briefing | NFL | Early Sharp Buy | Indianapolis | 7 | Game | Win | 1.00 | | | |
| 10/11/2021 | TSP Daily Briefing | MLB | Early Sharp Buy | Boston | -108 | Game | Win | 1.00 | | | |
| 10/11/2021 | Twitter | MLB | PUBLIC | LA Dodgers | -198 | Game | Loss | -2.00 | | | |
| 10/11/2021 | Twitter | MLB | PUBLIC | TB/BOS OVER | 9.5 (+100) | Game | Win | 1.00 | | | |
| 10/11/2021 | Twitter | NFL | Pizza Prop | Wentz OV1.5 TD Passes | 148 | Game | Win | 1.50 | | | |
| 10/11/2021 | Twitter | NFL | Pizza Prop | Pittman 1st TD | 1500 | Game | Loss | -0.50 | | | |
| 10/11/2021 | Twitter | NFL | Pizza Prop | Pittman Score a TD | 200 | Game | Win | 1.00 | | | |
| 10/11/2021 | Twitter | NFL | Pizza Prop | Mark Andrews Score a TD | 143 | Game | Win | 0.70 | | | |
| 10/11/2021 | Twitter | NFL | Sharp | Indianapolis | 7 | Game | Win | 1.00 | | | |
| 10/11/2021 | Twitter | NFL | Me | Indianapolis | 3 (-125) | 1st Quarter | Win | 1.00 | | | |
| 10/11/2021 | Telegram | Various | Parlay | Slovenia PK (-120), Red Sox -108, Indianapolis +7.5 | 506 | Game | Loss | -0.20 | | | |
| 10/12/2021 | TSP Daily Briefing | Tennis | Early Sharp Buy | Pegula | -112 | Game | Win | 1.00 | | | |
| 10/12/2021 | TSP Daily Briefing | Soccer | Early Sharp Buy | Zimbabwe | 0.5 (-109) | Game | Loss | -1.10 | | | |
| 10/12/2021 | TSP Daily Briefing | Tennis | Early Sharp Buy | Ramos-Vinolas | 126 | Game | Loss | -1.00 | | | |
| 10/12/2021 | Twitter | MLB | PUBLIC | LA Dodgers | -155 | Game | Win | 1.00 | | | |
| 10/12/2021 | Twitter | MLB | PUBLIC | HOU/CWS OVER | 8.5 (-113) | Game | Win | 1.00 | | | |
| 10/12/2021 | Twitter | NHL | PUBLIC | Vegas | -225 | Game | Win | 1.00 | | | |
| 10/12/2021 | Twitter | NHL | PUBLIC | PIT/TB OVER | 6 (-110) | Game | Win | 1.00 | | | |
| 10/12/2021 | Twitter | MLB | Me | SF/LAD OVER | 0.5 (-116) | 1st Inning | Win | 1.00 | | | |
| 10/12/2021 | Twitter | MLB | Sharp | SF/LAD OVER | 7.5 (-114) | Game | Win | 1.00 | | | |
| 10/12/2021 | Real-time LJP | NCAAF | LJP | UL Lafayette | 4.5 | Game | Win | 1.00 | 1U | | |
| 10/12/2021 | TSP Newsletter | NCAAF | Early Sharp Buy | Nebraska | -3.5 | Game | Loss | -1.10 | | | |
| 10/12/2021 | TSP Newsletter | NCAAF | Algorithm | Indiana | 4.5 | Game | Loss | -1.10 | | | |
| 10/12/2021 | TSP Newsletter | NFL | My Handicapping | Philadelphia | 7 | Game | Win | 1.00 | | | |
| 10/13/2021 | TSP Daily Briefing | Tennis | Early Sharp Buy | Rogers | 130 | Game | Loss | -1.00 | | | |
| 10/13/2021 | Twitter | NHL | PUBLIC | Edmonton | -168 | Game | Win | 1.00 | | | |
| 10/13/2021 | Twitter | NHL | PUBLIC | NYR/WAS OVER | 6 (-115) | Game | Push | 0.00 | | | |
| 10/13/2021 | Twitter | Tennis | Sharp | Rogers | 123 | Game | Loss | -1.00 | 1U | | |
| 10/13/2021 | Twitter | NHL | Book Need | Montreal | 165 | Game | Loss | -1.00 | | | |
| 10/13/2021 | Twitter | NHL | Book Need | Montreal | 145 | 1st Period | Push | 0.00 | | | |
| 10/14/2021 | TSP Daily Briefing | NHL | Early Sharp Buy | Florida | -176 | Game | Win | 1.00 | 624 | | |
| 10/14/2021 | TSP Daily Briefing | Various | Parlay | Florida -176, Philly +7 | 199 | Game | Win | 1.00 | | | |
| 10/14/2021 | Twitter | NCAAF | PUBLIC | Memphis | -11 | Game | Win | 1.00 | | | |
| 10/14/2021 | Twitter | NCAAF | PUBLIC | Navy/Memphis OVER | 56 | Game | Loss | -1.10 | | | |
| 10/14/2021 | Twitter | NHL | PUBLIC | Toronto | -168 | Game | Loss | -1.70 | | | |
| 10/14/2021 | Twitter | NHL | PUBLIC | AZ/CJB OVER | 5.5 (-105) | Game | Win | 1.00 | | | |
| 10/14/2021 | Twitter | NFL | Pizza Prop | Hurts OVER 1.5 TD Passes | -150 | Game | Loss | -1.50 | | | |
| 10/14/2021 | Twitter | NFL | Pizza Prop | Sanders Score Any TD | 148 | Game | Loss | -1.00 | | | |
| 10/14/2021 | Twitter | NFL | Pizza Prop | Sanders Score 1st TD | 1100 | Game | Loss | -0.50 | | | |
| 10/14/2021 | Telegram | NFL | Primary Angle | Philadelphia | 7 | Game | Win | 1.00 | 2U | | |
| 10/15/2021 | TSP Daily Briefing | Cricket | Early Sharp Buy | Kolkata | -106 | Game | Loss | -1.10 | | | |
| 10/15/2021 | TSP Daily Briefing | NCAAF | Early Sharp Buy | Syracuse | 13.5 | Game | Win | 1.00 | | | |
| 10/15/2021 | Twitter | Cricket | Sharp | Kolkata | -106 | Game | Loss | -1.10 | 1U | | |
| 10/15/2021 | Twitter | NCAAF | PUBLIC | Oregon | -13.5 | Game | Loss | -1.10 | | | |
| 10/15/2021 | Twitter | NCAAF | PUBLIC | California/Oregon OVER | 54 | Game | Loss | -1.10 | | | |
| 10/15/2021 | Twitter | NHL | PUBLIC | Philadelphia | -152 | Game | Loss | -1.50 | | | |
| 10/15/2021 | Twitter | NHL | PUBLIC | CHI/NJD OVER | 6 (-120) | Game | Win | 1.00 | | | |
| 10/15/2021 | Twitter | NCAAF | Sharp | California | 13.5 | Game | Win | 1.00 | | | |
| 10/16/2021 | TSP Daily Briefing | NCAAF | Early Sharp Buy | Pittsburgh | -5 | Game | Win | 1.00 | | | |
| 10/16/2021 | TSP Daily Briefing | Soccer | Early Sharp Buy | Brentford/Chelsea UNDER | 2.5 (-115) | Game | Win | 1.00 | | | |
| 10/16/2021 | TSP Daily Briefing | NCAAF | Early Sharp Buy | Washington | -1.5 | Game | Loss | -1.10 | | | |
| 10/16/2021 | TSP Daily Briefing | NCAAF | Early Sharp Buy | Central Florida | 21.5 | Game | Loss | -1.10 | | | |
| 10/16/2021 | Twitter | NCAAF | PUBLIC | Alabama | -17 | Game | Win | 1.00 | | | |
| 10/16/2021 | Twitter | NCAAF | PUBLIC | UCF/CIN OVER | 56.5 | Game | Win | 1.00 | | | |
| 10/16/2021 | Twitter | MLB | PUBLIC | LA Dodgers | -125 | Game | Loss | -1.30 | | | |
| 10/16/2021 | Twitter | MLB | PUBLIC | BOS/HOU OVER | 8.5 (-116) | Game | Win | 1.00 | | | |
| 10/16/2021 | Twitter | NHL | PUBLIC | Boston | -161 | Game | Win | 1.00 | | | |
| 10/16/2021 | Twitter | NHL | PUBLIC | CHI/PIT OVER | 6 (-108) | Game | Win | 1.00 | | | |
| 10/16/2021 | TSP Live | NCAAF | Book Position | Indiana | 3.5 | Game | Loss | -1.10 | | | |
| 10/16/2021 | TSP Live | NCAAF | Secondary Angle | Nebraska | -4.5 | Game | Loss | -1.10 | 1U | | |
| 10/16/2021 | Book Need | NCAAF | Book Need | Indiana | 3.5 | Game | Loss | -1.10 | | | Low |
| 10/16/2021 | Book Need | NCAAF | Book Need | Indiana | 2.5 | 1st Half | Win | 1.00 | | | Low |
| 10/16/2021 | TSP Live | NCAAF | 74+ Reading | Bowling Green | 9 | Game | Win | 1.00 | 1OPEN | | |
| 10/16/2021 | TSP Live | NCAAF | 74+ Reading | Purdue | 11.5 | Game | Win | 1.00 | 1U | | |
| 10/16/2021 | TSP Live | NCAAF | Secondary Angle | TCU/Oklahoma UNDER | 63.5 | Game | Loss | -1.10 | 1U | | |
| 10/16/2021 | Book Need | NCAAF | Book Need | Mississippi St | 17 | Game | Loss | -1.10 | | | Low |
| 10/16/2021 | Book Need | NCAAF | Book Need | Mississippi St | 10.5 | 1st Half | Loss | -1.10 | | | Low |
| 10/16/2021 | Real-time LJP | NCAAF | LJP | Eastern Michigan | 1 | Game | Loss | -1.10 | 1OPEN | | |
| 10/16/2021 | Real-time LJP | NHL | LJP | NY Rangers | -105 | Game | Win | 1.00 | 1OPEN | | |
| 10/16/2021 | Real-time LJP | Tennis | LJP | Basilashvili | 153 | Game | Win | 1.50 | 1OPEN | | |
| 10/16/2021 | TSP Live | NCAAF | 74+ Reading | Pittsburgh | -6.5 | Game | Win | 1.00 | | | |
| 10/16/2021 | Twitter | NCAAF | Known Bettor | Kentucky | 22 | Game | Win | 1.00 | | | |
| 10/16/2021 | TSP Daily Briefing | Various | Teaser | Bowling Green +15 & Tennessee +12 | -110 | Game | Win | 1.00 | | | |
| 10/16/2021 | TSP Daily Briefing | Various | Parlay | Pittsburgh -214, Nebraska -185, Purdue +11.5, Baltimore -140, Cleveland -180 | 1050 | Game | Loss | -1.00 | | | |
| 10/17/2021 | TSP Daily Briefing | Soccer | Early Sharp Buy | NY Red Bulls/NY FC UN | 2.5 (-117) | Game | Win | 1.00 | | | |
| 10/17/2021 | TSP Daily Briefing | NFL | Early Sharp Buy | Chicago | 5.5 | Game | Loss | -1.10 | | | |
| 10/17/2021 | TSP Daily Briefing | NFL | Teaser | New England +9.5, Minnesota +3.5 | -110 | Game | Win | 1.00 | | | |
| 10/17/2021 | TSP Daily Briefing | NFL | Parlay | Minnesota -130, Cleveland -160, New England +3.5 | 448 | Game | Loss | -1.00 | | | |
| 10/17/2021 | Twitter | NFL | PUBLIC | Kansas City | -7 | Game | Win | 1.00 | | | |
| 10/17/2021 | Twitter | NFL | PUBLIC | HOU/IND OVER | 43 | Game | Loss | -1.10 | | | |
| 10/17/2021 | Twitter | MLB | PUBLIC | LA Dodgers | -172 | Game | Loss | -1.70 | | | |
| 10/17/2021 | Twitter | MLB | PUBLIC | LAD/ATL UNDER | 7.5(-110) | Game | Loss | -1.10 | | | |
| 10/17/2021 | TSP Live | NFL | Book Position | Baltimore | -3 | Game | Win | 1.00 | 1U | | |
| 10/17/2021 | TSP Live | NFL | Secondary Angle | Cincinnati | -3.5 | Game | Win | 1.00 | 1U | | |
| 10/17/2021 | Book Need | NFL | Book Need | Washington | 6.5 | Game | Loss | -1.10 | | | Low |
| 10/17/2021 | Book Need | NFL | Book Need | Washington | 3.5 | 1st Half | Win | 1.00 | | | Low |
| 10/17/2021 | TSP Live | NFL | 74+ Reading | Minnesota | -2 | Game | Win | 1.00 | 1OPEN | | |
| 10/17/2021 | TSP Live | NFL | 74+ Reading | Cleveland | -3 | Game | Loss | -1.10 | | | |
| 10/17/2021 | TSP Live | NFL | Premium Play | New England | 3.5 | Game | Loss | -1.10 | | | |
| 10/17/2021 | Real-time LJP | NFL | LJP | LA Rams/NY Giants UN | 51.5 | Game | Win | 1.00 | 1OPEN | | |
| 10/18/2021 | TSP Daily Briefing | Soccer | Early Sharp Buy | Crystal Palace/Arsenal UN | 2.5 (-105) | Game | Loss | -1.10 | | | |
| 10/18/2021 | TSP Daily Briefing | NHL | Early Sharp Buy | Seattle | 117 | Game | Loss | -1.00 | | | |
| 10/18/2021 | Twitter | NHL | PUBLIC | Toronto | -185 | Game | Loss | -1.90 | | | |
| 10/18/2021 | Twitter | NHL | PUBLIC | NYR/TOR OVER | 6 (-104) | Game | Loss | -1.00 | | | |
| 10/18/2021 | Twitter | NFL | Pizza Prop | Dawson Knox 1st TD | 1400 | Game | Loss | -1.00 | | | |
| 10/18/2021 | Twitter | NFL | Pizza Prop | Dawson Knox Any TD | 200 | Game | Loss | -1.00 | | | |
| 10/18/2021 | Twitter | NFL | Book Need | Tennessee | 3.5 | 1st Half | Win | 1.00 | | | HIGH |
| 10/18/2021 | Twitter | NFL | Book Need | Tennessee | 6 | Game | Win | 1.00 | | | HIGH |
| 10/19/2021 | Twitter | NBA | PUBLIC | Golden St | 3.5 | Game | Win | 1.00 | | | |
| 10/19/2021 | Twitter | NBA | PUBLIC | GSW/LAL OVER | 228 | Game | Win | 1.00 | | | |
| 10/19/2021 | Twitter | MLB | PUBLIC | LA Dodgers | -169 | Game | Win | 1.00 | | | |
| 10/19/2021 | Twitter | MLB | PUBLIC | ATL/LAD OVER | 7.5 (-105) | Game | Win | 1.00 | | | |
| 10/19/2021 | Twitter | NHL | PUBLIC | Vancouver | -137 | Game | Loss | -1.40 | | | |
| 10/19/2021 | Twitter | NHL | PUBLIC | DAL/PIT OVER | 5.5 (-107) | Game | Loss | -1.10 | | | |
| 10/19/2021 | Twitter | NHL | Sharp - Radar | Dallas | 114 | Game | Win | 1.10 | 1U | 70 | |
| 10/19/2021 | TSP Newsletter | NCAAF | Early Sharp Buy | USC | 7 | Game | Loss | -1.10 | | | |
| 10/19/2021 | TSP Newsletter | NCAAF | Algorithm | Rice | 23 | Game | Win | 1.00 | | | |
| 10/19/2021 | TSP Newsletter | NFL | My Handicapping | Miami | 3 | Game | Win | 1.00 | | | |
| 10/20/2021 | Real-time LJP | NBA | LJP | Washington | 2.5 | Game | Win | 1.00 | 1OPEN | | |
| 10/20/2021 | Twitter | NCAAF | Book Need | Appalachian St | 4.5 | Game | Win | 1.00 | | | HIGH |
| 10/20/2021 | Twitter | NCAAF | Book Need | Appalachian St | 3 | 1st Half | Loss | -1.10 | | | HIGH |
| 10/20/2021 | Twitter | Golf | Known Bettor | Noren over Tringale | -106 | Full Tourney | Loss | -1.10 | | | |
| 10/20/2021 | Twitter | NBA | PUBLIC | Chicago | -5 | Game | Win | 1.00 | | | |
| 10/20/2021 | Twitter | NBA | PUBLIC | DEN/PHO OVER | 223.5 | Game | Loss | -1.10 | | | |
| 10/20/2021 | Twitter | MLB | PUBLIC | LA Dodgers | -204 | Game | Loss | -2.00 | | | |
| 10/20/2021 | Twitter | MLB | PUBLIC | HOU/BOS OVER | 9.5 (-115) | Game | Win | 1.00 | | | |
| 10/20/2021 | Twitter | NHL | PUBLIC | Vegas | -120 | Game | Loss | -1.20 | | | |
| 10/20/2021 | Twitter | NHL | PUBLIC | BOS/PHI OVER | 5.5 (-120) | Game | Win | 1.00 | | | |
| 10/21/2021 | Twitter | NCAAF | PUBLIC | SMU | -14 | Game | Win | 1.00 | | | |
| 10/21/2021 | Twitter | NCAAF | PUBLIC | TUL/SMU OVER | 70.5 | Game | Win | 1.00 | | | |
| 10/21/2021 | Twitter | NBA | PUBLIC | Golden St | -3.5 | Game | Loss | -1.10 | | | |
| 10/21/2021 | Twitter | NBA | PUBLIC | DAL/ATL OVER | 224.5 | Game | Loss | -1.10 | | | |
| 10/21/2021 | Twitter | NHL | PUBLIC | Washington | -138 | Game | Win | 1.00 | | | |
| 10/21/2021 | Twitter | NHL | PUBLIC | CAR/MTL OVER | 5.5 (-114) | Game | Loss | -1.10 | | | |
| 10/21/2021 | Twitter | NFL | Pizza Prop | Beckham To Score Any TD | 300 | Game | Loss | -1.00 | | | |
| 10/21/2021 | Twitter | NFL | Pizza Prop | Beckham To Score 1st TD | 1500 | Game | Loss | -0.50 | | | |
| 10/21/2021 | Twitter | NCAAF | Book Need | Tulane | 13.5 | Game | Loss | -1.10 | | | Low |
| 10/21/2021 | Twitter | NCAAF | Book Need | Tulane | 7.5 | 1st Half | Loss | -1.10 | | | Low |
| 10/21/2021 | Real-time LJP | NCAAF | LJP | Tulane | 13.5 | Game | Loss | -1.10 | 1U | | |
| 10/21/2021 | Twitter | NFL | Pizza Prop | Case Keenum OV1.5 TD Pass | 143 | Game | Loss | -1.00 | | | |
| 10/21/2021 | Twitter | NHL | Sharp - Radar | Calgary | -128 | Game | Win | 1.00 | | 67 | |
| 10/21/2021 | Real-time LJP | NBA | LJP | LA Clippers | 3.5 | Game | Win | 1.00 | 1OPEN | | |
| 10/22/2021 | Twitter | NCAAF | PUBLIC | Memphis | -2.5 | Game | Loss | -1.10 | | | |
| 10/22/2021 | Twitter | NCAAF | PUBLIC | MEM/UCF OVER | 64 | Game | Loss | -1.10 | | | |
| 10/22/2021 | Twitter | NBA | PUBLIC | LA Lakers | -1 | Game | Loss | -1.10 | | | |
| 10/22/2021 | Twitter | NBA | PUBLIC | SA/DEN OVER | 220 | Game | Loss | -1.10 | | | |
| 10/22/2021 | Twitter | NHL | PUBLIC | Toronto | -235 | Game | Loss | -2.40 | | | |
| 10/22/2021 | Twitter | NHL | PUBLIC | EDM/VGK OVER | 6.5 (+107) | Game | Win | 1.10 | | | |
| 10/22/2021 | Telegram | NBA | Primary Angle | Cleveland | 2 | Game | Loss | -1.10 | 2U | | |
| 10/22/2021 | Twitter | NCAAF | Sharp - Radar | UCF | 1.5 | Game | Win | 1.00 | | 65 | |
| 10/23/2021 | Twitter | NCAAF | PUBLIC | Cincinnati | -28.5 | Game | Loss | -1.10 | | | |
| 10/23/2021 | Twitter | NCAAF | PUBLIC | OKST/IAST OVER | 47 | Game | Loss | -1.10 | | | |
| 10/23/2021 | Twitter | NBA | PUBLIC | Chicago | -7 | Game | Win | 1.00 | | | |
| 10/23/2021 | Twitter | NBA | PUBLIC | NO/MIN OVER | 228.5 | Game | Loss | -1.10 | | | |
| 10/23/2021 | Twitter | NHL | PUBLIC | Washington | -151 | Game | Loss | -1.50 | | | |
| 10/23/2021 | Twitter | NHL | PUBLIC | COL/TBL OVER | 6 (-105) | Game | Win | 1.00 | | | |
| 10/23/2021 | Book Need | NCAAF | Book Need | Illinois | 24.5 | Game | Win | 1.00 | | | High |
| 10/23/2021 | Book Need | NCAAF | Book Need | Illinois | 14 | 1st Half | Win | 1.00 | | | High |
| 10/23/2021 | TSP Live | NCAAF | Book Position | South Carolina | 19.5 | Game | Loss | -1.10 | | | |
| 10/23/2021 | TSP Live | NCAAF | Primary Angle | Iowa St | -7 | Game | Loss | -1.10 | 2U | 84 | |
| 10/23/2021 | TSP Live | NCAAF | Secondary Angle | South Carolina | 19.5 | Game | Loss | -1.10 | 1U | 78 | |
| 10/23/2021 | Book Need | NCAAF | Book Need | Indiana | 21 | Game | Loss | -1.10 | | | High |
| 10/23/2021 | Book Need | NCAAF | Book Need | Indiana | 11.5 | 1st Half | Loss | -1.10 | | | High |
| 10/23/2021 | Real-time LJP | NCAAF | LJP | Wisconsin | -3.5 | Game | Win | 1.00 | 1OPEN | | |
| 10/23/2021 | Real-time LJP | NCAAF | LJP | UCLA | -1 | Game | Loss | -1.10 | 1U | | |
| 10/23/2021 | Real-time LJP | NCAAF | LJP | Rice | 23.5 | Game | Win | 1.00 | 2U | | |
| 10/23/2021 | Real-time LJP | NHL | LJP | BUF/NJD OVER | 6 (+101) | Game | Loss | -1.00 | 1OPEN | | |
| 10/23/2021 | Real-time LJP | NCAAF | LJP | Indiana | 21 | Game | Loss | -1.10 | 1OPEN | | |
| 10/23/2021 | Real-time LJP | NCAAF | LJP | USC | 7.5 | Game | Loss | -1.10 | 1OPEN | | |
| 10/23/2021 | Twitter | NCAAF | Known Bettor | New Mexico | 20 | Game | Win | 1.00 | | | |
| 10/23/2021 | TSP Daily Briefing | NFL | Teaser | Philadelphia +9, Washington +14 | -110 | Game | Push | 0.00 | | | |
| 10/23/2021 | TSP Live | Various | Teaser | Iowa St -1 & Miami +8.5 | -110 | Game | Win | 1.00 | | | |
| 10/23/2021 | TSP Daily Briefing | Various | Parlay | Indiana +21, Philly +130, San Fran -4 | 738 | Game | Loss | -1.00 | | | |
| 10/24/2021 | Twitter | NFL | PUBLIC | Green Bay | -9 | Game | Win | 1.00 | | | |
| 10/24/2021 | Twitter | NFL | PUBLIC | KC/TEN OVER | 57.5 | Game | Loss | -1.10 | | | |
| 10/24/2021 | Twitter | NBA | PUBLIC | NY Knicks | -11.5 | Game | Loss | -1.10 | | | |
| 10/24/2021 | Twitter | NBA | PUBLIC | BOS/HOU OVER | 223.5 | Game | Loss | -1.10 | | | |
| 10/24/2021 | Twitter | NHL | PUBLIC | Boston | -202 | Game | Win | 1.00 | | | |
| 10/24/2021 | Twitter | NHL | PUBLIC | NYI/VGK OVER | 5.5 (-104) | Game | Loss | -1.00 | | | |
| 10/24/2021 | Twitter | NFL | Pizza Prop | Sanu OV1.5 Receptions | 101 | Game | Loss | -1.00 | | | |
| 10/24/2021 | TSP Daily Briefing | NFL | Parlay | Philadelphia +115, Washington +8.5 and San Francisco -4 | 683 | Game | Loss | -0.50 | | | |
| 10/24/2021 | TSP Live | NFL | Book Position | Washington | 8.5 | Game | Loss | -1.10 | | | |
| 10/24/2021 | Book Need | NFL | Book Need | Washington | 8.5 | Game | Loss | -1.10 | | | High |
| 10/24/2021 | Book Need | NFL | Book Need | Washington | 6 | 1st Half | Loss | -1.10 | | | High |
| 10/24/2021 | TSP Live | NFL | Secondary Angle | Miami | 1.5 | Game | Loss | -1.10 | 1U | | |
| 10/24/2021 | TSP Live | NFL | Secondary Angle | Philadelphia | 1 | Game | Loss | -1.10 | 1U | 80 | |
| 10/24/2021 | TSP Live | NFL | Secondary Angle | San Francisco | -3.5 | Game | Loss | -1.10 | 1U | 78 | |
| 10/24/2021 | Real-time LJP | NFL | LJP | Cincinnati/Baltimore UN | | Game | Loss | -1.10 | 1OPEN | | |
| 10/24/2021 | Real-time LJP | NFL | LJP | Tennessee | | Game | Win | 1.00 | 0D | | |
| 10/24/2021 | Real-time LJP | NFL | LJP | NY Jets | | Game | Loss | -1.10 | 1OPEN | | |
| 10/24/2021 | Real-time LJP | NFL | LJP | Sacramento | | Game | Loss | -1.10 | 1U | | |
| 10/24/2021 | Twitter | NHL | Algorithm | DET/CHI OVER | 6 (+107) | Game | Win | 1.00 | | | |
| 10/24/2021 | Twitter | NBA | Algorithm | ORL/NYK OVER | 214.5 | Game | Loss | -1.10 | | | |
| 10/24/2021 | Twitter | NFL | Algorithm | NY Jets | 2.5 | 1st Quarter | Loss | -1.10 | | | |
| 10/25/2021 | Twitter | NBA | PUBLIC | Chicago | -2.5 | Game | Win | 1.00 | | | |
| 10/25/2021 | Twitter | NBA | PUBLIC | CHI/TOR OVER | 213 | Game | Win | 1.00 | | | |
| 10/25/2021 | Twitter | NHL | PUBLIC | Washington | -160 | Game | Win | 1.00 | | | |
| 10/25/2021 | Twitter | NHL | PUBLIC | TBL/BUF OVER | 6 (-106) | Game | Push | 0.00 | | | |
| 10/25/2021 | Real-time LJP | NHL | LJP | Calgary | 135 | Game | Win | 1.40 | 1OPEN | | |
| 10/25/2021 | TSP Live | Various | Rollover | NO/SEA UN41.5, MIL/IND UN230, Toronto -101 | 625 | Game | Loss | -0.50 | | | |
| 10/25/2021 | Twitter | NFL | Pizza Prop | Geno Smith UN30.5 Att | -120 | Game | Win | 1.00 | | | |
| 10/25/2021 | Twitter | NFL | Pizza Prop | Trautman Score Any TD | 475 | Game | Loss | -0.50 | | | |
| 10/25/2021 | Twitter | NFL | Pizza Prop | Trautman Score 1st TD | 2400 | Game | Loss | -0.50 | | | |
| 10/26/2021 | Twitter | NBA | PUBLIC | Golden St | -9 | Game | Loss | -1.10 | | | |
| 10/26/2021 | Twitter | NBA | PUBLIC | HOU/DAL OVER | 221.5 | Game | Win | 1.00 | | | |
| 10/26/2021 | Twitter | NHL | PUBLIC | Colorado | -174 | Game | Loss | -1.70 | | | |
| 10/26/2021 | Twitter | NHL | PUBLIC | MIN/VAN OVER | 5.5 (-121) | Game | Loss | -1.20 | | | |
| 10/26/2021 | TSP Daily Briefing | NHL | Rollover | New Jersey | -110 | Game | Loss | 0.50 | | | |
| 10/26/2021 | TSP Newsletter | NCAAF | Early Sharp Buy | UTEP | -10 | Game | Win | 1.00 | | | |
| 10/26/2021 | TSP Newsletter | NCAAF | Algorithm | Wyoming | 3 | Game | Loss | -1.10 | | | |
| 10/26/2021 | TSP Newsletter | NFL | My Handicapping | Minnesota | 3 | Game | Loss | -1.10 | | | |
| 10/27/2021 | Twitter | NBA | PUBLIC | Atlanta | -5.5 | Game | Loss | -1.10 | | | |
| 10/27/2021 | Twitter | NBA | PUBLIC | CLE/LAC OVER | 291 | Game | Loss | -1.10 | | | |
| 10/27/2021 | Twitter | NHL | PUBLIC | Edmonton | -184 | Game | Loss | -1.10 | | | |
| 10/27/2021 | Twitter | NHL | PUBLIC | PHI/EDM OVER | 6.5 (-130) | Game | Win | -1.10 | | | |
| 10/27/2021 | TSP Daily Briefing | NHL | Rollover | Boston | 123 | Game | Loss | -0.30 | | | |
| 10/27/2021 | Real-time LJP | NBA | LJP | Orlando | 6 | Game | Loss | -1.10 | 1U | 66 | |
| 10/27/2021 | Twitter | NHL | Sharp | Toronto | -205 | Game | Win | 1.00 | 1U | 66 | |
| 10/27/2021 | Telegram | MLB | Known Bettor | Houston To Score First | 123 | Game | Win | 1.20 | | | |
| 10/28/2021 | Twitter | NCAAF | PUBLIC | Coastal Carolina | -17 | Game | Loss | -1.10 | | | |
| 10/28/2021 | Twitter | NCAAF | PUBLIC | Troy/Coastal OVER | 50.5 | Game | Win | 1.00 | | | |
| 10/28/2021 | Twitter | NBA | PUBLIC | Utah | -9 | Game | Win | 1.00 | | | |
| 10/28/2021 | Twitter | NBA | PUBLIC | NYK/CHI OVER | 215 | Game | Loss | -1.10 | | | |
| 10/28/2021 | Twitter | NHL | PUBLIC | Carolina | -131 | Game | Win | 1.00 | | | |
| 10/28/2021 | Twitter | NHL | PUBLIC | MIN/SEA OVER | 5.5 (-119) | Game | Loss | -1.20 | | | |
| 10/28/2021 | Real-time LJP | NHL | LJP | Anaheim | -129 | Game | Loss | -1.30 | 1U | | |
| 10/28/2021 | TSP Daily Briefing | NHL | Rollover | Colorado | -1.5 (+190) | Game | Loss | -0.30 | | | |
| 10/28/2021 | Twitter | NFL | Pizza Prop | Murray OV2.5 TD Passes | 148 | Game | Loss | -1.00 | | | |
| 10/28/2021 | Twitter | NFL | Pizza Prop | Edmonds Score Any TD | 180 | Game | Win | 1.80 | | | |
| 10/28/2021 | Twitter | NFL | Pizza Prop | Edmonds 1st TD | 1200 | Game | Win | 6.00 | | | |
| 10/28/2021 | Real-time LJP | NHL | LJP | LA Kings | -123 | Game | Loss | -1.20 | 1U | | |
| 10/28/2021 | Telegram | NFL | Personal Play | Arizona Team Total OVER | 6.5 (-135) | 1st Quarter | Win | 1.00 | | | |
| 10/28/2021 | TSP Daily Briefing | Various | Teaser | Arizona -0.5, UNC +9.5 | -110 | Game | Loss | -1.10 | | | |
| 10/29/2021 | Twitter | NCAAF | PUBLIC | Navy | 11 | Game | Win | 1.00 | | | |
| 10/29/2021 | Twitter | NCAAF | PUBLIC | UNLV/Nevada OVER | 58.5 | Game | Win | 1.00 | | | |
| 10/29/2021 | Twitter | NBA | PUBLIC | Toronto | -8 | Game | Loss | -1.10 | | | |
| 10/29/2021 | Twitter | NBA | PUBLIC | LAC/POR OVER | 223 | Game | Loss | -1.10 | | | |
| 10/29/2021 | Twitter | NHL | PUBLIC | NY Rangers | -179 | Game | Win | 1.00 | | | |
| 10/29/2021 | Twitter | NHL | PUBLIC | FL/DET OVER | 6 (-103) | Game | Loss | -1.00 | | | |
| 10/30/2021 | TSP Daily Briefing | NCAAF | Parlay | Mississippi St -1.5, Southern Miss +13 | 260 | Game | Loss | -0.50 | | | |
| 10/30/2021 | TSP Daily Briefing | NCAAF | Teaser | Mississippi St +6, S Miss +19.5 | -110 | Game | Loss | -1.10 | | | |
| 10/30/2021 | TSP Live | NCAAF | 74+ Reading | Texas | 2.5 | Game | Loss | -1.10 | | 77 | |
| 10/30/2021 | TSP Live | NCAAF | Book Position | Penn St | 19.5 | Game | Win | 1.00 | | | |
| 10/30/2021 | TSP Live | NCAAF | 74+ Reading | Southern Miss | 12.5 | Game | Loss | -1.10 | 1OPEN | 74 | |
| 10/30/2021 | Book Need | NCAAF | Book Need | Florida | 14 | Game | Loss | -1.10 | | | |
| 10/30/2021 | Book Need | NCAAF | Book Need | Florida | 7.5 | 1st Half | Loss | -1.10 | | | |
| 10/30/2021 | TSP Live | NCAAF | Secondary Angle | Mississippi St | -1 | Game | Win | 1.00 | 1U | | |
| 10/30/2021 | Twitter | NCAAF | PUBLIC | Iowa | -3 | Game | Loss | -1.10 | | | |
| 10/30/2021 | Twitter | NCAAF | PUBLIC | Texas/Baylor OVER | 61.5 | Game | Loss | -1.10 | | | |
| 10/30/2021 | Twitter | NBA | PUBLIC | NY Knicks | -5.5 | Game | Loss | -1.10 | | | |
| 10/30/2021 | Twitter | NBA | PUBLIC | ORL/DET OVER | 207.5 | Game | Win | 1.00 | | | |
| 10/30/2021 | Twitter | NHL | PUBLIC | Toronto | -283 | Game | Win | 1.00 | | | |
| 10/30/2021 | Twitter | NHL | PUBLIC | PHI/CGY OVER | 6 (-108) | Game | Loss | -1.10 | | | |
| 10/30/2021 | Twitter | NCAAF | Known Bettor | Nebraska | -7.5 | Game | Loss | -1.10 | | | |
| 10/30/2021 | TSP Live | Various | Parlay | UNC +3.5, Eagles -3, Cleveland -3.5, Minnesota +2.5 | 1228 | Game | Loss | -1.00 | | | |
| 10/30/2021 | Real-time LJP | NCAAF | LJP | Texas/Baylor UNDER | 61.5 | Game | Win | 1.00 | 1OPEN | | |
| 10/30/2021 | Real-time LJP | NCAAF | LJP | Wyoming | 3 | Game | Loss | -1.10 | 1OPEN | | |
| 10/30/2021 | Real-time LJP | NCAAF | LJP | UTEP/Florida Atlantic OVER | 49.5 | Game | Win | 1.00 | 1U | | |
| 10/30/2021 | Real-time LJP | NCAAF | LJP | Houston | 1.5 | Game | Win | 1.00 | 1U | | |
| 10/30/2021 | Real-time LJP | NCAAF | LJP | North Carolina | 3.5 | Game | Loss | -1.10 | 1OPEN | | |
| 10/30/2021 | Real-time LJP | NHL | LJP | Vancouver | 120 | Game | Loss | -1.00 | 1U | | |
| 10/30/2021 | Book Need | NCAAF | Book Need | Florida | 7 | Game | Loss | -1.10 | | | HIGH |
| 10/30/2021 | Book Need | NCAAF | Book Need | Florida | 14 | Game | Loss | -1.10 | | | HIGH |
| 10/31/2021 | TSP Daily Briefing | NFL | Parlay | Carolina +144, Cleveland -216, Indy -157 and New Orleans +4 | 1016 | Game | Loss | -1.00 | | | |
| 10/31/2021 | TSP Daily Briefing | NFL | Teaser | Carolina +9, New Orleans +10 | -110 | Game | Win | 1.00 | | | |
| 10/31/2021 | Twitter | NFL | PUBLIC | Cincinnati | -11 | Game | Loss | -1.10 | | | |
| 10/31/2021 | Twitter | NFL | PUBLIC | NE/LAC OVER | 50.5 | Game | Win | 1.00 | | | |
| 10/31/2021 | Twitter | NBA | PUBLIC | Utah | -2 | Game | Win | 1.00 | | | |
| 10/31/2021 | Twitter | NBA | PUBLIC | DET/BKL OVER | 212 | Game | Loss | -1.10 | | | |
| 10/31/2021 | Twitter | NHL | PUBLIC | Anaheim | -106 | Game | Win | 1.00 | | | |
| 10/31/2021 | Twitter | NHL | PUBLIC | BUF/LAK OVER | 5.5 (-119) | Game | Loss | -1.20 | | | |
| 10/31/2021 | TSP Live | NFL | Book Position | New Orleans | 4 | Game | Win | 1.00 | | | |
| 10/31/2021 | TSP Live | NFL | Primary Angle | Carolina | 3 | Game | Win | 1.00 | 2U | 80 | |
| 10/31/2021 | TSP Live | NFL | Premium Play | Carolina | 3 | Game | Win | 1.00 | | 3-0 | |
| 10/31/2021 | TSP Live | NFL | 74+ Reading | Cleveland | -5 | Game | Loss | -1.10 | 1OPEN | 76 | |
| 10/31/2021 | TSP Live | NFL | 74+ Reading | WAS/DEN OVER | 44.5 | Game | Loss | -1.10 | 1OPEN | 75 | |
| 10/31/2021 | Real-time LJP | NFL | LJP | Philadelphia | -3.5 | Game | Win | 1.00 | 1OPEN | | |
| 10/31/2021 | Real-time LJP | NFL | LJP | Indianapolis | -3 | Game | Loss | -1.10 | 1U | | |
| 10/31/2021 | Real-time LJP | NFL | LJP | New Orleans | 4 | Game | Win | 1.00 | 1U | | |
| 10/31/2021 | Real-time LJP | NBA | LJP | Detroit | 12 | Game | Loss | -1.10 | 1U | | |
| 10/31/2021 | Twitter | NFL | Pizza Prop | Pollard Score Any TD | 280 | Game | Loss | -1.00 | | | |
| 10/31/2021 | Twitter | NFL | Pizza Prop | Pollard to Score 1st TD | 1800 | Game | Loss | -0.50 | | | |
| 10/31/2021 | Real-time LJP | MLB | LJP | HOU/ATL OVER | 8.5 (+102) | Game | Win | 1.00 | 1U | | |
| 10/31/2021 | Twitter | NHL | Algorithm | CBJ/NJ OVER | 1.5 (-110) | 1st Period | Win | 1.00 | | | |
| 10/31/2021 | Twitter | NFL | Algorithm | Carolina | 0.5 (-130) | 1st Quarter | Win | 1.00 | | | |
| 11/01/2021 | Telegram | NFL | Personal Play | Kansas City | -3.5 (+104) | 1st Quarter | Win | 1.00 | | | |
| 11/01/2021 | Twitter | NBA | PUBLIC | NY Knicks | -6.5 | Game | Loss | -1.10 | | | |
| 11/01/2021 | Twitter | NBA | PUBLIC | ORL/MIN OVER | 216 | Game | Loss | -1.10 | | | |
| 11/01/2021 | Twitter | NHL | PUBLIC | Edmonton | -218 | Game | Win | 1.00 | | | |
| 11/01/2021 | Twitter | NHL | PUBLIC | WAS/TBL OVER | 6 (-107) | Game | Loss | -1.10 | | | |
| 11/01/2021 | Twitter | NFL | Pizza Prop | Demarcus Robinson UNDER | 15.5 (-121) | Game | Loss | -1.20 | | | Rec Yds |
| 11/01/2021 | Twitter | NFL | Pizza Prop | Hardman Score Any TD | 188 | Game | Loss | -1.00 | | | |
| 11/01/2021 | Twitter | NFL | Pizza Prop | Hardman Score 1st TD | 1200 | Game | Loss | -0.50 | | | |
| 11/01/2021 | Real-time LJP | NBA | Sharp | Memphis | -1.5 | Game | Win | 1.00 | 1U | | |
| 11/02/2021 | Twitter | NCAAF | PUBLIC | Miami OH | -7.5 | Game | Loss | -1.10 | | | |
| 11/02/2021 | Twitter | NCAAF | PUBLIC | EMICH/TOL OVER | 53.5 | Game | Win | 1.00 | | | |
| 11/02/2021 | Twitter | NBA | PUBLIC | Utah | -9.5 | Game | Loss | -1.10 | | | |
| 11/02/2021 | Twitter | NBA | PUBLIC | SAC/UTA OVER | 221.5 | Game | Win | 1.00 | | | |
| 11/02/2021 | Twitter | NHL | PUBLIC | Philadelphia | -226 | Game | Win | 1.00 | | | |
| 11/02/2021 | Twitter | NHL | PUBLIC | VGK/TOR OVER | 5.5 (-115) | Game | Loss | -1.20 | | | |
| 11/02/2021 | TSP Newsletter | NCAAF | Early Sharp Buy | Tennessee | 1 | Game | Win | 1.00 | | | |
| 11/02/2021 | TSP Newsletter | NCAAF | Algorithm | Navy | 20.5 | Game | Loss | -1.10 | | | |
| 11/02/2021 | TSP Newsletter | NCAAF | My Handicapping | Kansas City | -1 | Game | Win | 1.00 | | | |
| 11/03/2021 | Twitter | NCAAF | PUBLIC | Central Michigan | 10 | Game | Win | 1.00 | | | |
| 11/03/2021 | Twitter | NCAAF | PUBLIC | CMICH/WMICH OVER | 67 | Game | Win | 1.00 | | | |
| 11/03/2021 | Twitter | NBA | PUBLIC | NY Knicks | 2 | Game | Loss | -1.10 | | | |
| 11/03/2021 | Twitter | NBA | PUBLIC | POR/CLE OVER | 219.5 | Game | Loss | -1.10 | | | |
| 11/03/2021 | Twitter | NHL | PUBLIC | Carolina | -152 | Game | Win | 1.00 | | | |
| 11/03/2021 | Twitter | NHL | PUBLIC | CBJ/COL OVER | 5.5 (-118) | Game | Win | 1.00 | | | |
| 11/03/2021 | Twitter | NBA | Sharp | Indiana | 1 | Game | Win | 1.00 | 1U | | |
| 11/04/2021 | Twitter | NBA | PUBLIC | Miami | -4 | Game | Loss | -1.10 | | | |
| 11/04/2021 | Twitter | NBA | PUBLIC | HOU/PHO OVER | 217.5 | Game | Win | 1.00 | | | |
| 11/04/2021 | Twitter | NHL | PUBLIC | Boston | -260 | Game | Win | 1.00 | | | |
| 11/04/2021 | Twitter | NHL | PUBLIC | VGK/OTT OVER | 5.5 (-115) | Game | Win | 1.00 | | | |
| 11/04/2021 | Twitter | NFL | Pizza Prop | Pascal OVER 47.5 Yards | -110 | Game | Win | 1.00 | | | |
| 11/04/2021 | Twitter | NFL | Pizza Prop | Pascal Score A TD | 186 | Game | Loss | -1.00 | | | |
| 11/04/2021 | Twitter | NFL | Pizza Prop | Pascal Score 1st TD | 1100 | Game | Loss | -0.50 | | | |
| 11/05/2021 | Twitter | NCAAF | PUBLIC | Utah | -9 | Game | Win | 1.00 | | | |
| 11/05/2021 | Twitter | NCAAF | PUBLIC | VT/BC OVER | 47 | Game | Loss | -1.10 | | | |
| 11/05/2021 | Twitter | NBA | PUBLIC | San Antonio | -3.5 | Game | Win | 1.00 | | | |
| 11/05/2021 | Twitter | NBA | PUBLIC | BKL/DET OVER | 212 | Game | Loss | -1.10 | | | |
| 11/05/2021 | Twitter | NHL | PUBLIC | Winnipeg | -164 | Game | Win | 1.00 | | | |
| 11/05/2021 | Twitter | NHL | PUBLIC | NYR/EDM OVER | 6 (-110) | Game | Win | 1.00 | | | |
| 11/06/2021 | TSP Live | NCAAF | Secondary Angle | North Carolina | -2.5 | Game | Win | 1.00 | 1U | | |
| 11/06/2021 | TSP Live | NCAAF | Book Position | Purdue | 2 | Game | Win | 1.00 | | | |
| 11/06/2021 | Real-time LJP | NCAAF | LJP | Illinois | 15 | Game | Win | 1.00 | 1U | | |
| 11/06/2021 | Real-time LJP | NCAAF | LJP | Southern Miss | 5 | Game | Loss | -1.10 | 1OPEN | | |
| 11/06/2021 | TSP Live Radar | NCAAF | 74+ Reading | West Virginia | 3.5 | Game | Loss | -1.10 | 1U | 78 | |
| 11/06/2021 | Real-time LJP | NHL | LJP | Carolina/Florida UN | 6 (-110) | Game | Loss | -1.10 | 1OPEN | | |
| 11/06/2021 | Real-time LJP | NCAAF | LJP | Tennessee | -1.5 | Game | Win | 1.00 | 1U | | |
| 11/06/2021 | Book Need | NCAAF | Book Need | Duke | 11.5 | 1st Half | Win | 1.00 | | | Low |
| 11/06/2021 | Book Need | NCAAF | Book Need | Duke | 21 | Game | Loss | -1.10 | | | Low |
| 11/06/2021 | Twitter | NCAAF | PUBLIC | Ohio St | -14.5 | Game | Loss | -1.10 | | | |
| 11/06/2021 | Twitter | NCAAF | PUBLIC | BAY/TCU OVER | 58 | Game | Push | 0.00 | | | |
| 11/06/2021 | Twitter | NBA | PUBLIC | Denver | -10.5 | Game | Loss | -1.10 | | | |
| 11/06/2021 | Twitter | NBA | PUBLIC | PHI/CHI OVER | 211 | Game | Win | 1.00 | | | |
| 11/06/2021 | Twitter | NHL | PUBLIC | Tampa Bay | -195 | Game | Win | 1.00 | | | |
| 11/06/2021 | Twitter | Horses | Horse Matchup | Rockemperor over Broome | -115 | Race | Loss | -1.20 | | | |
| 11/06/2021 | Twitter | NCAAF | Known Bettor | Texas A&M | -4.5 | Game | Win | 1.00 | | | |
| 11/07/2021 | TSP Daily Briefing | NFL | Teaser | San Francisco +7.5 & Chicago +12.5 | | Game | Loss | -1.10 | | | |
| 11/07/2021 | TSP Daily Briefing | Various | Parlay | North Carolina -2.5, Carolina +3.5, Kansas City -330, San Francisco -140, LA Rams -350 | | Game | Loss | -1.00 | | | |
| 11/07/2021 | Twitter | NFL | PUBLIC | Dallas | -10 | Game | Loss | -1.10 | | | |
| 11/07/2021 | Twitter | NFL | PUBLIC | LAC/PHI OVER | 49 | Game | Win | 1.00 | | | |
| 11/07/2021 | Twitter | NBA | PUBLIC | Brooklyn | -3.5 | Game | Win | 1.00 | | | |
| 11/07/2021 | Twitter | NBA | PUBLIC | BKL/TOR OVER | 209 | Game | Win | 1.00 | | | |
| 11/07/2021 | Twitter | NHL | PUBLIC | St. Louis | -158 | Game | Loss | -1.60 | | | |
| 11/07/2021 | Twitter | NHL | PUBLIC | NSH/CHI OVER | 5.5 (-120) | Game | Loss | -1.20 | | | |
| 11/07/2021 | Twitter | NFL | Pizza Prop | Woods OV21.5 Longest Rec | -120 | Game | Win | 1.00 | | | |
| 11/07/2021 | Twitter | NFL | Pizza Prop | Woods Score a TD | 129 | Game | Loss | -1.00 | | | |
| 11/07/2021 | Twitter | NFL | Pizza Prop | Wodds Score 1st TD | 750 | Game | Loss | -0.50 | | | |
| 11/07/2021 | TSP Live | NFL | Secondary Angle | Cleveland | 2 | Game | Win | 1.00 | 1U | 78 | |
| 11/07/2021 | TSP Live | NFL | 74+ Reading | Carolina | 3.5 | Game | Loss | -1.10 | | 74 | |
| 11/07/2021 | Real-time LJP | NFL | LJP | Minnesota | 6 | Game | Win | 1.00 | 1OPEN | | |
| 11/07/2021 | Real-time LJP | NBA | LJP | BKL/TOR UNDER | 211 | Game | Loss | -1.10 | 1U | | |
| 11/08/2021 | Twitter | NBA | PUBLIC | Philadelphia | -4.5 | Game | Loss | -1.10 | | | |
| 11/08/2021 | Twitter | NBA | PUBLIC | MIA/DEN OVER | 205.5 | Game | Win | 1.00 | | | |
| 11/08/2021 | Twitter | NHL | PUBLIC | Washington | -236 | Game | Win | 1.00 | | | |
| 11/08/2021 | Twitter | NHL | PUBLIC | LAK/TOR OVER | 5.5 (-120) | Game | Win | 1.00 | | | |
| 11/08/2021 | Twitter | NFL | Pizza Prop | Fields Longest Pass OV31.5 | -115 | Game | Win | 1.00 | | | |
| 11/08/2021 | Twitter | NFL | Pizza Prop | Fields Scores 1st TD | 1700 | Game | Loss | -0.50 | | | |
| 11/08/2021 | Telegram | NFL | Primary Angle | Chicago | 7 | Game | Win | 1.00 | 2U | | |
| 11/08/2021 | Telegram | NFL | Prop | Goodwin Long Rec UN13.5 | -113 | Game | Loss | -0.60 | | | |
| 11/08/2021 | Real-time LJP | NHL | LJP | NY Rangers | -104 | Game | Win | 1.00 | 1U | | |
| 11/09/2021 | Twitter | NCAAF | PUBLIC | Buffalo | 7.5 | Game | Loss | -1.10 | | | |
| 11/09/2021 | Twitter | NCAAF | PUBLIC | Ohio/EMich OVER | 60 | Game | Push | 0.00 | | | |
| 11/09/2021 | Twitter | NBA | PUBLIC | Utah | -8.5 | Game | Win | 1.00 | | | |
| 11/09/2021 | Twitter | NBA | PUBLIC | MIL/PHI OVER | 218.5 | Game | Win | 1.00 | | | |
| 11/09/2021 | Twitter | NCAAB | PUBLIC | Kansas | -4.5 | Game | Win | 1.00 | | | |
| 11/09/2021 | Twitter | NCAAB | PUBLIC | KY/DUKE OVER | 148.5 | Game | Win | 1.00 | | | |
| 11/09/2021 | Twitter | NHL | PUBLIC | Edmonton | -178 | Game | Loss | -1.80 | | | |
| 11/09/2021 | Twitter | NHL | PUBLIC | CAR/TBL OVER | 5.5 (-115) | Game | Loss | -1.20 | | | |
| 11/09/2021 | Twitter | NHL | Sharp | Seattle | 107 | Game | Loss | -1.00 | | 70 | |
| 11/09/2021 | Real-time LJP | NCAAB | LJP | EMich/Indiana OVER | 145 | Game | Loss | -1.10 | 1U | | |
| 11/09/2021 | Real-time LJP | NHL | LJP | CAR/TB UNDER | 5.5 (-110) | Game | Win | 1.00 | 1OPEN | | |
| 11/09/2021 | TSP Newsletter | NCAAF | Early Sharp Buy | South Carolina | -1 | Game | Loss | -1.10 | | | |
| 11/09/2021 | TSP Newsletter | NCAAF | Algorithm | Troy | 7 | Game | Loss | -1.10 | | | |
| 11/09/2021 | TSP Newsletter | NFL | My Handicapping | New Orleans | 3.5 | Game | Win | 1.00 | | | |
| 11/10/2021 | Twitter | NCAAF | PUBLIC | Toledo | -10.5 | Game | Win | 1.00 | | | |
| 11/10/2021 | Twitter | NCAAF | PUBLIC | Ball St/N.Ill OVER | 61.5 | Game | Loss | -1.10 | | | |
| 11/10/2021 | Twitter | NBA | PUBLIC | Chicago | -3.5 | Game | Win | 1.00 | | | |
| 11/10/2021 | Twitter | NBA | PUBLIC | DAL/CHI OVER | 212 | Game | Win | 1.00 | | | |
| 11/10/2021 | Twitter | NCAAB | PUBLIC | Wake Forest | -14 | Game | Win | 1.00 | | | |
| 11/10/2021 | Twitter | NCAAB | PUBLIC | Mich/Buff OVER | 150.5 | Game | Win | 1.00 | | | |
| 11/10/2021 | Twitter | NHL | PUBLIC | Dallas | -134 | Game | Loss | -1.30 | | | |
| 11/10/2021 | Twitter | NHL | PUBLIC | TOR/PHI OVER | 6 (-115) | Game | Loss | -1.20 | | | |
| 11/10/2021 | Twitter | Tennis | LJP | Wang | -109 | Game | Loss | -1.10 | 1U | | |
| 11/10/2021 | Twitter | NBA | LJP | Charlotte | 4.5 | Game | Win | 1.00 | 1U | | |
| 11/11/2021 | Twitter | NBA | PUBLIC | LA Clippers | -3.5 | Game | Loss | -1.10 | | | |
| 11/11/2021 | Twitter | NBA | PUBLIC | IND/UTA OVER | 218.5 | Game | Loss | -1.10 | | | |
| 11/11/2021 | Twitter | NCAAB | PUBLIC | UC Riverside | 9.5 | Game | Win | 1.00 | | | |
| 11/11/2021 | Twitter | NCAAB | PUBLIC | AF/S Dakota OVER | 133 | Game | Loss | -1.10 | | | |
| 11/11/2021 | Twitter | NHL | PUBLIC | Florida | -120 | Game | Loss | -1.20 | | | |
| 11/11/2021 | Twitter | NHL | PUBLIC | LAK/OTT OVER | 5.5 (-115) | Game | Loss | -1.20 | | | |
| 11/11/2021 | Twitter | NFL | Pizza Prop | Jackson UN233.5 Yards | -104 | Game | Loss | -1.00 | | | |
| 11/11/2021 | Twitter | NFL | Pizza Prop | Andrews 1st TD | 950 | Game | Loss | -0.50 | | | |
| 11/11/2021 | Real-time LJP | NCAAB | LJP | Maryland | -17.5 | Game | Loss | -1.10 | 1OPEN | | |
| 11/12/2021 | Twitter | NCAAF | PUBLIC | Cincinnati | -23 | Game | Loss | -1.10 | | | |
| 11/12/2021 | Twitter | NCAAF | PUBLIC | WYO/BST OVER | 48.5 | Game | Loss | -1.10 | | | |
| 11/12/2021 | Twitter | NCAAB | PUBLIC | Villanova | 4.5 | Game | Loss | -1.10 | | | |
| 11/12/2021 | Twitter | NCAAB | PUBLIC | VIL/UCLA OVER | 138 | Game | Win | 1.00 | | | |
| 11/12/2021 | Twitter | NBA | PUBLIC | NY Knicks -1 | -1 | Game | Loss | -1.10 | | | |
| 11/12/2021 | Twitter | NBA | PUBLIC | DAL/SAS OVER | 218 | Game | Win | 1.00 | | | |
| 11/12/2021 | Twitter | NHL | PUBLIC | Carolina | -167 | Game | Loss | -1.70 | | | |
| 11/12/2021 | Twitter | NHL | PUBLIC | AZ/CHI OVER | 5.5 (+100) | Game | Loss | -1.00 | | | |
| 11/12/2021 | Twitter | NCAAB | Sharp | Northern Kentucky | -6.5 | Game | Loss | -1.10 | | 67 | |
| 11/13/2021 | Twitter | NCAAF | PUBLIC | Michigan | -2.5 | Game | Win | 1.00 | | | |
| 11/13/2021 | Twitter | NCAAF | PUBLIC | OK/BAY OVER | 63 | Game | Loss | -1.10 | | | |
| 11/13/2021 | Twitter | NCAAB | PUBLIC | Notre Dame | -25 | Game | Loss | -1.10 | | | |
| 11/13/2021 | Twitter | NCAAB | PUBLIC | CS/NDame OVER | 146.5 | Game | Loss | -1.10 | | | |
| 11/13/2021 | Twitter | NBA | PUBLIC | Toronto | -10 | Game | Loss | -1.10 | | | |
| 11/13/2021 | Twitter | NBA | PUBLIC | MIA/UTA OVER | 214 | Game | Win | 1.00 | | | |
| 11/13/2021 | Twitter | NHL | PUBLIC | Boston | -150 | Game | Win | 1.00 | | | |
| 11/13/2021 | Twitter | NHL | PUBLIC | PIT/OTT OVER | 5.5 (-120) | Game | Win | 1.00 | | | |
| 11/13/2021 | Twitter | NCAAF | Known Bettor | Tulsa/Tulane OVER | 55.5 | Game | Loss | -1.10 | | | |
| 11/13/2021 | Telegram | NHL | Known Bettor | Florida | 100 | Game | Loss | -1.00 | | | |
| 11/13/2021 | Real-time LJP | NCAAF | LJP | UConn/Clemson UNDER | 50.5 | Game | Loss | -1.10 | 0D | | |
| 11/13/2021 | Real-time LJP | NCAAF | LJP | Rutgers | 6.5 | Game | Win | 1.00 | 1U | | |
| 11/13/2021 | Real-time LJP | NCAAF | LJP | Houston/Temple UNDER | 52.5 | Game | Win | 1.00 | 1U | | |
| 11/13/2021 | Real-time LJP | NCAAF | LJP | Central Florida | 61.5 | Game | Loss | -1.10 | 1OPEN | | |
| 11/13/2021 | Real-time LJP | NCAAF | LJP | South Carolina | | Game | Loss | -1.10 | 1OPEN | | |
| 11/13/2021 | Real-time LJP | NCAAB | LJP | Lipscomb/SC St OVER | | Game | Win | 1.00 | 1U | | |
| 11/13/2021 | TSP Live | NCAAB | 74+ Reading | Central Florida | 3.5 | Game | Win | 1.00 | | 74 | |
| 11/13/2021 | TSP Live | NCAAF | Book Position | Ohio St | -19 | Game | Win | 1.00 | | | |
| 11/14/2021 | TSP Daily Briefing | Various | Teaser | NC State +8, New Orleans +9 | -110 | Game | Win | 1.00 | | | |
| 11/14/2021 | TSP Daily Briefing | NFL | Parlay | New Orleans +130, Buffalo -650, Cleveland +115, PHI/DEN OV45.5 | 990 | Game | Loss | -1.00 | | | |
| 11/14/2021 | Twitter | NFL | PUBLIC | Tampa Bay | -9.5 | Game | Loss | -1.10 | | | |
| 11/14/2021 | Twitter | NFL | PUBLIC | KC/LV OVER | 52 | Game | Win | 1.00 | | | |
| 11/14/2021 | Twitter | NBA | PUBLIC | Phoenix | -8.5 | Game | Win | 1.00 | | | |
| 11/14/2021 | Twitter | NBA | PUBLIC | SAS/LAL OVER | 219.5 | Game | Win | 1.00 | | | |
| 11/14/2021 | Twitter | NCAAB | PUBLIC | Florida St | -1 | Game | Loss | -1.10 | | | |
| 11/14/2021 | Twitter | NCAAB | PUBLIC | FSU/FL OVER | 145 | Game | Loss | -1.10 | | | |
| 11/14/2021 | Twitter | NHL | PUBLIC | Calgary | -186 | Game | Win | 1.00 | | | |
| 11/14/2021 | Twitter | NHL | PUBLIC | PIT/WAS OVER | 6 (+100) | Game | Win | 1.00 | | | |
| 11/14/2021 | TSP Live | NFL | 74+ Reading | New Orleans | 3 | Game | Win | 1.00 | 1U | | |
| 11/14/2021 | Real-time LJP | NFL | LJP | Cleveland | 2.5 | Game | Loss | -1.00 | 1OPEN | | |
| 11/14/2021 | TSP Live | NFL | Secondary Angle | PHI/DEN OVER | 44.5 | Game | Loss | -1.10 | 1U | | |
| 11/14/2021 | Real-time LJP | NBA | LJP | Atlanta | -1.5 | Game | Win | 1.00 | 1OPEN | | |
| 11/14/2021 | Twitter | NFL | Pizza Prop | Carr Throw an INT YES | -109 | Game | Win | 2.00 | | | |
| 11/14/2021 | Twitter | NFL | Pizza Prop | M Hardman Score a TD | 240 | Game | Loss | -1.00 | | | |
| 11/14/2021 | Twitter | NFL | Pizza Prop | K. Drake Score 1st TD | 1800 | Game | Loss | -0.50 | | | |
| 11/15/2021 | Twitter | NCAAB | PUBLIC | Ohio St | -16 | Game | Win | 1.00 | | | |
| 11/15/2021 | Twitter | NCAAB | PUBLIC | LBSU/UCLA OVER | 145.5 | Game | Win | 1.00 | | | |
| 11/15/2021 | Twitter | NBA | PUBLIC | NY Knicks | -3.5 | Game | Win | 1.00 | | | |
| 11/15/2021 | Twitter | NBA | PUBLIC | DEN/DAL OVER | 211 | Game | Win | 1.00 | | | |
| 11/15/2021 | Twitter | NHL | PUBLIC | Tampa Bay | -126 | Game | Win | 1.00 | | | |
| 11/15/2021 | Twitter | NHL | PUBLIC | DET/CBJ OVER | 5.5 (+100) | Game | Win | 1.00 | | | |
| 11/15/2021 | Twitter | NFL | Pizza Prop | Jeff Wilson Score a TD | 195 | Game | Loss | -1.00 | | | |
| 11/15/2021 | Twitter | NFL | Pizza Prop | Aiyuk Score a TD | 235 | Game | Loss | -1.00 | | | |
| 11/15/2021 | Twitter | NFL | Pizza Prop | Aiyuk Score 1st TD | 1700 | Game | Loss | -0.50 | | | |
| 11/15/2021 | Twitter | NFL | Sharp | San Francisco | 3.5 | Game | Win | 1.00 | | 62 | |
| 11/15/2021 | Telegram | NFL | Personal Play | San Francisco | 120 | 1st Quarter | Win | 1.20 | | | |
| 11/15/2021 | Real-time LJP | Tennis | LJP | Rublev | 116 | Game | Win | 1.20 | 1OPEN | | |
| 11/16/2021 | TSP Newsletter | NCAAF | Early Sharp Buy | Rutgers | 17.5 | Game | Loss | -1.10 | | | |
| 11/16/2021 | TSP Newsletter | NCAAF | Algorithm | Liberty | -5 | Game | Loss | -1.10 | | | |
| 11/16/2021 | TSP Newsletter | NFL | My Handicapping | Atlanta | 7.5 | Game | Loss | -1.20 | | | |
| 11/16/2021 | Twitter | NCAAF | PUBLIC | Toledo | -7 | Game | Win | 1.00 | | | |
| 11/16/2021 | Twitter | NCAAF | PUBLIC | TOL/OH OVER | 54.5 | Game | Win | 1.00 | | | |
| 11/16/2021 | Twitter | NCAAB | PUBLIC | Purdue | -17.5 | Game | Loss | -1.10 | | | |
| 11/16/2021 | Twitter | NCAAB | PUBLIC | CRE/NEB UNDER | 146 | Game | Push | 0.00 | | | |
| 11/16/2021 | Twitter | NBA | PUBLIC | Utah | -9.5 | Game | Win | 1.00 | | | |
| 11/16/2021 | Twitter | NBA | PUBLIC | SAS/LAC OVER | 219.5 | Game | Loss | -1.10 | | | |
| 11/16/2021 | Twitter | NHL | PUBLIC | NY Rangers | -163 | Game | Win | 1.00 | | | |
| 11/16/2021 | Twitter | NHL | PUBLIC | CAR/VGK OVER | 5.5 (-125) | Game | Win | 1.00 | | | |
| 11/16/2021 | Telegram | NHL | Secondary Angle | Anaheim | 110 | Game | Win | 1.10 | 1U | | |
| 11/16/2021 | Telegram | NBA | Known Bettor | SAS/LAC OVER | 220 | Game | Loss | -1.10 | | | |
| 11/17/2021 | Twitter | NCAAF | PUBLIC | Central Michigan | -1.5 | Game | Win | 1.00 | | | |
| 11/17/2021 | Twitter | NCAAF | PUBLIC | NILL/BUF OVER | 59.5 | Game | Win | 1.00 | | | |
| 11/17/2021 | Twitter | NBA | PUBLIC | OKC | -3.5 | Game | Win | 1.00 | | | |
| 11/17/2021 | Twitter | NBA | PUBLIC | CLE/BKL OVER | 206.5 | Game | Win | 1.00 | | | |
| 11/17/2021 | Twitter | NCAAB | PUBLIC | Michigan St | -2.5 | Game | Win | 1.00 | | | |
| 11/17/2021 | Twitter | NCAAB | PUBLIC | GM/MARY OVER | 137.5 | Game | Loss | -1.10 | | | |
| 11/17/2021 | Twitter | NHL | PUBLIC | Colorado | -155 | Game | Win | 1.00 | | | |
| 11/17/2021 | Twitter | NHL | PUBLIC | CHI/SEA OVER | 5.5 (-120) | Game | Win | 1.00 | | | |
| 11/17/2021 | Twitter | NBA | Known Bettor | Orlando | 12 | Game | Win | 1.00 | | | |
| 11/17/2021 | Real-time LJP | NCAAB | LJP | Merrimack | 1.5 | Game | Loss | -1.10 | 1U | | |
| 11/17/2021 | Real-time LJP | NCAAF | LJP | Buffalo | 1.5 | Game | Loss | -1.10 | 1U | | |
| 11/18/2021 | Twitter | NBA | PUBLIC | Minnesota | -2.5 | Game | Win | 1.00 | | | |
| 11/18/2021 | Twitter | NBA | PUBLIC | TOR/UTA OVER | 213 | Game | Win | 1.00 | | | |
| 11/18/2021 | Twitter | NCAAB | PUBLIC | Ohio St | -3 | Game | Loss | -1.10 | | | |
| 11/18/2021 | Twitter | NCAAB | PUBLIC | CLEM/TEM OVER | 132.5 | Game | Loss | -1.10 | | | |
| 11/18/2021 | Twitter | NHL | PUBLIC | Florida | -185 | Game | Win | 1.00 | | | |
| 11/18/2021 | Twitter | NHL | PUBLIC | WPG/EDM OVER | 6 (-120) | Game | Loss | -1.20 | | | |
| 11/18/2021 | Twitter | NFL | Pizza Prop | Kyle Pitts Score Any TD | 170 | Game | Loss | -1.00 | | | |
| 11/18/2021 | Twitter | NFL | Pizza Prop | Kyle Pitts Score 1st TD | 1300 | Game | Loss | -0.50 | | | |
| 11/18/2021 | Twitter | NFL | Sharp | Atlanta | 7 | Game | Loss | -1.10 | | 71 | |
| 11/18/2021 | Real-time LJP | NCAAB | LJP | Charlotte/App St UNDER | 123 | Game | Loss | -1.10 | 1U | | |
| 11/18/2021 | TSP Daily Briefing | Various | Teaser | Atlanta +12 & Nebraska +15 | -110 | Game | Loss | -1.10 | | | |
| 11/19/2021 | Telegram | NCAAB | Secondary Angle | Hofstra | 11.5 | Game | Win | 1.00 | 1U | | |
| 11/19/2021 | Twitter | NCAAF | PUBLIC | San Diego St | -11 | Game | Loss | -1.10 | | | |
| 11/19/2021 | Twitter | NCAAF | PUBLIC | MEM/HOU OVER | 60.5 | Game | Loss | -1.10 | | | |
| 11/19/2021 | Twitter | NBA | PUBLIC | LA Clippers | -3.5 | Game | Loss | -1.10 | | | |
| 11/19/2021 | Twitter | NBA | PUBLIC | GSW/DET OVER | 210 | Game | Loss | -1.10 | | | |
| 11/19/2021 | Twitter | NCAAB | PUBLIC | Georgia | 4 | Game | Loss | -1.10 | | | |
| 11/19/2021 | Twitter | NCAAB | PUBLIC | OH/KY OVER | 146.5 | Game | Loss | -1.10 | | | |
| 11/19/2021 | Twitter | NHL | PUBLIC | Colorado | -146 | Game | Win | 1.00 | | | |
| 11/19/2021 | Twitter | NHL | PUBLIC | COL/SEA UNDER | 6 (-115) | Game | Win | 1.00 | | | |
| 11/19/2021 | Real-time LJP | NCAAB | LJP | Siena | 15.5 | Game | Loss | -1.10 | 1D | | |
| 11/20/2021 | Twitter | NCAAF | PUBLIC | Minnesota | -8 | Game | Win | 1.00 | | | |
| 11/20/2021 | Twitter | NCAAF | PUBLIC | MICH/MD OVER | 57.5 | Game | Win | 1.00 | | | |
| 11/20/2021 | Twitter | NCAAB | PUBLIC | Villanova | -2 | Game | Win | 1.00 | | | |
| 11/20/2021 | Twitter | NCAAB | PUBLIC | STAN/BAY OV | 140 | Game | Loss | -1.10 | | | |
| 11/20/2021 | Twitter | NBA | PUBLIC | NYKnicks | -11.5 | Game | Loss | -1.10 | | | |
| 11/20/2021 | Twitter | NBA | PUBLIC | CHA/ATL OVER | 227 | Game | Loss | -1.10 | | | |
| 11/20/2021 | Twitter | NHL | PUBLIC | Tampa Bay | -197 | Game | Loss | -2.00 | | | |
| 11/20/2021 | Twitter | NHL | PUBLIC | MIN/FL OVER | 6 (-110) | Game | Win | 1.00 | | | |
| 11/20/2021 | TSP Live | NCAAF | KB Consensus | Ohio St | -19 | Game | Win | 1.00 | | | |
| 11/20/2021 | Twitter | NCAAF | Known Bettor | Nebraska | 10 | Game | Win | 1.00 | | | |
| 11/20/2021 | TSP Live | NCAAF | Book Position | Illinois | 12 | Game | Win | 1.00 | | | |
| 11/20/2021 | TSP Live | NCAAF | Secondary Angle | Georgia Tech/Notre Dame OVER | 58 | Game | Loss | -1.10 | 1U | | |
| 11/20/2021 | TSP Live | NCAAF | 74+ Reading | Miami FL | -7.5 | Game | Win | 1.00 | | | |
| 11/20/2021 | Telegram | Boxing | Known Bettor | Terrence Crawford By Decision | -135 | Game | Loss | -1.40 | | | |
| 11/20/2021 | Real-time LJP | NCAAF | LJP | Ohio St | -19 | Game | Win | 1.00 | 2OPEN | | |
| 11/20/2021 | Real-time LJP | NCAAF | LJP | Rutgers | 17.5 | Game | Loss | -1.10 | 1OPEN | | |
| 11/20/2021 | Real-time LJP | NCAAF | LJP | Nebraska | 10 | Game | Win | 1.00 | 1OPEN | | |
| 11/20/2021 | Real-time LJP | NCAAF | LJP | Utah | -3 | Game | Win | 1.00 | 1U | | |
| 11/20/2021 | Real-time LJP | NHL | LJP | Columbus | 125 | Game | Loss | -1.00 | 1OPEN | | |
| 11/20/2021 | TSP Live | NCAAF | JMPP | Utah | -3 | Game | Win | 1.00 | | 3-1 | |
| 11/21/2021 | Twitter | NFL | PUBLIC | Green Bay | -1 | Game | Loss | -1.10 | | | |
| 11/21/2021 | Twitter | NFL | PUBLIC | DAL/KC OVER | 55 | Game | Loss | -1.10 | | | |
| 11/21/2021 | Twitter | NBA | PUBLIC | Chicago | -5 | Game | Win | 1.00 | | | |
| 11/21/2021 | Twitter | NBA | PUBLIC | NYK/CHI OVER | 209 | Game | Win | 1.00 | | | |
| 11/21/2021 | Twitter | NCAAB | PUBLIC | Indiana | -13 | Game | Win | 1.00 | | | |
| 11/21/2021 | Twitter | NCAAB | PUBLIC | AZ/MICH OVER | 142.5 | Game | Loss | -1.10 | | | |
| 11/21/2021 | Twitter | NHL | PUBLIC | Tampa Bay | -148 | Game | Win | 1.00 | | | |
| 11/21/2021 | Twitter | NHL | PUBLIC | BUF/NYR OVER | 5.5 (-115) | Game | Win | 1.00 | | | |
| 11/21/2021 | Twitter | NFL | Algorithm | Minnesota | -106 | 1st Quarter | Win | 1.00 | | | |
| 11/21/2021 | TSP Daily Briefing | NFL | Parlay | Minnesota +100, Washington +3.5, Houston +10 | 628 | Game | Win | 6.30 | | | |
| 11/21/2021 | TSP Daily Briefing | NFL | Teaser | Washington +9.5 and Houston +16 | -110 | Game | Win | 1.00 | | | |
| 11/21/2021 | TSP Live | NFL | Secondary Angle | Houston | 10 | Game | Win | 1.00 | 1U | 76 | |
| 11/21/2021 | TSP Live | NFL | 74+ Reading | Washington | 3.5 | Game | Win | 1.00 | | 79 | |
| 11/21/2021 | TSP Live | NFL | Premium Play | Minnesota | 1 | Game | Win | 1.00 | | 3-0 | |
| 11/21/2021 | Real-time LJP | NCAAB | LJP | Utah St | 4.5 | Game | Win | 1.00 | 1OPEN | | |
| 11/21/2021 | Real-time LJP | NCAAB | LJP | Florida International | 2 | Game | Win | 1.00 | 1U | | |
| 11/21/2021 | Twitter | NFL | Pizza Prop | Ekeler Score a Receiving TD | 347 | Game | Win | 6.90 | | | |
| 11/21/2021 | Twitter | NFL | Pizza Prop | Cook OV2.5 Receptions | -133 | Game | Win | 1.00 | | | |
| 11/21/2021 | Twitter | NFL | Pizza Prop | Keenan Allen 1st TD | 850 | Game | Loss | -0.50 | | | |
| 11/22/2021 | Twitter | NCAAB | PUBLIC | Wisconsin | -3 | Game | Win | 1.00 | | | |
| 11/22/2021 | Twitter | NCAAB | PUBLIC | Butler/Houston | 123.5 | Game | Loss | -1.10 | | | |
| 11/22/2021 | Twitter | NBA | PUBLIC | Chicago | -2 | Game | Loss | -1.10 | | | |
| 11/22/2021 | Twitter | NBA | PUBLIC | HOU/BOS OVER | 214 | Game | Loss | -1.10 | | | |
| 11/22/2021 | Twitter | NHL | PUBLIC | Carolina | -149 | Game | Loss | -1.50 | | | |
| 11/22/2021 | Twitter | NHL | PUBLIC | VGK/STL OVER | 5.5 (-130) | Game | Win | 1.00 | | | |
| 11/22/2021 | Twitter | NFL | Sharp | NY Giants | 11 | Game | Loss | -1.10 | | | |
| 11/22/2021 | Real-time LJP | NCAAB | LJP | TCU | -3.5 | Game | Loss | -1.10 | 1U | | |
| 11/22/2021 | Twitter | NFL | Pizza Props | Jones OVER 1.5 TD Passes | 124 | Game | Loss | -2.00 | | | |
| 11/23/2021 | Twitter | NCAAF | PUBLIC | N. Illinois | 3.5 | Game | Loss | -1.10 | | | |
| 11/23/2021 | Twitter | NCAAF | PUBLIC | BUF/BAL UNDER | 58.5 | Game | Win | 1.00 | | | |
| 11/23/2021 | Twitter | NCAAB | PUBLIC | Yale | -1 | Game | Loss | -1.10 | | | |
| 11/23/2021 | Twitter | NCAAB | PUBLIC | GON/UCLA OVER | 156.5 | Game | Loss | -1.10 | | | |
| 11/23/2021 | Twitter | NBA | PUBLIC | Miami | -10 | Game | Loss | -1.10 | | | |
| 11/23/2021 | Twitter | NBA | PUBLIC | MIA/DET OVER | 207 | Game | Loss | -1.10 | | | |
| 11/23/2021 | Twitter | NHL | PUBLIC | Calgary | -200 | Game | Loss | -1.10 | | | |
| 11/23/2021 | Twitter | NHL | PUBLIC | PHI/TB OVER | 5.5 (-115) | Game | Loss | -1.20 | | | |
| 11/23/2021 | Real-time LJP | Soccer | LJP | Salzburg/Lille UN | 2.5 (-120) | Game | Win | 1.00 | 1U | | |
| 11/23/2021 | TSP Newsletter | NCAAF | Early Sharp Buy | Miami OH/Kent St OVER | 65 | Game | Win | 1.00 | | | |
| 11/23/2021 | TSP Newsletter | NCAAF | Algorithm | Hawaii | 10 | Game | Win | 1.00 | | | |
| 11/23/2021 | TSP Newsletter | NFL | My Handicapping | Buffalo | -5.5 | Game | Win | 1.00 | | | |
| 11/24/2021 | Twitter | NBA | PUBLIC | Charlotte | -8 | Game | Loss | -1.10 | | | |
| 11/24/2021 | Twitter | NBA | PUBLIC | TOR/MEM | 220 | Game | Win | 1.00 | | | |
| 11/24/2021 | Twitter | NCAAB | PUBLIC | Michigan St | -2.5 | Game | Loss | -1.10 | | | |
| 11/24/2021 | Twitter | NCAAB | PUBLIC | UCONN/AUB OVER | 143.5 | Game | Win | 1.00 | | | |
| 11/24/2021 | Twitter | NHL | PUBLIC | Boston | -241 | Game | Win | 1.00 | | | |
| 11/24/2021 | Twitter | NHL | PUBLIC | WPG/CBJ OVER | 5.5 (-110) | Game | Loss | -1.10 | | | |
| 11/24/2021 | Telegram | NCAAB | Primary Angle | Nicholls St | -1 | Game | Loss | -1.10 | 2U | | |
| 11/24/2021 | Twitter | NBA | Known Bettor | LA Lakers | 5 | Game | Win | 1.00 | | | |
| 11/25/2021 | Twitter | NFL | PUBLIC | Dallas | -7.5 | Game | Loss | -1.10 | | | |
| 11/25/2021 | Twitter | NFL | PUBLIC | LV/DAL OVER | 51.5 | Game | Win | 1.00 | | | |
| 11/25/2021 | Twitter | NCAAF | PUBLIC | Fresno ST | -7.5 | Game | Win | 1.00 | | | |
| 11/25/2021 | Twitter | NCAAF | PUBLIC | MISS/MST OVER | 64 | Game | Loss | -1.10 | | | |
| 11/25/2021 | Twitter | NFL | Pizza Props | Kmet Score Any TD | 275 | Game | Loss | -0.50 | | | |
| 11/25/2021 | Twitter | NFL | Pizza Props | Waller Score Any TD | 128 | Game | Loss | -1.00 | | | |
| 11/25/2021 | Twitter | NFL | Pizza Props | Knox Score Any TD | 270 | Game | Win | 2.70 | | | |
| 11/25/2021 | Twitter | NFL | Pizza Props | Knox Score 1st TD | 1500 | Game | Win | 7.50 | | | |
| 11/25/2021 | Real-time LJP | NFL | LJP | Buffalo | -6 | Game | Win | 1.00 | 2OPEN | | |
| 11/25/2021 | Telegram | NCAAB | Known Bettor | North Texas | 14 | Game | Win | 1.00 | | | |
| 11/26/2021 | Twitter | NCAAF | Known Bettor | Nebraska | -1 | Game | Loss | -1.10 | | | |
| 11/26/2021 | Twitter | NCAAF | PUBLIC | Washington | -1 | Game | Loss | -1.10 | | | |
| 11/26/2021 | Twitter | NCAAF | PUBLIC | UNC/NCST OVER | 61 | Game | Win | 1.00 | | | |
| 11/26/2021 | Twitter | NCAAB | PUBLIC | Penn St | 8.5 | Game | Win | 1.00 | | | |
| 11/26/2021 | Twitter | NCAAB | PUBLIC | LSU/PSU OVER | 141.5 | Game | Loss | -1.10 | | | |
| 11/26/2021 | Twitter | NBA | PUBLIC | Chicago | -9.5 | Game | Win | 1.00 | | | |
| 11/26/2021 | Twitter | NBA | PUBLIC | BOS/SAS OVER | 214 | Game | Loss | -1.10 | | | |
| 11/26/2021 | Twitter | NHL | PUBLIC | Pittsburgh | -155 | Game | Win | 1.00 | | | |
| 11/26/2021 | Twitter | NHL | PUBLIC | SEA/TB OVER | 5.5 (-115) | Game | Loss | -1.20 | | | |
| 11/26/2021 | Real-time LJP | NBA | LJP | Portland | 6 | Game | Loss | -1.10 | 1OPEN | | |
| 11/27/2021 | Twitter | NCAAF | PUBLIC | Ohio St | -7 | Game | Loss | -1.10 | | | |
| 11/27/2021 | Twitter | NCAAF | PUBLIC | Texas A&M/LSU OVER | 46 | Game | Win | 1.00 | | | |
| 11/27/2021 | Twitter | NBA | PUBLIC | Philadelphia | -5 | Game | Loss | -1.10 | | | |
| 11/27/2021 | Twitter | NBA | PUBLIC | NYK/ATL OVER | 217 | Game | Loss | -1.10 | | | |
| 11/27/2021 | Twitter | NCAAB | PUBLIC | UCLA | -10 | Game | Win | 1.00 | | | |
| 11/27/2021 | Twitter | NCAAB | PUBLIC | UCLA/UNLV OVER | 139.5 | Game | Win | 1.00 | | | |
| 11/27/2021 | Twitter | NHL | PUBLIC | Pittsburgh | -203 | Game | Loss | -2.00 | | | |
| 11/27/2021 | Twitter | NHL | PUBLIC | EDM/VGK OVER | 6 (-110) | Game | Loss | -1.10 | | | |
| 11/27/2021 | TSP Live | NCAAF | Book Position | Florida | -3 | Game | Push | 0.00 | | | |
| 11/27/2021 | Book Need | NCAAF | Book Need | Michigan | 7 | Game | Win | 1.00 | | 87 | HIGH |
| 11/27/2021 | Book Need | NCAAF | Book Need | Michigan | 4 | 1st Half | Win | 1.00 | | 87 | HIGH |
| 11/27/2021 | Book Need | NCAAF | Book Need | Stanford | 20.5 | Game | Loss | -1.10 | | 81 | HIGH |
| 11/27/2021 | Book Need | NCAAF | Book Need | Stanford | 11 | 1st Half | Loss | -1.10 | | 81 | HIGH |
| 11/27/2021 | TSP Live | NCAAF | Secondary Angle | Pittsburgh/Syracuse OVER | 57.5 | Game | Loss | -1.10 | 1U | 70 | |
| 11/27/2021 | TSP Live | NCAAB | Secondary Angle | SE Missouri St | 1.5 | Game | Loss | -1.10 | 1U | 75 | |
| 11/27/2021 | Twitter | NHL | Known Bettor | Nashville | 170 | Game | Loss | -1.00 | | | |
| 11/27/2021 | Telegram | NCAAB | Known Bettor | Central Florida | 1 | Game | Loss | -1.10 | 1U | | |
| 11/27/2021 | Real-time LJP | NCAAF | LJP | Florida International | 14 | Game | Loss | -1.10 | 1OPEN | | |
| 11/27/2021 | Real-time LJP | NCAAB | LJP | Northeastern/Harvard UNDER | 130.5 | Game | Loss | -1.10 | 1OPEN | | |
| 11/27/2021 | Real-time LJP | NCAAB | LJP | Dixie St | 11.5 | Game | Loss | -1.10 | 1U | | |
| 11/27/2021 | TSP Daily Briefing | Various | Parlay | Florida International +11.5, NY Jets +2.5, LA Rams -1 | 595 | Game | Loss | -1.00 | | | |
| 11/28/2021 | TSP Daily Briefing | NFL | Parlay | LA Rams -2 & NY Jets +2.5 | 264 | Game | Loss | -1.00 | | | |
| 11/28/2021 | TSP Daily Briefing | NFL | Teaser | Buffalo -0.5 & NY Jets +8.5 | -110 | Game | Win | 1.00 | | | |
| 11/28/2021 | TSP Live | NFL | Premium Play | LA Rams | -2.5 | Game | Loss | -1.10 | | | |
| 11/28/2021 | TSP Live | NFL | 74+ Reading | NY Jets | 3 | Game | Win | 1.00 | 1OPEN | 80 | |
| 11/28/2021 | TSP Live | NFL | 74+ Reading | Cincinnati | -3.5 | Game | Win | 1.00 | | 75 | |
| 11/28/2021 | TSP Live | NFL | Book Position | Cleveland | 3.5 | Game | Loss | -1.10 | | | |
| 11/28/2021 | Twitter | NFL | PUBLIC | LA Chargers | -3 | Game | Loss | -1.10 | | | |
| 11/28/2021 | Twitter | NFL | PUBLIC | LAR/GB OVER | 46.5 | Game | Win | 1.00 | | | |
| 11/28/2021 | Twitter | NCAAB | PUBLIC | Fresno St | 2 | Game | Loss | -1.10 | | | |
| 11/28/2021 | Twitter | NCAAB | PUBLIC | NOVA/LAS OVER | 139.5 | Game | Loss | -1.10 | | | |
| 11/28/2021 | Twitter | NBA | PUBLIC | Golden St | -2.5 | Game | Win | 1.00 | | | |
| 11/28/2021 | Twitter | NBA | PUBLIC | GSW/LAC OVER | 215.5 | Game | Loss | -1.10 | | | |
| 11/28/2021 | Twitter | NHL | PUBLIC | Boston | -242 | Game | Win | 1.00 | | | |
| 11/28/2021 | Twitter | NHL | PUBLIC | WAS/CAR OVER | 5.5 (-120) | Game | Win | 1.00 | | | |
| 11/28/2021 | Twitter | NFL | Known Bettor | NY Giants | 4 | Game | Win | 1.00 | | | |
| 11/28/2021 | Real-time LJP | NBA | LJP | Indiana | 2 | Game | Loss | -1.10 | 1U | | |
| 11/28/2021 | Twitter | NFL | Pizza Prop | Hooper Score Any TD | 347 | Game | Loss | -1.00 | | | |
| 11/29/2021 | Twitter | NBA | PUBLIC | Chicago | -5.5 | Game | Win | 1.00 | | | |
| 11/29/2021 | Twitter | NBA | PUBLIC | POR/UTA OVER | 222.5 | Game | Win | 1.00 | | | |
| 11/29/2021 | Twitter | NCAAB | PUBLIC | Oregon | -13 | Game | Win | 1.00 | | | |
| 11/29/2021 | Twitter | NCAAB | PUBLIC | IA/VA UNDER | 132.5 | Game | Loss | -1.10 | | | |
| 11/29/2021 | Twitter | NHL | PUBLIC | Calgary | -140 | Game | Win | 1.00 | | | |
| 11/29/2021 | Twitter | NHL | PUBLIC | AZ/WPG OVER | 5.5 (-120) | Game | Loss | -1.20 | | | |
| 11/29/2021 | Twitter | NFL | Sharp | Washington | PK | Game | Win | 1.00 | | 66 | |
| 11/29/2021 | Twitter | NFL | Pizza Prop | Heinicke OV1.5 TD Passes | -115 | Game | Loss | -1.00 | | | |
| 11/29/2021 | Twitter | NFL | Pizza Prop | McLaurin Score Any TD | 140 | Game | Loss | -1.00 | | | |
| 11/29/2021 | Twitter | NFL | Pizza Prop | McLaurin Score 1st TD | 950 | Game | Loss | -0.50 | | | |
| 11/29/2021 | Telegram | NFL | Personal Play | SEA/WAS OVER | 9.5 (-101) | 1st Quarter | Win | 1.00 | | | |
| 11/30/2021 | Twitter | NBA | PUBLIC | Golden St | 3 | Game | Loss | -1.10 | | | |
| 11/30/2021 | Twitter | NBA | PUBLIC | LAL/SAC OVER | 227 | Game | Loss | -1.10 | | | |
| 11/30/2021 | Twitter | NCAAB | PUBLIC | Minnesota | -3 | Game | Loss | -1.10 | | | |
| 11/30/2021 | Twitter | NCAAB | PUBLIC | IND/CUSE | 146 | Game | Win | 1.00 | | | |
| 11/30/2021 | Twitter | NHL | PUBLIC | Boston | -208 | Game | Loss | -2.10 | | | |
| 11/30/2021 | Real-time LJP | NCAAB | LJP | Old Dominion/East Carolina OV | 129.5 | Game | Loss | -1.10 | 1U | | |
| 11/30/2021 | Real-time LJP | NCAAB | LJP | South Dakota/San Jose St UN | 136 | Game | Win | 1.00 | 1OPEN | | |
| 11/30/2021 | TSP Newsletter | NCAAF | Early Sharp Buy | Houston | 10.5 | Game | Loss | -1.10 | | | |
| 11/30/2021 | TSP Newsletter | NCAAF | Algorithm | California | -4 | Game | Win | 1.00 | | | |
| 11/30/2021 | TSP Newsletter | NFL | My Handicapping | Chicago | 8 | Game | Loss | -1.10 | | | |
| 12/01/2021 | Twitter | NCAAB | Sharp | UC Davis | -3 | Game | Win | 1.00 | | | |
| 12/02/2021 | Real-time LJP | NCAAB | LJP | Sacred Heart | 2.5 | Game | Win | 1.00 | 1U | | |
| 12/02/2021 | Real-time LJP | NCAAB | LJP | St Mary's | 1.5 | Game | Win | 1.00 | 1OPEN | | |
| 12/02/2021 | Twitter | NBA | PUBLIC | Chicago | -2 | Game | Win | 1.00 | | | |
| 12/02/2021 | Twitter | NBA | PUBLIC | OKC/MEM OVER | 215 | Game | Win | 1.00 | | | |
| 12/02/2021 | Twitter | NCAAB | PUBLIC | St Mary's | 3 | Game | Win | 1.00 | | | |
| 12/02/2021 | Twitter | NCAAB | PUBLIC | WAS/AZ OVER | 149 | Game | PPD | 0.00 | | | |
| 12/02/2021 | Twitter | NHL | PUBLIC | Washington | -184 | Game | Loss | -1.80 | | | |
| 12/02/2021 | Twitter | NHL | PUBLIC | CHI/WAS OVER | 6 (-110) | Game | Win | 1.00 | | | |
| 12/02/2021 | Twitter | NFL | Sharp | Dallas | -6.5 | Game | Win | 1.00 | | | |
| 12/02/2021 | Twitter | NFL | Pizza Prop | Pollard Score Any TD | 155 | Game | Win | 1.60 | | | |
| 12/02/2021 | Twitter | NFL | Pizza Prop | Pollard Score 1st TD | 950 | Game | Loss | -0.50 | | | |
| 12/03/2021 | Twitter | NCAAF | PUBLIC | W. Kentucky | -3.5 | Game | Loss | -1.10 | | | |
| 12/03/2021 | Twitter | NCAAF | PUBLIC | WKY/UTSA | 73 | Game | Win | 1.00 | | | |
| 12/03/2021 | Twitter | NBA | PUBLIC | Houston | -2.5 | Game | Loss | -1.10 | | | |
| 12/03/2021 | Twitter | NBA | PUBLIC | DAL/NO OVER | 216 | Game | Loss | -1.10 | | | |
| 12/03/2021 | Twitter | NCAAB | PUBLIC | Illinois | -9 | Game | Win | 1.00 | | | |
| 12/03/2021 | Twitter | NCAAB | PUBLIC | KAN/STJ OVER | 157 | Game | Win | 1.00 | | | |
| 12/03/2021 | Twitter | NHL | PUBLIC | Las Vegas | -214 | Game | Win | 1.00 | | | |
| 12/03/2021 | Twitter | NHL | PUBLIC | NJD/WPG OVER | 6 (+100) | Game | Win | 1.00 | | | |
| 12/03/2021 | Twitter | NCAAB | Sharp | UL Lafayette | -10.5 | Game | Win | 1.00 | | | |
| 12/03/2021 | Real-time LJP | NBA | LJP | Philadelphia | 2.5 | Game | Win | 1.00 | 1U | | |
| 12/04/2021 | Twitter | NCAAF | PUBLIC | Georgia | -6.5 | Game | Loss | -1.10 | | | |
| 12/04/2021 | Twitter | NCAAF | PUBLIC | HOU/CIN OVER | 53 | Game | Win | 1.00 | | | |
| 12/04/2021 | Twitter | NBA | PUBLIC | Boston | -1.5 | Game | Win | 1.00 | | | |
| 12/04/2021 | Twitter | NBA | PUBLIC | MIA/MIL OVER | 210.5 | Game | Loss | -1.10 | | | |
| 12/04/2021 | Twitter | NCAAB | PUBLIC | Gonzaga | -9.5 | Game | Loss | -1.10 | | | |
| 12/04/2021 | Twitter | NCAAB | PUBLIC | St Joe/Villanova OVER | 141.5 | Game | Win | 1.00 | | | |
| 12/04/2021 | Twitter | NHL | PUBLIC | Colorado | -234 | Game | Loss | -2.30 | | | |
| 12/04/2021 | Twitter | NHL | PUBLIC | CBJ/WAS OVER | 6 (-115) | Game | Loss | -1.20 | | | |
| 12/04/2021 | TSP Live | NCAAF | 74+ Reading | Baylor | 7 | Game | Win | 1.00 | | 78 | |
| 12/04/2021 | Telegram | NCAAF | Known Bettor | N. Illinois | 4 | Game | Win | 1.00 | | | |
| 12/04/2021 | TSP Live | NCAAF | Primary Angle | Utah St/San Diego St OVER | 49.5 | Game | Win | 1.00 | 3U | | |
| 12/04/2021 | Real-time LJP | NCAAF | LJP | Michigan/Iowa UNDER | | Game | Loss | -1.10 | 1OPEN | | |
| 12/04/2021 | Real-time LJP | NBA | LJP | Sacramento | | Game | Win | 1.00 | 1D | | |
| 12/05/2021 | Book Need | NFL | Book Need | Houston | 6 | 1st Half | Loss | -1.10 | | 86 | HIGH |
| 12/05/2021 | Book Need | NFL | Book Need | Houston | 10 | Game | Loss | -1.10 | | 86 | HIGH |
| 12/05/2021 | Twitter | NFL | PUBLIC | LA Rams | -12.5 | Game | Win | 1.00 | | | |
| 12/05/2021 | Twitter | NFL | PUBLIC | TB/ATL OVER | 50.5 | Game | Loss | -1.10 | | | |
| 12/05/2021 | Twitter | NBA | PUBLIC | Utah | -5 | Game | Loss | -1.10 | | | |
| 12/05/2021 | Twitter | NBA | PUBLIC | WAS/TOR OVER | 211 | Game | Loss | -1.10 | | | |
| 12/05/2021 | Twitter | NCAAB | PUBLIC | Arizona | -11.5 | Game | Win | 1.00 | | | |
| 12/05/2021 | Twitter | NCAAB | PUBLIC | CAL/UT OVER | 131.5 | Game | Loss | -1.10 | | | |
| 12/05/2021 | Twitter | NHL | PUBLIC | Edmonton | -180 | Game | Loss | -1.80 | | | |
| 12/05/2021 | Twitter | NHL | PUBLIC | CGY/VGK OVER | 5.5 (-115) | Game | Loss | -1.20 | | | |
| 12/05/2021 | TSP Daily Briefing | NFL | Teaser | Chicago +14, Baylor +11.5 | -110 | Game | Win | 1.00 | | | |
| 12/05/2021 | TSP Daily Briefing | NFL | Parlay | Baylor +6.5, Chicago +7.5, Buffalo -2.5 | 595 | Game | Loss | -1.00 | | | |
| 12/05/2021 | TSP Live | NFL | Book Position | LA Chargers | 3 | Game | Win | 1.00 | | | |
| 12/05/2021 | TSP Live | NFL | 74+ Reading | Washington | 1.5 | Game | Win | 1.00 | | 77 | |
| 12/05/2021 | Real-time LJP | NFL | LJP | Chicago | 7.5 | Game | Loss | -1.10 | 1U | | |
| 12/05/2021 | Real-time LJP | NFL | LJP | Houston | 10 | Game | Loss | -1.10 | 1U | | |
| 12/05/2021 | Twitter | NFL | Known Bettor | Seattle | 3 | Game | Win | 1.00 | 1U | | |
| 12/05/2021 | Real-time LJP | NCAAB | LJP | Ohio St/Penn St UNDER | 130.5 | Game | Loss | -1.10 | 1OPEN | | |
| 12/05/2021 | Twitter | NFL | Pizza Prop | Pringle Score Any TD | 340 | Game | Loss | -1.00 | | | |
| 12/05/2021 | Twitter | NFL | Pizza Prop | Sutton Score Any TD | 230 | Game | Loss | -1.00 | | | |
| 12/05/2021 | Twitter | NFL | Pizza Prop | Pringle Score 1st TD | 1700 | Game | Loss | -0.50 | | | |
| 12/06/2021 | Twitter | NBA | PUBLIC | Chicago | -4.5 | Game | Win | 1.00 | | | |
| 12/06/2021 | Twitter | NBA | PUBLIC | DEN/CHI OVER | 214 | Game | Loss | -1.10 | | | |
| 12/06/2021 | Twitter | NCAAB | PUBLIC | Iowa | -3 | Game | Loss | -1.10 | | | |
| 12/06/2021 | Twitter | NCAAB | PUBLIC | Illinois/Iowa OVER | 152.5 | Game | Win | 1.00 | | | |
| 12/06/2021 | Twitter | NHL | PUBLIC | Washington | -200 | Game | Win | 1.00 | | | |
| 12/06/2021 | Twitter | NHL | PUBLIC | AZ/DAL UNDER | 5.5 (-130) | Game | Win | 1.00 | | | |
| 12/06/2021 | Twitter | NFL | Pizza Prop | Dawson Knox 1st TD | 1400 | Game | Loss | -1.00 | | | |
| 12/06/2021 | Twitter | NFL | Pizza Prop | Dawson Knox Any TD | 300 | Game | Loss | -2.00 | | | |
| 12/06/2021 | Twitter | NFL | Sharp | Buffalo | -2.5 | Game | Loss | -1.10 | 1OPEN | | |
| 12/06/2021 | Telegram | NFL | Personal Play | Illinois | 2.5 | Game | Win | 1.00 | 1U | | |
| 12/06/2021 | Real-time LJP | NHL | LJP | Seattle | | Game | Loss | -1.00 | 1U | | |
| 12/07/2021 | Twitter | NBA | PUBLIC | Brooklyn | -4 | Game | Loss | -1.10 | | | |
| 12/07/2021 | Twitter | NBA | PUBLIC | NYK/SAS OVER | 210.5 | Game | Win | 1.00 | | | |
| 12/07/2021 | Twitter | NCAAB | PUBLIC | Syracuse | 8.5 | Game | Loss | -1.10 | | | |
| 12/07/2021 | Twitter | NCAAB | PUBLIC | Butler/Oklahoma OVER | 125 | Game | Win | 1.00 | | | |
| 12/07/2021 | Twitter | NHL | PUBLIC | NY Rangers | -115 | Game | Win | 1.00 | | | |
| 12/07/2021 | Twitter | NHL | PUBLIC | CAR/WPG OVER | 5.5 (-115) | Game | Win | 1.00 | | | |
| 12/07/2021 | TSP Newsletter | NFL | Early Sharp Buy | NY Jets | 5.5 | Game | Loss | -1.10 | | | |
| 12/07/2021 | TSP Newsletter | NFL | Algorithm | Cleveland | -2 | Game | Push | 0.00 | | | |
| 12/07/2021 | TSP Newsletter | NFL | My Handicapping | LA Rams | 135 | Game | Win | 1.40 | | | |
| 12/07/2021 | Real-time LJP | NCAAB | LJP | Loyola Marymount | 3.5 | Game | Win | 1.00 | 1U | | |
| 12/08/2021 | Twitter | NBA | PUBLIC | Chicago | 3 | Game | Loss | -1.10 | | | |
| 12/08/2021 | Twitter | NBA | PUBLIC | ORL/SAC OVER | 224.5 | Game | Win | 1.00 | | | |
| 12/08/2021 | Twitter | NCAAB | PUBLIC | Wisconsin | -4 | Game | Win | 1.00 | | | |
| 12/08/2021 | Twitter | NCAAB | PUBLIC | MichSt/Minn OVER | 134 | Game | Win | 1.00 | | | |
| 12/08/2021 | Twitter | NHL | PUBLIC | Colorado | -154 | Game | Win | 1.00 | | | |
| 12/08/2021 | Twitter | NHL | PUBLIC | PHI/NJD OVER | 6 (-112) | Game | Loss | -1.10 | | | |
| 12/08/2021 | Real-time LJP | NBA | LJP | Cleveland | -3 | Game | Win | 1.00 | 1U | | |
| 12/08/2021 | Telegram | NCAAB | Primary Angle | Dayton/SMU UNDER | 137 | Game | Loss | -1.10 | 2U | | |
| 12/08/2021 | Twitter | NCAAB | Known Bettor | Cornell/VTech UNDER | 147.5 | Game | Loss | -1.10 | | | |
| 12/09/2021 | Twitter | NBA | PUBLIC | Utah | -3.5 | Game | Win | 1.00 | | | |
| 12/09/2021 | Twitter | NBA | PUBLIC | DEN/SAS OVER | 214.5 | Game | Win | 1.00 | | | |
| 12/09/2021 | Twitter | NCAAB | PUBLIC | Purdue | -12.5 | Game | Loss | -1.10 | | | |
| 12/09/2021 | Twitter | NCAAB | PUBLIC | TEX/SH OVER | 134.5 | Game | Loss | -1.10 | | | |
| 12/09/2021 | Twitter | NHL | PUBLIC | St Louis | -162 | Game | Win | 1.00 | | | |
| 12/09/2021 | Twitter | NHL | PUBLIC | MIN/SJS OVER | 6 (+100) | Game | Win | 1.00 | | | |
| 12/09/2021 | Real-time LJP | NCAAB | LJP | Merrimack/Gonzaga UNDER | 136.5 | Game | Win | 1.00 | 1OPEN | | |
| 12/09/2021 | Twitter | NFL | Sharp | Minnesota | -3.5 | Game | Win | 1.00 | | | |
| 12/09/2021 | Twitter | NFL | Pizza Prop | Cousins OV1.5 TD Passes | -110 | Game | Win | 2.00 | | | |
| 12/10/2021 | Twitter | NBA | PUBLIC | New Orleans | -6.5 | Game | Win | 1.00 | | | |
| 12/10/2021 | Twitter | NBA | PUBLIC | BKL/ATL OVER | 223.5 | Game | Loss | -1.10 | | | |
| 12/10/2021 | Twitter | NCAAB | PUBLIC | Furman | -8 | Game | Push | 0.00 | | | |
| 12/10/2021 | Twitter | NCAAB | PUBLIC | DEP/LVILLE OVER | 14 | Game | Loss | -1.10 | | | |
| 12/10/2021 | Twitter | NHL | PUBLIC | Florida | -300 | Game | Win | 1.00 | | | |
| 12/10/2021 | Twitter | NHL | PUBLIC | PHI/VGK OVER | 5.5 (-125) | Game | Win | 1.00 | | | |
| 12/10/2021 | Real-time LJP | NBA | LJP | Boston | 4 | Game | Loss | -1.10 | 1OPEN | | |
| 12/11/2021 | TSP Daily Briefing | NBA | Rollover | Denver | -1.5 | Game | Win | 1.00 | | | |
| 12/11/2021 | TSP Daily Briefing | NFL | Parlay | Buffalo +3.5, Chicago +12.5, LA Rams +115 | 680 | Game | Loss | -1.00 | | | |
| 12/11/2021 | TSP Daily Briefing | NFL | Teaser | Buffalo +9.5 & LA Rams +7.5 | -110 | Game | Win | 1.00 | | | |
| 12/11/2021 | Twitter | NBA | PUBLIC | Houston | 8 | Game | Win | 1.00 | | | |
| 12/11/2021 | Twitter | NBA | PUBLIC | HOU/MEM OVER | 222 | Game | Loss | -1.10 | | | |
| 12/11/2021 | Twitter | NCAAB | PUBLIC | Syracuse | -3 | Game | Loss | -1.10 | | | |
| 12/11/2021 | Twitter | NCAAB | PUBLIC | AZ/ILL OVER | 152.5 | Game | Win | 1.00 | | | |
| 12/11/2021 | Twitter | NHL | PUBLIC | Tampa Bay | -220 | Game | Loss | -2.20 | | | |
| 12/11/2021 | Twitter | NHL | PUBLIC | BOS/CGY OVER | 5.5 (+105) | Game | Win | 1.10 | | | |
| 12/11/2021 | TSP Live | NCAAB | Book Position | Notre Dame | 4 | Game | Win | 1.00 | | | |
| 12/11/2021 | TSP Live | NCAAB | 74+ Reading | SE Missouri St | 4 | Game | Loss | -1.10 | | | |
| 12/11/2021 | TSP Live | NCAAB | Secondary Angle | Georgia Tech | 8 | Game | Loss | -1.10 | 1U | | |
| 12/11/2021 | Real-time LJP | NCAAB | LJP | Nebraska | 14.5 | Game | Loss | -1.10 | 1U | | |
| 12/11/2021 | Real-time LJP | NBA | LJP | Sacramento | 6.5 | Game | Loss | -1.10 | 1OPEN | | |
| 12/11/2021 | Real-time LJP | NHL | LJP | Dallas | -130 | Game | Loss | -1.30 | 1OPEN | | |
| 12/11/2021 | Twitter | MMA | Sharp | Neal | 105 | Game | Win | 1.10 | | | |
| 12/11/2021 | Book Need | MMA | Book Need | Pena | 700 | Game | Win | 7.00 | | 83 | HIGH |
| 12/12/2021 | TSP Live | NFL | Secondary Angle | Cleveland | -2.5 | Game | Loss | -1.10 | 1U | | |
| 12/12/2021 | TSP Live | NFL | Premium Play | Buffalo | 4 | Game | Loss | -1.10 | | | |
| 12/12/2021 | Book Need | NFL | Book Need | Chicago | 11.5 | Game | Loss | -1.10 | | 91 | HIGH |
| 12/12/2021 | Book Need | NFL | Book Need | Chicago | 7 | 1st Half | Win | 1.00 | | 91 | HIGH |
| 12/12/2021 | TSP Live | NFL | Book Position | Kansas City | -10 | Game | Win | 1.00 | | | |
| 12/12/2021 | Twitter | NFL | PUBLIC | Green Bay | -12.5 | Game | Win | 1.00 | | | |
| 12/12/2021 | Twitter | NFL | PUBLIC | LV/KC OVER | 48 | Game | Win | 1.00 | | | |
| 12/12/2021 | Twitter | NBA | PUBLIC | Milwaukee | -4 | Game | Win | 1.00 | | | |
| 12/12/2021 | Twitter | NBA | PUBLIC | NO/SAS OVER | 219.5 | Game | Loss | -1.10 | | | |
| 12/12/2021 | Twitter | NCAAB | PUBLIC | Baylor | -5 | Game | Win | 1.00 | | | |
| 12/12/2021 | Twitter | NCAAB | PUBLIC | NOVA/BAYLOR OVER | 138.5 | Game | Loss | -1.10 | | | |
| 12/12/2021 | Twitter | NHL | PUBLIC | NY Rangers | -150 | Game | Loss | -1.50 | | | |
| 12/12/2021 | Twitter | NHL | PUBLIC | FL/COL OVER | 6 (+100) | Game | Loss | 1.00 | | | |
| 12/12/2021 | Twitter | NFL | Pizza Prop | Flieds Score Any TD | 380 | Game | Loss | -4.00 | | | |
| 12/12/2021 | Twitter | NFL | Pizza Prop | Fields Score 1st TD | 1800 | Game | Loss | -0.50 | | | |
| 12/13/2021 | Twitter | NFL | Pizza Prop | Kirk Score Any TD | 225 | Game | Loss | -2.00 | | | |
| 12/13/2021 | Twitter | NFL | Pizza Prop | Kirk Score 1st TD | 1500 | Game | Loss | -0.50 | | | |
| 12/13/2021 | Twitter | NBA | PUBLIC | Cleveland | -5 | Game | Win | 1.00 | | | |
| 12/13/2021 | Twitter | NBA | PUBLIC | HOU/ATL OVER | 226 | Game | Win | 1.00 | | | |
| 12/13/2021 | Twitter | NCAAB | PUBLIC | Rhode Island | -6.5 | Game | Win | 1.00 | | | |
| 12/13/2021 | Twitter | NCAAB | PUBLIC | RI/WIS-Mil OVER | 132 | Game | Win | 1.00 | | | |
| 12/13/2021 | Real-time LJP | NFL | LJP | LA Rams | 3 | Game | Win | 1.00 | 1U | | |
| 12/13/2021 | Real-time LJP | NFL | LJP | LA Rams/Arizona OVER | 51 | Game | Win | 1.00 | 1U | | |
| 12/13/2021 | Telegram | NCAAB | Personal Play | Cal Poly | 5 | Game | Win | 1.00 | | | |
| 12/13/2021 | TSP Daily Briefing | NFL | Rollover | LA Rams | 2.5 | Game | Win | 3.20 | | | |
| 12/14/2021 | Twitter | NBA | PUBLIC | Golden St | -3.5 | Game | Win | 1.00 | | | |
| 12/14/2021 | Twitter | NBA | PUBLIC | GSW/NYK OVER | 211.5 | Game | Loss | -1.10 | | | |
| 12/14/2021 | Twitter | NCAAB | PUBLIC | Alabama | -5 | Game | Loss | -1.10 | | | |
| 12/14/2021 | Twitter | NCAAB | PUBLIC | FURMAN/UNC OVER | 153.5 | Game | Loss | -1.10 | | | |
| 12/14/2021 | Twitter | NHL | PUBLIC | Florida | -280 | Game | Loss | -2.80 | | | |
| 12/14/2021 | Twitter | NHL | PUBLIC | VGK/BOS OVER | 5.5 (-120) | Game | Loss | -1.20 | | | |
| 12/14/2021 | Twitter | NCAAB | Sharp | VMI | 14.5 | Game | Win | 1.00 | | | |
| 12/14/2021 | TSP Live | NBA | Book Position | Portland | 1.5 | Game | Loss | -1.10 | | | |
| 12/14/2021 | TSP Newsletter | NFL | Early Sharp Buy | Seattle | 6 | Game | Loss | -1.10 | | | |
| 12/14/2021 | TSP Newsletter | NFL | Algorithm | LA Chargers | 3.5 | Game | Loss | -1.20 | | | |
| 12/14/2021 | TSP Newsletter | NFL | My Handicapping | Indianapolis | -2 | Game | Win | 1.00 | | | |
| 12/15/2021 | Twitter | NCAAB | PUBLIC | Ohio | -4 | Game | Win | 1.00 | | | |
| 12/15/2021 | Twitter | NCAAB | PUBLIC | UC Irvine/USC OVER | 127 | Game | Push | 0.00 | | | |
| 12/15/2021 | Twitter | NBA | PUBLIC | Cleveland | -10 | Game | Win | 1.00 | | | |
| 12/15/2021 | Twitter | NBA | PUBLIC | IND/MIL OVER | 216.5 | Game | Loss | -1.10 | | | |
| 12/15/2021 | Twitter | NHL | PUBLIC | Washington | -150 | Game | Loss | -1.50 | | | |
| 12/15/2021 | Twitter | NHL | PUBLIC | NYR/AZ OVER | 5.5 (-125) | Game | Win | 1.00 | | | |
| 12/16/2021 | Twitter | NBA | PUBLIC | Phoenix | -8.5 | Game | Win | 1.00 | | | |
| 12/16/2021 | Twitter | NBA | PUBLIC | DET/IND UNDER | 210.5 | Game | Loss | -1.10 | | | |
| 12/16/2021 | Twitter | NCAAB | PUBLIC | Duke | -21.5 | Game | Win | 1.00 | | | |
| 12/16/2021 | Twitter | NCAAB | PUBLIC | AppSt/Duke OVER | 140 | Game | Win | 1.00 | | | |
| 12/16/2021 | Twitter | NHL | PUBLIC | Florida | -171 | Game | Loss | -1.70 | | | |
| 12/16/2021 | Twitter | NHL | PUBLIC | DET/CAR OVER | 5.5 (-115) | Game | Win | 1.00 | | | |
| 12/16/2021 | Telegram | NFL | Pro's v Joe's | LA Chargers | 3 | Game | Loss | -1.10 | 1OPEN | | |
| 12/16/2021 | Twitter | NFL | Pizza Prop | Allen Score Any TD | 140 | Game | Win | 2.80 | | | |
| 12/16/2021 | Twitter | NFL | Pizza Prop | Allen Score 1st TD | 1200 | Game | Loss | -0.50 | | | |
| 12/17/2021 | Twitter | NCAAF | PUBLIC | Toledo | -10.5 | Game | Loss | -1.10 | | | |
| 12/17/2021 | Twitter | NCAAF | PUBLIC | Coastal/NILL OVER | 63 | Game | Win | 1.00 | | | |
| 12/17/2021 | Twitter | NBA | PUBLIC | Utah | -11.5 | Game | Loss | -1.10 | | | |
| 12/17/2021 | Twitter | NBA | PUBLIC | SAS/UT OVER | 225 | Game | Win | 1.00 | | | |
| 12/17/2021 | Twitter | NCAAB | PUBLIC | Villanova | -6 | Game | Loss | -1.10 | | | |
| 12/17/2021 | Twitter | NCAAB | PUBLIC | Charlotte/Wake OVER | 140.5 | Game | Win | 1.00 | | | |
| 12/17/2021 | Twitter | NHL | PUBLIC | Anaheim | -254 | Game | Loss | -2.50 | | | |
| 12/17/2021 | Twitter | NHL | PUBLIC | WAS/WPG OVER | 6 (+100) | Game | Win | 1.00 | | | |
| 12/17/2021 | Real-time LJP | NCAAF | LJP | Middle Tennessee St | 11 | Game | Win | 1.00 | 1U | | |
| 12/17/2021 | Twitter | NCAAB | Sharp | Tarleton St | 1 | Game | Win | 1.00 | | | |
| 12/18/2021 | Twitter | NCAAF | PUBLIC | BYU | -6.5 | Game | Loss | -1.10 | | | |
| 12/18/2021 | Twitter | NCAAF | PUBLIC | UTEP/Fresno OVER | 52 | Game | Win | 1.00 | | | |
| 12/18/2021 | Twitter | NBA | PUBLIC | Cleveland | -3 | Game | Win | 1.00 | | | |
| 12/18/2021 | Twitter | NBA | PUBLIC | GSW/TOR OVER | 205.5 | Game | Win | 1.00 | | | |
| 12/18/2021 | Twitter | NCAAB | PUBLIC | Gonzaga | -9.5 | Game | Win | 1.00 | | | |
| 12/18/2021 | Twitter | NCAAB | PUBLIC | OKST/HOU OVER | 134 | Game | Loss | -1.10 | | | |
| 12/18/2021 | Twitter | NHL | PUBLIC | Carolina | -165 | Game | Win | 1.00 | | | |
| 12/18/2021 | Twitter | NHL | PUBLIC | OTT/PHI OVER | 6 (-125) | Game | Win | 1.00 | | | |
| 12/18/2021 | Twitter | NFL | Pizza Prop | Hines Score 1st TD | 1900 | Game | Win | 19.00 | | | |
| 12/18/2021 | Twitter | NFL | Pizza Prop | Hines Score A TD | 369 | Game | Win | 3.70 | | | |
| 12/18/2021 | Real-time LJP | NFL | LJP | Indianapolis | -1.5 | Game | Win | 1.00 | 1U | | |
| 12/18/2021 | Real-time LJP | NCAAF | LJP | W.Kentucky | PK | Game | Win | 1.00 | 1U | | |
| 12/18/2021 | TSP Live | NCAAF | Book Position | W.Kentucky | 2.5 | Game | Win | 1.00 | | | |
| 12/18/2021 | TSP Live | NCAAB | Primary Angle | N Iowa | 2.5 | Game | Win | 1.00 | | | |
| 12/19/2021 | TSP Daily Briefing | NFL | Teaser | Pitt +7.5 & Baltimore +11.5 | -110 | Game | Win | 1.00 | | | |
| 12/19/2021 | TSP Daily Briefing | NFL | Parlay | Colts -2.5, Pittsburgh -1.5, Buffalo -600, San Fran -405, Jacksonville -220 | 6.7 | Game | Loss | -1.00 | | | |
| 12/19/2021 | Twitter | NFL | PUBLIC | Green Bay | -9 | Game | Loss | -1.10 | | | |
| 12/19/2021 | Twitter | NFL | PUBLIC | DAL/NYG OVER | 44 | Game | Loss | -1.10 | | | |
| 12/19/2021 | Twitter | NBA | PUBLIC | Memphis | -5.5 | Game | Loss | -1.10 | | | |
| 12/19/2021 | Twitter | NBA | PUBLIC | CHA/PHO OVER | 229.5 | Game | Win | 1.00 | | | |
| 12/19/2021 | Twitter | NCAAB | PUBLIC | Texas | -10.5 | Game | Loss | -1.10 | | | |
| 12/19/2021 | Twitter | NCAAB | PUBLIC | TEX/STAN OVER | 129.5 | Game | Loss | -1.10 | | | |
| 12/19/2021 | Twitter | NHL | PUBLIC | Washington | -184 | Game | Loss | -1.80 | | | |
| 12/19/2021 | Twitter | NHL | PUBLIC | STL/WPG OVER | 5.5 (-120) | Game | Win | 1.00 | | | |
| 12/19/2021 | TSP Live | NFL | Secondary Angle | Jets/Miami OVER | 42 | Game | Win | 1.00 | 1U | | |
| 12/19/2021 | Real-time LJP | NFL | LJP | Tenn/Pitt UNDER | 44 | Game | Win | 1.00 | 1OPEN | | |
| 12/19/2021 | Real-time LJP | NFL | LJP | Pittsburgh | -1 | Game | Win | 1.00 | 1OPEN | | |
| 12/19/2021 | Real-time LJP | NFL | LJP | San Francisco | -8.5 | Game | Win | 1.00 | 1U | | |
| 12/19/2021 | Book Postion | NFL | Book Position | Denver | -3 | Game | Loss | -1.10 | 1U | | |
| 12/19/2021 | Book Need | NFL | Book Need | Baltimore | 9 | Game | Win | 1.00 | | 83 | HIGH |
| 12/19/2021 | Book Need | NFL | Book Need | Baltimore | 6 | 1st Half | Win | 1.00 | | 83 | HIGH |
| 12/19/2021 | Twitter | NFL | Pizza Prop | Brady UN298.5 Pass Yards | -108 | Game | Win | 2.00 | | | |
| 12/19/2021 | Twitter | NFL | Pizza Prop | Tre-quan Smith 1st TD | 2400 | Game | Loss | -1.00 | | | |
| 12/20/2021 | TSP Daily Briefing | NHL | Rollover | Buffalo | -102 | Game | PPD | 0.00 | | | |
| 12/20/2021 | Twitter | NFL | PUBLIC | Minnesota | -6.5 | Game | Win | 1.00 | | | |
| 12/20/2021 | Twitter | NFL | PUBLIC | LV/CLE OVER | 41 | Game | Loss | -1.10 | | | |
| 12/20/2021 | Twitter | NBA | PUBLIC | Memphis | -8.5 | Game | Loss | -1.10 | | | |
| 12/20/2021 | Twitter | NBA | PUBLIC | CHA/UTA OVER | 235 | Game | Loss | -1.10 | | | |
| 12/20/2021 | Twitter | NCAAB | PUBLIC | Georgia | -10 | Game | Loss | -1.10 | | | |
| 12/20/2021 | Twitter | NCAAB | PUBLIC | WMich/ND OVER | 140.5 | Game | Loss | -1.10 | | | |
| 12/20/2021 | Twitter | NHL | PUBLIC | Minnesota | -112 | Game | Loss | -1.10 | | | |
| 12/20/2021 | Twitter | NHL | PUBLIC | MIN/DAL OVER | 5.5 (-115) | Game | Win | 1.00 | | | |
| 12/20/2021 | Twitter | NFL | Pizza Prop | Fields Score Any TD | 265 | Game | Loss | -1.00 | | | |
| 12/20/2021 | Twitter | NFL | Pizza Prop | Fields Score 1st TD | 1300 | Game | Loss | -1.00 | | | |
| 12/20/2021 | Twitter | NFL | Sharp | Chicago | 7 | Game | Loss | -1.10 | 1U | | |
| 12/20/2021 | Real-time LJP | Soccer | LJP | Levante | 156 | Game | Loss | -1.00 | 1OPEN | | |
| 12/20/2021 | Real-time LJP | NCAAB | LJP | Notre Dame | -21 | Game | Win | 1.00 | 1OPEN | | |
| 12/21/2021 | Twitter | NFL | PUBLIC | Philadelphia | -6.5 | Game | Win | 1.00 | | | |
| 12/21/2021 | Twitter | NFL | PUBLIC | SEA/LAR OVER | 46.5 | Game | Loss | -1.10 | | | |
| 12/21/2021 | Twitter | NCAAF | PUBLIC | Wyoming | -3.5 | Game | Win | 1.00 | | | |
| 12/21/2021 | Twitter | NCAAF | PUBLIC | SDSU/UTSA OVER | 49.5 | Game | Win | 1.00 | | | |
| 12/21/2021 | Twitter | NBA | PUBLIC | Phoenix | -6.5 | Game | Win | 1.00 | | | |
| 12/21/2021 | Twitter | NBA | PUBLIC | PHO/LAL OVER | 219 | Game | Loss | -1.10 | | | |
| 12/21/2021 | Twitter | NCAAB | PUBLIC | UNC | -16.5 | Game | Win | 1.00 | | | |
| 12/21/2021 | Twitter | NCAAB | PUBLIC | XAV/NOVA OVER | 137 | Game | Loss | -1.10 | | | |
| 12/21/2021 | Twitter | NHL | PUBLIC | Washington | -130 | Game | PPD | 0.00 | | | |
| 12/21/2021 | Twitter | NHL | PUBLIC | WAS/PHI OVER | 6 (-110) | Game | PPD | 0.00 | | | |
| 12/21/2021 | Twitter | NFL | Sharp | Seatte | 7.5 | Game | Loss | -1.10 | 1U | | |
| 12/21/2021 | Telegram | NCAAB | Primary Angle | Georgia St | 5 | Game | Loss | -1.10 | 2U | | OTL |
| 12/21/2021 | Real-time LJP | NCAAB | LJP | Marquette | 4.5 | Game | Loss | -1.10 | 1OPEN | | |
| 12/21/2021 | TSP Newsletter | NFL | Early Sharp Buy | Miami | 3.5 | Game | Win | 1.00 | | | |
| 12/21/2021 | TSP Newsletter | NCAAF | Algorithm | Western Michigan | -7 | Game | Win | 1.00 | | | |
| 12/21/2021 | TSP Newsletter | NFL | My Handicapping | Buffalo | 2.5 | Game | Win | 1.00 | | | |
| 12/22/2021 | Twitter | NBA | PUBLIC | Boston | -6 | Game | Win | 1.00 | | | |
| 12/22/2021 | Twitter | NBA | PUBLIC | HOU/MIL OVER | 224.5 | Game | Win | 1.00 | | | |
| 12/22/2021 | Twitter | NCAAB | PUBLIC | Arizona | 2 | Game | Loss | -1.10 | | | |
| 12/22/2021 | Twitter | NCAAB | PUBLIC | VTech/Duke OVER | 139.5 | Game | Win | 1.00 | | | |
| 12/22/2021 | Real-time LJP | NCAAB | LJP | Stanford | -1.5 | Game | Win | 1.00 | 1OPEN | | |
| 12/22/2021 | Real-time LJP | NCAAF | LJP | Missouri/Army OVER | 53.5 | Game | Loss | -1.10 | 1U | | |
| 12/23/2021 | TSP Daily Briefing | NCAAB | Rollover | Weber St | -1 | Game | Loss | -0.50 | | | |
| 12/23/2021 | Twitter | NCAAF | PUBLIC | Florida | -7 | Game | Loss | -1.10 | | | |
| 12/23/2021 | Twitter | NCAAF | PUBLIC | UCF/FL OVER | 55.5 | Game | Loss | -1.10 | | | |
| 12/23/2021 | Twitter | NCAAB | PUBLIC | Wyoming | -2.5 | Game | Loss | -1.10 | | | |
| 12/23/2021 | Twitter | NCAAB | PUBLIC | GMason/Wisky OVER | 130 | Game | PPD | 0.00 | | | |
| 12/23/2021 | Twitter | NBA | PUBLIC | Golden St | -6.5 | Game | Win | 1.00 | | | |
| 12/23/2021 | Twitter | NBA | PUBLIC | CHA/DEN OVER | 229 | Game | Loss | -1.10 | | | |
| 12/23/2021 | Twitter | NFL | Pizza Prop | Jeff Wilson Score A TD | 108 | Game | Win | 2.20 | | | |
| 12/23/2021 | Twitter | NFL | Pizza Prop | Jeff Wilson Score Any TD | 650 | Game | Win | 6.50 | | | |
| 12/25/2021 | Twitter | NFL | PUBLIC | Green Bay | -7.5 | Game | Loss | -1.10 | | | |
| 12/25/2021 | Twitter | NFL | PUBLIC | IND/AZ OVER | 48.5 | Game | Loss | -1.10 | | | |
| 12/25/2021 | Twitter | NBA | PUBLIC | Milwaukee | -7 | Game | Loss | -1.10 | | | |
| 12/25/2021 | Twitter | NBA | PUBLIC | GSW/PHO OVER | 214.5 | Game | Win | 1.00 | | | |
| 12/25/2021 | Twitter | NFL | Pizza Prop | 1st Score AZ TD | 165 | Game | Loss | -2.00 | | | |
| 12/25/2021 | Twitter | NFL | Pizza Prop | Kyler Murray Score A TD | 204 | Game | Loss | -1.00 | | | |
| 12/25/2021 | Book Need | NFL | Book Need | Cleveland | 7.5 | Game | Win | 1.00 | | 87 | HIGH |
| 12/25/2021 | Book Need | NFL | Book Need | Cleveland | 4 | 1st Half | Loss | -1.10 | | 87 | HIGH |
| 12/25/2021 | TSP Live | NFL | KB Consensus | Arizona | -3 | Game | Loss | -1.10 | 1U | 71 | |
| 12/25/2021 | Real-time LJP | NBA | LJP | LA Lakers | -2.5 | Game | Loss | -1.10 | 1U | | |
| 12/26/2021 | TSP Live | NFL | Book Position | Chicago | 7 | Game | Win | 1.00 | | | |
| 12/26/2021 | TSP Live | NFL | Secondary Angle | Buffalo/New England OVER | 43.5 | Game | Win | 1.00 | 1U | 79 | |
| 12/26/2021 | TSP Live | NFL | 74+ Reading | LA Rams | -3 | Game | Win | 1.00 | | 78 | |
| 12/26/2021 | TSP Live | NFL | Secondary Angle | Kansas City | -10 | Game | Win | 1.00 | 1U | 71 | |
| 12/26/2021 | Twitter | NFL | PUBLIC | LA Chargers | -12 | Game | Loss | 1.00 | | | |
| 12/26/2021 | Twitter | NFL | PUBLIC | LAR/MIN OVER | 48.5 | Game | Win | 1.00 | | | |
| 12/26/2021 | Twitter | NBA | PUBLIC | Miami | -9 | Game | Win | 1.00 | | | |
| 12/26/2021 | Twitter | NBA | PUBLIC | Memphis/Sacramento OVER | 224.5 | Game | Win | 1.00 | | | |
| 12/26/2021 | Twitter | NFL | Pizza Prop | Heinicke OV1.5 TD Passes | 143 | Game | Loss | -3.00 | | | |
| 12/26/2021 | Real-time LJP | NFL | LJP | Washington | 10 | Game | Loss | -1.10 | 1OPEN | | |
| 12/26/2021 | Real-time LJP | NFL | LJP | Carolina | 11 | Game | Loss | -1.10 | 1U | | |
| 12/26/2021 | Real-time LJP | NBA | LJP | Memphis/Sacramento OVER | 227.5 | Game | Win | 1.00 | 1OPEN | | |
| 12/26/2021 | TSP Daily Briefing | NFL | Teaser | Buffalo +8.5 & Miami +9 | -110 | Game | Win | 1.00 | | | |
| 12/26/2021 | TSP Daily Briefing | NFL | Parlay | Buffalo +115, Miami +143, Kansas City -375, Western Michigan -250 | 826 | Game | Win | 8.30 | | | |
| 12/27/2021 | TSP Daily Briefing | NCAAF | Rollover | Western Michigan | -7 | Game | Win | 1.00 | | | |
| 12/27/2021 | Twitter | NBA | PUBLIC | Phoenix | -8.5 | Game | Loss | -1.10 | | | |
| 12/27/2021 | Twitter | NBA | PUBLIC | MEM/PHO OVER | 220.5 | Game | Win | 1.00 | | | |
| 12/27/2021 | Twitter | NFL | Pizza Props | Gaskin Score Any TD | 200 | Game | Loss | -1.00 | | | |
| 12/27/2021 | Twitter | NFL | Pizza Props | Gaskin Score 1st TD | 900 | Game | Loss | -1.00 | | | |
| 12/27/2021 | Real-time LJP | NCAAB | LJP | Brown | 10 | Game | Loss | -1.10 | 1OPEN | | |
| 12/27/2021 | Real-time LJP | NBA | LJP | LA Clippers | 4 | Game | Loss | -1.10 | 1U | | |
| 12/28/2021 | TSP Daily Briefing | NCAAF | Rollover | Auburn | -2 | Game | Loss | -0.50 | | | |
| 12/28/2021 | Twitter | NCAAF | PUBLIC | Air Force | -1 | Game | Win | 1.00 | | | |
| 12/28/2021 | Twitter | NCAAF | PUBLIC | NCSt/UCLA OVER | 59.5 | Game | PPD | 0.00 | | | |
| 12/28/2021 | Twitter | NBA | PUBLIC | Philadelphia | -7 | Game | Loss | -1.10 | | | |
| 12/28/2021 | Twitter | NBA | PUBLIC | LAL/HOU OVER | 228.5 | Game | Win | 1.00 | | | |
| 12/28/2021 | Twitter | NCAAB | PUBLIC | Boise St | -4 | Game | Win | 1.00 | | | |
| 12/28/2021 | Twitter | NCAAB | PUBLIC | YALE/STM OVER | 129 | Game | Win | 1.00 | | | |
| 12/28/2021 | Twitter | NHL | PUBLIC | Tampa Bay | -260 | Game | Win | 1.00 | | | |
| 12/28/2021 | Twitter | NHL | PUBLIC | VGK/LAK OVER | 5.5 (-115) | Game | Win | 1.00 | | | |
| 12/28/2021 | Real-time LJP | NCAAF | LJP | Louisville | PK | Game | Loss | -1.10 | 1OPEN | | |
| 12/28/2021 | Real-time LJP | NCAAB | LJP | Yale | 12.5 | Game | Loss | -1.10 | 1U | | |
| 12/28/2021 | TSP Newsletter | NFL | Early Sharp Buy | Carolina | 7 | Game | Loss | -1.10 | | | |
| 12/28/2021 | TSP Newsletter | NFL | Algorithm | Arizona | 5.5 | Game | Win | 1.00 | | | |
| 12/28/2021 | TSP Newsletter | NFL | My Handicapping | Las Vegas | 7.5 | Game | Win | 1.00 | | | |
| 12/29/2021 | Twitter | NCAAF | PUBLIC | Clemson | -2 | Game | Win | 1.00 | | | |
| 12/29/2021 | Twitter | NCAAF | PUBLIC | OR/OK OVER | 61 | Game | Win | 1.00 | | | |
| 12/29/2021 | Twitter | NBA | PUBLIC | NY Knicks | -6 | Game | Win | 1.00 | | | |
| 12/29/2021 | Twitter | NBA | PUBLIC | OKC/PHO OVER | 216.5 | Game | Loss | -1.10 | | | |
| 12/29/2021 | Twitter | NCAAB | PUBLIC | Auburn | -4 | Game | Win | 1.00 | | | |
| 12/29/2021 | Twitter | NCAAB | PUBLIC | LSU/AUB OVER | 142 | Game | Loss | -1.10 | | | |
| 12/29/2021 | Twitter | NHL | PUBLIC | Florida | -155 | Game | Win | 1.00 | | | |
| 12/29/2021 | Twitter | NHL | PUBLIC | NYR/FL OVER | 6 (-110) | Game | Win | 1.00 | | | |
| 12/29/2021 | TSP Live | NCAAB | Premium Play | Butler | -2 | Game | Win | 1.00 | | 3-0 | |
| 12/29/2021 | Real-time LJP | NCAAB | LJP | Western Michigan | 17 | Game | Loss | -1.10 | 1OPEN | | |
| 12/29/2021 | Real-time LJP | NCAAB | LJP | Auburn | -4.5 | Game | Win | 1.00 | 1OPEN | | |
| 12/29/2021 | Real-time LJP | NHL | LJP | St. Louis | -118 | Game | Win | 1.00 | 1OPEN | | |
| 12/29/2021 | Real-time LJP | NBA | LJP | Sacramento | -1.5 | Game | Win | 1.00 | 1OPEN | | |
| 12/30/2021 | TSP Daily Briefing | NCAAF | Rollover | Arizona St | 6 | Game | Loss | -1.10 | | | |
| 12/30/2021 | Twitter | NCAAF | PUBLIC | Tennessee | -7 | Game | Loss | -1.10 | | | |
| 12/30/2021 | Twitter | NCAAF | PUBLIC | ASU/WIS OVER | 42 | Game | Loss | -1.10 | | | |
| 12/30/2021 | Twitter | NCAAB | PUBLIC | Michigan | -2.5 | Game | Loss | -1.10 | | | |
| 12/30/2021 | Twitter | NCAAB | PUBLIC | Brown/MD UNDER | 134.5 | Game | Loss | -1.10 | | | |
| 12/30/2021 | Twitter | NBA | PUBLIC | Brooklyn | -5.5 | Game | Loss | -1.10 | | | |
| 12/30/2021 | Twitter | NBA | PUBLIC | MIL/ORL OVER | 218 | Game | Win | 1.00 | | | |
| 12/30/2021 | Twitter | NHL | PUBLIC | Carolina | -376 | Game | Win | 1.00 | | | |
| 12/30/2021 | Twitter | NHL | PUBLIC | VAN/LAK OVER | 5.5 (-110) | Game | Loss | -1.10 | | | |
| 12/30/2021 | Real-time LJP | NCAAF | LJP | Tennessee/Purdue OVER | 65.5 | Game | Win | 1.00 | 1OPEN | | |
| 12/30/2021 | Real-time LJP | NHL | LJP | Florida | -144 | Game | Win | 1.00 | 1OPEN | | |
| 12/30/2021 | Real-time LJP | NCAAB | LJP | Central Florida | 3 | Game | Win | 1.00 | 1OPEN | | |
| 12/30/2021 | Real-time LJP | NCAAB | LJP | North Dakota St | 2 | Game | Loss | -1.10 | 1U | | |
| 12/30/2021 | Real-time LJP | NCAAB | LJP | Utah Valley | 1 | Game | Loss | -1.10 | 1OPEN | | |
| 12/30/2021 | Book Need | NCAAF | Book Need | Arizona St | 8 | Game | Win | 1.00 | | 91 | |
| 12/30/2021 | Book Need | NCAAF | Book Need | Arizona St | 4 | 1st Half | Loss | -1.10 | | 91 | |
| 12/31/2021 | Twitter | NCAAF | PUBLIC | Michigan | 7.5 | Game | Loss | -1.10 | | | |
| 12/31/2021 | Twitter | NCAAF | PUBLIC | CMich/Wash St OVER | 57.5 | Game | Loss | -1.10 | | | |
| 12/31/2021 | Twitter | NBA | PUBLIC | Phoenix | -4.5 | Game | Loss | -1.10 | | | |
| 12/31/2021 | Twitter | NBA | PUBLIC | MIA/HOU OVER | 216.5 | Game | Win | 1.00 | | | |
| 12/31/2021 | Twitter | NCAAB | PUBLIC | Northeastern | -9 | Game | Loss | -1.10 | | | |
| 12/31/2021 | Twitter | NCAAB | PUBLIC | DEL/COC OVER | 153.5 | Game | Loss | -1.10 | | | |
| 12/31/2021 | Twitter | NHL | PUBLIC | Edmonton | -154 | Game | Loss | -1.50 | | | |
| 12/31/2021 | Twitter | NHL | PUBLIC | WAS/DET OVER | 5.5 (-120) | Game | Loss | -1.20 | | | |
| 12/31/2021 | Real-time LJP | NCAAB | LJP | Delaware | 3 | Game | Win | 1.00 | 1OPEN | | |
| 12/31/2021 | Real-time LJP | NCAAF | LJP | Alabama | -13 | Game | Win | 1.00 | 1U | | |
| 12/31/2021 | TSP Daily Briefing | NCAAF | Teaser | Georgia -1.5, Arizona St +12 | -110 | Game | Win | 1.00 | | | |
| 01/01/2022 | Twitter | NCAAF | PUBLIC | Arkansas | -3 | Game | Win | 1.00 | | | |
| 01/01/2022 | Twitter | NCAAF | PUBLIC | BAY/MISS OVER | 59 | Game | Loss | -1.10 | | | |
| 01/01/2022 | Twitter | NBA | PUBLIC | Milwaukee | -11 | Game | Win | 1.00 | | | |
| 01/01/2022 | Twitter | NBA | PUBLIC | NO/MIL OVER | 221.5 | Game | Win | 1.00 | | | |
| 01/01/2022 | Twitter | NCAAB | PUBLIC | Providence | -1.5 | Game | Win | 1.00 | | | |
| 01/01/2022 | Twitter | NCAAB | PUBLIC | BAY/IAST OVER | 133 | Game | Win | 1.00 | | | |
| 01/01/2022 | Twitter | NHL | PUBLIC | Florida | -500 | Game | Win | 1.00 | | | |
| 01/01/2022 | Twitter | NHL | PUBLIC | EDM/NYI OVER | 6 (-110) | Game | Loss | -1.10 | | | |
| 01/01/2022 | Real-time LJP | NCAAB | LJP | Texas | -11 | Game | Win | 1.00 | 1OPEN | | |
| 01/01/2022 | Real-time LJP | NCAAF | LJP | Oklahoma St | 1 | Game | Win | 1.00 | 1U | | |
| 01/01/2022 | Real-time LJP | NCAAB | LJP | DePaul | -1 | Game | Loss | -1.10 | 1OPEN | | |
| 01/01/2022 | Real-time LJP | NCAAF | LJP | Utah | 4 | Game | Win | 1.00 | 1OPEN | | |
| 01/01/2022 | TSP Live | NCAAF | Book Position | Oklahoma St | 1 | Game | Win | 1.00 | | | |
| 01/02/2022 | TSP Daily Briefing | Various | Parlay | Buffalo -14.5, Utah +4, Georgia -7.5 | 595 | Game | Loss | -1.10 | | | |
| 01/02/2022 | Twitter | NFL | Pizza Props | Dalvin Cook Score Any TD | 145 | Game | Loss | -3.00 | | | |
| 01/02/2022 | Twitter | NFL | Pizza Props | Mannion Score 1st TD | 5000 | Game | Loss | -0.50 | | | |
| 01/02/2022 | Book Need | NFL | Book Need | NY Jets | 7 | 1st Half | Win | 1.00 | | | |
| 01/02/2022 | Book Need | NFL | Book Need | NY Jets | 14 | Game | Win | 1.00 | | | |
| 01/02/2022 | TSP Live | NFL | Teaser | NY Jets +20, Carolina +12.5 | -110 | Game | Win | 1.00 | | | |
| 01/02/2022 | TSP Live | NFL | 74+ Reading | Arizona | 6 | Game | Win | 1.00 | | | |
| 01/02/2022 | Real-time LJP | NFL | LJP | Philadelphia/Washington OVER | 45 | Game | Loss | -1.10 | 1OPEN | | |
| 01/02/2022 | Twitter | NFL | PUBLIC | Tampa Bay | -14 | Game | Loss | -1.10 | | | |
| 01/02/2022 | Twitter | NFL | PUBLIC | KC/CIN OVER | 51 | Game | Win | 1.00 | | | |
| 01/02/2022 | Twitter | NBA | PUBLIC | LA Lakers | -8 | Game | Loss | -1.10 | | | |
| 01/02/2022 | Twitter | NBA | PUBLIC | ORL/BOS OVER | 217 | Game | Win | 1.00 | | | |
| 01/02/2022 | Twitter | NCAAB | PUBLIC | Michigan St | -3 | Game | Win | 1.00 | | | |
| 01/02/2022 | Twitter | NCAAB | PUBLIC | UNC/BC OVER | 139 | Game | Win | 1.00 | | | |
| 01/02/2022 | Twitter | NHL | PUBLIC | Tampa Bay | -117 | Game | Loss | -1.20 | | | |
| 01/02/2022 | Twitter | NHL | PUBLIC | NJD/WAS OVER | 6 (-120) | Game | Win | 1.00 | | | |
| 01/03/2022 | Twitter | NBA | PUBLIC | Chicago | -13 | Game | Loss | -1.10 | | | |
| 01/03/2022 | Twitter | NBA | PUBLIC | MEM/BKL OVER | 228.5 | Game | Loss | -1.10 | | | |
| 01/03/2022 | Twitter | NCAAB | PUBLIC | Iowa | -8 | Game | Loss | -1.10 | | | |
| 01/03/2022 | Twitter | NCAAB | PUBLIC | WISC/PUR UNDER | 140.5 | Game | Loss | -1.10 | | | |
| 01/03/2022 | Twitter | NFL | PUBLIC | Washington Score Any TD | 460 | Game | Loss | -1.00 | | | |
| 01/03/2022 | Twitter | NFL | PUBLIC | Washington Score 1st TD | 2200 | Game | Loss | -1.00 | | | |
| 01/03/2022 | Real-time LJP | NFL | LJP | Pittsburgh | -2 | Game | Win | 1.00 | 0D | | |
| 01/03/2022 | Real-time LJP | NCAAB | LJP | Maryland | 8 | Game | Win | 1.00 | 1OPEN | | |
| 01/04/2022 | Twitter | NCAAB | PUBLIC | Kentucky | 3 | Game | Loss | -1.10 | | | |
| 01/04/2022 | Twitter | NCAAB | PUBLIC | ILL/MIN OVER | 141.5 | Game | Loss | -1.10 | | | |
| 01/04/2022 | Twitter | NBA | PUBLIC | Phoenix | -8 | Game | Win | 1.00 | | | |
| 01/04/2022 | Twitter | NBA | PUBLIC | SAS/TOR OVER | 225.5 | Game | Win | 1.00 | | | |
| 01/04/2022 | Twitter | NHL | PUBLIC | Colorado | -229 | Game | Win | 1.00 | | | |
| 01/04/2022 | Twitter | NHL | PUBLIC | TBL/CBJ OVER | 6 (+100) | Game | Win | 1.00 | | | |
| 01/04/2022 | Real-time LJP | NHL | LJP | Calgary/Florida UNDER | 6 (+105) | Game | Loss | -1.00 | 1OPEN | | |
| 01/04/2022 | Real-time LJP | NBA | LJP | Cleveland | -3 | Game | Loss | -1.10 | 1OPEN | | |
| 01/04/2022 | Real-time LJP | NBA | LJP | Indiana | 3.5 | Game | Loss | -1.10 | 1OPEN | | |
| 01/04/2022 | Real-time LJP | NCAAB | LJP | Illinois/Minnesota UNDER | 140.5 | Game | Win | 1.00 | 1OPEN | | |
| 01/04/2022 | Real-time LJP | NCAAB | LJP | LSU | -2 | Game | Win | 1.00 | 0D | | |
| 01/04/2022 | Real-time LJP | NCAAB | LJP | Marquette | -1.5 | Game | Win | 1.00 | 1U | | |
| 01/04/2022 | Real-time LJP | Tennis | LJP | O'Connell | -111 | Game | Loss | -1.10 | 1U | | |
| 01/04/2022 | Real-time LJP | Tennis | LJP | Moutet | -153 | Game | Loss | -1.50 | 1OPEN | | |
| 01/04/2022 | Twitter | Various | Parlay | Indiana +2.5, NCSt/VTech UN137.5, PHI/ANA OV5.5 (-115) | 581 | Game | Loss | -0.50 | | | |
| 01/04/2022 | Twitter | NCAAF | Sharp | LSU/KST OVER | 46.5 | Game | Win | 1.00 | | | |
| 01/05/2022 | Twitter | NCAAB | PUBLIC | North Carolina | -2.5 | Game | Loss | -1.10 | | | |
| 01/05/2022 | Twitter | NCAAB | PUBLIC | Creighton/Nova OVER | 132.5 | Game | Loss | -1.10 | | | |
| 01/05/2022 | Twitter | NBA | PUBLIC | Brooklyn | -7.5 | Game | Win | 1.00 | | | |
| 01/05/2022 | Twitter | NBA | PUBLIC | GSW/DAL OVER | 212 | Game | Loss | -1.10 | | | |
| 01/05/2022 | Twitter | NHL | PUBLIC | Toronto | -220 | Game | Win | 1.00 | | | |
| 01/05/2022 | Twitter | NHL | PUBLIC | STL/PIT OVER | 6 (-110) | Game | Win | 1.00 | | | |
| 01/05/2022 | TSP Daily Briefing | NCAAB | Rollover | Texas Tech | 2.5 | Game | Loss | -1.10 | | | |
| 01/05/2022 | Real-time LJP | NCAAB | LJP | Evansville | 6 | Game | PPD | 0.00 | 1OPEN | | |
| 01/05/2022 | Real-time LJP | NCAAB | LJP | Notre Dame | 2 | Game | Win | 1.00 | 1OPEN | | |
| 01/05/2022 | Real-time LJP | NCAAB | LJP | Bradley | 1 | Game | Loss | -1.10 | 1OPEN | | |
| 01/06/2022 | Twitter | NCAAB | PUBLIC | Wisconsin | -2.5 | Game | Win | 1.00 | | | |
| 01/06/2022 | Twitter | NCAAB | PUBLIC | USC/CAL OVER | 127.5 | Game | Win | 1.00 | | | |
| 01/06/2022 | Twitter | NBA | PUBLIC | Golden St | -2.5 | Game | Loss | -1.10 | | | |
| 01/06/2022 | Twitter | NBA | PUBLIC | LAC/PHO OVER | 221 | Game | Loss | -1.10 | | | |
| 01/06/2022 | Twitter | NHL | PUBLIC | Florida | -134 | Game | Loss | -1.30 | | | |
| 01/06/2022 | Twitter | NHL | PUBLIC | NYR/VGK OVER | 6 (-110) | Game | Push | 0.00 | | | |
| 01/06/2022 | Real-time LJP | Soccer | LJP | Osasuna | PK (-128) | Game | Loss | -1.30 | 1OPEN | | |
| 01/06/2022 | Real-time LJP | NCAAB | LJP | Indiana | -3 | Game | Win | 1.00 | 1OPEN | | |
| 01/06/2022 | Real-time LJP | NCAAB | LJP | E Washington | 2.5 | Game | Loss | -1.10 | 1OPEN | | |
| 01/06/2022 | Real-time LJP | NHL | LJP | Detroit | 0 | Game | PPD | 0.00 | 1OPEN | | |
| 01/06/2022 | Real-time LJP | Golf | LJP | Horschel over Na | -115 | Full Tourney | Loss | -1.20 | 2U | | |
| 01/07/2022 | Twitter | NBA | PUBLIC | Denver | -7.5 | Game | Win | 1.00 | | | |
| 01/07/2022 | Twitter | NBA | PUBLIC | WAS/CHI OVER | 220.5 | Game | Win | 1.00 | | | |
| 01/07/2022 | Twitter | NCAAB | PUBLIC | Marquette | -2 | Game | Win | 1.00 | | | |
| 01/07/2022 | Twitter | NCAAB | PUBLIC | Kansa St/Ohio OVER | 132.5 | Game | Win | 1.00 | | | |
| 01/07/2022 | Twitter | NHL | PUBLIC | Carolina | -142 | Game | Win | 1.00 | | | |
| 01/07/2022 | Twitter | NHL | PUBLIC | WAS/STL OVER | 6 (+100) | Game | Push | 0.00 | | | |
| 01/07/2022 | Real-time LJP | NCAAB | LJP | Butler | 6.5 | Game | Loss | -1.10 | 1U | | |
| 01/08/2022 | TSP Daily Briefing | NFL | Teaser | Buffalo -10, Denver 16.5 | -110 | Game | Win | 1.00 | | | |
| 01/08/2022 | TSP Daily Briefing | NFL | Rollover | Denver | 10.5 | Game | Win | 1.00 | | | |
| 01/08/2022 | TSP Daily Briefing | NFL | Parlay | Buffalo -16, Minnesota -4, Atlanta +3.5 | 595 | Game | Loss | -1.00 | | | |
| 01/08/2022 | TSP Live | NCAAB | Book Position | UConn | 4.5 | Game | Win | 1.00 | | | |
| 01/08/2022 | Real-time LJP | NCAAB | LJP | La Salle | 7 | Game | Loss | -1.10 | 1U | | |
| 01/08/2022 | Book Need | NFL | Book Need | Denver | 10.5 | Game | Win | 1.00 | | 81 | HIGH |
| 01/08/2022 | Book Need | NFL | Book Need | Denver | 6 | 1st Half | Win | 1.00 | | | |
| 01/08/2022 | Twitter | NFL | PUBLIC | Kansas City | -11 | Game | Loss | -1.10 | | | |
| 01/08/2022 | Twitter | NFL | PUBLIC | DAL/PHI OVER | 44.5 | Game | Win | 1.00 | | | |
| 01/08/2022 | Twitter | NBA | PUBLIC | Memphis | -2.5 | Game | Win | 1.00 | | | |
| 01/08/2022 | Twitter | NBA | PUBLIC | MIA/PHO OVER | 218 | Game | Win | 1.00 | | | |
| 01/08/2022 | Twitter | NCAAB | PUBLIC | Purdue | -9.5 | Game | Loss | -1.10 | | | |
| 01/08/2022 | Twitter | NCAAB | PUBLIC | St John's/Providence OVER | 147 | Game | Win | 1.00 | | | |
| 01/08/2022 | Twitter | NHL | PUBLIC | Nashville | -250 | Game | Win | 1.00 | | | |
| 01/08/2022 | Twitter | NHL | PUBLIC | NYR/ANA OVER | 5.5 (-110) | Game | Loss | -1.10 | | | |
| 01/08/2022 | Twitter | NFL | Pizza Props | Kelce Any TD | -109 | Game | Win | 1.00 | | | |
| 01/08/2022 | Twitter | NFL | Pizza Props | Kelce 1st TD | 575 | Game | Win | 1.00 | | | |
| 01/08/2022 | Real-time LJP | NHL | LJP | Dallas | 100 | Game | Win | 1.00 | 1OPEN | | |
| 01/08/2022 | Real-time LJP | NCAAB | LJP | La Salle | 7.5 | Game | Loss | -1.10 | 1OPEN | | |
| 01/08/2022 | Real-time LJP | NBA | LJP | LA Clippers | 2 | Game | Loss | -1.10 | 1OPEN | | |
| 01/08/2022 | Real-time LJP | NCAAB | LJP | Wofford | -2.5 | Game | Win | 1.00 | 1OPEN | | |
| 01/08/2022 | Real-time LJP | NCAAB | LJP | N Iowa | 4 | Game | Win | 1.00 | 1OPEN | | |
| 01/08/2022 | Real-time LJP | NCAAB | LJP | Cornell | 5.5 | Game | Win | 1.00 | 1OPEN | | |
| 01/08/2022 | Real-time LJP | NBA | LJP | Boston | -7.5 | Game | Win | 1.00 | 1OPEN | | |
| 01/08/2022 | Real-time LJP | NCAAB | LJP | UC Riverside | 1.5 | Game | Loss | -1.10 | 1OPEN | | |
| 01/08/2022 | Real-time LJP | NCAAB | LJP | Tarleton St | 1 | Game | Win | 1.00 | 1OPEN | | |
| 01/09/2022 | TSP Daily Briefing | NFL | Rollover | Miami | 6 | Game | Win | 1.00 | | | |
| 01/09/2022 | TSP Live | NFL | Book Position | Baltimore | -3.5 | Game | Loss | -1.10 | | | |
| 01/09/2022 | Book Need | NFL | Book Need | NY Giants | 7 | Game | Loss | -1.10 | | 88 | HIGH |
| 01/09/2022 | Book Need | NFL | Book Need | NY Giants | 3.5 | 1st Half | Loss | -1.10 | | | |
| 01/09/2022 | Real-time LJP | NFL | LJP | Miami | 6 | Game | Win | 1.00 | 1U | | |
| 01/09/2022 | TSP Live | NFL | 74+ Reading | Atlanta | 4.5 | Game | Loss | -1.10 | | | |
| 01/09/2022 | Twitter | NFL | PUBLIC | Tampa Bay | -10 | Game | Win | 1.00 | | | |
| 01/09/2022 | Twitter | NFL | PUBLIC | LAC/LV OVER | 48.5 | Game | Win | 1.00 | | | |
| 01/09/2022 | Twitter | NBA | PUBLIC | Minnesota | -7 | Game | Win | 1.00 | | | |
| 01/09/2022 | Twitter | NBA | PUBLIC | ATL/LAC OVER | 225 | Game | Loss | -1.10 | | | |
| 01/09/2022 | Twitter | NCAAB | PUBLIC | Wisconsin | PK | Game | Win | 1.00 | | | |
| 01/09/2022 | Twitter | NCAAB | PUBLIC | MIN/IND OVER | 132.5 | Game | Win | 1.00 | | | |
| 01/09/2022 | Twitter | NHL | PUBLIC | St Louis | -152 | Game | Win | 1.00 | | | |
| 01/09/2022 | Twitter | NHL | PUBLIC | DAL/STL OVER | 5.5 (-125) | Game | Loss | -1.30 | | | |
| 01/09/2022 | Twitter | NFL | Pizza Props | Cook Score Any TD | 230 | Game | Loss | -1.00 | | | |
| 01/09/2022 | Twitter | NFL | Pizza Props | Cook 1st TD | 1400 | Game | Loss | -1.00 | | | |
| 01/09/2022 | Real-time LJP | NFL | LJP | Cleveland | -6.5 | Game | Loss | -1.10 | 1OPEN | | |
| 01/09/2022 | Real-time LJP | NCAAB | LJP | Memphis | -7 | Game | Push | 0.00 | 1OPEN | | |
| 01/09/2022 | Real-time LJP | NBA | LJP | Atlanta | -3.5 | Game | Loss | -1.10 | 1OPEN | | |
| 01/09/2022 | Real-time LJP | NFL | LJP | Atlanta | 4.5 | Game | Loss | -1.10 | 1OPEN | | |
| 01/09/2022 | Real-time LJP | NCAAB | LJP | Northwestern | 7.5 | Game | Loss | -1.10 | 1OPEN | | |
| 01/09/2022 | Real-time LJP | NBA | LJP | Dallas | -2.5 | Game | Win | 1.00 | 1OPEN | | |
| 01/10/2022 | Real-time LJP | NCAAB | LJP | Army | 9.5 | Game | Loss | -1.10 | 1OPEN | | |
| 01/10/2022 | Real-time LJP | NCAAB | LJP | UNC Greensboro | 2.5 | Game | Win | 1.00 | 1OPEN | | |
| 01/10/2022 | Real-time LJP | NBA | LJP | Detroit | 11 | Game | Win | 1.00 | 1OPEN | | |
| 01/10/2022 | Real-time LJP | NBA | LJP | NY Knicks | -6.5 | Game | Win | 1.00 | 1OPEN | | |
| 01/10/2022 | Real-time LJP | NCAAF | LJP | Georgia | -3.5 | Game | Win | 1.00 | 1OPEN | | |
| 01/10/2022 | Real-time LJP | NHL | LJP | LA Kings | -105 | Game | Win | 1.00 | 1OPEN | | |
| 01/10/2022 | Twitter | NCAAF | Personal Play | Georgia | -3 | Game | Win | 1.00 | | | |
| 01/11/2022 | Twitter | NBA | PUBLIC | Minnesota | -3.5 | Game | Loss | -1.10 | | | |
| 01/11/2022 | Twitter | NBA | PUBLIC | GSW/MEM OVER | 220 | Game | Win | 1.00 | | | |
| 01/11/2022 | Twitter | NCAAB | PUBLIC | USC | -6 | Game | Loss | -1.10 | | | |
| 01/11/2022 | Twitter | NCAAB | PUBLIC | USC/STAN OVER | 139 | Game | Win | 1.00 | | | |
| 01/11/2022 | Twitter | NHL | PUBLIC | Tampa Bay | -280 | Game | Win | 1.00 | | | |
| 01/11/2022 | Twitter | NHL | PUBLIC | COL/NSH OVER | 6 (-125) | Game | Win | 1.00 | | | |
| 01/11/2022 | Real-time LJP | NCAAB | LJP | Stanford | 7 | Game | Win | 1.00 | 1OPEN | | |
| 01/11/2022 | Real-time LJP | NCAAB | LJP | Oklahoma St | 2.5 | Game | Loss | -1.10 | 1OPEN | | |
| 01/11/2022 | Real-time LJP | NHL | LJP | Toronto | -105 | Game | Win | 1.00 | 1OPEN | | |
| 01/11/2022 | Real-time LJP | NBA | LJP | LA Clippers | 3.5 | Game | Win | 1.00 | 1OPEN | | |
| 01/11/2022 | Twitter | Various | Parlay | Toronto -1.5 (+219), TTech/Butler UN135 | 506 | Game | Loss | -0.30 | | | |
| 01/12/2022 | Twitter | Soccer | Sharp | Inter Milan | -125 | Game | Loss | -1.30 | 1OPEN | | |
| 01/12/2022 | Real-time LJP | NCAAB | LJP | Florida | -3 | Game | Loss | -1.10 | 1OPEN | | |
| 01/12/2022 | Twitter | NBA | PUBLIC | Dallas | -2.5 | Game | Loss | -1.10 | | | |
| 01/12/2022 | Twitter | NBA | PUBLIC | LAL/SAC OVER | 231 | Game | Win | 1.00 | | | |
| 01/12/2022 | Twitter | NCAAB | PUBLIC | Duke | -6 | Game | Win | 1.00 | | | |
| 01/12/2022 | Twitter | NCAAB | PUBLIC | NOVA/XAV OVER | 142.5 | Game | Loss | -1.10 | | | |
| 01/12/2022 | Twitter | NHL | PUBLIC | Dallas | -190 | Game | Win | 1.00 | | | |
| 01/12/2022 | Twitter | NHL | PUBLIC | MTL/BOS OVER | 6 (+100) | Game | Push | 0.00 | | | |
| 01/12/2022 | Real-time LJP | NCAAB | LJP | Western Carolina | 12 | Game | Win | 1.00 | 0D | | |
| 01/12/2022 | Real-time LJP | NCAAB | LJP | Minnesota | 11.5 | Game | Win | 1.00 | 1U | | |
| 01/13/2022 | Twitter | NCAAB | PUBLIC | Seton Hall | -6 | Game | Loss | -1.10 | | | |
| 01/13/2022 | Twitter | NCAAB | PUBLIC | OKST/TTech OVER | 129.5 | Game | Win | 1.00 | | | |
| 01/13/2022 | Twitter | NBA | PUBLIC | Memphis | -5.5 | Game | Win | 1.00 | | | |
| 01/13/2022 | Twitter | NBA | PUBLIC | GSW/MIL OVER | 224 | Game | Loss | -1.10 | | | |
| 01/13/2022 | Twitter | NHL | PUBLIC | Carolina | -245 | Game | Loss | -2.50 | | | |
| 01/13/2022 | Twitter | NHL | PUBLIC | WPG/DET OVER | 5.5 (-120) | Game | Loss | -1.10 | | | |
| 01/13/2022 | Real-time LJP | NCAAB | LJP | Appalachian St SP | -3 | Game | Loss | -1.10 | 1OPEN | | |
| 01/13/2022 | Real-time LJP | NCAAB | LJP | UTEP SP | 3 | Game | Loss | -1.10 | 1OPEN | | |
| 01/13/2022 | Real-time LJP | NBA | LJP | New Orleans SP | -4 | Game | Win | 1.00 | 1OPEN | | |
| 01/13/2022 | Real-time LJP | NCAAB | LJP | S Dakota St/Omaha OVER | 166 | Game | Win | 1.00 | 1OPEN | | |
| 01/13/2022 | Real-time LJP | NCAAB | LJP | Georgia St SP | 1.5 | Game | Loss | -1.10 | 1OPEN | | |
| 01/13/2022 | Real-time LJP | Golf | LJP | Leishman TOURNEY WINNER | 1800 | Full Tourney | Loss | -1.00 | 1OPEN | | |
| 01/13/2022 | Real-time LJP | Golf | LJP | Leishman over Ancer | -110 | Full Tourney | Win | 1.00 | 1OPEN | | |
| 01/13/2022 | Real-time LJP | Golf | LJP | Power over Kokrak | -127 | Full Tourney | Win | 1.00 | 3U | | |
| 01/14/2022 | Twitter | NBA | PUBLIC | Sacramento | -5.5 | Game | Win | 1.00 | | | |
| 01/14/2022 | Twitter | NBA | PUBLIC | TOR/DET OVER | 215.5 | Game | Loss | -1.10 | | | |
| 01/14/2022 | Twitter | NCAAB | PUBLIC | Illinois | -9.5 | Game | Win | 1.00 | | | |
| 01/14/2022 | Twitter | NCAAB | PUBLIC | Davidson/Richmond UNDER | 143 | Game | Loss | -1.10 | | | |
| 01/14/2022 | Twitter | NHL | PUBLIC | Florida | -190 | Game | Win | 1.00 | | | |
| 01/14/2022 | Twitter | NHL | PUBLIC | DAL/FL OVER | 6.5 (+100) | Game | Win | 1.00 | | | |
| 01/14/2022 | Real-time LJP | SOC | LJP | Brighton/Crystal Palace UN | 2.25 (-103) | Game | Win | 0.50 | 1OPEN | | |
| 01/14/2022 | Real-time LJP | NCAAB | LJP | Siena SP | 5 | Game | Win | 1.00 | 1OPEN | | |
| 01/14/2022 | Real-time LJP | NBA | LJP | Golden St/Chicago OV | 225.5 | Game | Win | 1.00 | 1OPEN | | |
| 01/14/2022 | Real-time LJP | NCAAB | LJP | Kent St SP | -1.5 | Game | Win | 1.00 | 1U | | |
| 01/14/2022 | Real-time LJP | NCAAB | LJP | Michigan SP | 9.5 | Game | Loss | -1.10 | 1OPEN | | |
| 01/15/2022 | Twitter | NFL | PUBLIC | Bills | -5 | Game | Win | 1.00 | | | |
| 01/15/2022 | Twitter | NFL | PUBLIC | LV/CIN OVER | 48 | Game | Loss | -1.10 | | | |
| 01/15/2022 | Twitter | NBA | PUBLIC | Milwaukee | -7 | Game | Loss | -1.10 | | | |
| 01/15/2022 | Twitter | NBA | PUBLIC | NYK/ATL OVER | 213.5 | Game | Win | 1.00 | | | |
| 01/15/2022 | Twitter | NCAAB | PUBLIC | TTech | -5 | Game | Loss | -1.10 | | | |
| 01/15/2022 | Twitter | NCAAB | PUBLIC | SET/MARQ OVER | 153 | Game | Loss | -1.10 | | | |
| 01/15/2022 | Twitter | NHL | PUBLIC | Boston | -155 | Game | Win | 1.00 | | | |
| 01/15/2022 | Twitter | NHL | PUBLIC | PIT/SJS OVER | 5.5 (-115) | Game | Loss | -1.20 | | | |
| 01/15/2022 | TSP Live | NCAAB | Premium Play | Kansas St | 5 | Game | Win | 1.00 | 1OPEN | 3-0 | |
| 01/15/2022 | Real-time LJP | Soccer | LJP | Aston Villa | 170 | Game | Loss | -1.00 | 1OPEN | | |
| 01/15/2022 | Real-time LJP | NHL | LJP | Nashville | 147 | Game | Loss | -1.00 | 1OPEN | | |
| 01/15/2022 | Real-time LJP | NCAAB | LJP | Arkansas | 6.5 | Game | Win | 1.00 | 1OPEN | | |
| 01/15/2022 | Real-time LJP | NCAAB | LJP | East Carolina | 7 | Game | Win | 1.00 | 1OPEN | | |
| 01/15/2022 | Real-time LJP | NCAAB | LJP | Washington | 1 | Game | Win | 1.00 | 1OPEN | | |
| 01/15/2022 | Real-time LJP | NCAAB | LJP | Wright St | 2 | Game | Loss | -1.10 | 1OPEN | | |
| 01/15/2022 | Real-time LJP | NBA | LJP | Philadelphia/Miami UNDER | 212.5 | Game | Win | 1.00 | 1OPEN | | |
| 01/15/2022 | Real-time LJP | NBA | LJP | Denver | -3.5 | Game | Win | 1.00 | 1OPEN | | |
| 01/15/2022 | Real-time LJP | MMA | LJP | Chikadze | -210 | Game | Loss | -2.10 | 1OPEN | | |
| 01/15/2022 | Twitter | NFL | Pizza Props | Dawson Knox Score Any TD | 255 | Game | Win | 5.10 | | | |
| 01/15/2022 | Twitter | NFL | Pizza Props | Dawson Knox Score 1st TD | 1400 | Game | Win | 28.00 | | | |
| 01/16/2022 | TSP Daily Briefing | NFL | Teaser | Cincinnati -0.5 & San Fran +9 | -110 | Game | Win | 1.00 | | | |
| 01/16/2022 | TSP Daily Briefing | Various | Parlay | Buffalo -0.5 (+110), San Francisco +3.5, Arkansas +6 | 647 | Game | Win | 6.50 | | | |
| 01/16/2022 | Twitter | NFL | PUBLIC | Tampa Bay | -8 | Game | Win | 1.00 | | | |
| 01/16/2022 | Twitter | NFL | PUBLIC | PHI/TB OVER | 46 | Game | Loss | -1.10 | | | |
| 01/16/2022 | Twitter | NCAAB | PUBLIC | Iowa | -5.5 | Game | Win | 1.00 | | | |
| 01/16/2022 | Twitter | NCAAB | PUBLIC | Butler/Nova OVER | 124 | Game | Push | 0.00 | | | |
| 01/16/2022 | Twitter | NBA | PUBLIC | Denver | 4.5 | Game | Loss | -1.10 | | | |
| 01/16/2022 | Twitter | NBA | PUBLIC | HOU/SAC OVER | 239 | Game | Loss | -1.10 | | | |
| 01/16/2022 | Real-time LJP | NFL | LJP | Philadelphia | 7 | Game | Loss | -1.10 | 1OPEN | | |
| 01/16/2022 | Real-time LJP | NCAAB | LJP | Wichita St | -1.5 | Game | Loss | -1.10 | 1OPEN | | |
| 01/16/2022 | Twitter | NFL | Pizza Props | Diontae Johnson Score Any TD | 215 | Game | Win | 2.20 | | | |
| 01/16/2022 | Twitter | NFL | Pizza Props | Diontae Johnson Score 1st TD | 1500 | Game | Loss | -1.00 | | | |
| 01/16/2022 | Twitter | NFL | Pizza Props | Dallas Goedert Score Any TD | 215 | Game | Loss | -1.00 | | | |
| 01/16/2022 | Twitter | NFL | Pizza Props | Dallas Goedert Score 1st TD | 1600 | Game | Loss | -1.00 | | | |
| 01/16/2022 | Real-time LJP | NFL | LJP | Philadelphia/TB UNDER | 47 | Game | Win | 1.00 | 1U | | |
| 01/16/2022 | Twitter | NFL | Pizza Props | Kittle OV52.5 Rec Yards | -115 | Game | Loss | -0.50 | | | |
| 01/16/2022 | Twitter | NFL | Pizza Props | Kittle Score 1st TD | 1200 | Game | Loss | -0.50 | | | |
| 01/16/2022 | TSP Live | NFL | 74+ Reading | San Francisco | 3 (+105) | Game | Win | 1.10 | | 74 | |
| 01/17/2022 | Twitter | NBA | PUBLIC | Philadelphia | -3 | Game | Loss | -1.10 | | | |
| 01/17/2022 | Twitter | NBA | PUBLIC | PHI/WAS OVER | 219.5 | Game | Win | 1.00 | | | |
| 01/17/2022 | Twitter | NCAAB | PUBLIC | Notre Dame | -11 | Game | Loss | -1.10 | | | |
| 01/17/2022 | Twitter | NCAAB | PUBLIC | IND/NEB OVER | 146.5 | Game | Win | 1.00 | | | |
| 01/17/2022 | Twitter | NHL | PUBLIC | Detroit | -148 | Game | Win | 1.00 | | | |
| 01/17/2022 | Twitter | NHL | PUBLIC | MIN/COL OVER | 6.5 (-125) | Game | Win | 1.00 | | | |
| 01/17/2022 | TSP Daily Briefing | NCAAB | Rollover | Pennsylvania | 4 | Game | Loss | -0.50 | | | |
| 01/17/2022 | Real-time LJP | NHL | LJP | Detroit/Buffalo OVER | 5.5 (-114) | Game | Loss | -1.10 | 1OPEN | | |
| 01/17/2022 | Real-time LJP | NBA | LJP | Indiana | 2.5 | Game | Loss | -1.10 | 1OPEN | | |
| 01/17/2022 | Real-time LJP | NHL | LJP | San Jose | -103 | Game | Win | 1.00 | 1OPEN | | |
| 01/17/2022 | Real-time LJP | NCAAB | LJP | Nebraska | 8 | Game | Win | 1.00 | 1OPEN | | |
| 01/17/2022 | Real-time LJP | NBA | LJP | Orlando | 2 | Game | Loss | -1.10 | 1OPEN | | |
| 01/17/2022 | Real-time LJP | NCAAB | LJP | St. Francis/Bryant OVER | 150 | Game | Loss | -1.10 | 1OPEN | | |
| 01/17/2022 | Real-time LJP | NBA | LJP | Toronto | 4.5 | Game | Loss | -1.10 | 1OPEN | | |
| 01/17/2022 | Twitter | NFL | Pizza Prop | AJ Green Score 1st TD | 1400 | Game | Loss | -1.00 | | | |
| 01/17/2022 | Twitter | NFL | Pizza Prop | AJ Green Score Any TD | 215 | Game | Loss | -1.00 | | | |
| 01/18/2022 | Twitter | NCAAB | PUBLIC | Baylor | -6 | Game | Win | 1.00 | | | |
| 01/18/2022 | Twitter | NCAAB | PUBLIC | IUPUI/Ohio St OVER | 130.5 | Game | Loss | -1.10 | | | |
| 01/18/2022 | Twitter | NBA | PUBLIC | Minnesota | -2.5 | Game | Loss | -1.10 | | | |
| 01/18/2022 | Twitter | NBA | PUBLIC | MINN/NYK UNDER | 214 | Game | Loss | -1.10 | | | |
| 01/18/2022 | Twitter | NHL | PUBLIC | Florida | -130 | Game | Loss | -1.30 | | | |
| 01/18/2022 | Twitter | NHL | PUBLIC | Carolina/Boston OVER | 5.5 (-110) | Game | Win | 1.00 | | | |
| 01/18/2022 | Real-time LJP | NCAAB | LJP | Florida St | 5.5 | Game | Win | 1.00 | 1OPEN | | |
| 01/18/2022 | Twitter | NCAAB | LJP | Northwestern | 2.5 | Game | Loss | -1.10 | 1OPEN | | |
| 01/18/2022 | Real-time LJP | NCAAB | LJP | IUPUI/Ohio St UNDER | 128 | Game | Win | 1.00 | 1OPEN | | |
| 01/18/2022 | Real-time LJP | NHL | LJP | Calgary | 126 | Game | Win | 1.30 | 1OPEN | | |
| 01/18/2022 | Real-time LJP | Tennis | LJP | P. Martinez | -112 | Game | Loss | -1.10 | 1OPEN | | |
| 01/19/2022 | Twitter | NCAAB | PUBLIC | LSU | 4 | Game | Win | 1.00 | | | |
| 01/19/2022 | Twitter | NCAAB | PUBLIC | Iowa/Rutgers OVER | 150.5 | Game | Loss | -1.10 | | | |
| 01/19/2022 | Twitter | NBA | PUBLIC | Miami | -8.5 | Game | Win | 1.00 | | | |
| 01/19/2022 | Twitter | NBA | PUBLIC | BKL/WAS OVER | 231.5 | Game | Win | 1.00 | | | |
| 01/19/2022 | Twitter | NHL | PUBLIC | New Jersey | -200 | Game | Loss | -2.00 | | | |
| 01/19/2022 | Twitter | NHL | PUBLIC | TOR/NYR OVER | 5.5 (-120) | Game | Win | 1.00 | | | |
| 01/19/2022 | Real-time LJP | Soccer | LJP | Valencia/Sevilla DRAW | 210 | Game | Win | 2.10 | 1OPEN | | |
| 01/19/2022 | Real-time LJP | NCAAB | LJP | Alabama | -4 | Game | Loss | -1.10 | 1OPEN | | |
| 01/19/2022 | Real-time LJP | NBA | LJP | Washington | -2 | Game | Loss | -1.10 | 1OPEN | | |
| 01/19/2022 | Real-time LJP | Tennis | LJP | Bouzkova | 108 | Game | Loss | -1.10 | 1U | | |
| 01/19/2022 | Real-time LJP | Golf | LJP | Cantlay TO WIN The AmEx | 925 | Full Tourney | Loss | -1.00 | 1OPEN | | |
| 01/19/2022 | Real-time LJP | Golf | LJP | Glover over Mickelson ML | -158 | Full Tourney | Win | 1.00 | 2U | | |
| 01/19/2022 | Real-time LJP | Golf | LJP | List over Harman ML | -128 | Full Tourney | Loss | -1.30 | 1U | | |
| 01/20/2022 | Twitter | NCAAB | PUBLIC | Purdue | -3.5 | Game | Loss | -1.10 | | | |
| 01/20/2022 | Twitter | NCAAB | PUBLIC | GTown/Providence OVER | 144.5 | Game | Win | 1.00 | | | |
| 01/20/2022 | Twitter | NBA | PUBLIC | Phoenix | -3 | Game | Win | 1.00 | | | |
| 01/20/2022 | Twitter | NBA | PUBLIC | NO/NYK OVER | 210.5 | Game | Loss | -1.10 | | | |
| 01/20/2022 | Twitter | NHL | PUBLIC | Dallas | -183 | Game | Win | 1.00 | | | |
| 01/20/2022 | Twitter | NHL | PUBLIC | OTT/PIT OVER | 6 (-120) | Game | Win | 1.00 | | | |
| 01/20/2022 | Real-time LJP | Soccer | LJP | Getafe | 105 | Game | Win | 1.10 | 1OPEN | | |
| 01/20/2022 | Real-time LJP | NCAAB | LJP | Butler | 7.5 | Game | Loss | -1.10 | 1OPEN | | |
| 01/20/2022 | Real-time LJP | NBA | LJP | New Orleans | 4 | Game | Win | 1.00 | 1OPEN | | |
| 01/20/2022 | Real-time LJP | Tennis | LJP | Korda | 124 | Game | Loss | -1.00 | 1OPEN | | |
| 01/21/2022 | TSP Daily Briefing | NBA | Rollover | Atlanta | -1.5 | Game | Win | 0.50 | | | |
| 01/21/2022 | Twitter | NBA | PUBLIC | LA Lakers | -5 | Game | Win | 1.00 | | | |
| 01/21/2022 | Twitter | NBA | PUBLIC | OKC/CHA OVER | 221.5 | Game | Loss | -1.10 | | | |
| 01/21/2022 | Twitter | NCAAB | PUBLIC | Illinois | -7 | Game | Loss | -1.10 | | | |
| 01/21/2022 | Twitter | NCAAB | PUBLIC | ILL/MARY OVER | 140 | Game | Win | 1.00 | | | |
| 01/21/2022 | Twitter | NHL | PUBLIC | Pittsburgh | -185 | Game | Win | 1.00 | | | |
| 01/21/2022 | Twitter | NHL | PUBLIC | NYR/CAR OVER | 5.5 (-125) | Game | Win | 1.00 | | | |
| 01/21/2022 | Real-time LJP | NCAAB | LJP | Siena | 2 | Game | Loss | -1.10 | 1OPEN | | |
| 01/21/2022 | Real-time LJP | NCAAB | LJP | Kent St | 7 | Game | Loss | -1.10 | 1OPEN | | |
| 01/21/2022 | Real-time LJP | Tennis | LJP | Sabalenka | 105 | Game | Win | 1.10 | 1OPEN | | |
| 01/21/2022 | Real-time LJP | NBA | LJP | Denver | -3.5 | Game | Loss | -1.10 | 1OPEN | | |
| 01/21/2022 | Real-time LJP | NCAAB | LJP | Fresno St | 2 | Game | Loss | -1.10 | 1OPEN | | |
| 01/22/2022 | TSP Daily Briefing | NCAAB | Rollover | Marshall | -1 | Game | Loss | -1.00 | | | |
| 01/22/2022 | Twitter | NFL | PUBLIC | Green Bay | -5.5 | Game | Loss | -1.10 | | | |
| 01/22/2022 | Twitter | NFL | PUBLIC | SF/GB OVER | 47.5 | Game | Loss | -1.10 | | | |
| 01/22/2022 | Twitter | NCAAB | PUBLIC | Auburn | -3.5 | Game | Win | 1.00 | | | |
| 01/22/2022 | Twitter | NCAAB | PUBLIC | WVU/TTech OVER | 130.5 | Game | Win | 1.00 | | | |
| 01/22/2022 | Twitter | NBA | PUBLIC | Milwaukee | -10.5 | Game | Loss | -1.10 | | | |
| 01/22/2022 | Twitter | NBA | PUBLIC | OKC/CLE OVER | 209 | Game | Loss | -1.10 | | | |
| 01/22/2022 | Twitter | NHL | PUBLIC | Colorado | -555 | Game | Win | 1.00 | | | |
| 01/22/2022 | Twitter | NHL | PUBLIC | OTT/WAS OVER | 6 (-125) | Game | Loss | -1.30 | | | |
| 01/22/2022 | Real-time LJP | Soccer | LJP | West Ham | 0.5 (-120) | Game | Loss | -1.10 | 1OPEN | | |
| 01/22/2022 | Real-time LJP | NCAAB | LJP | West Virginia | 8 | Game | Loss | -1.10 | 1OPEN | | |
| 01/22/2022 | Real-time LJP | NCAAB | LJP | Dartmouth | 4 | Game | Push | 0.00 | 1OPEN | | |
| 01/22/2022 | Real-time LJP | NFL | LJP | Cincinnati | 4 | Game | Win | 1.00 | 1OPEN | 74 | |
| 01/22/2022 | Real-time LJP | NFL | LJP | Cincinnati/Tennessee OVER | 48 | Game | Loss | -1.10 | 1OPEN | | |
| 01/22/2022 | Real-time LJP | NCAAB | LJP | Tennessee | -5.5 | Game | Win | 1.00 | 1OPEN | | |
| 01/22/2022 | Real-time LJP | NHL | LJP | Arizona | 271 | Game | Loss | -1.00 | 1OPEN | | |
| 01/22/2022 | Real-time LJP | NFL | LJP | San Francisco | 5.5 | Game | Win | 1.00 | 1OPEN | | |
| 01/22/2022 | Real-time LJP | NFL | LJP | San Francisco/GB UNDER | 47.5 | Game | Win | 1.00 | 1OPEN | | |
| 01/22/2022 | Book Need | NCAAB | Book Need | Kentucky | 2 | 1st Half | Win | 1.00 | | 83 | HIGH |
| 01/22/2022 | Book Need | NCAAB | Book Need | Kentucky | 3.5 | Game | Loss | -1.10 | | 83 | HIGH |
| 01/22/2022 | TSP Daily Briefing | NFL | Teaser | San Francisco +12, Cincinnati +9.5 | -110 | Game | Win | 1.00 | | | |
| 01/22/2022 | Twitter | MMA | Known Bettor | Gane | -158 | Game | Loss | -1.60 | | | |
| 01/23/2022 | TSP Daily Briefing | NFL | Teaser | Buffalo +8, Cincinnati +9.5 | -110 | Game | Win | 1.00 | | | |
| 01/23/2022 | TSP Daily Briefing | Various | Parlay | Buffalo +105, San Francisco +5.5, Tennessee -6 | 647 | Game | Loss | -1.00 | | | |
| 01/23/2022 | Twitter | NCAAB | PUBLIC | Providence | -9 | Game | Loss | -1.10 | | | |
| 01/23/2022 | Twitter | NCAAB | PUBLIC | AZ/CAL OVER | 138.5 | Game | Win | 1.00 | | | |
| 01/23/2022 | Twitter | NBA | PUBLIC | Chicago | -3 | Game | Loss | -1.10 | | | |
| 01/23/2022 | Twitter | NBA | PUBLIC | LAL/MIA OVER | 216 | Game | Win | 1.00 | | | |
| 01/23/2022 | Twitter | NHL | PUBLIC | Pittsburgh | -232 | Game | Win | 1.00 | | | |
| 01/23/2022 | Twitter | NHL | PUBLIC | WPG/PIT OVER | 6 (-120) | Game | Loss | -1.20 | | | |
| 01/23/2022 | Twitter | NFL | PUBLIC | Kansas City | -1.5 | Game | Win | 1.00 | | | |
| 01/23/2022 | Twitter | NFL | PUBLIC | KC/BUF OVER | 54.5 | Game | Win | 1.00 | | | |
| 01/23/2022 | Real-time LJP | Soccer | LJP | Tottenham | 0.5 (+110) | Game | Loss | -1.00 | 1OPEN | | |
| 01/23/2022 | Real-time LJP | NCAAB | LJP | Iona | -8 | Game | Win | 1.00 | 1OPEN | | |
| 01/23/2022 | Real-time LJP | NFL | LJP | Tampa Bay | -3 | Game | Loss | -1.10 | 1OPEN | | |
| 01/23/2022 | Twitter | NFL | Pizza Prop | Gronkowski Score Any TD | 117 | Game | Loss | -2.00 | | | |
| 01/23/2022 | Twitter | NFL | Pizza Prop | Gronkowski Score 1st TD | 850 | Game | Loss | -1.00 | | | |
| 01/23/2022 | Twitter | NFL | Pizza Prop | Dawson Knox Score Any TD | 195 | Game | Loss | -1.00 | | | |
| 01/23/2022 | Twitter | NFL | Pizza Prop | Dawson Knox Score 1st TD | 1500 | Game | Loss | -1.00 | | | |
| 01/23/2022 | Twitter | NFL | Pizza Prop | Josh Allen Score 1st TD | 850 | Game | Loss | -1.00 | | | |
| 01/23/2022 | Twitter | NFL | Pizza Prop | Josh Allen Score Any TD | 110 | Game | Loss | -0.50 | | | |
| 01/23/2022 | TSP Live | NFL | Premium Play | Tampa Bay | -3 | Game | Loss | -1.10 | | 3-0 | |
| 01/24/2022 | Twitter | NCAAB | PUBLIC | Wake Forest | -10.5 | Game | Win | 1.00 | | | |
| 01/24/2022 | Twitter | NCAAB | PUBLIC | VT/UNC OVER | 141 | Game | Win | 1.00 | | | |
| 01/24/2022 | Twitter | NBA | PUBLIC | New Orleans | -4 | Game | Push | 0.00 | | | |
| 01/24/2022 | Twitter | NHL | PUBLIC | NY Rangers | -150 | Game | Win | 1.00 | | | |
| 01/24/2022 | Real-time LJP | NHL | LJP | Anaheim | 211 | Game | Win | 2.10 | 1OPEN | | |
| 01/24/2022 | Real-time LJP | NBA | LJP | Cleveland | -4.5 | Game | Loss | -1.10 | 1OPEN | | |
| 01/24/2022 | Real-time LJP | NCAAB | LJP | Towson | 1.5 | Game | Win | 1.00 | 1OPEN | | |
| 01/24/2022 | Real-time LJP | NCAAB | LJP | SIU Edwardsville | 1.5 | Game | Win | 1.00 | | | |
| 01/25/2022 | Twitter | NBA | PUBLIC | Denver | -7 | Game | Loss | -1.10 | | | |
| 01/25/2022 | Twitter | NCAAB | PUBLIC | Michigan St | 2 | Game | Win | 1.00 | | | |
| 01/25/2022 | Twitter | NHL | PUBLIC | Carolina | -198 | Game | Win | 1.00 | | | |
| 01/25/2022 | Twitter | NHL | PUBLIC | FLA/WPG OVER | 6.5 (-105) | Game | Win | 1.00 | | | |
| 01/25/2022 | Real-time LJP | NBA | LJP | Toronto SP | 1.5 | Game | Win | 1.00 | 1OPEN | | |
| 01/25/2022 | Real-time LJP | NCAAB | LJP | Illinois SP | -2 | Game | Loss | -1.10 | 1OPEN | | |
| 01/25/2022 | Real-time LJP | NCAAB | LJP | Northern Kentucky SP | 2 | Game | Win | 1.00 | 1OPEN | | |
| 01/25/2022 | Real-time LJP | NCAAB | LJP | College of Charleston SP | -14 | Game | Loss | -1.10 | 1OPEN | | |
| 01/25/2022 | Real-time LJP | NBA | LJP | LA Lakers SP | -3.5 | Game | Win | 1.00 | 1OPEN | | |
| 01/25/2022 | Real-time LJP | NHL | LJP | Winnipeg ML | 151 | Game | Loss | -1.00 | 1OPEN | | |
| 01/25/2022 | Real-time LJP | NCAAB | LJP | Connecticut SP | -15.5 | Game | Win | 1.00 | 1OPEN | | |
| 01/25/2022 | Real-time LJP | NBA | LJP | Dallas SP | -4 | Game | Loss | -1.10 | 1OPEN | | |
| 01/26/2022 | Twitter | NBA | PUBLIC | Chicago | -4.5 | Game | Win | 1.00 | | | |
| 01/26/2022 | Twitter | NCAAB | PUBLIC | Creighton | -2.5 | Game | Loss | -1.10 | | | |
| 01/26/2022 | Twitter | NCAAB | PUBLIC | FL/TENN OVER | 131.5 | Game | Win | 1.00 | | | |
| 01/26/2022 | Twitter | NHL | PUBLIC | Washington | -210 | Game | Loss | -2.10 | | | |
| 01/26/2022 | Twitter | NHL | PUBLIC | BOS/COL OVER | 6 (-130) | Game | Win | 1.00 | | | |
| 01/26/2022 | Real-time LJP | Golf | LJP | Scheffler TO WIN Farmers | 2500 | Full Tourney | | | 1OPEN | | |
| 01/26/2022 | Real-time LJP | Golf | LJP | Berger over D. Johnson | -125 | Full Tourney | | | 2U | | |
| 01/26/2022 | Real-time LJP | Golf | LJP | Berger over Burns | -120 | Full Tourney | Win | 1.00 | 1U | | |
| 01/26/2022 | Real-time LJP | NCAAB | LJP | Mississippi | 4.5 | Game | Loss | -1.10 | 1OPEN | | |
| 01/26/2022 | Real-time LJP | NBA | LJP | NY Knicks | 6 | Game | Loss | -1.10 | 1OPEN | | |
| 01/26/2022 | Real-time LJP | NCAAB | LJP | Oklahoma | 2.5 | Game | Win | 1.00 | 1OPEN | | |
| 01/26/2022 | Real-time LJP | NCAAB | LJP | Oklahom St | -3 | Game | Loss | -1.10 | 1OPEN | | |
| 01/26/2022 | Real-time LJP | NCAAB | LJP | Seton Hall | -5.5 | Game | Loss | -1.10 | 1OPEN | | |
| 01/26/2022 | Real-time LJP | NHL | LJP | Boston | 160 | Game | Loss | -1.10 | 1OPEN | | |
| 01/26/2022 | Twitter | NCAAB | Known Bettor | Butler | 135 | Game | Win | 1.40 | | | |
| 01/27/2022 | TSP Daily Briefing | NCAAB | Rollover | UTSA | 1 | Game | Win | 0.50 | | | |
| 01/27/2022 | Twitter | NCAAB | PUBLIC | Wisconsin | -9 | Game | Loss | -1.10 | | | |
| 01/27/2022 | Twitter | NBA | PUBLIC | Golden St | -7 | Game | Win | 1.00 | | | |
| 01/27/2022 | Twitter | NBA | PUBLIC | LAL/PHI OVER | 215 | Game | Loss | -1.10 | | | |
| 01/27/2022 | Twitter | NHL | PUBLIC | Carolina | -228 | Game | Win | 1.00 | | | |
| 01/27/2022 | Twitter | NHL | PUBLIC | NYR/CBJ OVER | 6 (-120) | Game | Win | 1.00 | | | |
| 01/27/2022 | Real-time LJP | Soccer | LJP | Ecuador | 0.25 (-115) | Game | Win | 0.50 | 1OPEN | | |
| 01/27/2022 | Real-time LJP | NCAAB | LJP | Nebraska | 9 | Game | Win | 1.00 | 1OPEN | | |
| 01/27/2022 | Real-time LJP | NCAAB | LJP | Robert Morris | 1.5 | Game | Win | 1.00 | 1OPEN | | |
| 01/27/2022 | Real-time LJP | NCAAB | LJP | Gardner Webb | 1 | Game | Win | 1.00 | 1OPEN | | |
| 01/27/2022 | Real-time LJP | NCAAB | LJP | Ohio St | -5 | Game | Win | 1.00 | 1OPEN | | |
| 01/27/2022 | Twitter | NCAAB | Known Bettor | MTSU | 2.5 | Game | Win | 1.00 | | | |
| Date | Location | League | Content | Angle | Odds/Spread | Duration | Result | ROI (Units) | LJP Score | Analytic | Notes |
---
Algorithm Log
Date
Location
League
Content
Angle
Odds/Spread
Duration
Result
ROI (Units)
Notes
06/01/2021
Twitter
MLB
Algorithm
CWS/CLE UNDER
0.5 (-152)
1st Inning
Loss
-1.50
v2
06/01/2021
Twitter
MLB
Algorithm
CWS/CLE UNDER
3.5 (+102)
1st 5 Innings
Loss
-1.00
06/03/2021
Twitter
MLB
Algorithm
BOS/HOU UNDER
5 (-116)
1st 5 Innings
Win
1.00
06/03/2021
Twitter
MLB
Algorithm
BOS/HOU UNDER
9 (-103)
Game
Win
1.00
06/04/2021
Twitter
MLB
Algorithm
HOU/TOR UNDER
8.5 (-100)
Game
Loss
-1.00
06/05/2021
Twitter
MLB
Algorithm
HOU/TOR UNDER
5.5 (-116)
1st 5 Innings
Loss
-1.20
06/05/2021
Twitter
MLB
Algorithm
CHC/SF UNDER
7.5 (-118)
Game
Win
1.00
06/06/2021
Twitter
MLB
Algorithm
SEA/LAA UNDER
0.5 (+101)
1st Inning
Loss
-1.00
v1
06/06/2021
Twitter
MLB
Algorithm
NYM/SD UNDER
0.5 (-137)
1st Inning
Win
1.00
v2
06/06/2021
Twitter
MLB
Algorithm
TB/Tex UNDER
8 (-108)
Game
Push
0.00
06/07/2021
Twitter
MLB
Algorithm
KC/LAA UNDER
5 (-120)
1st 5 Innings
Loss
-1.20
06/07/2021
Twitter
MLB
Algorithm
KC/LAA UNDER
9 (-114)
Game
Loss
-1.10
06/08/2021
Twitter
MLB
Algorithm
ATL/PHI UNDER
0.5 (-101)
1st Inning
Loss
-1.00
v2
06/08/2021
Twitter
MLB
Algorithm
KC/LAA UNDER
4.5 (-105)
1st 5 Innings
Loss
-1.10
06/08/2021
Twitter
MLB
Algorithm
KC/LAA UNDER
8.5 (-101)
Game
Loss
-1.00
06/11/2021
Twitter
MLB
Algorithm
TOR/BOS UNDER
9.5 (+110)
Game
Loss
-1.00
06/15/2021
Twitter
MLB
Algorithm
TOR/BOS UNDER
5.5 (-120)
1st 5 Innings
Win
1.00
06/15/2021
Twitter
MLB
Algorithm
PIT/WAS OVER
9 (-103)
Game
Loss
-1.00
06/15/2021
Twitter
MLB
Algorithm
MIN/SEA UNDER
4.5 (-111)
1st 5 Innings
Loss
-1.10
06/15/2021
Twitter
MLB
Algorithm
MIN/SEA UNDER
8.5 (-106)
Game
Loss
-1.10
06/30/2021
Twitter
MLB
Algorithm
BAL/HOU UNDER
0.5 (+110)
1st Inning
Loss
-1.00
v2
06/30/2021
Twitter
MLB
Algorithm
BAL/HOU UNDER
5 (-105)
1st 5 Innings
Loss
-1.10
07/01/2021
Twitter
MLB
Algorithm
WAS/LAD OVER
0.5 (-125)
1st Inning
Win
1.00
v1
07/01/2021
Twitter
MLB
Algorithm
HOU/CLE UNDER
4.5 (-105)
1st 5 Innings
Loss
-1.10
07/01/2021
Twitter
MLB
Algorithm
HOU/CLE UNDER
8.5 (-102)
Game
Loss
-1.00
07/01/2021
Twitter
MLB
Algorithm
UNDER
122.5 (-100)
Salami
PPD
0.00
07/02/2021
Twitter
MLB
Algorithm
BOS/OAK UNDER
4.5 (-111)
1st 5 Innings
Win
1.00
07/02/2021
Twitter
MLB
Algorithm
CLE/HOU UNDER
9 (-115)
Game
Push
0.00
07/02/2021
Twitter
MLB
Algorithm
SALAMI UNDER
143.5 (-115)
Game
No Bet
0.00
07/03/2021
Twitter
MLB
Algorithm
MIA/ATL OVER
0.5 (-117)
1st Inning
Loss
-1.20
v2
07/03/2021
Twitter
MLB
Algorithm
HOU/CLE UNDER
5.5 (-121)
1st 5 Innings
Win
1.00
07/03/2021
Twitter
MLB
Algorithm
NYM/NYY OVER
8.5 (-111)
Game
Win
1.00
07/04/2021
Twitter
MLB
Algorithm
MIA/ATL OVER
0.5 (-112)
1st Inning
Loss
-1.10
v1
07/04/2021
Twitter
MLB
Algorithm
MIA/ATL OVER
8.5 (-101)
Game
Win
1.00
07/05/2021
Twitter
MLB
Algorithm
CLE/TB UNDER
5 (-119)
1st 5 Innings
Loss
-1.20
07/05/2021
Twitter
MLB
Algorithm
CLE/TB UNDER
8.5 (+104)
Game
Loss
-1.00
07/06/2021
Twitter
MLB
Algorithm
OAK/HOU UNDER
4.5 (-116)
1st 5 Innings
Loss
-1.20
07/06/2021
Twitter
MLB
Algorithm
OAK/HOU UNDER
8.5 (-114)
Game
Loss
-1.10
07/07/2021
Twitter
MLB
Algorithm
BOS/LAA UNDER
5 (-120)
1st 5 Innings
Loss
-1.20
07/07/2021
Twitter
MLB
Algorithm
ATL/PIT OVER
9.5 (-103)
Game
Win
1.00
07/07/2021
Twitter
MLB
Algorithm
DET/TEX UNDER
8 (-100)
Game
Push
0.00
07/07/2021
Twitter
MLB
Algorithm
BOS/LAA UNDER
9 (-105)
Game
Push
0.00
07/08/2021
Twitter
MLB
Algorithm
PHI/CHC UNDER
4 (-113)
1st 5 Innings
Push
0.00
07/08/2021
Twitter
MLB
Algorithm
KC/CLE OVER
9.5 (-105)
Game
Win
1.00
07/08/2021
Twitter
MLB
Algorithm
PHI/CHC UNDER
7.5 (-115)
Game
Loss
-1.20
07/09/2021
Twitter
MLB
Algorithm
CWS/BAL OVER
6 (-101)
1st 5 Innings
Loss
-1.00
07/09/2021
Twitter
MLB
Algorithm
CWS/BAL OVER
10 (-108)
Game
Win
1.00
07/09/2021
Twitter
MLB
Algorithm
CIN/MIL OVER
9 (+100)
Game
Loss
-1.00
07/09/2021
Twitter
MLB
Algorithm
OAK/TEX UNDER
9.5 (-118)
Game
Win
1.00
07/09/2021
Twitter
MLB
Algorithm
WAS/SF OVER
8.5 (-115)
Game
Loss
-1.20
07/10/2021
Twitter
MLB
Algorithm
KC/CLE UNDER
4.5 (+100)
1st 5 Innings
Loss
-1.00
07/10/2021
Twitter
MLB
Algorithm
WAS/SF OVER
8.5 (-110)
Game
Win
1.00
07/10/2021
Twitter
MLB
Algorithm
KC/CLE UNDER
9 (-116)
Game
Loss
-1.20
07/11/2021
Twitter
MLB
Algorithm
NYY/HOU UNDER
4.5 (+100)
1st 5 Innings
Win
1.00
07/11/2021
Twitter
MLB
Algorithm
TB/TOR UNDER
8.5 (-105)
Game
Win
1.00
07/11/2021
Twitter
MLB
Algorithm
NYY/HOU UNDER
8.5 (-102)
Game
Loss
-1.00
07/12/2021
Twitter
MLB
Algorithm
Gallo
402
Game
Loss
-0.50
HRD
07/12/2021
Twitter
MLB
Algorithm
Olson
658
Game
Loss
-0.35
HRD
07/12/2021
Twitter
MLB
Algorithm
Soto
1059
Game
Loss
-0.20
HRD
07/16/2021
Twitter
MLB
Algorithm
TB/ATL OVER
4.5 (-111)
1st 5 Innings
Win
1.00
07/16/2021
Twitter
MLB
Algorithm
TB/ATL OVER
8.5 (-112)
Game
Win
1.00
07/16/2021
Twitter
MLB
Algorithm
HOU/CWS UNDER
9 (-117)
Game
Win
1.00
07/17/2021
Twitter
MLB
Algorithm
CLE/OAK UNDER
4.5 (100)
1st 5 Innings
Win
1.00
07/17/2021
Twitter
MLB
Algorithm
CLE/OAK UNDER
9 (-112)
Game
Win
1.00
07/17/2021
Twitter
MLB
Algorithm
BOS/NYY UNDER
8 (-115)
Game
No Bet
0.00
07/18/2021
Twitter
MLB
Algorithm
HOU/CWS UNDER
4.5 (-118)
1st 5 Innings
Win
1.00
07/18/2021
Twitter
MLB
Algorithm
HOU/CWS UNDER
8 (+100)
Game
Win
1.00
07/19/2021
Twitter
MLB
Algorithm
LAA/OAK UNDER
8 (-103)
Game
Win
1.00
07/19/2021
Twitter
MLB
Algorithm
LAA/OAK UNDER
4.5 (-120)
1st 5 Innings
Win
1.00
07/20/2021
Twitter
MLB
Algorithm
TEX/DET UNDER
4.5 (-115)
Game
Win
1.00
07/20/2021
Twitter
MLB
Algorithm
TEX/DET UNDER
8.5 (+101)
1st 5 Innings
Win
1.00
07/21/2021
Twitter
MLB
Algorithm
SF/LAD UNDER
4.5 (-116)
Game
Win
1.00
07/21/2021
Twitter
MLB
Algorithm
SF/LAD UNDER
8 (+102)
Game
Win
1.00
07/23/2021
Twitter
MLB
Algorithm
STL/CIN OVER
5 (-118)
1st 5 Innings
Push
0.00
07/26/2021
Twitter
MLB
Algorithm
DET/MIN OVER
5.5 (+101)
1st 5 Innings
Loss
-1.00
07/27/2021
Twitter
MLB
Algorithm
AZ/TEX UNDER
4.5 (-108)
1st 5 Innings
Loss
-1.10
07/27/2021
Twitter
MLB
Algorithm
AZ/TEX UNDER
8 (-112)
Game
Loss
-1.10
07/28/2021
Twitter
MLB
Algorithm
HOU/SEA UNDER
4.5 (-112)
1st 5 Innings
Win
1.10
07/28/2021
Twitter
MLB
Algorithm
HOU/SEA UNDER
8.5 (-102)
Game
Loss
-1.00
07/30/2021
Twitter
MLB
Algorithm
OAK/LAA UNDER
8.5 (-109)
Game
Win
1.00
07/30/2021
Twitter
MLB
Algorithm
MIL/ATL OVER
8.5 (-115)
Game
Win
1.00
07/31/2021
Twitter
MLB
Algorithm
PHI/PIT UNDER
8 (-100)
Game
Win
1.00
08/02/2021
Twitter
MLB
Algorithm
CLE/TOR UNDER
9 (+103)
Game
Win
1.00
08/02/2021
Twitter
MLB
Algorithm
PHI/WAS U DER
8.5 (+101)
Game
Loss
-1.00
08/02/2021
Twitter
MLB
Algorithm
PHI/WAS UNDER
5 (-120)
1st 5 Innings
Win
1.00
08/03/2021
Twitter
MLB
Algorithm
KC/CWS UNDER
5 (-111)
1st 5 Innings
Win
1.00
08/04/2021
Twitter
MLB
Algorithm
SEA/TB UNDER
4.5 (-120)
1st 5 Innings
Win
1.00
08/04/2021
Twitter
MLB
Algorithm
SEA/TB UNDER
8 (-111)
Game
Win
1.00
08/05/2021
Twitter
MLB
Algorithm
PHI//WAS UNDER
8.5 (-102)
Game
Loss
-1.00
08/05/2021
Twitter
MLB
Algorithm
PHI//WAS UNDER
4.5 (-120)
1st 5 Innings
Loss
-1.20
08/06/2021
Twitter
MLB
Algorithm
MIN/HOU UNDER
5 (-115)
1st 5 Innings
Push
0.00
08/06/2021
Twitter
MLB
Algorithm
LAA/LAD UNDER
8.5 (-111)
Game
Win
1.00
08/06/2021
Twitter
MLB
Algorithm
MIN/HOU UNDER
9.5 (-106)
Game
Win
1.00
08/07/2021
Twitter
MLB
Algorithm
MIN/HOU UNDER
4.5 (-101)
1st 5 Innings
Win
1.00
08/07/2021
Twitter
MLB
Algorithm
MIN/HOU UNDER
9 (-108)
Game
Win
1.00
08/07/2021
Twitter
Horses
Algorithm
Superfecto over Empty Tomb
-118
Game
Win
1.00
08/08/2021
Twitter
MLB
Algorithm
TEX/OAK UNDER
0.5 (-106)
1st Inning
Loss
-1.10
v1
08/10/2021
Twitter
MLB
Algorithm
NYY/KC OVER
0.5 (-133)
1st Inning
Win
1.00
v1
08/10/2021
Twitter
MLB
Algorithm
NYY/KC OVER
10.5 (+103)
Game
Win
1.00
08/11/2021
Twitter
MLB
Algorithm
STL/PIT OVER
0.5 (-115)
1st Inning
Loss
-1.20
v2
08/11/2021
Twitter
MLB
Algorithm
STL/PIT OVER
4.5 (-112)
1st 5 Innings
Loss
-1.10
08/12/2021
Twitter
MLB
Algorithm
STL/PIT OVER
0.5 (-118)
1st Inning
Win
1.00
v1
08/12/2021
Twitter
MLB
Algorithm
STL/PIT OVER
4.5 (-111)
1st 5 Innings
Win
1.00
08/13/2021
Twitter
MLB
Algorithm
CHC/MIA UNDER
3.5 (+101)
1st 5 Innings
Loss
-1.00
08/13/2021
Twitter
MLB
Algorithm
CHC/MIA UNDER
7.5 (-120)
Game
Loss
-1.20
08/14/2021
Twitter
MLB
Algorithm
SD/AZ UNDER
4.5 (+104)
1st 5 Innings
Loss
-1.00
08/14/2021
Twitter
MLB
Algorithm
SD/AZ UNDER
9 (-115)
Game
Win
1.00
08/16/2021
Twitter
MLB
Algorithm
ATL/MIA UNDER
4.5 (-118)
1st 5 Innings
Loss
-1.20
08/16/2021
Twitter
MLB
Algorithm
ATL/MIA UNDER
8.5 (-115)
Game
Loss
-1.20
08/17/2021
Twitter
MLB
Algorithm
SEA/TEX UNDER
4.5 (-104)
1st 5 Innings
Win
1.00
08/17/2021
Twitter
MLB
Algorithm
LAA/DET OVER
9.5 (105)
Game
Win
1.10
08/18/2021
Twitter
MLB
Algorithm
BAL/TB UNDER
5 (-111)
1st 5 Innings
Loss
-1.10
08/18/2021
Twitter
MLB
Algorithm
LAA/DET UNDER
4 (-102)
1st 5 Innings
Win
1.00
08/18/2021
Twitter
MLB
Algorithm
BAL/TB UNDER
9 (-107)
Game
Loss
-1.10
08/19/2021
Twitter
MLB
Algorithm
MIL/STL OVER
4 (-107)
1st 5 Innings
Win
1.00
08/19/2021
Twitter
MLB
Algorithm
MIL/STL OVER
8 (+101)
Game
Win
1.00
08/20/2021
Twitter
MLB
Algorithm
CWS/TB UNDER
4 (-104)
1st 5 Innings
Loss
-1.00
08/20/2021
Twitter
MLB
Algorithm
CWS/TB UNDER
9 (-119)
Game
Loss
-1.20
08/20/2021
Twitter
MLB
Algorithm
PHI/SD OVER
5 (+104)
1st 5 Innings
Push
0.00
08/20/2021
Twitter
MLB
Algorithm
PHI/SD OVER
9 (+104)
Game
Loss
-1.00
08/22/2021
Twitter
Horses
Algorithm
Charlie Five O over Therisastormbrewin
-108
Race
Win
1.00
08/22/2021
Twitter
MLB
Algorithm
WAS/MIL UNDER
5 (-119)
1st 5 Innings
Loss
-1.20
08/22/2021
Twitter
MLB
Algorithm
WAS/MIL UNDER
9 (-113)
Game
Loss
-1.10
08/22/2021
Twitter
MLB
Algorithm
PIT/STL OVER
4.5 (-108)
1st 5 Innings
Loss
-1.10
08/22/2021
Twitter
MLB
Algorithm
NYM/LAD OVER
4.5 (-108)
1st 5 Innings
Win
1.00
08/23/2021
Twitter
MLB
Algorithm
SEA/OAK OVER
4.5 (+105)
1st 5 Innings
Loss
-1.00
08/24/2021
Twitter
MLB
Algorithm
BAL/LAA OVER
6 (-105)
1st 5 Innings
Win
1.00
08/25/2021
Twitter
MLB
Algorithm
MIL/CIN UNDER
4 (+104)
1st 5 Innings
Win
1.00
08/27/2021
Twitter
MLB
Algorithm
CHC/CWS UNDER
5 (-104)
1st 5 Innings
Loss
-1.00
08/27/2021
Twitter
MLB
Algorithm
CHC/CWS UNDER
9 (+104)
Game
Loss
-1.00
08/27/2021
Twitter
MLB
Algorithm
PHI/AZ UNDER
8.5 (+103)
Game
Loss
-1.00
08/28/2021
Twitter
Horses
Algorithm
Royal Flag over Harvey's Lil Goil
104
Race
Win
1.00
Qual
08/28/2021
Twitter
MLB
Algorithm
STL/PIT OVER
4.5 (+102)
1st 5 Innings
Win
1.00
08/28/2021
Twitter
MLB
Algorithm
PHI/AZ UNDER
5 (-119)
Game
Win
1.00
08/29/2021
Twitter
MLB
Algorithm
SF/ATL OVER
0.5 (-116)
1st Inning
Loss
-1.20
v1
08/30/2021
Twitter
MLB
Algorithm
STL/CIN OVER
9.5 (+104)
Game
Loss
-1.00
08/31/2021
Twitter
MLB
Algorithm
CHC/MIN UNDER
5 (-101)
1st 5 Innings
Win
1.00
08/31/2021
Twitter
MLB
Algorithm
CHC/MIN UNDER
9.5 (-110)
Game
Win
1.00
09/01/2021
Twitter
MLB
Algorithm
NYY/LAA UNDER
4.5 (-120)
1st 5 Innings
Win
1.00
09/01/2021
Twitter
MLB
Algorithm
NYY/LAA UNDER
8.5 (-109)
Game
Win
1.00
09/02/2021
Twitter
Horses
Algorithm
Mubtadaa over Deferred Taxes
-122
Race
Win
1.00
09/03/2021
Twitter
MLB
Algorithm
TEX/LAA UNDER
8 (-120)
Game
Win
1.00
09/03/2021
Twitter
Horses
Algorithm
Prince of Pharoahs over Work Out
-135
Race
Win
1.00
09/04/2021
Twitter
MLB
Algorithm
CWS/KC UNDER
8.5 (-107)
Game
Loss
-1.10
09/05/2021
Twitter
Horses
Algorithm
High Limit Room over Uncle's Gem
-115
Race
Win
1.00
09/05/2021
Twitter
MLB
Algorithm
CWS/KC UNDER
4.5 (-110)
1st 5 Innings
Win
1.00
09/05/2021
Twitter
MLB
Algorithm
CWS/KC UNDER
8.5 (-102)
Game
Win
1.00
09/06/2021
Twitter
MLB
Algorithm
CHC/CIN UNDER
8 (+100)
Game
Win
1.00
09/06/2021
Twitter
Horses
Algorithm
Abaan over Conglomerate
-108
Race
Win
1.00
09/07/2021
Twitter
MLB
Algorithm
PHI/MIL UNDER
0.5 (-111)
1st Inning
Win
1.00
09/07/2021
Twitter
MLB
Algorithm
PHI/MIL UNDER
8 (-107)
Game
Loss
-1.10
09/08/2021
Twitter
MLB
Algorithm
TB/BOS UNDER
5 (+100)
1st 5 Innings
Win
1.00
09/08/2021
Twitter
MLB
Algorithm
TB/BOS UNDER
9.5 (-101)
Game
Win
1.00
09/08/2021
Twitter
MLB
Algorithm
TOR/NYY OVER
10 (-104)
Game
Loss
-1.00
09/09/2021
Twitter
MLB
Algorithm
TOR/NYY OVER
9.5 (-103)
Game
Win
1.00
09/10/2021
Twitter
MLB
Algorithm
LAA/HOU UNDER
4 (-115)
1st 5 Innings
Loss
-1.20
09/10/2021
Twitter
MLB
Algorithm
LAA/HOU UNDER
7.5 (-101)
Game
Loss
-1.00
09/11/2021
Twitter
MLB
Algorithm
TB/DET UNDER
9 (-107)
Game
Push
0.00
09/12/2021
Twitter
MLB
Algorithm
TB/DET UNDER
9 (-110)
Game
Loss
-1.10
09/12/2021
Twitter
NFL
Algorithm
Cincinnati
0.5 (-133)
Game
Win
1.00
09/13/2021
Twitter
MLB
Algorithm
BOS/SEA UNDER
8 (-103)
Game
Loss
-1.00
09/13/2021
Twitter
MLB
Algorithm
Grand Salami UNDER
72.5 (-113)
Game
Win
1.00
09/14/2021
Twitter
MLB
Algorithm
TB/TOR UNDER
9 (-110)
Game
Win
1.00
09/15/2021
Twitter
MLB
Algorithm
HOU/TEX UNDER
4.5 (-101)
1st 5 Innings
Loss
-1.00
09/15/2021
Twitter
MLB
Algorithm
HOU/TEX UNDER
9 (-111)
Game
Push
0.00
09/16/2021
Twitter
MLB
Algorithm
HOU/TEX UNDER
4.5 (-115)
1st 5 Innings
Loss
-1.20
09/16/2021
Twitter
MLB
Algorithm
HOU/TEX UNDER
8.5 (-101)
Game
Loss
-1.00
09/16/2021
Twitter
MLB
Algorithm
CIN/PIT UNDER
8 (103)
Game
Win
1.00
09/17/2021
Twitter
MLB
Algorithm
CWS/TEX UNDER
4.5 (-110)
Game
Loss
-1.10
09/17/2021
Twitter
MLB
Algorithm
CWS/TEX UNDER
8.5 (+104)
Game
Win
1.00
09/18/2021
Twitter
MLB
Algorithm
OAK/LAA UNDER
4.5 (+100)
1st Half
Win
1.00
09/18/2021
Twitter
MLB
Algorithm
OAK/LAA UNDER
9 (-103)
Game
Win
1.00
09/19/2021
Twitter
NFL
Algorithm
Jacksonville
0.5 (-116)
1st Quarter
Win
1.00
09/19/2021
Twitter
MLB
Algorithm
LAD/CIN OVER
4.5 (-110)
1st 5 Innings
Win
1.00
09/19/2021
Twitter
MLB
Algorithm
LAD/CIN OVER
9 (-108)
Game
Win
1.00
09/18/2021
Twitter
MLB
Algorithm
CIN/PIT OVER
5 (-105)
1st 5 Innings
Win
1.00
09/21/2021
Twitter
MLB
Algorithm
WAS/MIA UNDER
4.5 (-125)
1st 5 Innings
Win
1.00
09/22/2021
Twitter
MLB
Algorithm
ATL/AZ OVER
9.5 (+104)
Game
Win
1.00
09/23/2021
Twitter
MLB
Algorithm
SF/SD UNDER
4 (-105)
1st 5 Innings
Loss
-1.10
09/23/2021
Twitter
MLB
Algorithm
HOU/LAA UNDER
8.5 (+100)
Game
Win
1.00
09/24/2021
Twitter
MLB
Algorithm
NYY/BOS UNDER
4.5 (-112)
1st 5 Innings
Loss
-1.10
09/25/2021
Twitter
MLB
Algorithm
ATL/SD UNDER
4.5 (-110)
Game
Loss
-1.10
09/25/2021
Twitter
MLB
Algorithm
ATL/SD UNDER
8.5 (-101)
Game
Loss
-1.00
09/26/2021
Twitter
NFL
Algorithm
Detroit
0.5 (106)
1st Quarter
Win
1.00
09/28/2021
Twitter
MLB
Algorithm
CHC/PIT UNDER
4.5 (-115)
1st 5 Innings
Loss
-1.20
09/28/2021
Twitter
MLB
Algorithm
CIN/CWS UNDER
5 (-115)
1st 5 Innings
Win
1.00
09/28/2021
Twitter
MLB
Algorithm
CIN/CWS UNDER
9 (-103)
Game
Win
1.00
09/29/2021
Twitter
MLB
Algorithm
CHC/PIT UNDER
4.5 (-105)
1st 5 Innings
Win
1.00
09/29/2021
Twitter
MLB
Algorithm
CHC/PIT UNDER
8.5 (-101)
Game
Win
1.00
09/29/2021
Twitter
MLB
Algorithm
OAK/SEA UNDER
4 (-115)
1st 5 Innings
Win
1.00
09/30/2021
Twitter
MLB
Algorithm
MIL/STL OVER
0.5 (-120)
1st Inning
Loss
-1.20
v1
09/30/2021
Twitter
MLB
Algorithm
MIL/STL OVER
4.5 (-115)
1st 5 Innings
Win
1.00
09/30/2021
Twitter
Horses
Algorithm
Flashing Red over Equal Measure
-104
Race
Loss
-1.00
10/01/2021
Twitter
MLB
Algorithm
LAA/SEA UNDER
0.5 (-114)
1st Inning
Win
1.00
v1
10/01/2021
Twitter
MLB
Algorithm
LAA/SEA UNDER
4 (-105)
1st 5 Innings
Win
1.00
10/02/2021
Twitter
MLB
Algorithm
OAK/HOU UNDER
0.5 (+105)
1st Inning
Loss
-1.00
v1
10/02/2021
Twitter
MLB
Algorithm
OAK/HOU UNDER
5 (-110)
1st 5 Innings
Loss
-1.10
10/03/2021
Twitter
NFL
Algorithm
Philadelphia
0.5 (-107)
1st Quarter
Win
1.00
10/03/2021
Twitter
MLB
Algorithm
TB/NYY UNDER
0.5 (+104)
1st Inning
Win
1.00
v1
10/03/2021
Twitter
MLB
Algorithm
TB/NYY UNDER
5 (-103)
1st 5 Innings
Win
1.00
10/05/2021
Twitter
MLB
Algorithm
NYY/BOS UNDER
4 (-105)
1st 5 Innings
Win
1.00
10/07/2021
Twitter
MLB
Algorithm
CWS/HOU UNDER
0.5 (-112)
1st Inning
Win
1.00
v1
10/10/2021
Twitter
MLB
Algorithm
TB/BOS UNDER
0.5 (-104)
1st Inning
Loss
-1.00
v1
10/10/2021
Twitter
NFL
Algorithm
Philadelphia
0.5 (-130)
1st Quarter
Loss
-1.30
10/11/2021
Twitter
MLB
Algorithm
TB/BOS UNDER
0.5 (+103)
1st Inning
Win
1.00
v1
10/13/2021
Twitter
NHL
Algorithm
VAN/EDM OVER
6.5 (-110)
Game
Loss
-1.10
10/13/2021
Twitter
NHL
Algorithm
WPG/ANA OVER
1.5 (-103)
1st Period
Win
1.00
10/14/2021
Twitter
NHL
Algorithm
TOR/OTT OVER
6.5 (+107)
Game
Loss
-1.00
10/14/2021
Twitter
NHL
Algorithm
Grand Salami OVER
53.5 (-103)
Game
Win
1.00
10/15/2021
Twitter
MLB
Algorithm
BOS/HOU UNDER
4.5 (-120)
1st 5 Innings
Win
1.00
10/15/2021
Twitter
NHL
Algorithm
MIN/ANA OVER
5.5 (-107)
Game
Loss
-1.10
10/16/2021
Twitter
MLB
Algorithm
BOS/HOU UNDER
0.5 (-101)
1st Inning
Loss
-1.00
v1
10/16/2021
Twitter
NHL
Algorithm
STL/COL UNDER
5.5 (-105)
Game
Loss
-1.10
10/16/2021
Twitter
NHL
Algorithm
STL/COL UNDER
1.5 (+100)
1st Period
Win
1.00
10/17/2021
Twitter
NFL
Algorithm
Cleveland
-0.5 (+101)
1st Quarter
Loss
-1.00
10/18/2021
Twitter
MLB
Algorithm
HOU/BOS UNDER
0.5 (+105)
1st Inning
Win
1.10
v1
10/19/2021
Twitter
NHL
Algorithm
FL/TB UNDER
6 (-102)
Game
Win
1.00
10/20/2021
Twitter
NHL
Algorithm
HOU/BOS UNDER
5.5 (-121)
1st 5 Innings
Win
1.00
10/20/2021
Twitter
NHL
Algorithm
STL/VGK UNDER
5.5 (+107)
Game
Win
1.10
10/21/2021
Twitter
NBA
Algorithm
LAC/GSW UNDER
228
Game
Push
0.00
10/22/2021
Twitter
NHL
Algorithm
BOS/BUF OVER
5.5 (-111)
Game
Loss
-1.10
10/22/2021
Twitter
MLB
Algorithm
BOS/HOU UNDER
0.5 (-101)
1st Inning
Loss
-1.00
v1
10/22/2021
Twitter
NBA
Algorithm
IND/WAS UNDER
228
Game
Loss
-1.10
10/23/2021
Twitter
NBA
Algorithm
MIA/IND UNDER
223.5
Game
Win
1.00
10/23/2021
Twitter
NHL
Algorithm
DET/MON OVER
5.5 (+102)
Game
Win
1.00
10/23/2021
Twitter
NHL
Algorithm
NYI/AZ OVER
1.5 (+105)
1st Period
Loss
-1.00
10/24/2021
Twitter
NHL
Algorithm
DET/CHI OVER
6 (+107)
Game
Win
1.00
10/24/2021
Twitter
NBA
Algorithm
ORL/NYK OVER
214.5
Game
Loss
-1.10
10/24/2021
Twitter
NFL
Algorithm
NY Jets
2.5
1st Quarter
Loss
-1.10
10/25/2021
Twitter
NBA
Algorithm
MIL/IND UN
230
Game
Win
1.00
10/26/2021
Twitter
NHL
Algorithm
VGK/COL UNDER
1.5 (+116)
1st Period
Loss
-1.00
10/26/2021
Twitter
MLB
Algorithm
ATL/HOU UNDER
0.5 (-118)
1st Inning
Loss
-1.20
v1
10/27/2021
Twitter
NBA
Algorithm
MIN/MIL OVER
230
Game
Loss
-1.10
10/27/2021
Twitter
NHL
Algorithm
VGK/DAL UNDER
5.5 (-120)
Game
Win
1.00
10/27/2021
Twitter
NHL
Algorithm
VGK/DAL UNDER
1.5 (-114)
1st Period
Loss
-1.10
10/28/2021
Twitter
NHL
Algorithm
CAL/PIT UNDER
5.5 (-105)
Game
Win
1.00
10/28/2021
Twitter
NHL
Algorithm
PHI/VAN OVER
1.5 (-140)
1st Period
Win
1.00
10/29/2021
Twitter
MLB
Algorithm
HOU/ATL UNDER
0.5 (-100)
1st Inning
Win
1.00
v2 FADE
10/30/2021
Twitter
NBA
Algorithm
BOS/WAS UNDER
223.5
Game
Loss
-1.10
10/30/2021
Twitter
NBA
Algorithm
TOR/IND UNDER
212.5
Game
Win
1.00
10/30/2021
Twitter
NHL
Algorithm
DET/TOR OVER
6 (-103)
Game
Win
1.00
10/30/2021
Twitter
NHL
Algorithm
Grand Salami UNDER
60.5 (-104)
Game
Win
1.00
10/31/2021
Twitter
NHL
Algorithm
CBJ/NJ OVER
1.5 (-110)
1st Period
Win
1.00
10/31/2021
Twitter
NFL
Algorithm
Carolina
0.5 (-130)
1st Quarter
Win
1.00
11/01/2021
Twitter
NBA
Algorithm
DEN/MEM UNDER
216
Game
Win
1.00
11/01/2021
Twitter
NHL
Algorithm
WAS/TB UNDER
1.5 (+115)
1st Period
Win
1.20
11/02/2021
Twitter
NHL
Algorithm
BUF/SJS OVER
6 (+104)
Game
Win
1.00
11/02/2021
Twitter
NBA
Algorithm
MIL/DET OVER
211.5
Game
Loss
-1.10
11/02/2021
Twitter
NBA
Algorithm
HOU/LAL OVER
217
Game
Win
1.00
11/02/2021
Twitter
MLB
Algorithm
ATL/HOU OVER
0.5 (-119)
1st Inning
Loss
-1.20
v1
11/03/2021
Twitter
NBA
Algorithm
TOR/WAS UNDER
212
Game
Win
1.00
11/04/2021
Twitter
NHL
Algorithm
NYI/MTL OVER
1.5 (+100)
Game
Loss
-1.00
11/04/2021
Twitter
NBA
Algorithm
OKC/LAL OVER
217
Game
Loss
-1.10
11/05/2021
Twitter
NHL
Algorithm
NAS/VAN OVER
5.5 (-105)
Game
Loss
-1.10
11/05/2021
Twitter
NHL
Algorithm
Grand Salami OVER
28.5 (-115)
Game
Win
1.00
11/05/2021
Twitter
NBA
Algorithm
NYK/MIL OVER
217
Game
Loss
-1.10
11/06/2021
Twitter
NHL
Algorithm
COL/CBJ UNDER
5.5 (-120)
Game
Loss
-1.20
11/06/2021
Twitter
NHL
Algorithm
COL/CBJ UNDER
1.5 (-110)
1st Period
Loss
-1.10
11/06/2021
Twitter
NBA
Algorithm
HOU/DEN OVER
217
Game
Loss
-1.10
11/06/2021
Twitter
NBA
Algorithm
LAL/POR OVER
222
Game
Loss
-1.10
11/07/2021
Twitter
NBA
Algorithm
CLE/NYK OVER
209.5
Game
Win
1.00
11/07/2021
Twitter
NHL
Algorithm
DAL/VAN OVER
1.5 (+107)
1st Period
Loss
-1.00
11/07/2021
Twitter
NFL
Algorithm
Carolina
0.5 (-140)
1st Quarter
Win
1.00
11/08/2021
Twitter
NHL
Algorithm
FL/NYR UNDER
5.5 (+100)
Game
Loss
-1.00
11/08/2021
Twitter
NBA
Algorithm
ATL/GSW OVER
221.5
Game
Win
1.00
11/09/2021
Twitter
NCAAB
Algorithm
Stony Brook/GMason OVER
66.5
1st Half
Loss
-1.10
11/09/2021
Twitter
NCAAB
Algorithm
Portland/ASU OVER
156.5
Game
Loss
-1.10
11/09/2021
Twitter
NHL
Algorithm
SJ/CGY UNDER
5.5 (+100)
Game
Win
1.00
11/09/2021
Twitter
NHL
Algorithm
PIT/CHI UNDER
1.5 (+118)
1st Period
Win
1.20
11/10/2021
Twitter
NBA
Algorithm
MIA/LAL OVER
214.5
Game
11/10/2021
Twitter
NCAAB
Algorithm
Idaho/LBSU OVER
69
1st Half
Win
1.00
11/10/2021
Twitter
NBA
Algorithm
MIA/LAL OVER
214.5
Game
Win
1.00
11/10/2021
Twitter
NCAAB
Algorithm
Idaho/LBSU OVER
69
1st Half
Win
1.00
11/11/2021
Twitter
NCAAB
Algorithm
Air Force/S Dakota UNDER
62.5
1st Half
Win
1.00
11/11/2021
Twitter
NCAAB
Algorithm
Air Force/S Dakota UNDER
130.5
Game
Win
1.00
11/11/2021
Twitter
NHL
Algorithm
FL/PITT UNDER
6 (-103)
Game
Win
1.00
11/11/2021
Twitter
NHL
Algorithm
EDM/BOS UNDER
1.5 (+120)
1st Period
Loss
-1.00
11/12/2021
Twitter
NBA
Algorithm
NYK/CHA OVER
223.5
Game
Loss
-1.10
11/12/2021
Twitter
NHL
Algorithm
WAS/CBJ UNDER
5.5 (-105)
Game
Loss
-1.10
11/12/2021
Twitter
NHL
Algorithm
WAS/CBJ UNDER
1.5 (+101)
1st Half
Loss
-1.00
11/12/2021
Twitter
NCAAB
Algorithm
Army/Duke UNDER
142.5
Game
Win
1.00
11/13/2021
Twitter
NHL
Algorithm
FL/TB UNDER
5.5 (-102)
Game
Win
1.00
11/13/2021
Twitter
NHL
Algorithm
FL/TB UNDER
1.5 (+100)
1st Period
Win
1.00
11/13/2021
Twitter
NCAAB
Algorithm
Davidson/SF UNDER
142
Game
Win
1.00
11/14/2021
Twitter
NCAAB
Algorithm
UNC Ash/Tenn Chat UNDER
140
Game
Win
1.00
11/14/2021
Twitter
NBA
Algorithm
SAS/LAL OVER
219
Game
Win
1.00
11/14/2021
Twitter
NHL
Algorithm
EDM/STL UNDER
1.5 (120)
1st Period
Loss
-1.00
11/14/2021
Twitter
NFL
Algorithm
Carolina
3 (-110)
1st Quarter
Win
1.00
11/15/2021
TSP Daily Briefing
Tennis
Algorithm
Swiatek
164
Game
Win
1.60
11/15/2021
Twitter
NCAAB
Algorithm
Denver/IUPUI UNDER
61.5
1st Half
Win
1.00
11/15/2021
Twitter
NBA
Algorithm
HOU/MEM OVER
219
Game
Win
1.00
11/16/2021
Twitter
NHL
Algorithm
CAR/VGK UNDER
1.5 (+106)
1st Period
Loss
-1.00
11/16/2021
TSP Daily Briefing
NCAAF
Algorithm
WMich/EMich UNDER
66
Game
Win
1.00
11/17/2021
Twitter
NCAAB
Algorithm
IUPUI/UTSA UNDER
132
Game
Win
1.00
11/17/2021
Twitter
NBA
Algorithm
IND/DET OVER
211
Game
Loss
-1.10
11/17/2021
Twitter
NHL
Algorithm
WAS/LAK UNDER
1.5 (-106)
1st Period
Win
1.00
11/18/2021
Twitter
NCAAB
Algorithm
Davidson/New Mexico UNDER
62.5
1st Half
Win
1.00
11/18/2021
Twitter
NHL
Algorithm
WPG/EDM UNDER
1.5 (+119)
1st Period
Win
1.00
11/18/2021
Twitter
NHL
Algorithm
Grand Salami UNDER
64.5
Game
Win
1.00
11/18/2021
TSP Daily Briefing
NCAAB
Algorithm
UT Arlington/N Texas UNDER
128
Game
Win
1.00
11/19/2021
TSP Daily Briefing
NBA
Algorithm
Sacramento
-3.5
Game
Loss
-1.10
11/19/2021
Twitter
NCAAB
Algorithm
GA/GTech UNDER
137
Game
Loss
-1.10
11/19/2021
Twitter
NBA
Algorithm
OKC/MIL OVER
214.5
Game
Loss
-1.10
11/20/2021
Twitter
NHL
Algorithm
NJ/TB UNDER
1.5 (+103)
1st Period
Loss
-1.00
11/20/2021
Twitter
NCAAB
Algorithm
Austin Peay/Dayton UNDER
128.5
Game
Loss
-1.10
11/20/2021
Twitter
NBA
Algorithm
MEM/MIN OVER
220
Game
Win
1.00
11/20/2021
TSP Daily Briefing
NCAAB
Algorithm
Marist
-2.5
Game
Win
1.00
11/21/2021
Twitter
NBA
Algorithm
LAL/DET OVER
209
Game
Win
1.00
11/21/2021
Twitter
NHL
Algorithm
AZ/LAK OVER
5.5 (+105)
Game
Loss
-1.00
11/21/2021
Twitter
NHL
Algorithm
WAS/SEA UNDER
1.5 (-115)
1st Period
Loss
-1.20
11/21/2021
TSP Daily Briefing
NCAAB
Algorithm
Colorado St
-3
Game
Win
1.00
11/22/2021
TSP Daily Briefing
NFL
Algorithm
NY Giants
6.5
1st Half
Loss
-1.10
11/22/2021
Twitter
NBA
Algorithm
OKC/ATL OVER
213
Game
Win
1.00
11/22/2021
Twitter
NCAAB
Algorithm
Valpo/Jacksonville St UNDER
59
1st Half
Loss
-1.10
11/22/2021
Twitter
NCAAB
Algorithm
UMKC/Idaho St UNDER
122.5
Game
Loss
-1.10
11/22/2021
Twitter
NHL
Algorithm
CBJ/BUF OVER
5.5 (-120)
Game
Win
1.00
11/22/2021
Twitter
NHL
Algorithm
CBJ/BUF OVER
1.5 (-122)
1st Period
Win
1.00
11/23/2021
Twitter
NHL
Algorithm
PHI/TB UNDER
5.5 (-105)
Game
Win
1.00
11/23/2021
Twitter
NHL
Algorithm
PHI/TB UNDER
1.5 (-101)
1st Period
Win
1.00
11/23/2021
TSP Daily Briefing
NCAAB
Algorithm
Southern Utah
2
Game
Win
1.00
11/24/2021
TSP Daily Briefing
NCAAB
Algorithm
VCU
5.5
Game
Win
1.00
11/24/2021
Twitter
NCAAB
Algorithm
Cal Baptist UNDER
138.5
Game
Win
1.00
11/24/2021
Twitter
NHL
Algorithm
CAR/SEA UNDER
1.5 (+106)
1st Period
Win
1.00
11/24/2021
Twitter
NBA
Algorithm
LAL/IND OVER
219
Game
Win
1.00
11/25/2021
Twitter
NCAAB
Algorithm
Dayton/Miami UNDER
64
1st Half
Win
1.00
11/25/2021
Twitter
NCAAB
Algorithm
Ill-Chi//Hawaii UNDER
132.5
Game
Loss
-1.10
11/26/2021
TSP Daily Briefing
NCAAB
Algorithm
Florida A&M
12.5
Game
Win
1.00
11/26/2021
Twitter
NBA
Algorithm
SAC/LAL OVER
228
Game
Win
1.00
11/26/2021
Twitter
NHL
Algorithm
COL/DAL UNDER
1.5 (+108)
1st Period
Loss
-1.00
11/26/2021
Twitter
NHL
Algorithm
COL/DAL UNDER
5.5 (-105)
Game
Win
1.00
11/26/2021
Twitter
NCAAB
Algorithm
Gonzaga/Duke UNDER
154.5
Game
Loss
-1.10
11/27/2021
Twitter
NCAAB
Algorithm
Idaho St/Air Force UNDER
57
1st Half
Win
1.00
11/27/2021
Twitter
NCAAB
Algorithm
Idaho St/Air Force UNDER
121.5
Game
Win
1.00
11/27/2021
Twitter
NBA
Algorithm
Charlotte/Houston OVER
225
Game
Win
1.00
11/27/2021
Twitter
NHL
Algorithm
Nashville/Colorado UNDER
6 (-108)
Game
Loss
-1.10
11/27/2021
TSP Daily Briefing
NCAAB
Algorithm
UT Arlington
16.5
Game
Loss
-1.10
11/28/2021
Twitter
NBA
Algorithm
DET/LAL OVER
215
Game
Win
1.00
11/28/2021
Twitter
NHL
Algorithm
TB/MIN UNDER
1.5 (+105)
1st Period
Loss
-1.00
11/28/2021
Twitter
NHL
Algorithm
TB/MIN UNDER
5.5 (-110)
Game
Loss
-1.10
11/28/2021
Twitter
NCAAB
Algorithm
Morgan/Grambling OVER
144.5
Game
Loss
-1.10
11/28/2021
Twitter
NFL
Algorithm
San Francisco
-0.5 (+105)
1st Quarter
Loss
-1.00
11/28/2021
TSP Daily Briefing
NCAAB
Algorithm
James Madison
-1
Game
Win
1.00
11/29/2021
Twitter
NBA
Algorithm
CHA/CHI OVER
225.5
Game
Win
1.00
11/29/2021
Twitter
NHL
Algorithm
PIT/CGY UNDER
5.5 (-110)
Game
Win
1.00
11/29/2021
TSP Daily Briefing
NCAAB
Algorithm
Canisius
-2
Game
Loss
-1.10
11/30/2021
Twitter
NBA
Algorithm
NYK/BKL OVER
216
Game
Win
1.00
11/30/2021
Twitter
NHL
Algorithm
WAS/FL UNDER
6 (-104)
Game
Loss
-1.00
11/30/2021
Twitter
NCAAB
Algorithm
DAVID/CHAR UNDER
131.5
Game
Loss
-1.10
11/30/2021
TSP Daily Briefing
NCAAB
Algorithm
Nebraska Omaha
1.5
Game
Loss
-1.10
12/01/2021
Twitter
NBA
Algorithm
DEN/ORL UNDER
208
Game
Loss
-1.10
12/01/2021
Twitter
NCAAB
Algorithm
WIS/GTECH UNDER
131.5
Game
Loss
-1.10
12/01/2021
Twitter
NHL
Algorithm
PIT/EDM UNDER
1.5 (+116)
1st Period
Loss
-1.00
12/02/2021
Twitter
NHL
Algorithm
NJ/MIN UNDER
6 (-105)
Game
Loss
-1.10
12/02/2021
Twitter
NCAAB
Algorithm
LAMAR/MSST UNDER
133.5
Game
Loss
-11.00
12/02/2021
Twitter
NBA
Algorithm
MIL/TOR OVER
215.5
Game
Loss
-1.10
12/02/2021
TSP Daily Briefing
NFL
Algorithm
Dallas
4.5
Game
Win
1.00
12/03/2021
Twitter
NCAAB
Algorithm
Colgate/Northeastern UNDER
133.5
Game
Loss
-1.10
12/03/2021
Twitter
NHL
Algorithm
SEA/EDM UNDER
1.5 (+126)
1st Period
Loss
-1.00
12/03/2021
Twitter
NBA
Algorithm
Orlando/Houston OVER
216
Game
Win
1.00
12/04/2021
Twitter
NCAAB
Algorithm
Inc Word/Ab Chr UN
134.5
Game
Loss
-1.10
12/04/2021
Twitter
NHL
Algorithm
TOR/MIN UNDER
1.5 (+110)
Game
Win
1.10
12/04/2021
Twitter
NHL
Algorithm
TOR/MIN UNDER
6 (-115)
Game
Loss
-1.20
12/04/2021
TSP Daily Briefing
NCAAF
Algorithm
Iowa
11
Game
Loss
-1.10
12/05/2021
Twitter
NHL
Algorithm
CGY/VGK UNDER
1.5 (+100)
1st Period
Win
1.00
12/05/2021
Twitter
NHL
Algorithm
CGY/VGK UNDER
5.5 (+102)
Game
Win
1.00
12/05/2021
Twitter
NCAAB
Algorithm
Denver/Texas St UNDER
131
Game
Win
1.00
12/05/2021
TSP Daily Briefing
NFL
Algorithm
Baltimore
-4
Game
Loss
-1.10
12/06/2021
Twitter
NCAAB
Algorithm
Illinois/Iowa UNDER
152
Game
Loss
-1.10
12/06/2021
Twitter
NBA
Algorithm
Orlando/Golden St OVER
215.5
Game
Win
1.00
12/06/2021
Twitter
NHL
Algorithm
ANA/WAS UNDER
1.5 (+106)
1st Period
Win
1.10
12/06/2021
Twitter
NHL
Algorithm
ANA/WAS UNDER
5.5 (+110)
Game
Loss
-1.00
12/06/2021
TSP Daily Briefing
NFL
Algorithm
New England/Buffalo OVER
41
Game
Loss
-1.10
12/07/2021
Twitter
NCAAB
Algorithm
NDAKST/MONTST UN
133.5
Game
Win
1.00
12/07/2021
TSP Daily Briefing
NCAAB
Algorithm
Vermont
6.5
Game
Loss
-1.10
12/08/2021
Twitter
NCAAB
Algorithm
Wagner/Penn St UNDER
127.5
Game
Loss
-1.10
12/08/2021
Twitter
NHL
Algorithm
COL/NYR UNDER
6 (+100)
Game
Loss
-1.10
12/08/2021
Twitter
NBA
Algorithm
OKC/TOR OVER
209.5
Game
Win
1.00
12/08/2021
TSP Daily Briefing
NCAAB
Algorithm
Indiana
4
Game
Loss
-1.10
12/09/2021
Twitter
NBA
Algorithm
LAL/MEM OVER
222.5
Game
Loss
-1.10
12/09/2021
Twitter
NCAAB
Algorithm
GCanyon/ASU UNDER
130
Game
Win
1.00
12/09/2021
TSP Daily Briefing
NCAAB
Algorithm
Iowa
-4
Game
Loss
-1.10
12/10/2021
Twitter
NCAAB
Algorithm
GB/UMKC UNDER
126.5
Game
Win
1.00
12/10/2021
Twitter
NHL
Algorithm
NSH/NJD OVER
6 (-110)
Game
Loss
-1.10
12/10/2021
TSP Daily Briefing
NHL
Algorithm
Philadelphia
188
Game
Win
1.90
12/11/2021
TSP Daily Briefing
NBA
Algorithm
Denver
-1.5
Game
Win
1.00
12/12/2021
TSP Daily Briefing
NFL
Algorithm
Buffalo/TB OVER
54.5
Game
Win