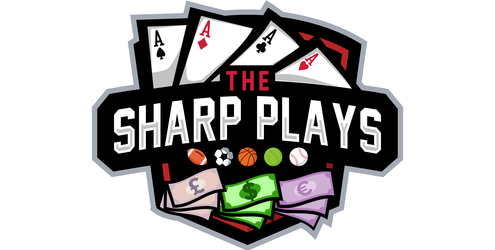 TSP LIVE SUBSCRIPTIONS AVAILABLE @ https://TSP.Live/tsp-live

The TSP Live subscriber tutorial is available at https://www.youtube.com/watch?v=uPvXLidUC9M
Recap & Week Ahead – The previous two weekends saw only two combined TSP Live sharp alerts and achieved an 0-2 result. The past weekend saw a little more quality and value in the pricing with sharps more active, and sharp alerts in TSP Live went 3-0! Patience is key and waiting for your moments is essential. Not every day is a good day to bet…neither is every week or weekend. Wait for your moments and strike! When the markets are cloudy or the setup not proper…it's OK to probe with a bet here or there, but keep the risk light and minimize losses if it is cold. If you can be patient in your wagering you will see an immediate increase in your performance.
If you are looking for expanded premium sports content, don't forget to check out TSP Live! Signup is at https://TSP.Live/tsp-live. Options ranging from 7 days, 1 month, 6 months, and up to 1 year are available.
The Financial Market Analytics (FMA) subscription is in its fourth year providing regular financial commentary, market analytics (including the new Path Predictor charts) and trade setups. FMA access is part of the All-Inclusive subscription, or can be purchased as a separate subscription each month. For more details, visit TSP.Live/fma.
As always thank you for your support through the premium sports and trading content! Your subscriptions support everything I do at The Sharp Plays (free & paid), expand the content and technology utilized, and support things important to TSP. I am continually grateful for your support! The Sharp Plays would not be here without you!
Lastly, don't forget about the TSP Telegram channels (Sports, Trading & Twitter)! For details on each channel and how to join them, visit https://thesharpplays.com/tsp-telegram-channel/.
Now let's get into this week's action…
---
Early Sharp Buy (5-6-1 for -0.5 units) – In this section of the newsletter I look for what wager is seeing the cleanest and largest sharp buy at this point in the week. The section is graded based on the result of the play here, however this play can be used for a few things. We have seen situations whereby the newsletter's early buy sees counter buying later in the week. These reverse buys have shown to be VERY STRONG and profitable to follow. So, keep the below game and wager in mind as the week goes along, even if you aren't interested in the action now.

For the week ahead, the Early Sharp Buy is TCU +10 over Oklahoma. My concern here is while there is sharp money at +10, the vast majority of it is at +13 down to +11. So, it is the clear early sharp buy by a mile, but the minimal line value is a concern. Just a heads-up to be cautious or perhaps look to use in-play if possible. Regardless of all that, I cannot deny that the cleanest Early Sharp Buy is TCU +10!
---
Early Algorithm Look (5-7-0 for -2.7 units) – The section here is quite simple. I run my favorite NFL & NCAAF side & totals algorithms each week. I then post the play below that shows the most value out of the four programs.
The algorithm is showing the largest value this week on Texas Tech +13 over Texas. The algorithm is showing that this line should be Texas Tech +9.5 and we are getting +13 to give us 3.5 points of value!
---
Don't forget to visit TheSharpPlays.shop for the latest in TSP couture! Profits will be donated to charity as follows…
100% of all profits from any Robin Hood Club related purchases (two t-shirts with "RHC4LIFE" on them) will be donated to St. Jude Children's Hospital on a monthly basis.
50% of all profits from all other merchandise (non-RHC t-shirt, both hats, both the TSP Pint Glass and TSP coffee mug) will be donated to a different charity each month.
I hope you enjoy the items and they add a little something fun to your wardrobe or home decor…while at the same time benefitting some great charities along the way! Who doesn't want to drink from their TSP Pint glass when they are celebrating the next big win…or wear that TSP Essential T-shirt on a big NFL Sunday?!?!
Enjoy and thanks for the support! – TheSharpPlays.shop
---
My Handicapping (7-5-0 for +1.5 units) – I am going with Mississippi St +10 for the Egg Bowl on Thanksgiving night (Thursday for those outside the US). I usually cover NFL, but I don't know, this game just stands out to me. I think Ole Miss is the better team, but I have concerns with them going on the road here. It's obviously a big rivalry game, and Ole Miss has the better offense, but both teams have comparable defenses…which is to say, not much defense at all. So, I could see a shootout here, and I was thinking about the OVER, but I think this game will come down to who has the ball last…thereby a one score game. If it is a one score game then getting 10 is a very nice position to be in. So, I will take a shot on Mississippi St +10!
---
The Sharp Plays News & Reviews – Don't forget the Free Analytics at GoFastAndWin.com are updated on a daily basis. Just visit the website and click the "Analytics" link in the website menu and then the "Free Analytics" link on the drop down to view the new tables and content!
The Score Predictor Analytic is 12-7 on its selections so far! While I don't expect it to hit over 60% long-term, I do expect it to be a profitable grind and a nice tool to filter selections in your handicapping. Be sure to keep an eye on Twitter/X and Telegram each day for updates. TSP Live subscribers can view these tables right on the "Tables" links (Slim or Full) in the TSP Live Dashboard (https://TSP.Live/tsp-live-alerts)
I know, heavy demand for reviews, but time is a bit limited as I work on getting all this new content setup. I have several reviews in the pipe and ready to publish, just need to put the finishing touches on them. They will be coming!!
---
My Two Cents – Too many people fire wagers solely because it is the weekend. I get it…some people use the action to unwind. If you don't want to use gambling as a revenue stream, then firing like a true weekend warrior is all good…just be prepared that you are doing this for entertainment with little chance of long-term success. What type of gambler you want to be is an important choice you should make prior to any gambling adventure. You can't be both…it's not possible. When I step up to a craps or baccarat table, I have already accepted that it's for entertainment and I fully expect to lose. Why play? It's fun…the excitement of the big win, when the table gets hot…it's a nice adrenaline rush and that's basically what I am paying to enjoy. It's not about trying to make money. When I step up to a blackjack or poker table, or walk into the sports or horsebook, I am going there for a strategic purpose…to find an edge and extract money from the house. I may not win that session, but I expect that session to be a part of my long-term grinding of profit. Sometimes I lose, slightly more often I will win.
Professional bettors don't wager based on what day it is, what is on TV, what time of year it is, etc. Professional bettors wager for one reason…they feel they have an edge…some value in a wager. Professional bettors have no problem passing on both a Saturday and Sunday one weekend if there just isn't any good action for them to risk money on. Getting novice bettors to understand this aspect is always difficult. Novice, and even many intermediate bettors, feel if there is action on the card then there is opportunity. In theory, that's correct…there will be a winner and loser for the side and total for every game (or the occasional push). However, betting on a random game where there's no value or edge will give you the same long-term performance as if you used a coin toss to select the bet.
Professional bettors wager when they feel they have the best of it and pass when they do not. It's simple. However, many people see these so called "professionals" who sell their selections on various websites. Oddly enough, these "pros" seem to have action EVERY SINGLE DAY!! LOL! Yes, these folks will give you 1, 3, 5 or more unit rated selections on any given day…likely every day. Of course the reason has nothing to do with value. It's that if they do not have a selection to sell you then there is nothing for you to buy…and that effects their income. So, lo and behold, they will ALWAYS find you some action to risk money on each day.
True pro's don't have such motivation. Pro's are happy scanning the markets and if there is nothing that day they will go do some meditation, golf, fish, spend time with family, whatever. My goal with The Sharp Plays, and now the new Go Fast And Win podcast…with accompanying free analytics tables…is to teach you how to be a pro…with a few little degenerate twists.
Every single pro has some degenerate in them, so it is important to have a little outlet for those urges. For me, I have a degenerate bankroll for such wagers. At The Sharp Plays, I have two degenerate bankrolls. The first is the bankroll I use for the Go Fast And Win action. The bankroll is +9.7 units and it was started earlier this year with a 0.1 unit rollover. The other degenerate bankroll I have is in TSP Live. The current TSP Live degenerate bankroll is +2.9 units as of this morning. The profit in TSP Live, like the Go Fast And Win degenerate bankroll, was achieved starting with just 0.1 units of bankroll and then playing only house money. I know, +2.9 units or perhaps even +9.7 units doesn't sound like a lot, but most wagers are 0.1 units…and except for three days in 2023…the TSP Live Degenerate Bankroll has had action every single day. So, we aren't paying the mortgage with this money, but that's not the point of having a degenerate bankroll. The reason is to give us that action fix every single day, but without putting our primary bankroll at risk. We will see where the degenerate bankroll ends 2023, but regardless of where it ends, the benefit of such a bankroll should be evident. So far the degenerate bankrolls are providing action every day and we are playing solely with house money, something we have done for months now! Perhaps on New Year's Eve I will risk the entire bankroll on one wager…now I am sure that has your degenerate juices flowing, doesn't it?!?! LOL! See what I mean and see how fun a degenerate bankroll can be.
Now that we have a handle on the degenerate in ourselves, and are provided action every single day, hopefully the need for action will abate in your head. When it does, now you can concentrate on making material wagers only when the stars align for you. When you stop firing 1 unit or 0.50 unit bets using your primary bankroll just because it is Monday Night Football…or God forbid you go a Saturday without at least 3 units of risk…you will see a tremendous increase in your performance. Betting margins are thin, don't waste 1 unit betting Monday Night Football because it is Monday Night Football. Pro's don't operate that way, if you want to be one then perhaps you should not either.
The point of my story comes right back around to what I have been repeating over and over. The weekend of 11/4 & 11/5 along with the weekend of 11/11 and 11/12 saw a total of TWO TSP Live sharp alerts. I know this annoyed some of you who want The Sharp Plays to be [fill in the name of whatever handicapper you know who is always selling a selection package of multiple bets/opinions every single day] and firing a multitude of daily wagers. However, I just didn't see such risk warranted the previous two weekends based on the market action. So, I tightened the content and the sharp alerts went 0-2. Can't avoid losses, I just hope to minimize them. This past Saturday I did not have such concerns and I loosened the alert reporting up and it worked! TSP Live saw sharp alerts go 3-0! In one weekend the sharp alerts erased the performance of the previous two week's of sharp alerts AND provided a profit. It was achieved only because of patience, assessing the market action and only when the green light was there did I allow the content to proceed.
If you like action, and want to fire bets every day on your favorite sports, what I do and the way I operate likely won't work for you…perhaps even with my degenerate bankrolls. However, if you can be patient and are ready to grind like a pro…you and I should have a lot of fun together…and I promise you…the degenerate inside will get some fun action too!
That'll close out this week's newsletter for me! Thanks for giving the newsletter here a read today! Stay safe out there! I am always open to any feedback you may have. I might not listen to it, LOL, but I am open to it! 😉🤙🍀
Good luck in your action!
~ The Sharp Plays