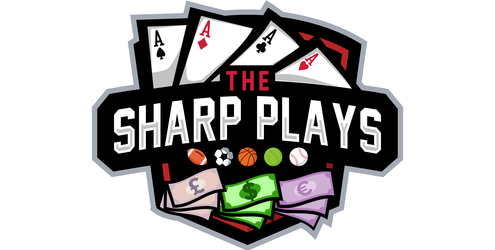 TSP LIVE SUBSCRIPTIONS AVAILABLE @ https://TSP.Live/tsp-live

The TSP Live subscriber tutorial was launched this week at https://www.youtube.com/watch?v=uPvXLidUC9M
Recap & Week Ahead – The TSP Newsletter is coming off a PERFECT 3-0 sweep last week for its selections! Let's hope we can keep the perfect run going for Week #3!!!
Overall how did the content perform? The first two weeks of NCAAF were rather straight forward and easy to navigate. The past weekend saw the most wagering content that I can remember ever coming out of TSP Live and The Sharp Plays for a Saturday. How did the content perform with all this volume? We gave up a little on Saturday graded content and then got it back on Sunday's graded content! Not every week will be so nice…there will be some we get cooked end to end (i.e. both Saturday and Sunday)…and then some we print money end to end. So, we will enjoy the grind this weekend and move on to the week ahead! We should see the content volume drop dramatically as both books and sharps adjust. Let's just hope the sharps adjust better than the books!
If you are looking for expanded premium sports content, don't forget to check out TSP Live! Signup is at https://TSP.Live/tsp-live. Options ranging from 7 days, 1 month, 6 months, and up to 1 year are available. TSP Live Analytics members have access to analytics & content such as the TSP Live Radar, KB Consensus (32-13-3 last season), the daily Degenerate Club Report, the Oddsmaker's Report alerts and more (CLICK HERE FOR RECORDS)! It's the Sports Information Buffet…and you have a front row seat! For more details or to signup for TSP Live Analytics click here or visit TSP.Live/tsp-live.
The Financial Market Analytics (FMA) subscription is in its fourth year providing regular financial commentary, market analytics (including the new Path Predictor charts) and trade setups. FMA access is part of the All-Inclusive subscription, or can be purchased as a separate subscription each month. For more details, visit TSP.Live/fma.
As always thank you for your support through the premium sports and trading content! Your subscriptions support everything I do at The Sharp Plays (free & paid), expand the content and technology utilized, and support things important to TSP. I am continually grateful for your support! The Sharp Plays would not be here without you!
Lastly, don't forget about the TSP Telegram channels (Sports, Trading & Twitter)! For details on each channel and how to join them, visit https://thesharpplays.com/tsp-telegram-channel/.
Now let's get into this week's action…
---
Early Sharp Buy (2-0-0 for +2.0 units) – In this section of the newsletter I look for what wager is seeing the cleanest and largest sharp buy at this point in the week. The section is graded based on the result of the play here, however this play can be used for a few things. We have seen situations whereby the newsletter's early buy sees counter buying later in the week. These reverse buys have shown to be VERY STRONG and profitable to follow. So, keep the below game and wager in mind as the week goes along, even if you aren't interested in the action now.

A perfect season underway for the Early Sharp Buy! For the week ahead, the cleanest Early Sharp Buy is TULSA +28 over Oklahoma. Not too much of a surprise here. I mean I never would have guessed this game, but sharp money was fading Oklahoma relatively decently this past week. Sharps bet SMU who really had that cover over Oklahoma going throughout most of the game until the end…when it matters…on a very late Oklahoma score. So, that cover result could likely lead to more value on Oklahoma's opponent as the book sets a higher price than perhaps deserved for Oklahoma. Whatever the reason may be though, this week's "Early Sharp Buy" is TULSA +28!
---
Early Algorithm Look (1-1-0 for -0.1 units) – The section here is quite simple. I run my favorite NFL & NCAAF side & totals algorithms each week. I then post the play below that shows the most value out of the four programs.
The hook made the difference and we cashed Baylor +7.5 for the algorithm last week. Let's keep that momentum going and get in the green. The algorithm is showing the best value of the week as MISSOURI +5 over Kansas St (nothing personal Kelly in Vegas). The algorithm calculates this line should be Kansas St -1 and instead it is -5…giving Missouri +5 a bonus of 4 points of value. Let's hope that value pays off! Early Algorithm Look is MISSOURI +5!
---
My Handicapping (1-1-0 for -0.1 units) – I provide the same disclaimer every year…I SUCK at handicapping. If it weren't for the information, tools and analytics that I can access and utilize, I would be like any old Joe. Thankfully, I have all those tools and assets which allow me to be a sports betting genius (we can all pretend…LOL)! However, for this section each week, the selection is just based on my handicapping of a game or price. I take pride in this section and want to end the season a winner! At a minimum, hopefully we have a few laughs.
I got a win!!! Thank you Dallas. That was about as easy as it could be! Let's hope this week's could be as easy. The easy winner I hope to see will be the LA RAMS +8 over San Francisco. Now, I sort of foretold of this selection in my video on YouTube that I released last night. To check that out and listen to that video breakdown, please CLICK HERE. Since posting the video the line for San Francisco went from -7 to -8. Part of this was due to a service announcing they were betting San Francisco, and then the sheep followed. Those sheep and their shepherd may cash a very easy winner on San Francisco, but this price seems way above where it should be to me. My algorithm prices this one at San Francisco -5.5, and we are getting +8 with the LA Rams. I had hoped for +7.5 in my video, now getting the 8 is even better. So, to save you the redundancy of what I said in the video yesterday, I'll keep it simple…a better price than my goal has arisen, so I am running with the LA RAMS +8!
---
The Sharp Plays Review – A brief review this week on YouTube's entrance into the Sunday Ticket business. It's a timely topic and buys me some time to develop some more advanced reviews. Overall, I thought the product performed well. I did not experience any technical issues, beyond having to set my location on my iPad which took me a second to figure out. It wasn't through the usual means. The app needed this so it could then blackout my local TV games. Once that was set, the rest was easy. I will say it was easier to navigate on my TV than it was on my iPad, but hopefully as feedback comes in, YouTube will adjust the user interfaces across all the platforms you can watch.
The one thing I liked about DirecTV's Sunday Ticket was the dedicated app that was just designed for Sunday Ticket. I enjoyed being able to use the DirecTV app to set the screen on my iPad or iPhone with up to four games in each corner and then be able to watch one main game on my TV at the same time. I did not have this ability with the YouTube app. Yes, I could watch from my iPad and TV simultaneous, but I could not create my own four game multi-view.
Yes, I did see they offered a multi-game view (varying combos of 2, 3 and 4 games), but the problem was, on the games I wanted to watch, one game on the multi-game view was always available locally…and thereby blacked out on YouTube. So, I really was watching three games on my TV out of a possible four with the fourth box on my screen being in black. It looked stupid, but hardly a major issue. If YouTube let me do the same as DirectTV, and pick my own games for the multi-view on my iPad, then I could watch a main 5th game on my TV…you know, something exciting like the Indianapolis Colts…that would have been better and optimal!
I will say the prepackaged multi-view combinations were nice on the TV, something DirectTV did not really cover well. If I recall, DirecTV just had one multi-view offering all the games on Sunday Ticket that were not blacked out for you and that was it. So, the YouTube TV multi-views offered more options and performed well. I could pick 2,3 and 4 game combos. However, because some of these multi-views had blacked out games, I wish I could have been able to choose the games I wanted on the TV too…however, DirecTV did not have this option for the TV, so I won't hold it against YouTube.
All in all, aside from not being able to choose the games I wanted on my mobile device in a multi-view, and wanting the user interface to be a little more user friendly, I really don't have any substantial complaints with YouTube's Sunday Ticket performance. I would give it an 7/10. It would have an 8 out of 10 if I could choose the multi-view and perhaps a 9/10 if they had an app dedicated to Sunday ticket and thereby a custom user interface. Yes, I am a picky grader, but that's how it is supposed to be when you give a review! LOL!
---
My Two Cents – Yesterday afternoon I was not sure what I would do for the "My Two Cents" section of the newsletter…and then, like it so often does, the idea just came to me during Monday Night Football!
Last night, when Aaron Rodgers went down, I looked at my laptop which I always have next to me when watching a game. On my screen, which is also always logged into multiple books when I am watching an event, I saw I could get Buffalo -165 in-play as the game went to commercial after Rodgers went down waiting for the trainers to come out. I placed my wager and immediately posted that I was taking Buffalo -165 and using my rollover bankroll on it. Of course the immediate message from some was that this price was not available. The speed at which the market began jumping on Buffalo was like watching GameStop stock a couple years ago. However, what was available at the time was -190, which I said I would grade the rollover on and it was a price I said I was fine taking. More complaints…so trying to make it easy for everyone to get involved if they wanted, I said I would grade based on -215…which was a price that remained steady and was achieved multiple times during the game. Wait, TSP, isn't that chasing to keep following the price up regardless? Why keep chasing this price? It isn't chasing a price if you feel the new price still has value. For me, the -190 and -215 were still a value. It was not as great a value as the -165 I was able to grab with my rollover, but it was still solid and well under the fair value I calculated in my head.
For me, I had calculated that a Rodger-less Jets team would be worth -325. How did I get this number? Last year the Bills were -7.5 point favorites at the NY Jets…which would equate to, at the lowest, -325. Throw in that in last year's game the Bills had some injuries. So, I used this price (-325) and felt the adjustments since last year evened out for both teams and thereby a similar price was warranted. I also felt that the loss of Rodgers could have a negative effect on moral and that the Bills defense would tee off on Zach Wilson. Thereby the -325 was my baseline, but the real price was likely higher. I also liked how the Bills defense was playing, albeit early in the game, and from that angle also felt the -325 price was warranted. So, when I could get -165…that was beyond a deal for me. I immediately grabbed it and wanted to use my rollover bank on it to maximize the value I felt I was getting in that price.
All sounds good right?!? Well, here is where it all goes to hell…for some.
Clearly people could not get the wager in, but I am sorry folks. What would you like me to do?
Only wager when I have checked with every follower to ensure each of you are free and able to place a wager when I do?
Does this mean I can only post wagers to X or Telegram when I can provide 1-3 hours of advance notice before the market closes? What if you are on vacation that day and still miss it…it doesn't count because you were busy?
What happens if I do give you 3 hours of advance notice, but 2 minutes after I post my wager the line changes before you saw the message and could get your wager in? Does that wager not count for The Sharp Plays content because the line moved before you could bet…even though I posted three hours before the game?
Not provide my occasional insight into wagers and values as I see them because…unless it works for everyone it should not be posted?
Which leads to my issue and point of this message. People often complain that while I give you all the information and intel that I have access (well, 90% of it), I do not share most of my personal wagers. I cannot count how many times just in the past week, let alone in the past month or year that people have said, in one form or another, "why don't you tell us what you are betting when you bet?"
As I say to each and every one of them…because it would be such a pain in the ass.
First, it is a pain in the ass because some days I place a lot of wagers. I discussed a couple weeks back how I was deciding on a wager when I was in a car wash and then at a red light during the same car ride. To then have to go in and setup, type, and issue a TSP Live alert for every one of those instances would be impossible and ridiculously inconvenient. There are times I am in the middle of a conversation, get some information sent to me and pretend I have to reply to a text message…when I am really placing a bet…and thanking that person for the information. Then immediately jump back into the conversation I was in. To then sit in that same situation and go through the process of setting up an alert for subscribers can be a little tough. At which point I am now stuck with an umbilical cord to each of you at all times.
Second, it is a pain in the ass because about 40% of the wagers I place are in-play. Last night, beyond just the initial Bills wager for my open rollover that got some of your panties all in a bunch, I also posted on X that I was taking 0.1 units on the NY Jets +550 in-play. For that post I literally placed that wager for myself and immediately picked up my phone and posted a message to X about it (click here). I could not have done it any faster…and still people bitched that they didn't have time. I don't mean the haters on X bitched…they would bitch about anything. I am talking about people in DMs, not looking for attention but letting me know their opinion of my wagering. I then did the same thing at overtime. As soon as the game ended regulation and went to commercial before OT began, I posted that I was placing another 0.1 units, this time on the NY Jets +200 (click here). Once again, this was a problem for some despite you having the largest amount of time possible to put this wager in due to a commercial and then the start of actual OT gameplay…with the Bills getting the ball first, the price only got a little better!
Third, it is a pain in the ass for the very reason you saw last night…because as I learned a long time ago, people are just fucking annoying.
I know that about 85% of you are quite normal…I talk to you in messages all the time. However, I am thankful for the 15% of you out there who continually provide me content. Without you, I am not sure what I would have discussed in My Two Cents this week. However, your entitled nature provided me a great opportunity to put some thoughts on paper and complete another issue of The Sharp Plays Newsletter. However, the above is also why, when it comes to TSP Live, I always prefer to give you the content and let you come up with your own pregame and in-play wagers/strategies for yourself. Waiting for me and reacting, especially when it comes to in-play can be difficult. Don't believe me, look at how last night played out. It is why the Hermes in-play alerts are so tough to do properly…speed and who knows when one will come up. Instead I provide my target calculations which use over 15 years of data (it's a part of a TSP Live subscription, link is in the TSP Live Dashboard). I am still looking to deploy Hermes this season, but this is why the Hermes project is so complicated.
For those of you with concerns that because of this situation I now won't share wagers moving forward, please don't worry about that AT ALL. Nothing in how I operate will change. For those normal people who have asked the question of whether I can share my wagers…I understand why you ask, but today's My Two Cents is designed to show you why I don't do it more often than I do.
My goal in posting about taking the Bills -165 for 1.87 units in the rollover, and the 0.1 units on the Jets +550 and then another 0.1 units on the Jets +200…all of which were in-play, was to show you how I wager on the fly and to let you know I saw some value and loved the price to play a hedge. I rarely hedge, so I thought showing one of the times I was hedging (how and why) would be good educational material and some could join in. For the vast majority it was…and that's why I did it and why I will continue to do it. For the vocal minority, I am sorry it didn't work for you. Please tell me how I could have bet in-play differently so it could have worked for you. Should I have told you before the game I might be betting in-play just to keep you on alert? Well, that would have been tough since I didn't know I would bet in-play until Rodgers went down…and then the Bills couldn't do a damn thing and I would take the Jets in-play as well.
If you don't like any of what I said above, don't follow. It does not break my heart…when you leave, someone else will come in. A lot of people have followed and left through the years…thousands! However, like a good grind, thousands more have come in to replace those who left and then some…hence why year over year my follower count continues to grow despite those who depart…and most of those come back too after they have had their tantrum and realize that The Sharp Plays content is really better than anyone else out there. Don't believe, go find out! When you are broke halfway through the season and need help digging out, I will see you again at that time.
I will continue to post my wagers from time to time when I see values. Sometimes these will be hours in advance of the event, sometimes it will be in-play…and many times, because of others seeing the alert before you, the price available to you won't be the price I bet…even if you saw the alert within 5 minutes of me posting it. If you can't get the price, I am sorry. If you were busy masturbating when the alert came out, but now you are all cleaned up and see I took Tampa -5, but they are now -6.5…I am sorry…such is life. Next time shoot me a message when you decide to go polish the bishop and I will wait until you are done to release the bet. See, wouldn't that be a pain in the ass to have to send me a quick message every time you want to do something for yourself? Now do you get it?!?!
That'll close out this week's newsletter for me! Thanks for giving the newsletter here a read today! Stay safe out there! I am always open to any feedback you may have. I might not listen to it, LOL, but I am open to it! 😉🤙🍀
Good luck in your action!
~ The Sharp Plays